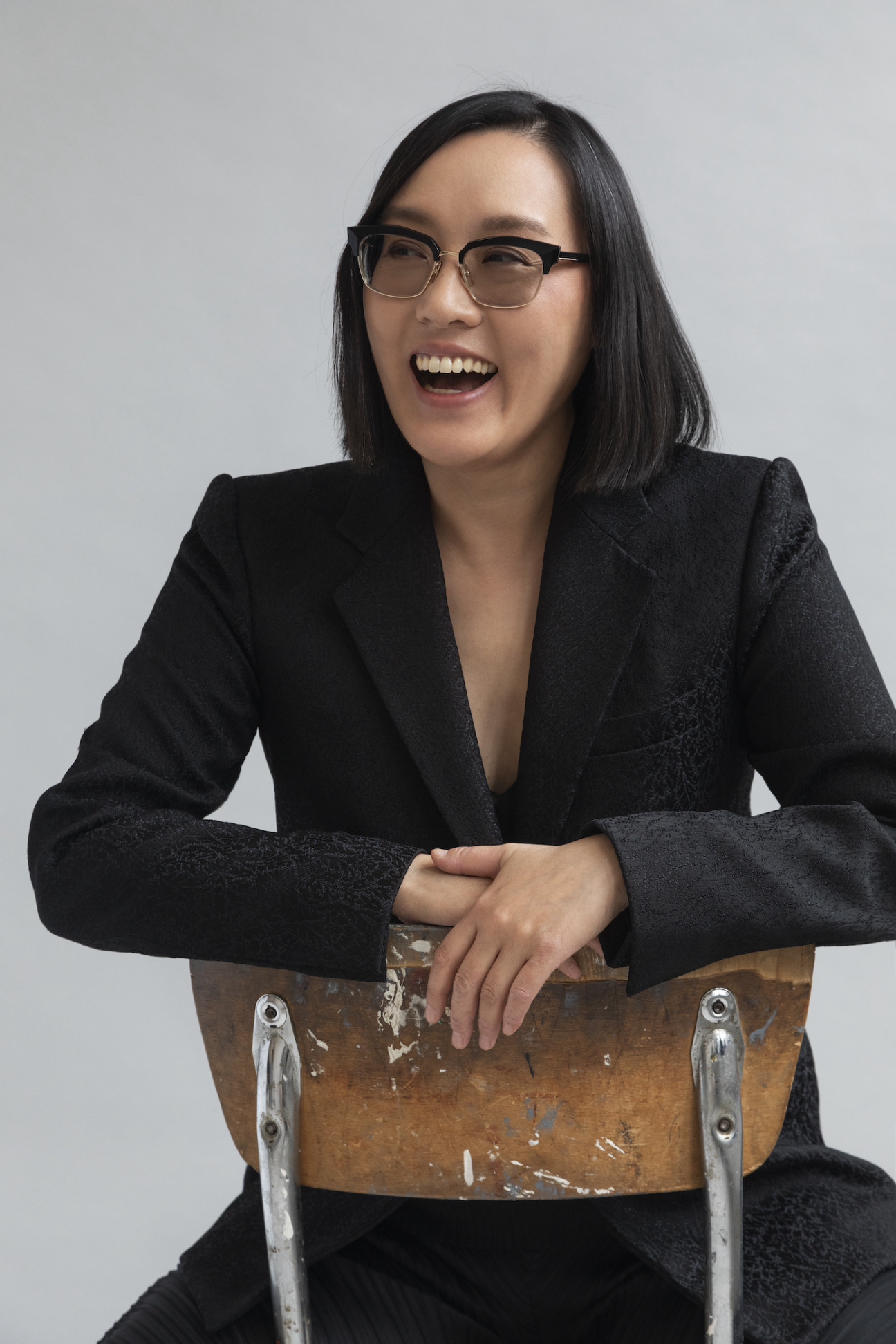 Before her career at Creative Capital, Christine Kuan was working as CEO of Sotheby's Institute of Art, a graduate program where she helped launch students set to become major players in the art world. After five years in the role, the pandemic provided Kuan a moment of reflection and she realized, "I spent a full year working on various educational initiatives and never had the chance to deeply collaborate with a single artist."
When the opportunity to lead Creative Capital Foundation—the nonprofit organization that provides grants and services to artists across the country—came around, promising the very thing that had been missing from her professional life, Kuan seized it. Since joining the nonprofit as president and executive director, she has overseen the expansion of grants and services—up from 35 to 50 awards of $50,000 per artist annually—and the new Creative Capital Curriculum, free to all individual artists. This past year was Creative Capital's largest year of giving to date—$2.25 million to 163 artists in 75 cities across the U.S. Founded in 1999, with its first awards made in 2000, Creative Capital now approaches a quarter century of serving artists. Here, Kuan shares some insights into where the organization is planning to go next.
CULTURED: As you're coming up on the 25th anniversary of Creative Capital, what internal conversations are you having about the milestone?
Kuan: I'm realizing how impactful this organization has been to the art world. We're one of the first organizations to support multidisciplinary projects on urgent social issues, such as mass incarceration, climate justice, gender equity, gun violence, and reproductive rights, that we now see regularly at museums, galleries, theaters, and cinemas. Creative Capital has also been an early funder of many boundary-pushing artists that are household names today, such as Simone Leigh, Jeffrey Gibson, Raven Chacon, and others.
As we approach our 25th anniversary, Creative Capital is leaning more deeply into our mission of defending artistic freedom of expression by supporting individual artists. We aim to support underserved, risk-taking artists not only with unrestricted projects grants, but also by helping artists to build sustainable careers in a very personalized, individualized way. We function as a kind of concierge service for artists. Creative Capital Awardees have access to a full suite of professional services—from tax attorneys, to IP lawyers, cultural producers, peer mentors, and communications support. We both source and pay for those services for our grantees on an on-demand basis. We are a safety net, a support structure that artists can rely on for years to come.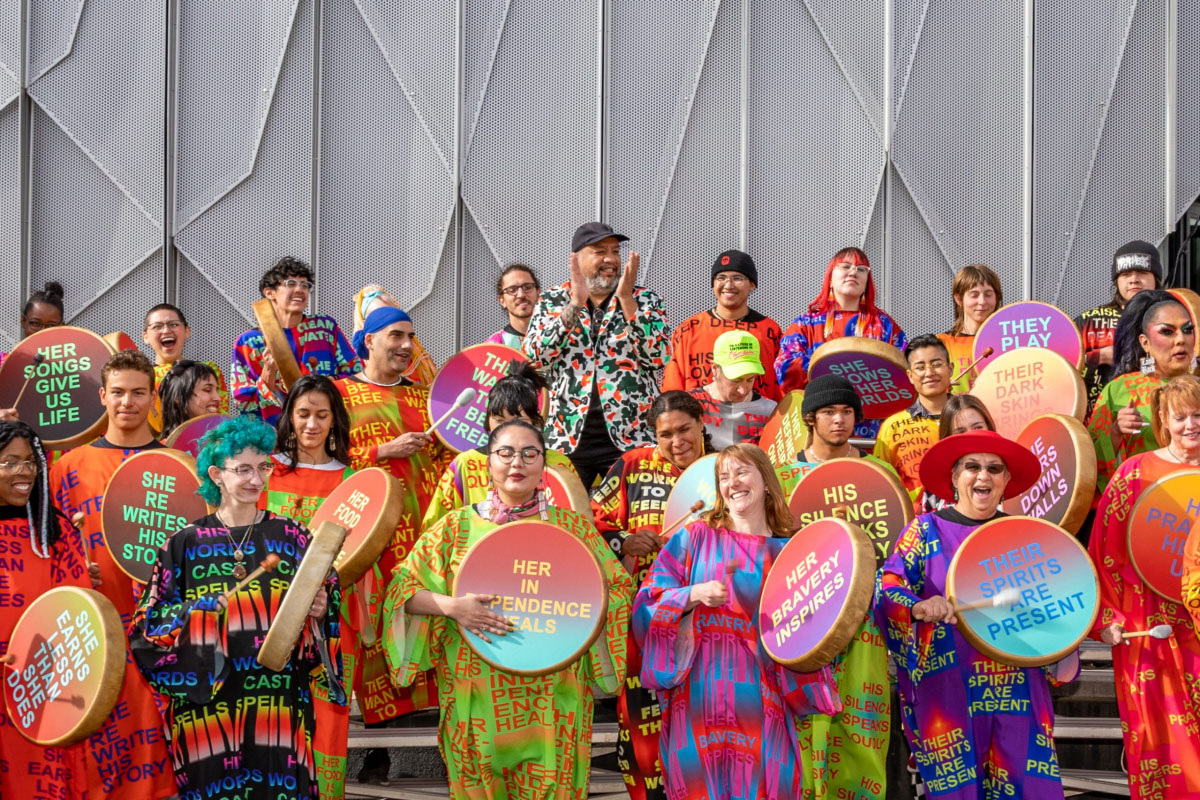 CULTURED: You touched on this idea of the "risk-taking" artist. What does it mean to you, as an organization, to be a risk-taker?
Kuan: Risk-taking for us is not only political and social; risk-taking is also formal and conceptual. If an artist wants to do something experimental in painting, we're interested. Throughout history, those formal innovations had a lot of political and social ramifications. Abstraction was controversial, figurative art can be controversial, nudes can be controversial. We welcome the artist to tell us how to locate that originality and that innovation in the project proposal. We utilize an open call process, so any artist can apply and have their project seen by external experts across the country. The reviewers are new every year, and we attract amazing curators and cultural producers because through this process they get to see what's happening in the country first.
CULTURED: And what are some of those early issues that you've seen people start to look at in the application process?
Kuan: One thing we really tried to address is accessibility. Not everybody has a studio assistant or someone who can fill out these long grant applications for them. We reduced the number of questions in the first round of applications from 40 to six and also eliminated letters of recommendation. The other big shift is that we've developed and launched a new free, online Creative Capital Curriculum in our effort to foster a more equitable arts ecosystem.
Traditionally, we've always charged small fees for professional development workshops, but post-pandemic we found that the artists who most need access to this information are often the ones who can't afford to pay or have childcare needs, parents that they're taking care of, full-time jobs, and they can't get away in the middle of the day for a workshop. We realized that by delivering courses online, these programs would be more accessible. Now by being free and being online, we've served more than 8,000 artists, more than 60 percent of whom identify as artists of color, who otherwise may not have been able to access these vital resources.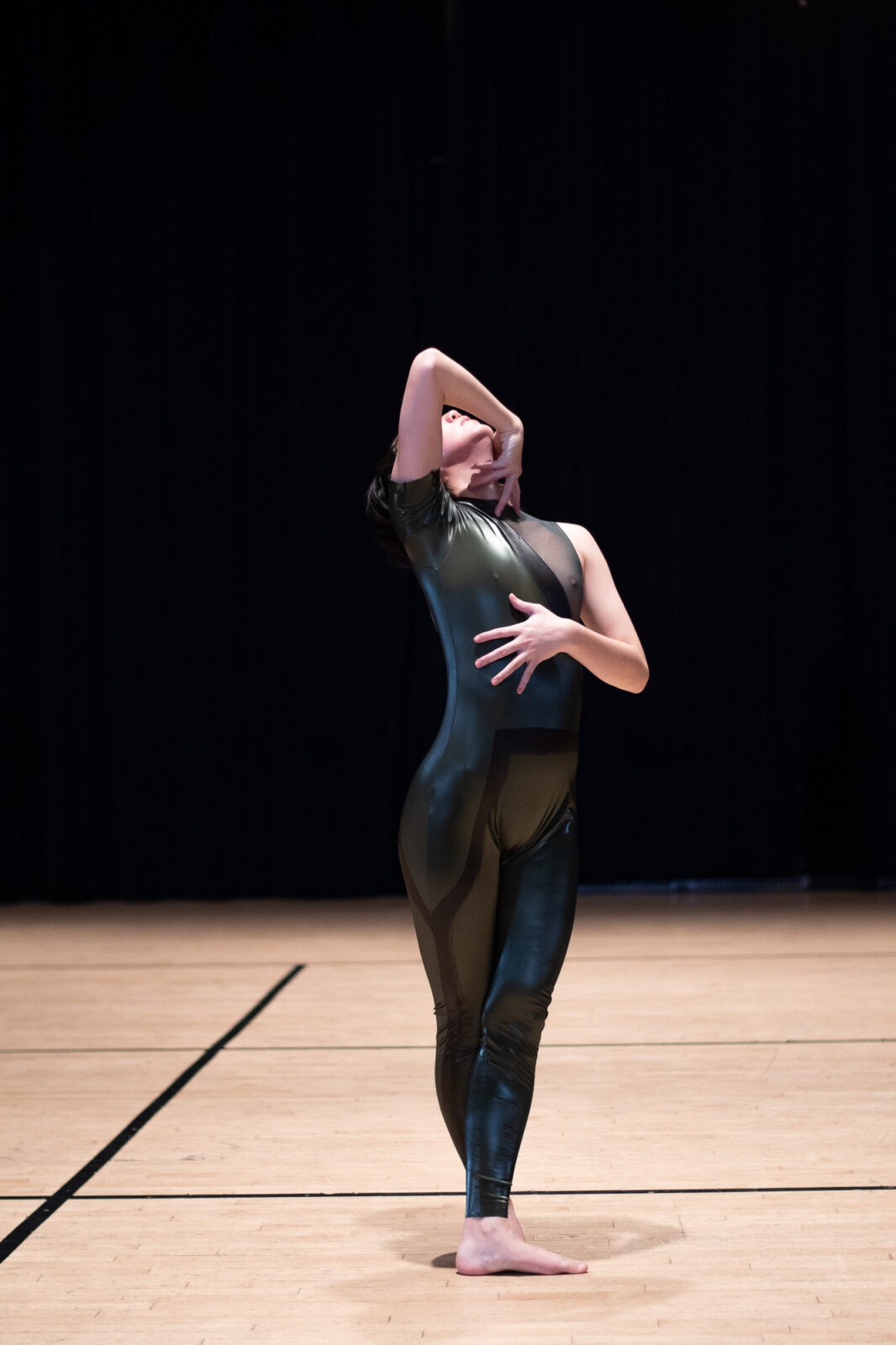 CULTURED: In your time at the organization, are there any projects or any artists that you've worked with that really stand out to you?
Kuan: On the website, there are 900 artists at Creative Capital that have been awarded, and they are all extremely impressive. Our 2023 Creative Capital Grantee, Kassa Overall, who's a jazz musician, is truly exceptional. I went to see one of his performances in Brooklyn, and I was completely blown away. There's also Sidra Bell, a choreographer who's collaborating with Immanuel Wilkins. We're also excited to fund pivots in artistic practice, such as 2023 Creative Capital Grantee Anicka Yi's new trilogy of books on bacteria, fungi, and algae. I'm also a big fan of Sherrill Roland's project "The Jumpsuit Portal." He was wrongfully incarcerated and was later fully exonerated. His performance project is very dangerous, but also very moving. It stands out as one of those projects that is compelling and ahead of its time.
CULTURED: Do you see it as an issue of censorship, or have you seen artists coming up against having their pieces misunderstood and feeling that they need support in order to put out work that is toeing a political line?
Kuan: We're funding Viva Ruiz's Thank God for Abortion Telenovela Pilot, and Viva is participating in Judy Chicago's new show at the New Museum. We were the first to fund Viva, and we're thrilled to see where their work is now. Many of the artists we support are taking risks with their own bodies, their livelihoods, and their jobs, by working on pressing social issues.
So the other thing that's unique about Creative Capital is this model of wraparound support. It's money and professional development, but it's also community. We understand that supporting artists isn't just financial and professional, but that an artist needs to be among other artists who understand the journey of being an artist. There's real value in bringing artists together, not only for the cross fertilization of new ideas and for creating new work, but also for the mental and physical health of the artist to thrive in a very challenging world. I think we are anti-censorship just by the fact that we support artists' voices.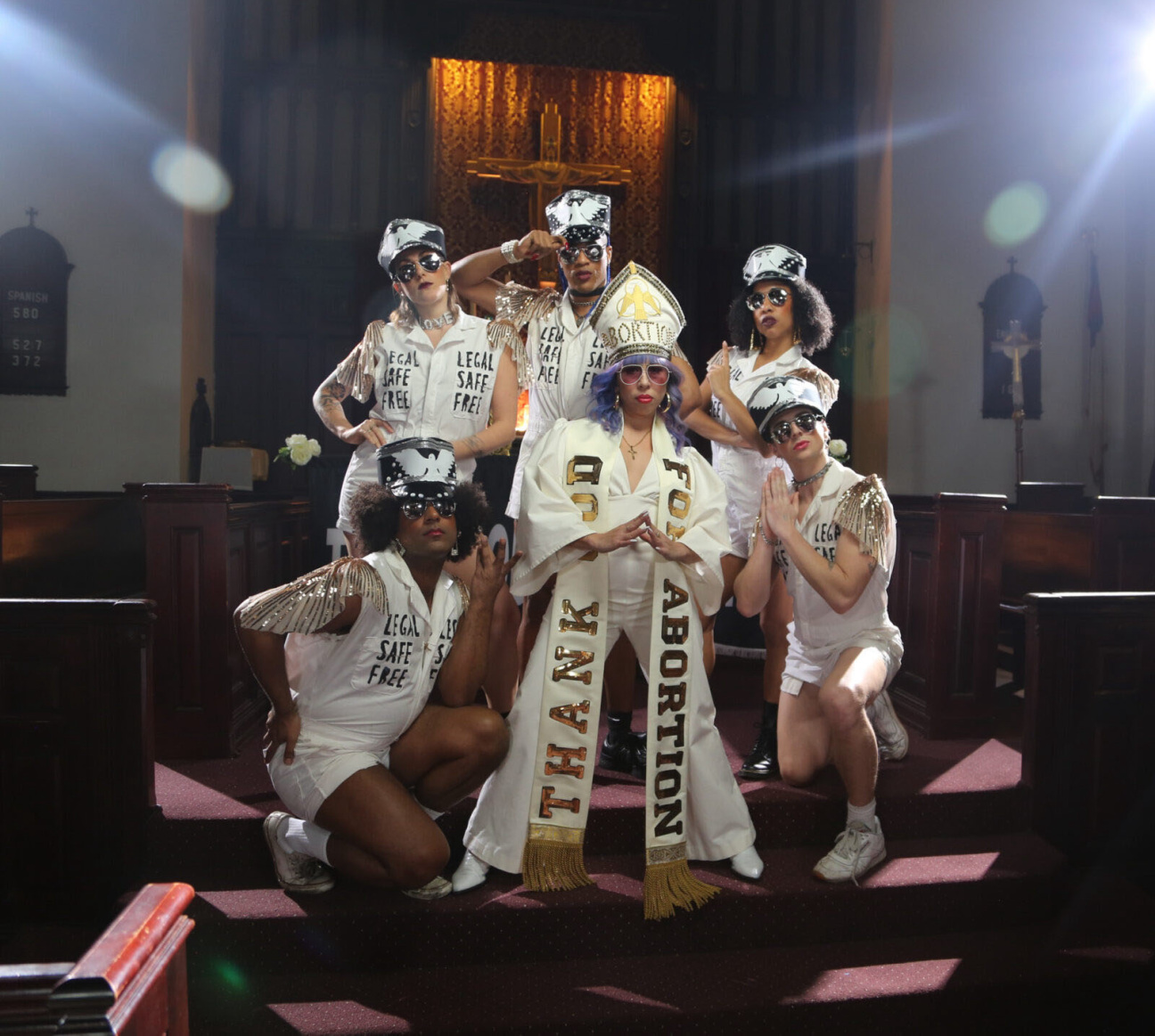 CULTURED: It's part of Creative Capital's mission to fund the arts as an essential facet of democracy. The last five years have been marked by a lot of political upheaval and movements across the country. I'm wondering how you see artists' or the arts' role in that at this moment.
Kuan: We were founded after the National Endowment for the Arts discontinued its grants to individual artists, and we've always believed that one single artist can have an outsized influence on the world. We were founded by the Warhol Foundation, so it's truly embedded in the roots of this organization that we believe in the individual artist and their power to contribute to society.
I think what we're seeing now is that Creative Capital's work is more relevant than ever. It's not about the market; it's not about what sells or what's hot. Many of our awardees are financially and commercially successful, but we're really interested in fostering new ideas and a spirit of generosity. Our work is made possible by Andy Warhol's life and [the Andy Warhol Foundation for the Visual Arts] is giving back to other artists. The fun part is, we don't prescribe what we're looking for. Our mission is not only about the artist's freedom to create what they dream of making, but also that Creative Capital has the freedom to fund what's bold, groundbreaking, and never-before-seen.
As an independent public charity that fundraises every dollar we give to artists, we're free to fund whatever the reviewers deem to be exciting and radical in the field. That's very liberating for me as president, to be in that position where I can just say, "We don't know what's going to come in this year, but we have the freedom to support it."