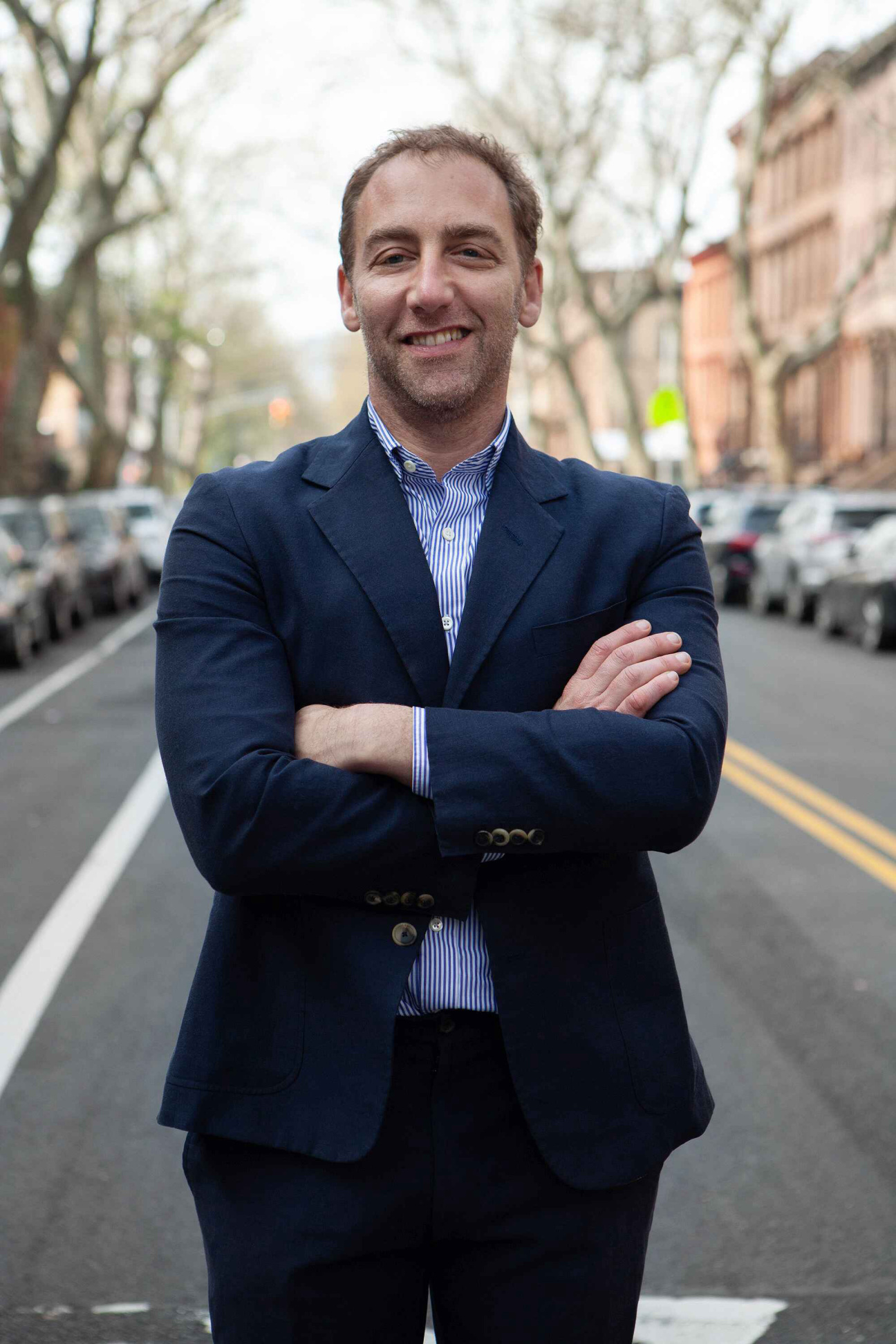 When Andrew Tarlow and his business partner Mark Firth opened Diner in a converted dining car underneath the Williamsburg Bridge back in 1998, they did not realize they would be ushering in a culinary revolution. Their simple, farm-to-table philosophy set trends that have now become cliches, from obsessively curated natural wine lists to long soliloquies from servers about the provenance of each ingredient. Since Diner's opening, Tarlow has built a small empire of Brooklyn restaurants, including Marlow & Sons and Roman's, and played a major role in making the borough a dining destination.
Last month, Tarlow and members of the restaurant's founding team published Diner: Day for Night. The book chronicles Diner's humble beginnings, from its chaotic opening night to its beloved regulars, and reprints some of its most indelible recipes. We spoke with Tarlow about the impetus for the book, the kitchen tools he splurges on, and more.
CULTURED: Let's discuss Diner. Was there a moment you can recall when you knew the restaurant would succeed?
Andrew Tarlow: Truthfully, I would say that we were constantly asking ourselves that question. I mean, to succeed for 25 years, you kind of have to… it's not a given that it's still going to work. Trends change, people move around, and norms have changed a lot. So, no, there isn't actually a moment where I could say, "Okay, now we're here."
CULTURED: How is the neighborhood and the restaurant scene evolving in this part of Brooklyn?
Andrew Tarlow: When we started, there wasn't much down here, especially on the south side. I tell an anecdote that we could have made a fire in the middle of the street and nothing would have happened, because it was that quiet. There were scrap metal yards and light manufacturing all around. Now, there is clear gentrification, more apartments, and people living here—no manufacturing anymore. With that comes all the restaurants, stores, and markets. Community, I guess.
CULTURED: You once described Williamsburg as a space of boundless potential. Do you still find that, or do you now have to follow certain trends and expectations to succeed?
Andrew Tarlow: New things need their own intention. After building Diner, [our] other restaurants didn't necessarily have that same intention because it wasn't new for us. What's unique about Diner is that it still holds some of that spirit. It is embedded in my company: trying to make transformative changes and thinking outside the box about how restaurants run and how we can improve things.
It would be nice to build a restaurant without the constraints you mentioned. I'd like to go work there, I'll tell you that. The truth is, like what you see in places like Noma [the top-rated Copenhagen restaurant that announced plans to close in 2024], you need that kind of wealth and industry support to have freedom.
CULTURED: What inspired your book project?
Andrew Tarlow: The truth is Julia Gillard, my co-author, along with Caroline Fidanza and Becky Johnson, had been taking photos at Diner when she was a bartender way back when, just for her art. When these photographs came to light, I wanted to get them published. A lot of the project is about promoting the great work people have done here. And certainly, Julia is one of those people.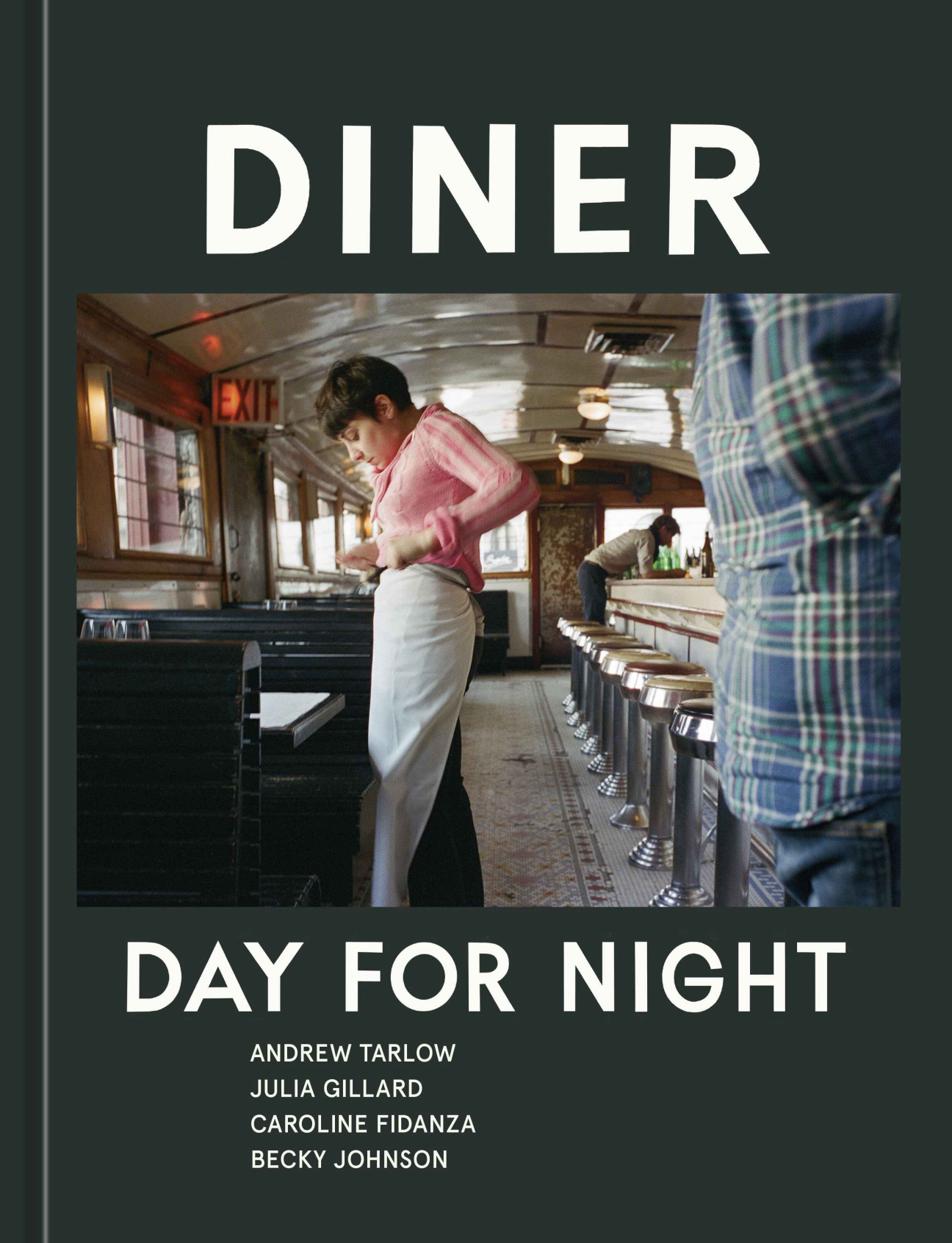 CULTURED: Do you have a favorite recipe from the book, especially for the fall season?
Andrew Tarlow: What about minestrone and summer tomatoes and shell beans? You have the end of tomato season and the start of fall beans.
CULTURED: Is there a dish that represents your current life stage, even if it's not in the book, but something you're pondering?
Andrew Tarlow: Honestly, I kind of make the same food all the time but for sure at the end of the summer it's pasta alla norma, which is pasta cooked with fried eggplant and lots of basil.
CULTURED: Do you have one ingredient that you think is underrated and one you think is overrated?
Andrew Tarlow: I mean, good tomato paste is definitely underrated. Overrated: truffles. That's probably too easy.
CULTURED: Do you have a go-to bodega order?
Andrew Tarlow: No, I'm actually embarrassed that I'm a snob now in my old age and I don't really go to bodegas anymore.
CULTURED: Do you have an item in your kitchen that you splurge on and one that you tend to save on?
Andrew Tarlow: I definitely spend a lot more money on ingredients than I should and I'm willing to pay anything for a high-quality ingredient. I am not so interested in gear. I spend a lot less on the fancy spoon or the fancy score or the fancy pot.
CULTURED: Is there a kitchen etiquette rule that you live by?
Andrew Tarlow: At the restaurant, there are terms like "behind" and "sharp" and "corner" that are very important and, from an etiquette standpoint, necessary for doing business. At home, I would say to take the garbage out. Actually, I want to say composting.
CULTURED: If you're hosting a dinner party, who do your first three invites go to?
Andrew Tarlow: I'd definitely like to have Michelle Obama over. I guess her husband can come too. And then… I love Patti Smith.
CULTURED: Do you have a last meal?
Andrew Tarlow: So depressing, huh. Let's go for lentil soup; let's keep it depressing. We don't need to be extravagant in the end.