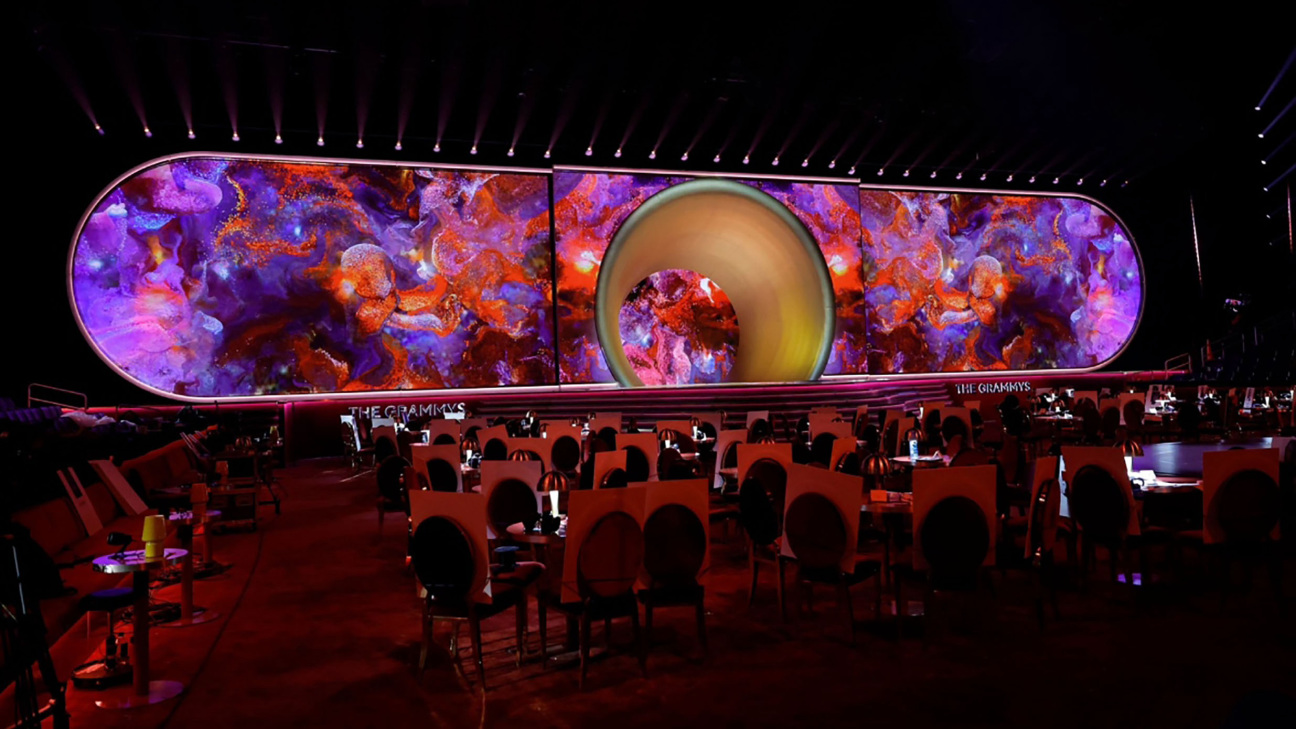 Refik Anadol is well-versed in navigating the intersection between art and technology. As an artist and pioneer of artificial intelligence-based art, he regularly has his three-dimensional data sculptures and paintings displayed at major art galleries and venues such as the Museum of Modern Art, the Pinakothek der Moderne, Saatchi Gallery, and now, the Grammys. His multicolored, psychedelic series, "Machine Hallucinations—Space and Nature," swirled onscreen as the awards were presented.
Anadol's "Machine Hallucinations" project was intially conceptualized in 2016 during his Google AMI Residency. Through his work, the artist positions A.I. alternately as a collaborator, and as a digital paintbrush. In 2021, he launched "Machine Hallucinations—Nature Dreams" at Konig Galerie. The data sculpture was built using over 300 million nature photographs, the largest raw dataset ever compiled to create an artwork.
Luckily, Anadol is no stranger to big, almost beheamoth-sized projects. In collaboration with Sotheby's, Anadol raised over $5,000,000 for various charitable organizations through NFT sales. And over the years, he's amassed a number of awards for his work, including the Lorenzo il Magnifico Lifetime Achievement Award for New Media Art, Microsoft Research's Best Vision Award, Google's Artists and Machine Intelligence Artist Residency Award, and more.
Most recently, Anadol has taken "Machine Hallucinations" to MoMA. The exhibition runs on a gargantuan screen in the lobby, with the machine-learning model generating dreamy works of art based on a database of the museum's collection. Described on the institution's site as a "meditation on technology, creativity, and modern art," "Unsupervised" is on view through March 5, 2023 at MoMA in New York. Next week, the artist will have his first major Los Angeles exhibition with Jeffrey Deitch, "Living Paintings," on view from February 14 through April 8, 2023.