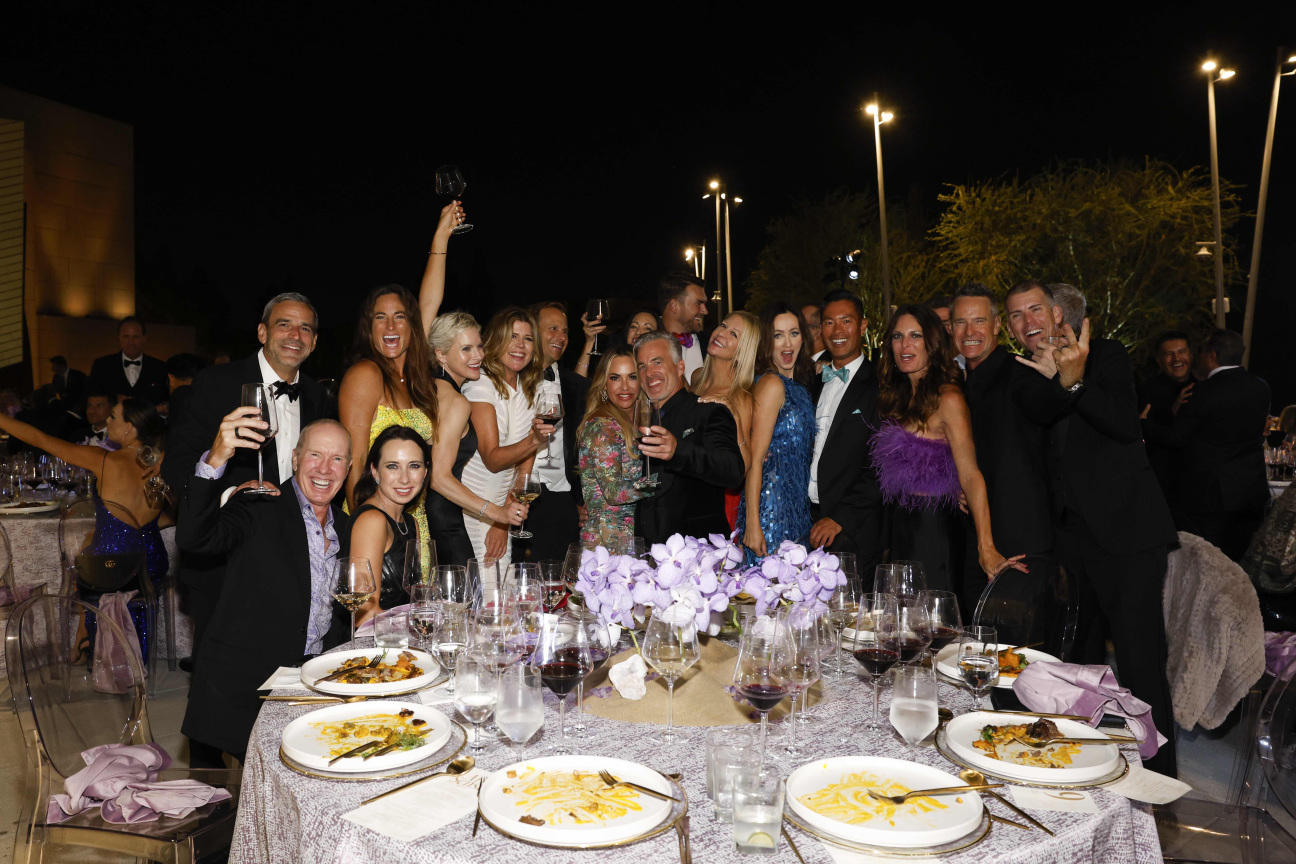 The Orange County Museum of Art kicked off its third annual Art Sense Gala on Oct. 7, celebrating the museum's first year in its new home–the Morphosis Architects terracotta-clad building in Segerstrom Center for the Arts.
Guests gathered in the welcoming space for an opening night dinner which raised $2 million for the museum's upcoming season's programming and operations. Hosted by OCMA CEO and Director Heidi Zuckerman, this year's gala aligned with the opening of Jennifer Guidi's solo U.S. museum debut, "And so it is," currently on view at OCMA, honoring the contemporary artist's meditative artistic practice through a collection of spiritual California-inspired paintings and sculptures made over the last 10 years.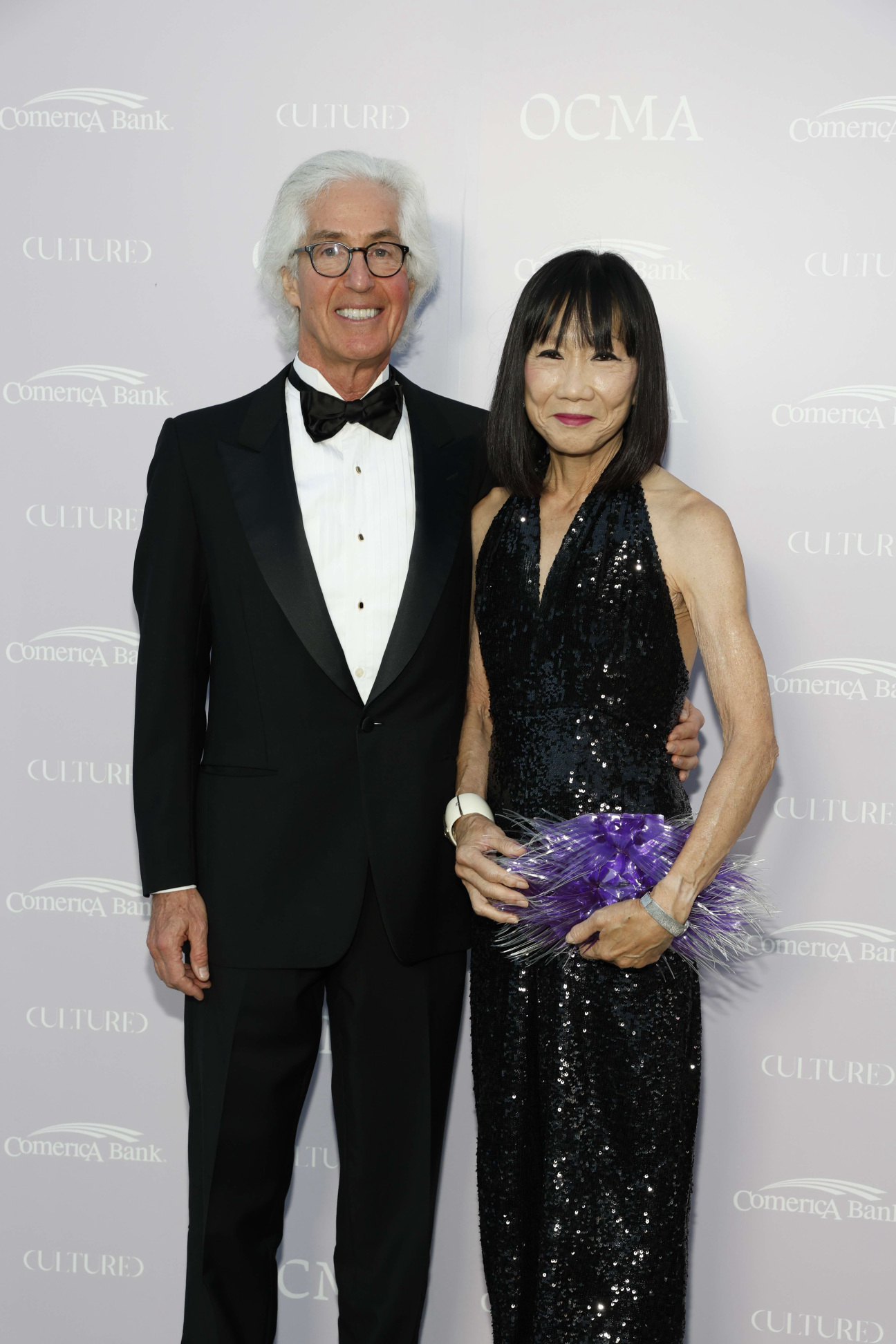 The Art Sense Gala celebrations opened with a mystical black-tie dinner party. Nearly 300 guests, including OCMA board chair and members, artists Rebecca Morris, Peter Shelton, and Mary Weatherford, as well as designers Giampiero Tagliaferri and Josh Childress, attended the event dressed in bold, bright, and festive attire. Visitors were served a multi-course meal catered by Mix Mix accompanied by a tasteful selection of wines curated by Master Sommelier Jay Fletcher.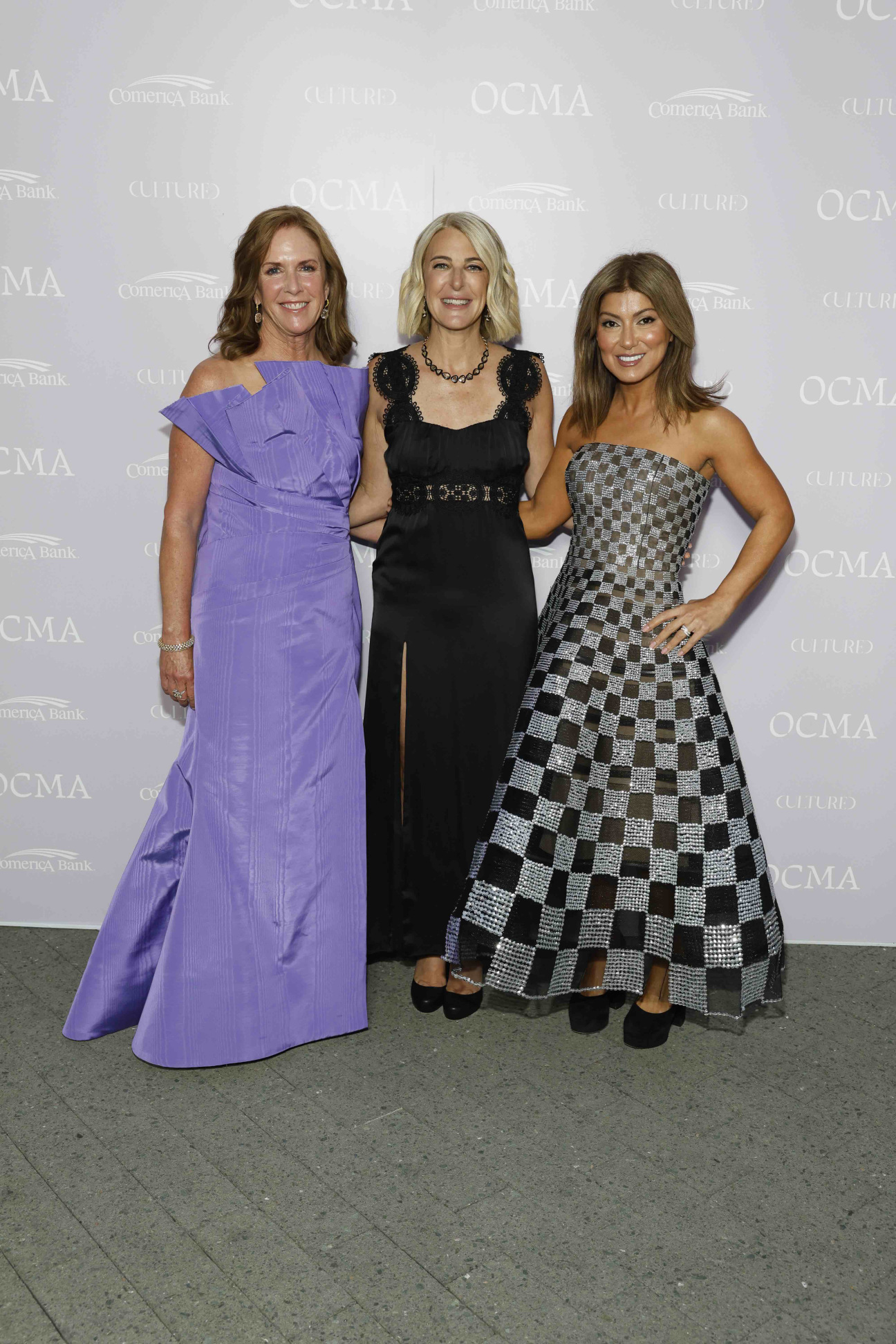 As the dinner commenced, OCMA CEO and Director, Zuckerman, thanked guests for being present, announcing that the museum successfully welcomed over 263,000 visitors over the last year. Guidi, the gala's artist of honor, attended the dinner along with her husband Brooklin Soumahoro.
"And so it is," on view through Jan. 7, urges viewers to stop and revel in the tranquility that can be found in the relaxed local California textures of forests, oceans, and sunsets. For her accomplishments, Guidi received the Art Sense Gala Award. In her acceptance of the award, she remarked, "This has been one moment of significant reflection as I witnessed the coming together of this exhibition. I was surprised how emotional it made me feel to see a decade of work in one place."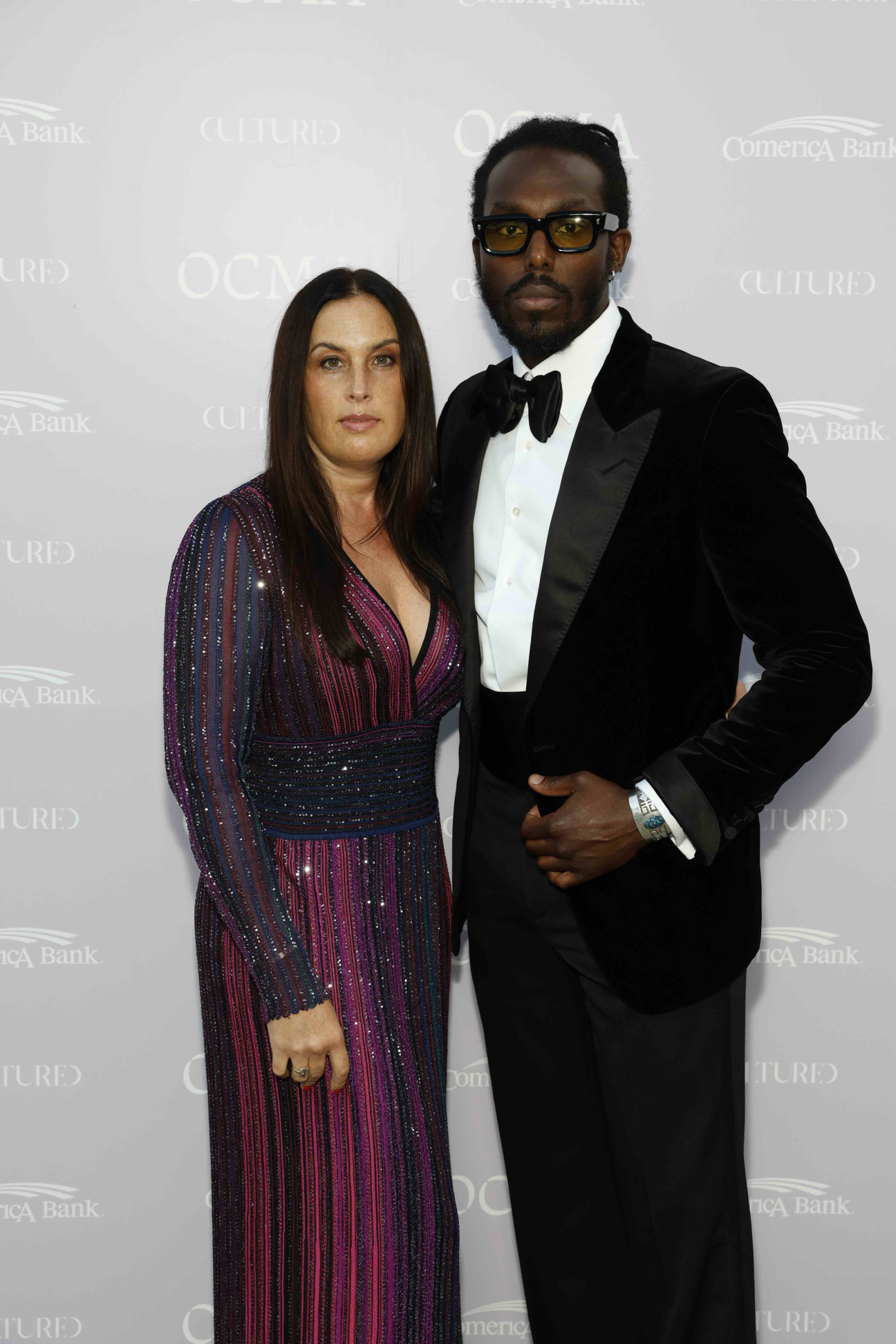 The celebratory evening culminated in a moonlit party—guests danced the night away to DJ Dylan's house music sets. As the week of festivities progresses, OCMA continues to present a series of events including screenings and artmaking workshops, a day-long Anniversary party on Saturday, Oct. 14, all culminating in a final creative events day on Sunday, Oct. 15.
OCMA's third annual Art Sense gala marks a tribute to the museum's continued dedication to the contemporary art community. Zuckerman credited the week's events with continuing to cultivate important artistic relationships and connections. "I believe that access to art is a basic human right and not a privilege. I have learned everything I know about how to be human, from art. I've learned how to see, how to think, how to speak, and how to love. I've even learned how to live, through art. Events like this make that possible," Zuckerman stated.