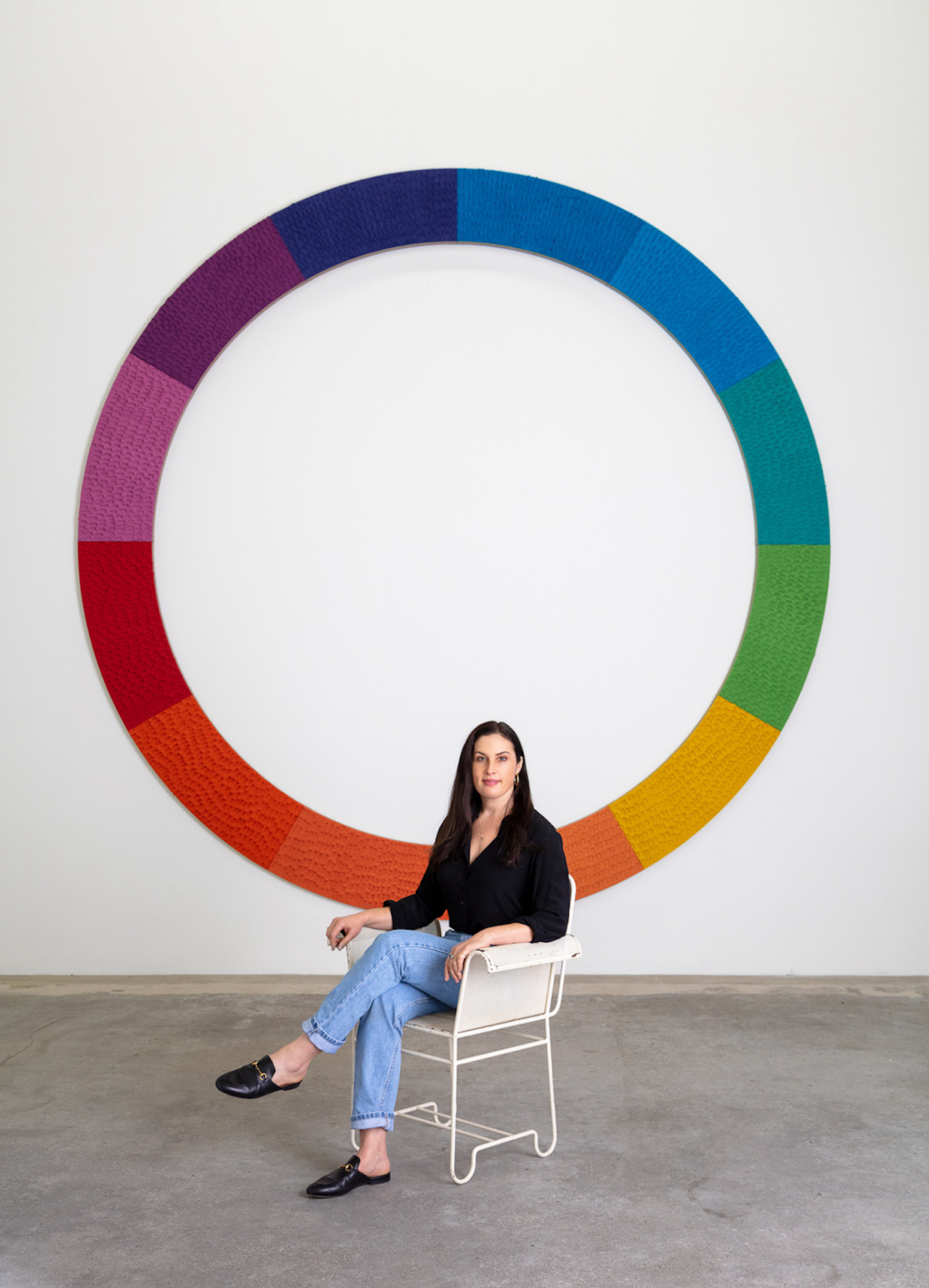 Jennifer Guidi wants her work to make you pause. She's well aware of the relentless stream of information that is volleyed at you throughout your day and might lull you to sleep at night. The Los Angeles-based artist hopes her rhythmic abstractions will pull you out of that hamster wheel and into a place of calm awareness—quickly, like an ice bath shock to your system. Once you ascend to this plane of existence, you'll begin to notice all sorts of things, including the distinctly Californian colors (like sequoia green, sunset salmon, hazy blue) that populate the paintings. Or the almost topographical marks that punctuate the canvas.
Artist Mary Weatherford, a fellow SoCal native, paid particular attention to those indents while beholding one of her friend's latest works. "This particular piece was the first one where the marks that I'm making, the holes in the painting, are a lot larger," remembers Guidi. "And she said, 'I never even thought that the marks could become larger.'" Weatherford's realization came about in a celebratory environment: the opening of Guidi's first solo presentation in a U.S. museum, the Orange County Museum of Art, last Friday.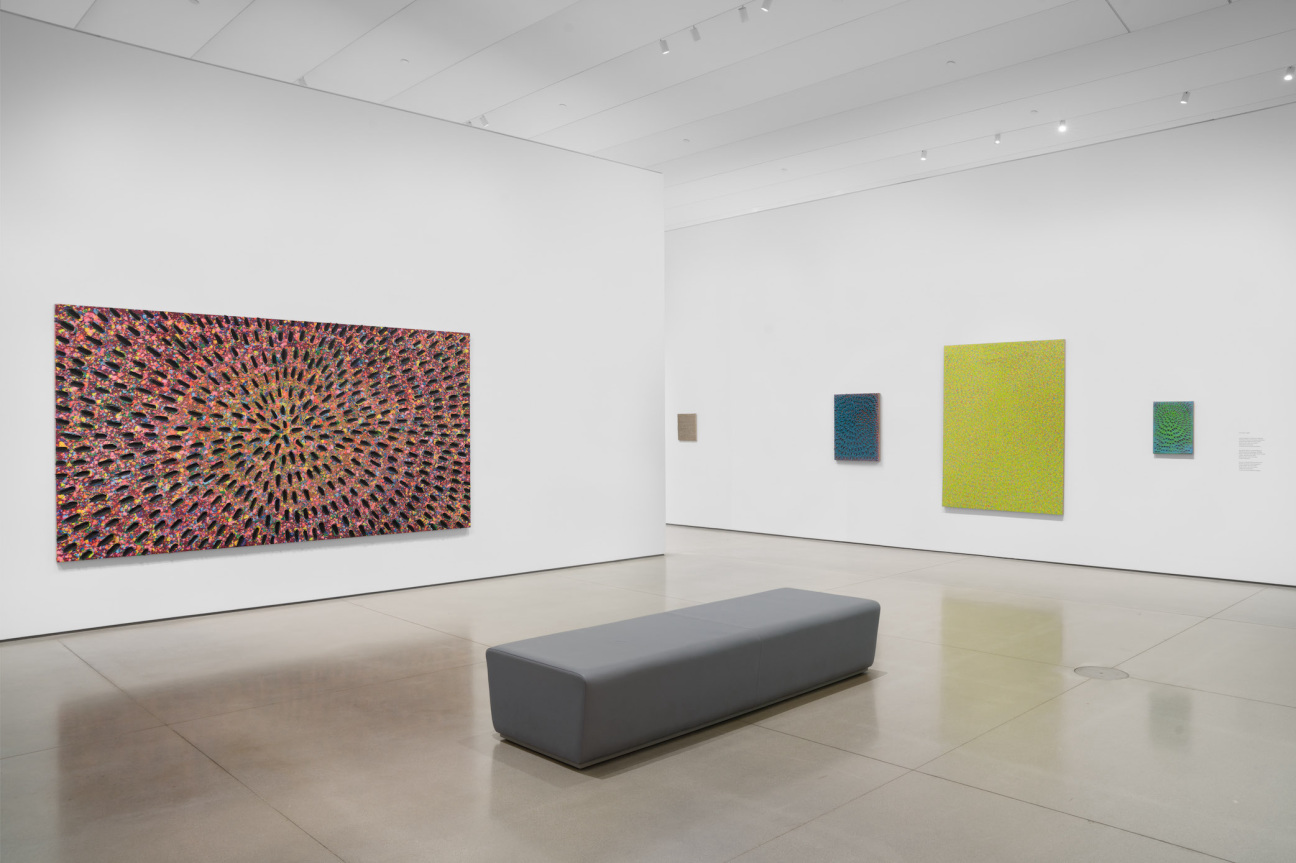 Over Zoom, Guidi describes the event as a reunion of the people who have mattered in her artistic trajectory for the past two decades. Back in the studio, she feels energized, she says, "by the sense of play that can, not only surprise me, but also surprise others." Giving herself the latitude to experiment was one of the keys to making this milestone moment happen; another was trust.
Heidi Zuckerman, the art world powerhouse who has brought new life (and a new building, designed by local starchitect Thom Mayne) to OCMA, curated "And so it is." "When she proposed doing the show, Heidi talked about the idea of being comfortable with letting someone else take care of curating the exhibition," recalls Guidi. "That's part of life in many ways: seeing what control we can give up because someone else might have a better vision." The result is a stirring survey in a space that, much like the artist's meditative practice, both transcends boundaries and remains deeply embedded in the local cultural landscape.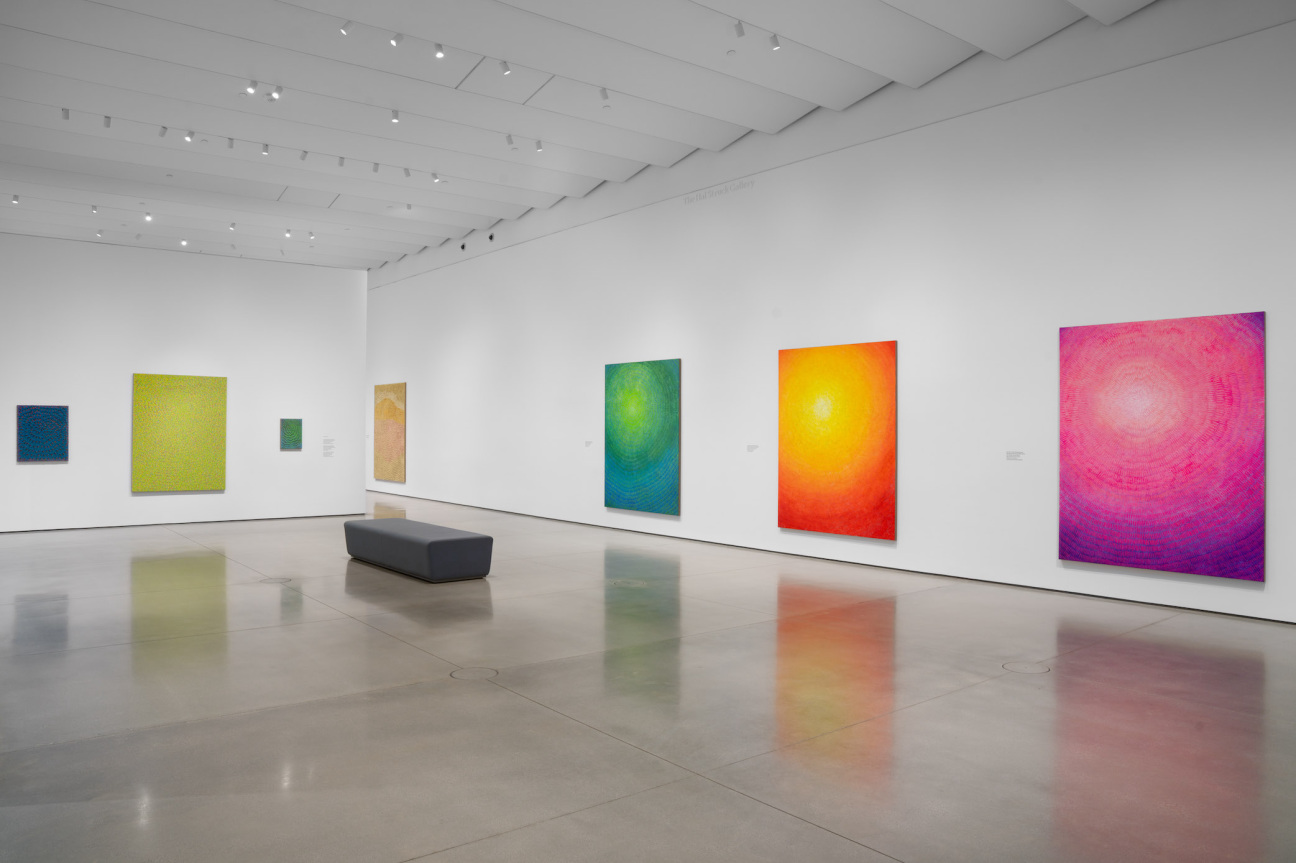 In the next few months, Guidi will turn her attention to her next project, a solo show with Gagosian in New York. When she's asked what the OCMA exhibition, and her career so far, have taught her, Guidi pauses before saying, "As an artist, it's my job to be in service of a viewer, in terms of creating a sense of calm and a sense of joy. I want to add beauty to the world and fight the chaos. It's my job to take what I see, internalize it, and give that energy [to others]."
"And so it is." is on view through January 7, 2024 at the Orange County Museum of Art.