Sarah Harrelson: When did you first become interested in art?
Heidi Zuckerman: I grew up around art and honestly can't remember a time in my life before I was at least curious about art. My grandmother was a collector of fine and decorative arts—Hudson River school painting, 17th-century Dutch painting, early American painting, French and English furniture, silver, ceramics, rugs—and when she ran out of space, she would send things to our house. My parents were never particularly interested in art or design, so I grew up making up my own stories about the objects that we lived with.
SH: How did you begin to build your own collection?
HZ: After I graduated college, I spent a year in London studying at Christie's auction house and then moved to New York. I worked in a gallery in SoHo and all of my friends were artists and in the art world. That said, I really didn't know how to buy art and I remember how one of my friends who worked at a gallery gave me the language I needed to ask another longtime friend—the gallerist Nicolai Wallner—for a discount to buy a David Shrigley drawing. It was the second work of art I ever bought. Once I realized I could live with things I loved—not just liked, but truly loved—I was addicted!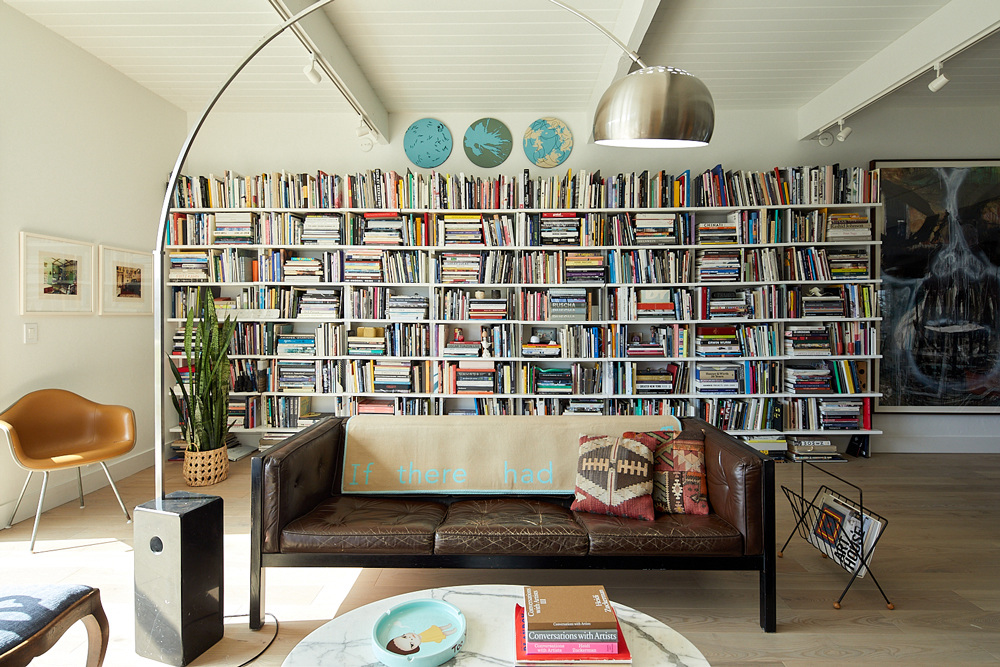 SH: What was the first piece you purchased?
HZ: A Karen Kilimnik Jane drawing out of the Stuttering exhibition curated by Vik Muniz at Stux Gallery in 1990. I was basically a kid and paid $50 a month for five months to buy it. I was incredibly lucky to get it and it remains one of my favorite works I own!
SH: Do you have a defining theme to your collection?
HZ: I love humor and people and art that has it. I'm also obsessed with intention. I also really appreciate beauty. These are all of course abstract concepts and at least one, if not all, are present in everything I collect.
SH: What designers/artists are inspiring you right now?
HZ: I am a super ritualistic person, and I am attracted to and inspired by designers and artists who express or share their rituals and practices. I currently love watching Daniel Arsham rake his Japanese rock garden and Jen Guidi paint to hip-hop.
SH: What has surprised you most from all your interviews with artists on your podcast? What was the most revealing?
HZ: I love artists and I am so incredibly grateful for a life spent in conversation with artists and about art. Perhaps the most revealing thing is when people answer my question about why art matters. I guess I'm always surprised by how I feel inside when I hear those answers because they're so authentic and so individual and so earnest and yet simultaneously they connect with a universal truth.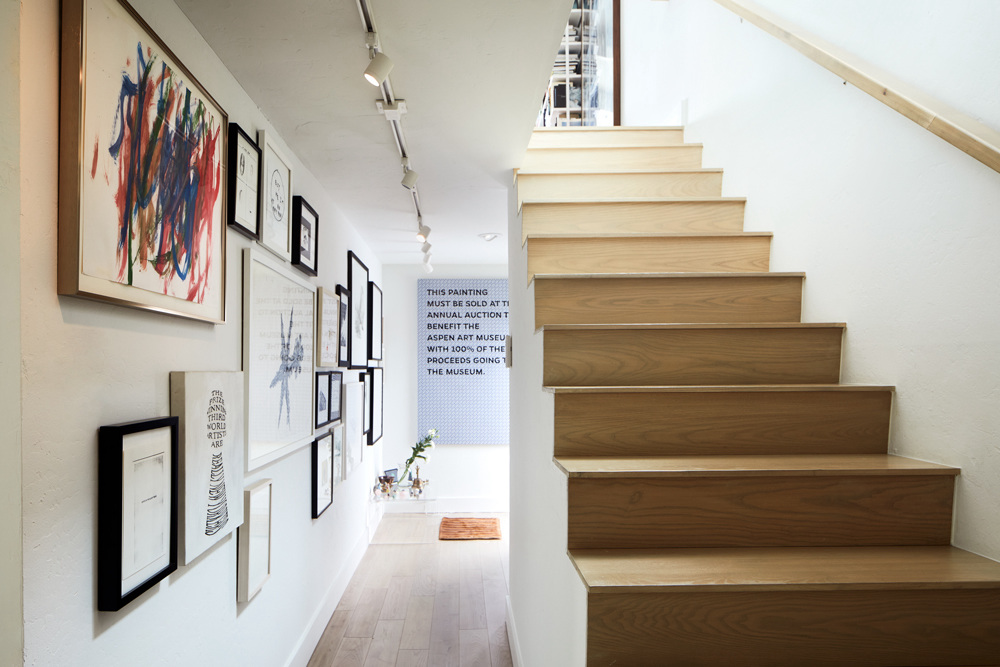 SH: How has the history of LA Art influenced your decisions or installations at OCMA?
HZ: We are mining the history of the institution, the curators and directors who have worked here, our collection and our exhibition history. OCMA has always been a place that celebrates audacity and innovation, and that's something that also defines California and the people who choose to live and create here!
SH: What was the best thing about working with Thom Mayne on the new building?
HZ: I met Thom when we were looking for an architect for the Aspen Art Museum in 2008 and have long admired his practice. He has lived and worked in Southern California and in many ways defined how we understand architecture here. To bring his genius to an art museum, his first, is extraordinary!
SH: What are you most excited about for the opening evening?
HZ: It's incredibly fun and gratifying and rewarding to build a new museum and the best part is inviting people in to look at art together and to have a shared experience around something that matters so much.
SH: Tell us how you chose the artists for your upcoming "13 Women" show?
HZ: In one of my interviews for the CEO and director of the Orange County Museum of Art job I was asked what exhibition I would curate from the collection. On my first day at the museum, I asked for a list of all of the women in the collection and focused on an Alice Aycock sculpture the museum had acquired more than 40 years ago but had never assembled nor shown. I wanted to show some things that have been unseen as well as some artists and works that are super identified with our institution like Catherine Opie and Vija Celmins, as well as save room for recent acquisitions made as part of our 60 for 60 initiative like Hilary Pecis and Lucy Bull.
SH: In terms of discovering new artists/designers, what are your trusted methods?
HZ: I am constantly looking as I move through the world, my primary way of being is active looking. I also spend a lot of time in conversation, with artists and others, and I listen for things that are surprising and that are repeated.
SH: Does the marketplace help your discovery?
HZ: I'm super interested in popular culture and identifying trends.
SH: What current collecting trends are on your radar, if any?
HZ: I've been collecting since I was a kid. It was my grandmother's idea, and she seeded my first collection, paperweights. My taste has always been about mixing the classic and the contemporary.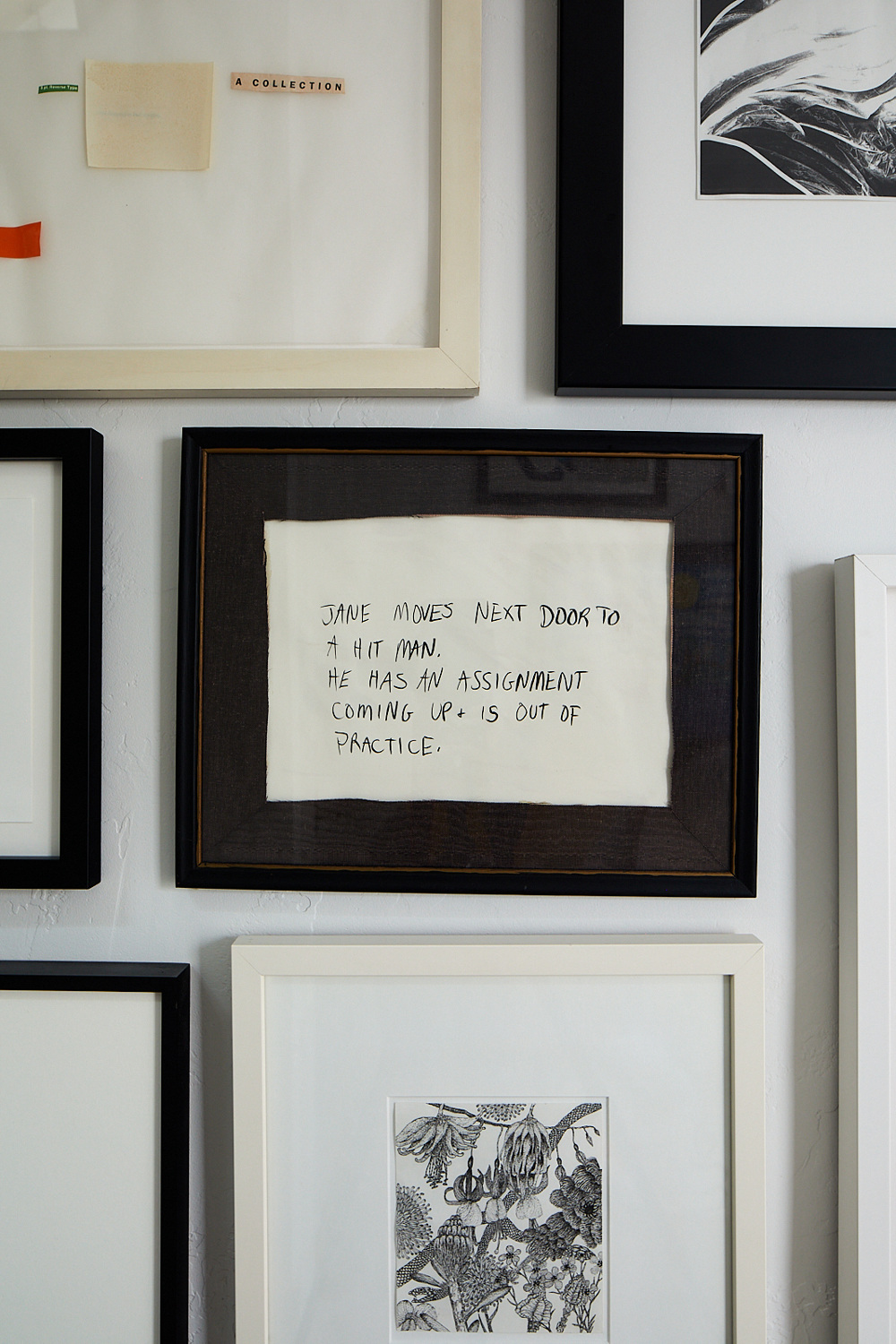 SH: What is the next piece on your radar?
HZ: There is a Lily Stockman painting in my "13 Women" show that I am coveting!
SH: What is the last piece you purchased?
HZ: A Sarah Cain talisman for my boyfriend for his birthday. It hangs on his side of our bed.
SH: What is the one piece that got away?
HZ: A Peter Doig painting that was included in the exhibition I did with him at the Berkeley Art Museum in 2000, his first one-person museum exhibition in America. It was a beautiful large green painting of a basketball court in San Juan. A few years ago I walked into someone's home that I won't name and saw it hanging in the living room and literally felt like I had been stabbed in the heart!
SH: What is better about living in CA than CO?
HZ: Being able to walk on the beach every day!