Welcome to "My City," a regular column from CULTURED that offers tastemakers' guides to cities in the news. From the best place to beat the crowds to the most coveted dinner-party invite, their pared-down picks will never lead you astray.
United Talent Agency's decision to open its second U.S. gallery in Atlanta was seen as a vote of confidence in the city's future as an art hub. (The first is in Los Angeles.) Often spotted in the space is Virgil "Tony" Parker, a native Atlantan who returned to the city after a decade to help launch the gallery, which opened in March.
A former basketball star who had a short stint in the NBA's minor league, Parker went on to advise Kevin Durant and other athletes on their art collections before taking a job as sales director for UTA Artist Space. Ahead of the second annual Atlanta Art Week, which runs from Oct. 2-8, CULTURED spoke with Parker about his favorite places to eat, shop, and dance in the city he loves most.
Where are you right now? What do you see, hear, and smell?
I'm in East Atlanta. I see trees and Chevron gas stations—a big part of Atlanta culture.
What's the best neighborhood for a visitor to stay in? Any hotel recommendations?
Hotels are easy in Atlanta, but I have to say the Loews has my loyalty.
Where do you go to escape the crowds?
My two-mile Buckhead walk with my dog, Gucci, is therapeutic for me. Bobby Jones Golf Course has seen me a lot because I run on the outskirts of it. I don't golf, but the scenery is great.
What spot has the best biscuits?
Bomb Biscuit is the truth. I'm vegan, but they have plenty of options for everybody, like that vegan sausage, egg, and cheese.
Best place for a coffee meeting?
Cultivate is fire. I don't drink coffee thanks to [UTA Artist Space director] Bridgette Baldo—she got me on the tea game heavy.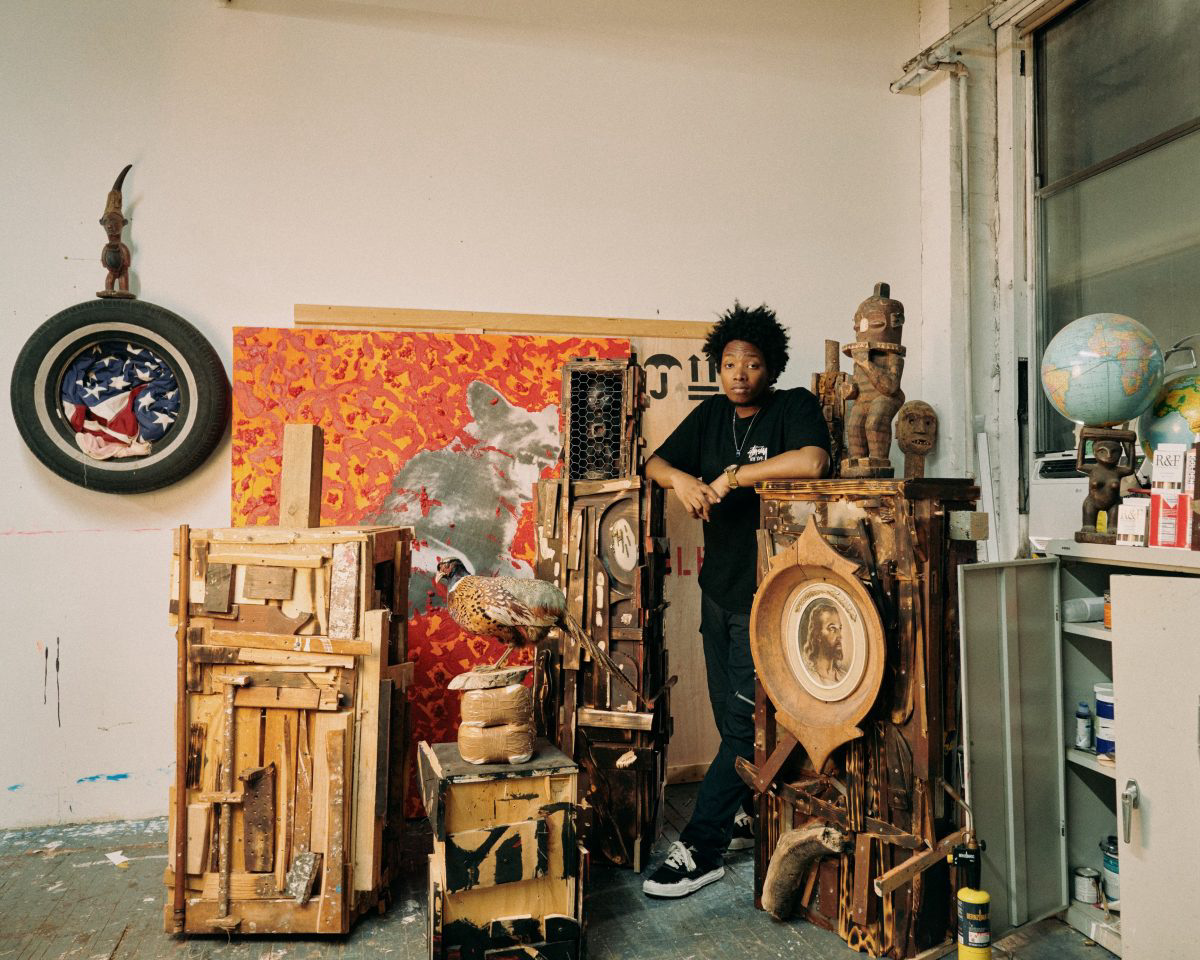 Your ideal art-viewing itinerary?
In Atlanta, the best art-viewing itinerary is visiting the UTA Artist Space. Our team is having fun with the space, and Atlanta is showing it so much love.
Underrated Saturday-afternoon activity?
I love walking to local farmers markets to get fresh produce and juices.
Who hosts the best dinner party in town?
Mack Wilbourn [president of Mack II, Inc., a quick service restaurant management company], absolutely the legend himself, has been a pillar in the Atlanta community for decades and I'm so proud to have his support. Barack Obama was in his house—even Muhammad Ali—and he'll tell you I'm his favorite guest!
Favorite places to shop for clothes? For gifts?
Well, I'll say ANT/DOTE. I love what Lauren Ramos is doing, I also love Saks. I'm 6'9'', so SSENSE and Farfetch get me right with the sizes, too. Byredo is my go-to for gifting.
What is something someone can do, wear, or say to look like a local?
If I hear you say "trim" or "twin" or "shawty," I immediately know you're from Atlanta.
What is the one item everyone around you seems to be wearing right now?
Oh, my folks really put it on. A few that I've been noticing are Kapital, Rick Owens, Maison Margiela, and Valencia.
What is your pick for a local restaurant you can actually get into for dinner?
Dinner is elite in Atlanta. I'm vegan so I'll go La Semilla, Planta, or Rumi's Kitchen.
Go-to spot for dancing?
Dancing in Atlanta, man… I have to say Traffik, Elleven45, and Rose Bar.
Any tips for getting the most out of Atlanta Art Week?
Come to Emmanuel Massillon's land art installation at the UTA Artists Space in Pullman Yards in East Atlanta—it'll be a movie.
What is your favorite thing about where you live?
I'm from Atlanta, and I love seeing Black people thrive at a high level.
If you'd like to read more guides to cities across the globe, check out JJ Martin's tour of Milan, or Ebony L. Haynes's tips for New York in CULTURED's My City.