On Wednesday, September 7, a tradition break occurred in the White House's East Wing. In a ceremony hosted by President Joe Biden, the official White House portraits of the Former President and first lady Barack and Michelle Obama were unveiled. After a long-awaited arrival, the official portraits finally hang on the White House walls, a much-anticipated addition to the institution's artistic history.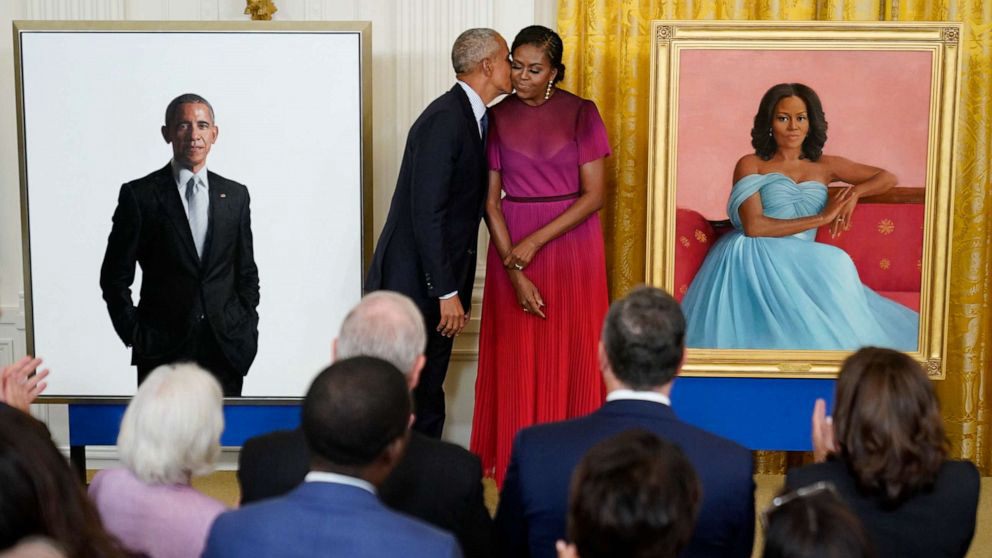 Though the unveiling ceremony was delayed, it was not the result of unfinished work on the artists' end. Rather, the break with tradition started with former President Donald Trump. In decades past, the official portraits of former presidents and first ladies have been unveiled by their successors during the first term. However, this tradition was not carried out by former President Trump. Though former presidents have overlooked differences in the name of maintaining tradition, Trump's refusal to do so reflected his hostility and tension towards President Obama. In contrast to Trump's breaking of tradition, President Biden's decision to host the ceremony reflects the mutual civility and respect between himself and Obama. As for the ceremony to unveil former President Trump and First Lady Melania Trump's portraits, it is unknown whether President Biden will extend this hospitality.
The White House Historical Association commissioned the portraits, with each artist chosen by the Obamas. The artists' identities were kept secret alongside the portraits themselves, waiting to be announced during the unveiling ceremony. Robert McCurdy painted the former president while Sharon Sprung painted the former first lady. Though not household names, both artists have accomplished past experiences painting political and historical figures, and now have two new additional public works to add to their CVs. Each portrait is a realistic oil painting depicting former President Barack Obama and first lady Michelle Obama.