This past Saturday, October 1, the Orange County Museum of Art (OCMA) hosted the Art Sense Opening Gala, ahead of the museum's highly anticipated public opening this week. Artists, benefactors, and the like traveled to the new 53,000-square-foot building designed by Thom Mayne of Morphosis Studio and located within the Segerstrom Center for the Arts campus in Costa Mesa, California.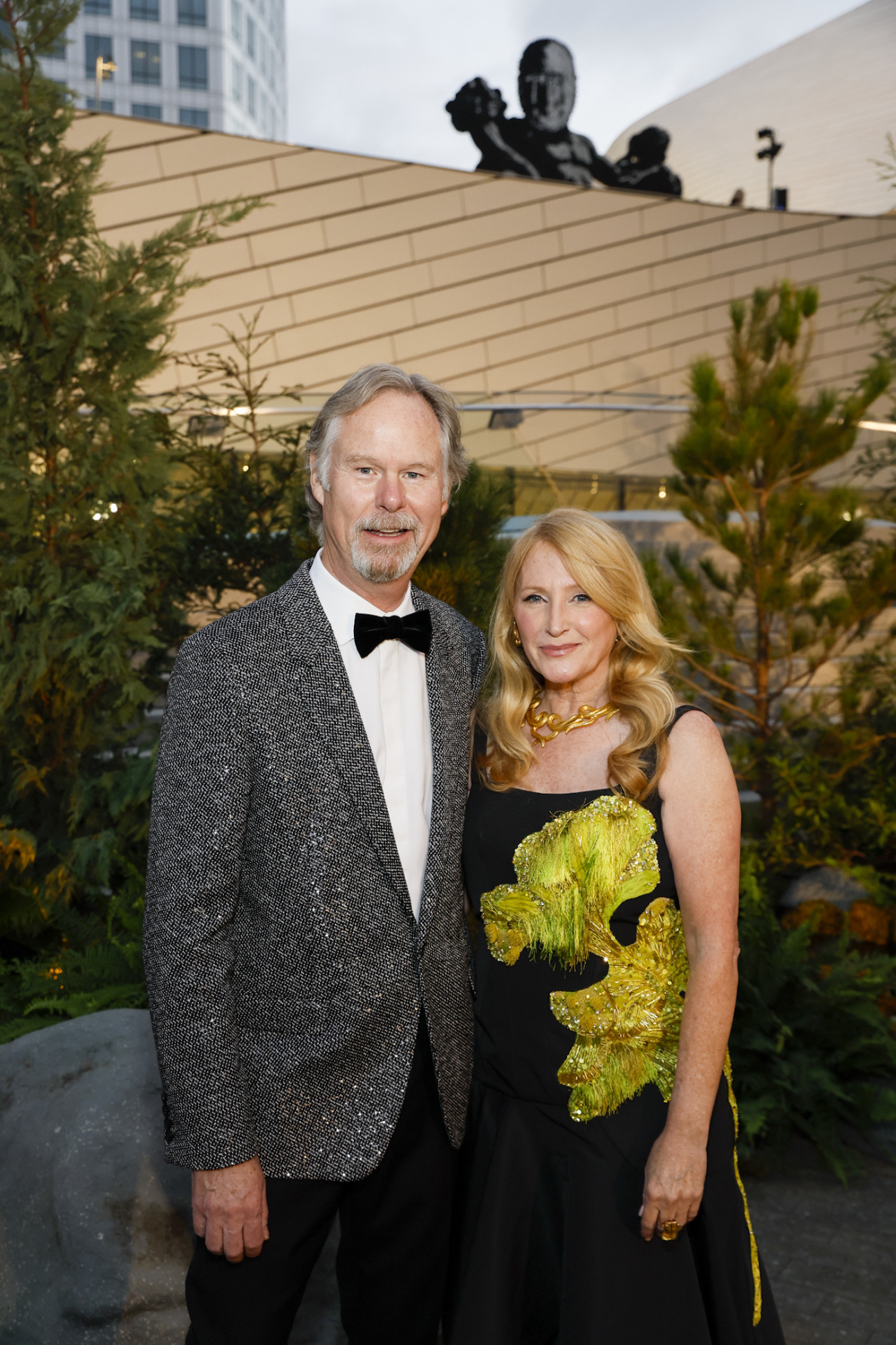 The occasion marked the second Art Sense Gala, which welcomed nearly 400 guests that contributed to successfully raising of over $2.1 million for the museum and its operations this season. As OCMA's media partner, Cultured was in attendance with founder Sarah Harrelson along with artists Doug Aitken, Fred Eversley, Alexandra Grant, Peter Shelton, Lily Stockman, and Fred Tomaselli. Ultra Premier table heads included Marta and Raj Bhathal, Gucci, Balenciaga, Alexander McQueen, Lugano Diamonds, Lisa and Richard Merage, Saint Laurent, Elizabeth Segerstrom, and Jennifer and Anton Segerstrom.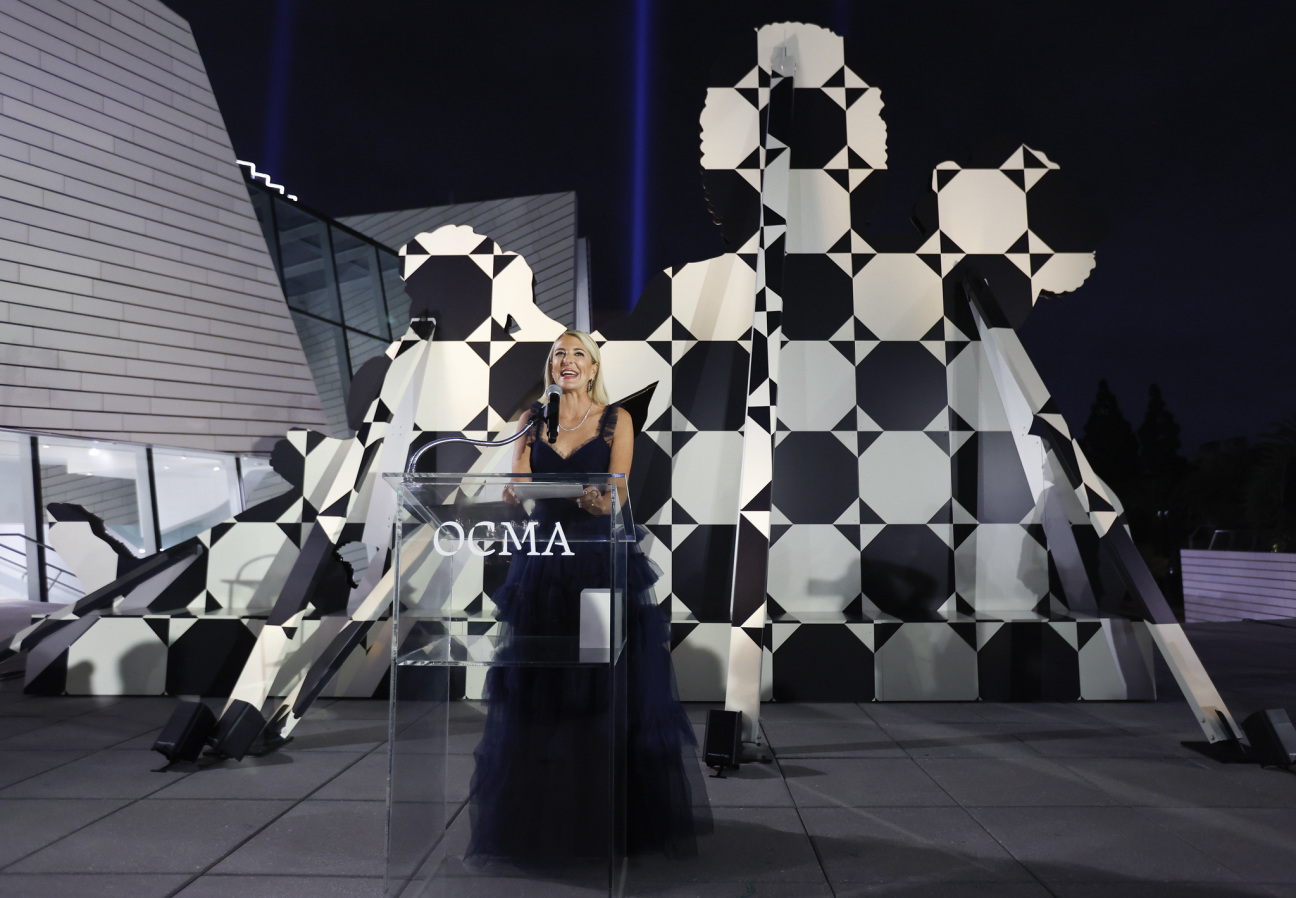 "Events like tonight, in places like this stunning new museum, take so much perseverance, and focus, and attention, and grace, from so many people," said CEO and Director of OCMA Heidi Zuckerman thanking guests in attendence. "The only reason that we are sitting here is because of the audacious spirit of so many people."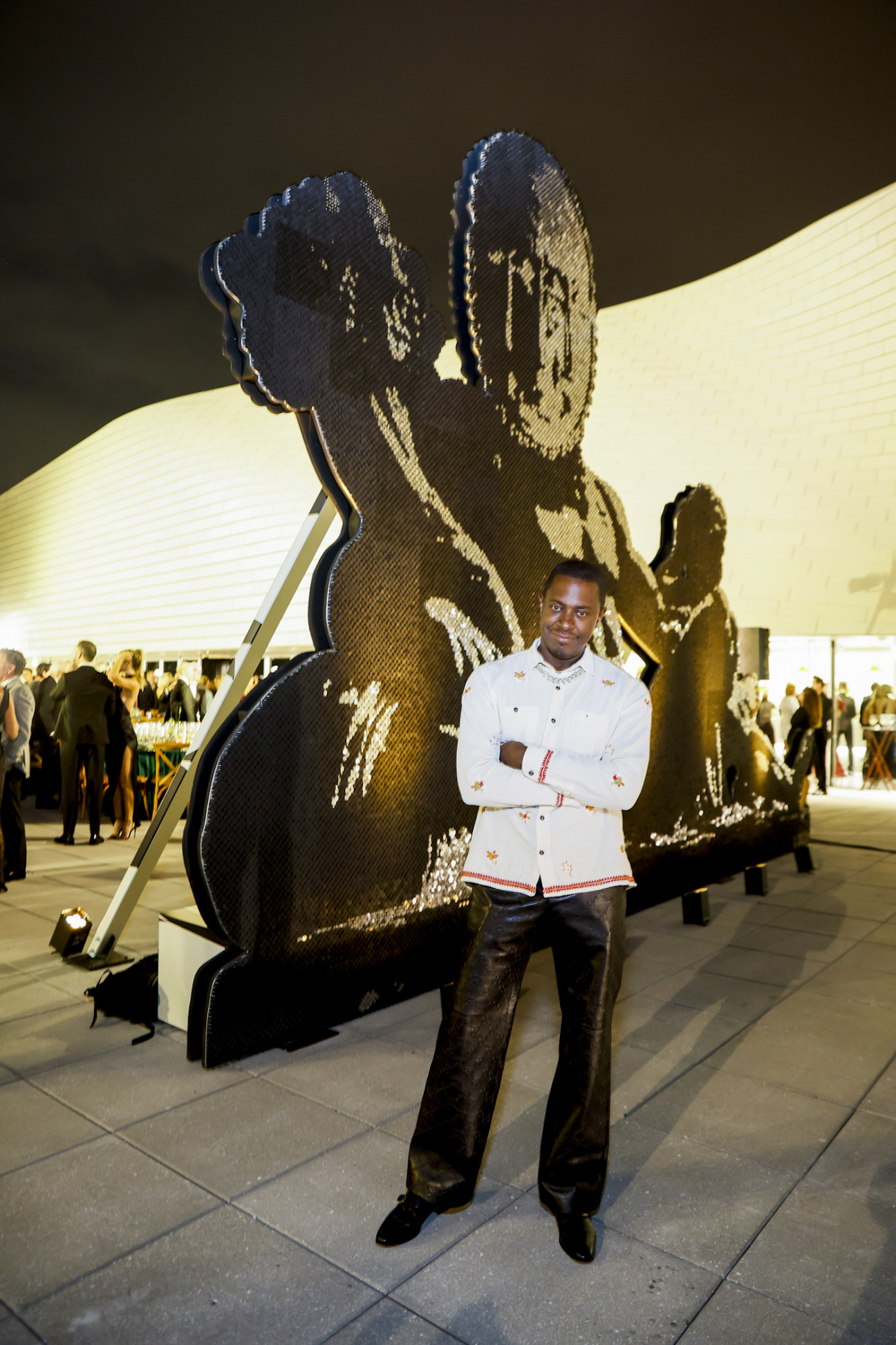 The evening also celebrated artist Sanford Biggers, the first recipient of the Art Sense Gala Award and honoree of the evening who revealed a brand new occasion for the evening—Of many waters...2022. A 24-foot-wide-by-16-foot-tall outdoor sculpture, the work is is his largest sequined project made to date and can be viewed on the Sculpture Terrace at the new museum. Gala chair Jennifer Segerstrom and co-chair Lisa Merage sealed the night by giving their remarks with a toast to OCMA and its new permanent home.
In addition to speeches, guests enjoyed a multi-sensory experience including a dinner by Untitled Events, wines selected by Master Sommelier Jay Fletcher, and moonlit dancing which culminated in a house music set by DJ Dylan. The evening perfectly embodied the gala's mission, and kicked off a series of events leading up to the official opening this Saturday, October 8, when OCMA's 24 Hour Grand Opening will take place with around-the-clock programming that will welcome the public with music, food, films, yoga, and dancing.