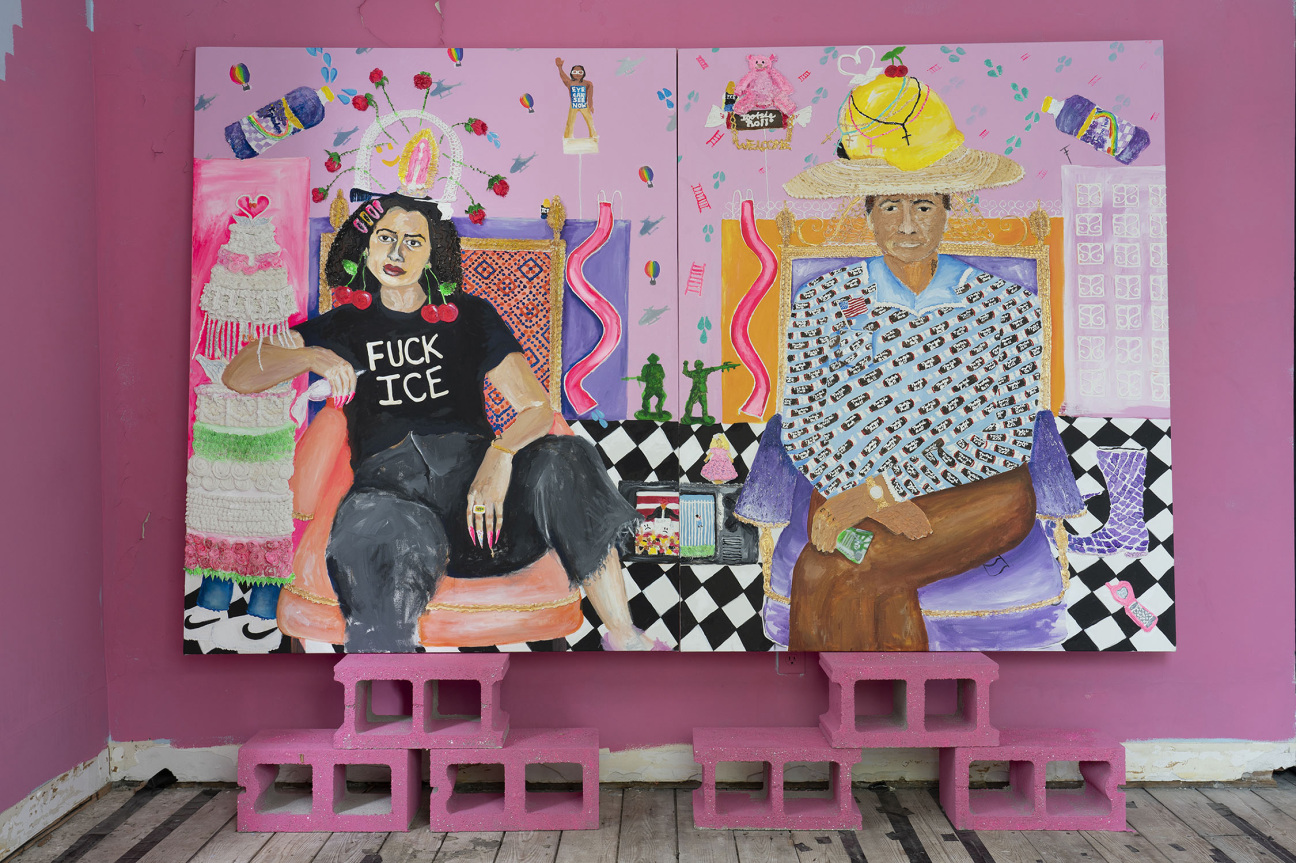 This week officially kicks off la rentrée for the art world. With the opening of the 2023 Armory Show (the reason for the season) and the meticulously curated Independent 20th Century—in its second edition, but already an insider favorite—alongside Photofairs, Art on Paper, and the Spring Break Art Show, September in New York feels like a head-spinning throng of the very best contemporary art on offer. "Back to school" for galleries also brings an embarrassment of riches, particularly when it comes to meaningful presentations of work by female artists. This special Armory edition of Duly Noted is here to cut through the noise and bring you the five shows you need to know about this weekend and beyond.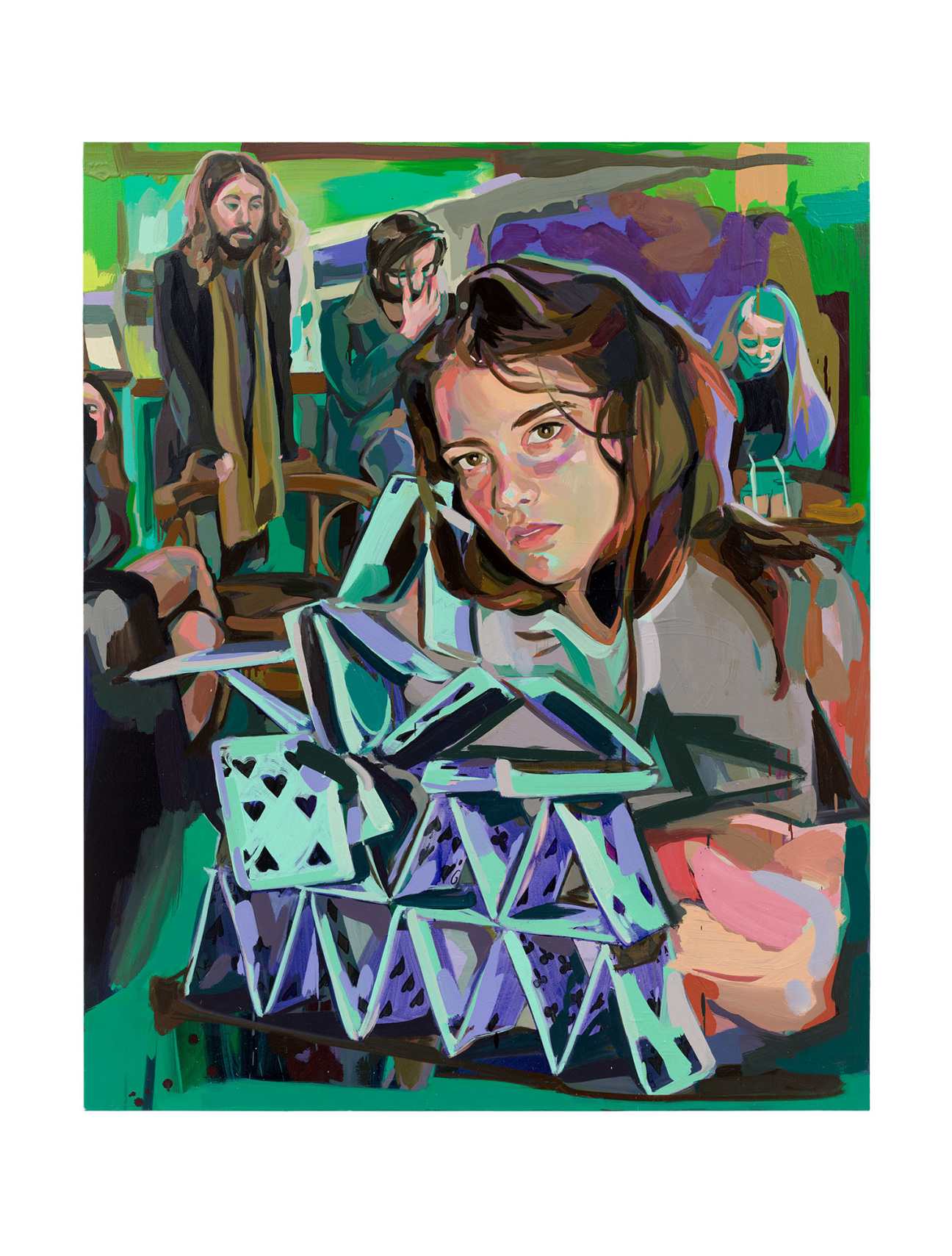 The One-Stop Option
If you only have time for one show, make it Anna Kenneally's cerebral, hyper-painterly "Nocturnalia" at Fredericks & Freiser. Here, the London-based artist serves up goth romanticism at its finest. Her new paintings rework 19th-century Impressionism for 2023, amping up acidic hues and attenuated forms to superb, tumultuous effect. For example: "The Ghost of Vincent Blackshadow assimilates the color and composition of Moulin de la Galette by Henri de Toulouse-Lautrec, an artist heavily influenced by the Impressionist movement and who frequented Paris cabarets," says Kenneally. "While Impressionism behaved as a vehicle to convey the atmosphere of the outer world, my painting claims the space for a new central figure. Unlike the women painted by predominantly male 19th-century Impressionists, the women in my paintings are not objects to behold. They are complicit in the action." Indeed, Kenneally's subjects exist within a complex matrix of sex, money, power, and class. At the Armory Show, don't miss her at the Fredericks & Freiser booth (always a hot one) alongside other artists high on my watch list, like Cristina de Miguel and Hannah Lupton Reinhard.
"Nocturnalia" will be on view from September 8 through October 21, 2023 at Fredericks & Freiser.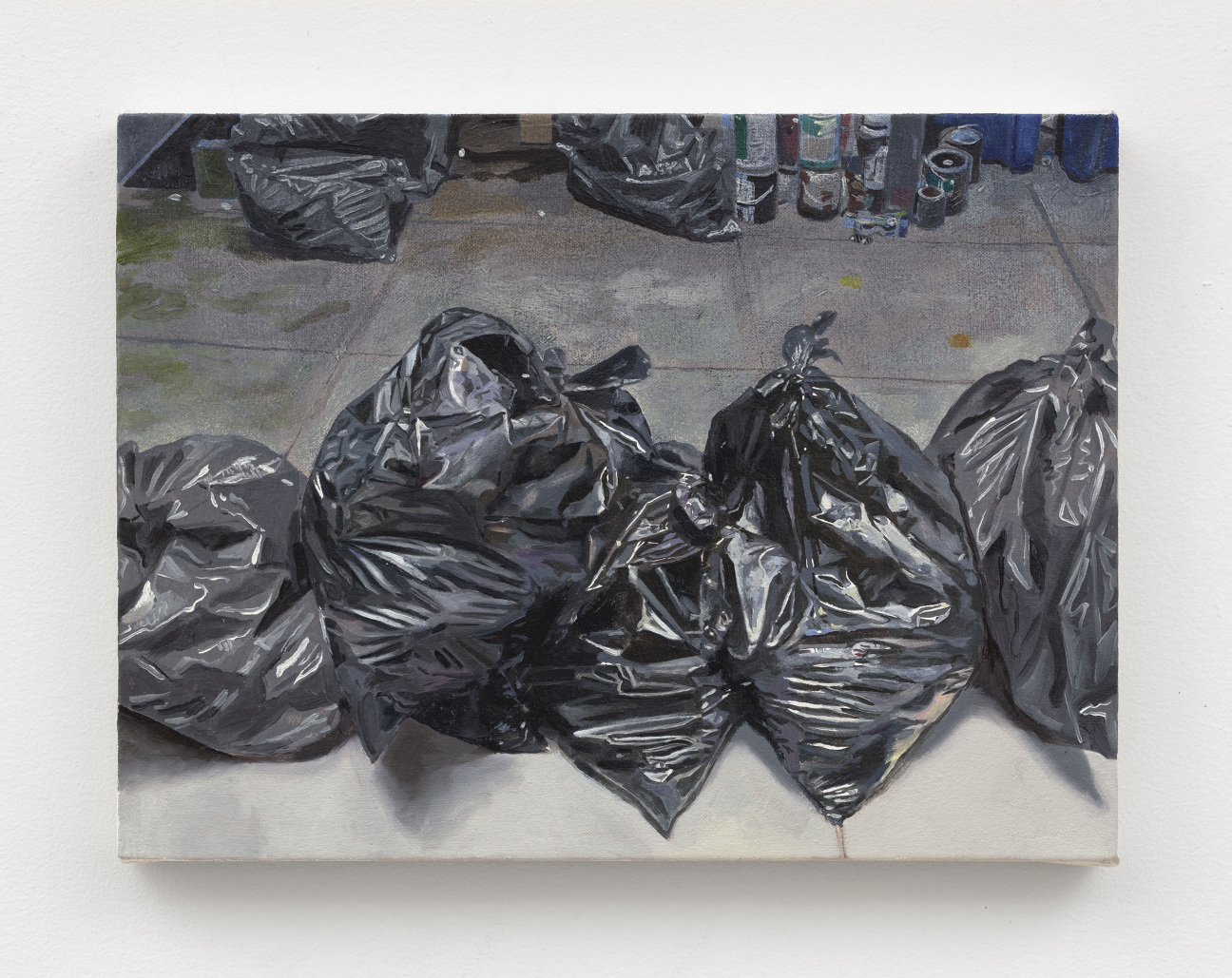 The Coolest Kid in School
The coolest show in town, hands down, belongs to KB Jones. Her first exhibition at Rachel Uffner Gallery, titled "The Land and the Fog," transforms household appliances and trash bags into sublime still lifes. While her subject matter is varied—there are several domestic scenes, a woman's portrait, and a giant seascape based on the emoji of Katsushika Hokusai's great wave—garbage bags and recycling are a recurring motif. "I made the show in my Clinton Hill apartment, where I moved in 2022," says Jones. "The [Brooklyn] apartment has several windows facing a courtyard where garbage is collected and sorted. I ended up finding the play of light and shadow on plastic quite beautiful."
Beyond her apartment view, inspiration comes from Looney Tunes and personal photos from a recent family trip to an oil rig outside of Carlsbad, New Mexico. "There are giant paintings, tiny paintings, lots of colors, and images that correspond to the real world," she explains. "I think painting is a little magical."
"The Land and the Fog" is on view through November 4, 2023 at Rachel Uffner Gallery.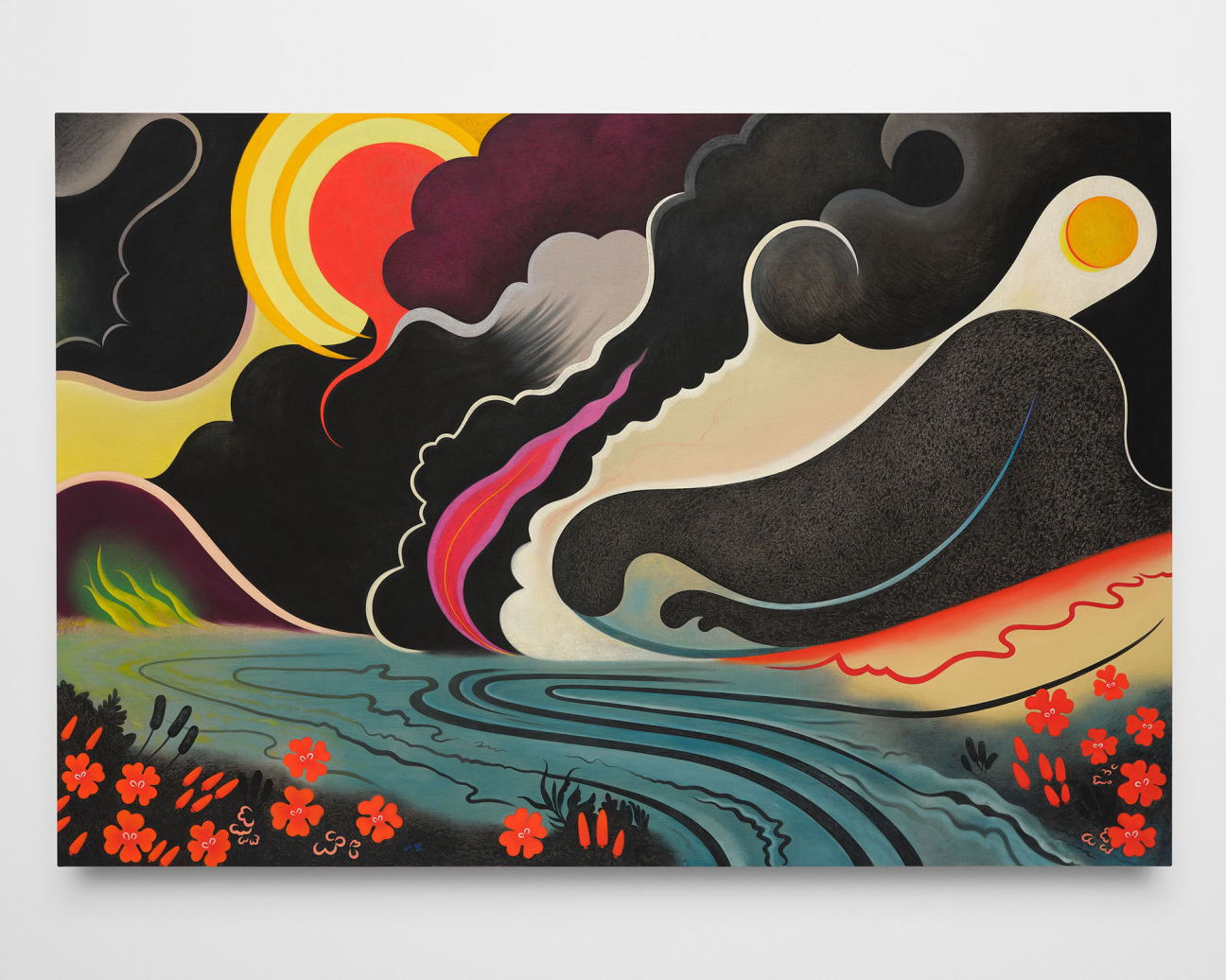 The Breakout Star
Every year, there's a breakout star of Armory Week. This time around, my money is on the artist who goes by Koak, presented at the Armory Show by her gallery Altman Siegel. I previewed Koak's work for the fair at her Dogpatch, San Francisco studio over the summer, where I experienced her rapturous large-scale landscape-in-progress. It is a masterful ode to the tumultuous terrain of California. "My love of artists like Chiura Obata, Charles E. Burchfield, and Claude Monet was the inspiration for this rain-drenched landscape, with soot-filled floods, distanced fires, and a neon super bloom that echoes a foreboding sun," says Koak. "It is a breath of a moment before whatever nature has in store for us next."
The artist also has a tight, eloquent show at Bibeau Krueger gallery opening in New York this week. The Canary contains just three works, but "feels like one of those marvelous two-sentence chapters in the middle of a book," she explains. Environmental health is again omnipresent. "I think the role of the artist is often to be a harbinger, not necessarily of doom but of the human condition of our constantly shifting world." says Koak. The show is, fittingly, named after the proverbial bird in the coal mine.
"The Canary" will be on view from September 8 through October 14, 2023 at Bibeau Krueger.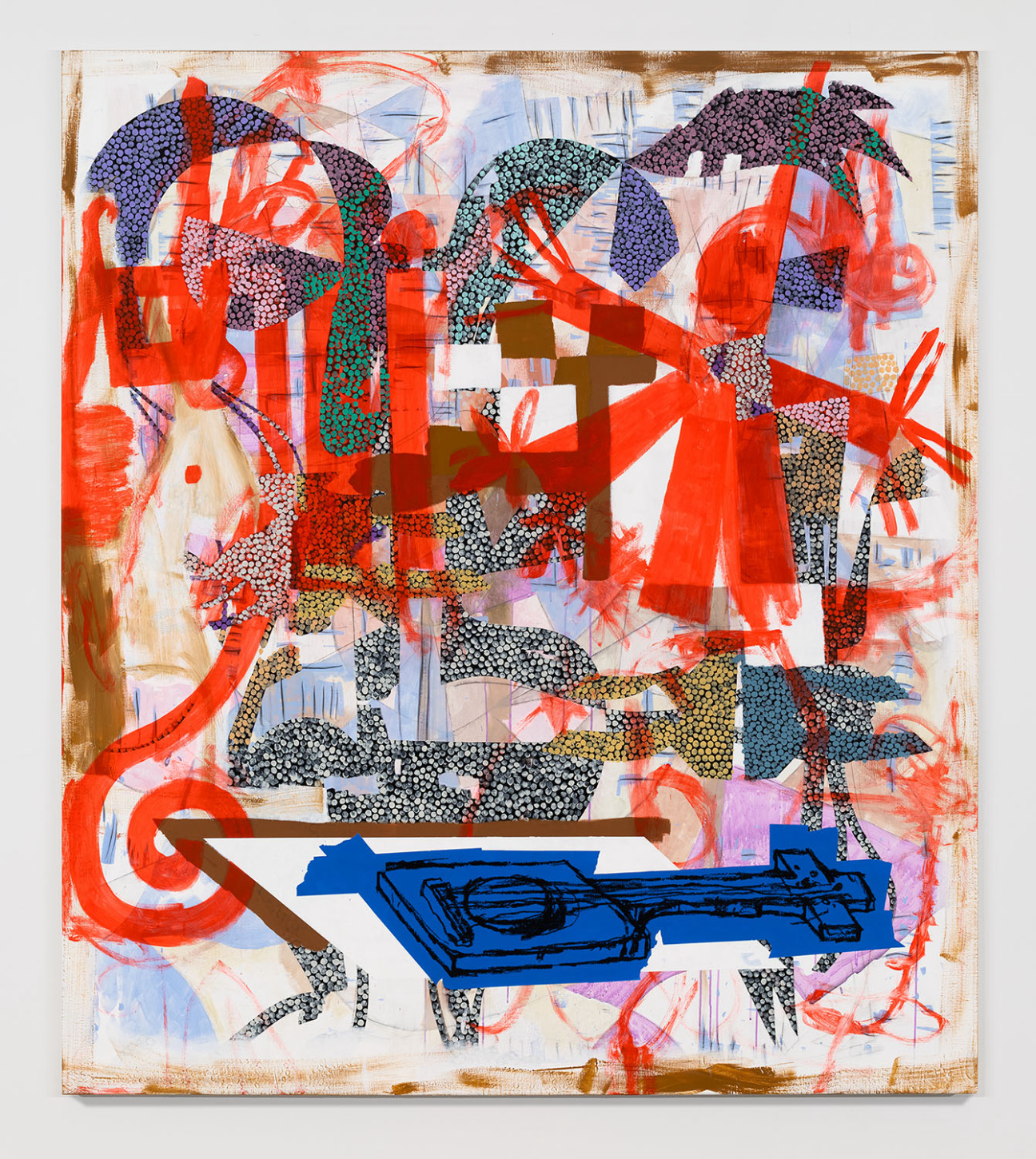 The One I've Been Waiting For
German painter Charline von Heyl's abstractions are enigmatic and commanding like few artists in the contemporary canon. She's described how she often paints faces onto her paintings' surface, then scratches them out, and how she contemplates "the atmosphere" of her compositions. An invitation from Friedrich Petzel for a group show brought her to New York 30 years ago. This week, Petzel gallery presents her tenth solo exhibition with the gallery. When I asked the artist, who is based between New York and Marfa, Texas, about the current body of work, she proffered the following quote from the Snake Eyes catalog for her 2018 tour de force exhibition at the Hirshhorn Museum and Sculpture Garden: "I'm just trying to keep the paintings ahead of language. Or better yet, ahead of sentences. Nothing is truly beyond language, obviously. I just want to get the viewer to move past definitions and on to something more personal and fragile, a place where thoughts and feelings meet, where looking feels like thinking."
"Charline von Heyl" will be on view from September 8 through October 28, 2023 at Petzel.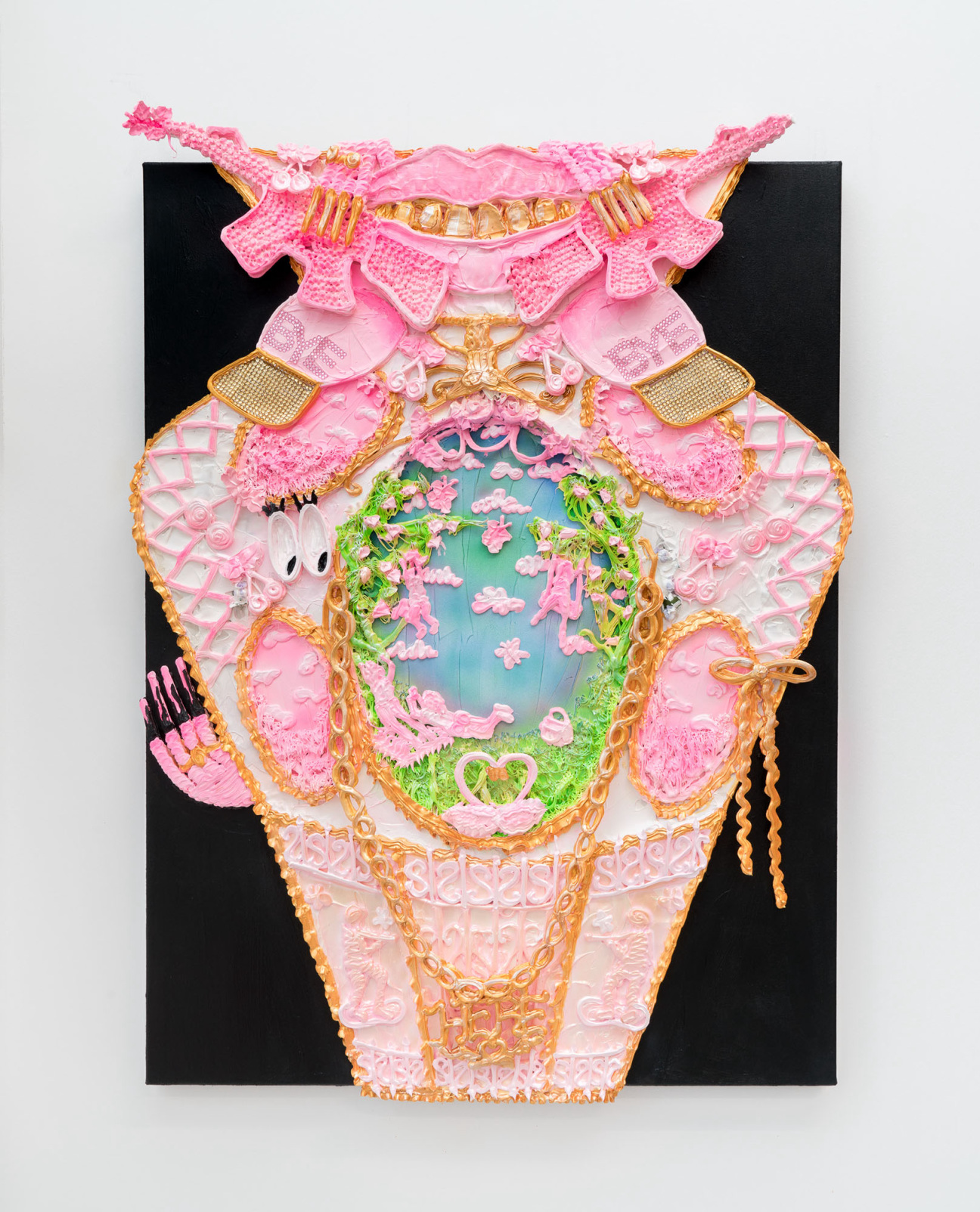 In My Queue
North of Manhattan, the Aldrich Contemporary Art Museum in Ridgefield, Connecticut unveils "Yvette Mayorga: Dreaming of You," the artist's first East Coast museum show, next week. It's worth a special trip. Mayorga traverses the knife's edge of "the American dream" with a Rococo, confectionary aesthetic informed by her experience as a Mexican American woman. Using bakery piping bags, Mayorga's bubblegum impastos are magnificent eye candy. But don't be fooled by her mouth-watering delivery. "I strategically use pink as my weapon of mass destruction to question and flip its prescribed meaning and assumptions to talk about gender, identity, art history, borders, and surveillance," she says. "Like my cake references, I want pink to lure you in and get you to pay close attention to issues close to my heart, and have you leave with a new assumption about the color pink. It can be more powerful than you originally thought." For those headed to the Armory Show this week, don't miss the debut of Mayorga's limited edition Art for Change print.
"Dreaming of You" will be on view from September 15, 2023 through March 17, 2024 at the Aldrich Contemporary Art Museum.