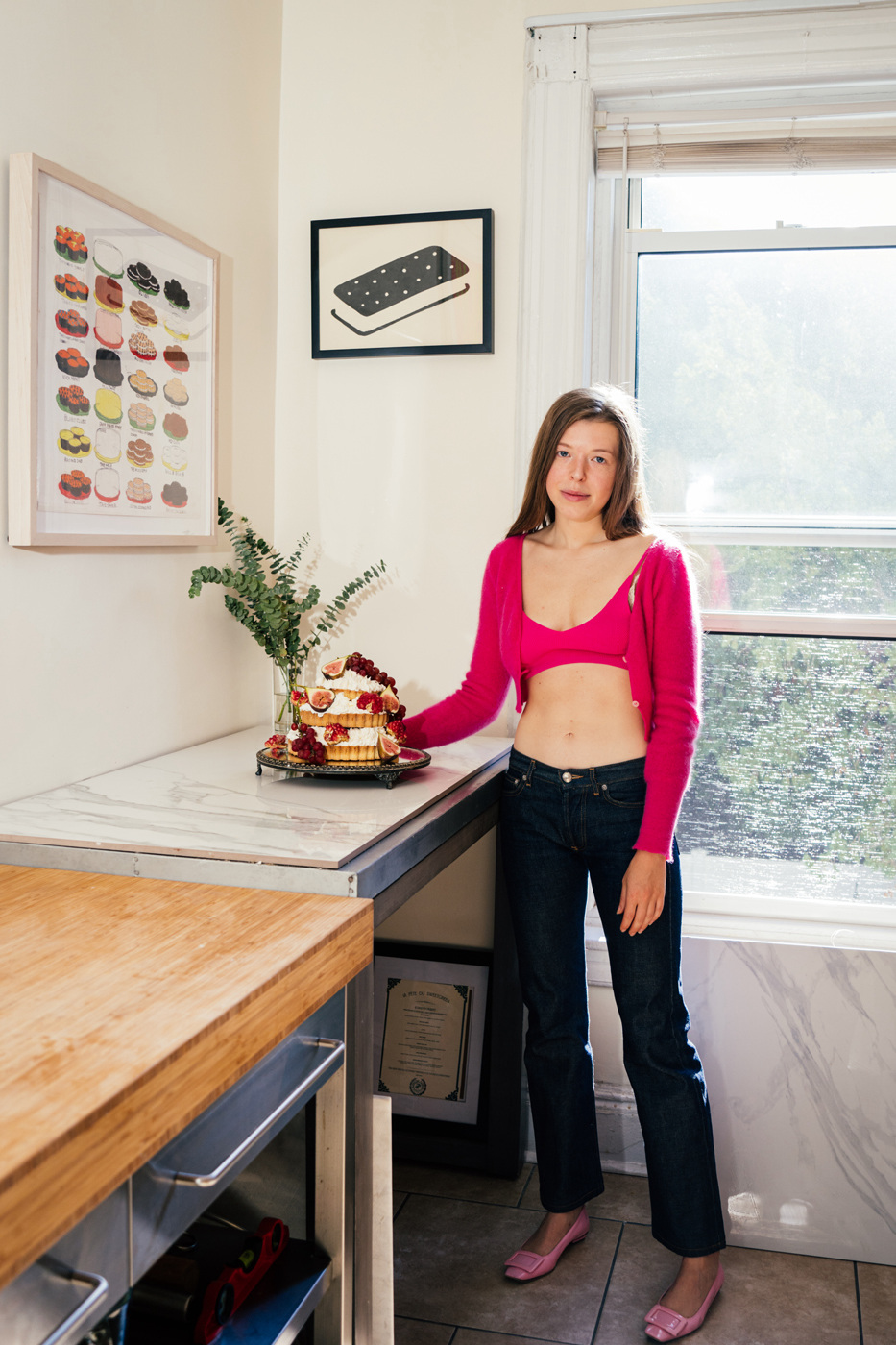 Four years ago, Paris Starn was perhaps best known for her fashion line, Paris 99, which was inspired by her great-grandmother's cooking aprons. But when the clothing brand shuttered during the pandemic, she found herself with more time on her hands. "Everyone in my house was working," says the 28-year-old, who happily took on the responsibility of "feeding everybody." She began cooking and baking all day, then photographing and sharing her creations on Instagram. It was never meant to be a business, Starn says, but it quickly became one.
Focused primarily on baking, Starn's work today spans sweet and savory dishes, which the art history graduate student captures in a realistic, vanitas-esque style reflective of the amount of time she spends in museums. Drawing inspiration from both of her grandmothers—one was a homemaker who sparked a love of baking in Starn, the other was an antiques dealer—the chef transports her audience to different eras while injecting a modern playfulness that lightens each dish.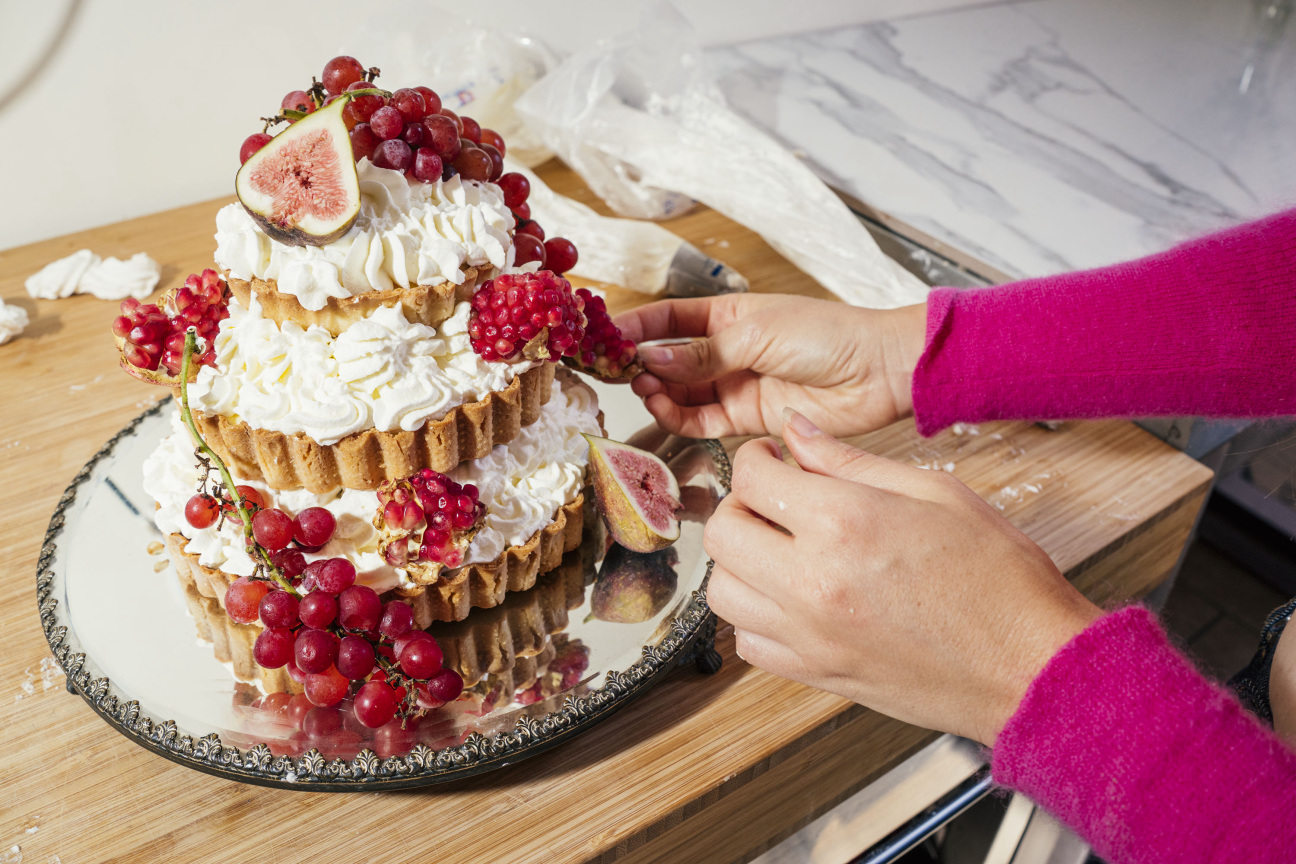 The ornate cakes that Starn designs echo the banquet tables in paintings on display in New York's Metropolitan Museum of Art. It is through unique fearures like watermelon and bow-shaped meringue, though, that she imbues her own sense of style in each creation. Oblong cakes are piped with intricate hems; balls of braided bread are peppered with slivered figs.
For those not yet able to taste a Starn-baked delicacy, the culinary creator immortalizes her cakes with her camera. Showcasing her expert plating—including the one-of-a-kind dishware carefully paired with each creation—as well as her adroitness with pastry, each social media post she makes has a close-cropped ruggedness that documents her work in its final, permanent form. The act is reminiscent of the launch of a runway collection: each one-of-one piece exists only temporarily on the plate before it's whisked away for private consumption. Starn's work is playful, decadent, and always pleasurable.