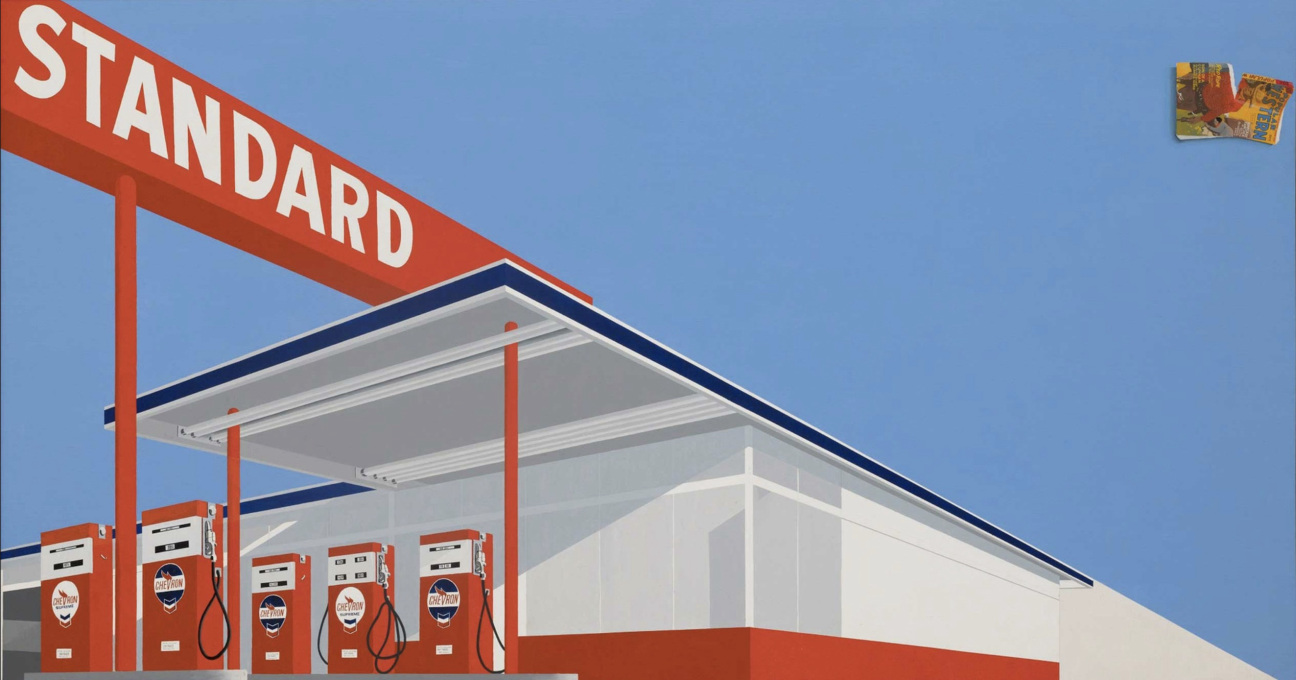 Welcome to This Week in Culture, a weekly agenda of show openings and events in major cities across the globe. From galleries to institutions and one-of-a-kind happenings, our ongoing survey highlights the best of contemporary culture, for those willing to make the journey.
"ED RUSCHA / NOW THEN"
Where: The Museum of Modern Art New York
When: Member previews September 7–9; open to public September 10, 2023–Jan 13, 2024
Why It's Worth a Look: Visitors will get a chance to explore Ed Ruscha's six-decade-plus career in a range of mediums, including painting, drawing, prints, photography, artist's books, film, and installation. The postwar American artist is dedicated to capturing the familiar, famously chronicling everything between his hometown of Oklahoma City and adult life in Los Angeles, where he has pulled from the local architecture, landscape, and culture.
Know Before You Go: The exhibition features over 200 works made using materials ranging from gunpowder to chocolate.
"Scratching the Back" by Nairy Baghramian
Where: The Metropolitan Museum of Art New York
When: September 7, 2023–May 28, 2024
Why It's Worth a Look: Baghramian is set to debut four abstract polychrome sculptures for the Met's Fifth Avenue facade in the museum's fourth annual commission for work in these storied niches. The Iranian-German artist is known for her sculptures and site-responsive installations that blend architectural structures and sensibilities with bodily gestures and other references to human anatomy.
Know Before You Go: This will be Baghramian's first public installation in New York.
"Body as Landscape" by Kaari Upson
Where: Sprüth Magers New York
When: September 9–October 21, 2023
Why It's Worth a Look: Kaari Upson's latest exhibition will be built around two monumental works. The first is a forest-like installation that fills an entire room, titled eleven, 2020. Suspended tree limbs, cast from the tree outside the late artist's childhood home blend into an anatomical sculpture, using casts of Upson's knee. The other work, Untitled, 2015–21, is the largest drawing the artist ever produced and an intimate dive into her personal history.
Know Before You Go: One of Upson's "mother's leg" sculptural installations will be on view for the first time in the U.S.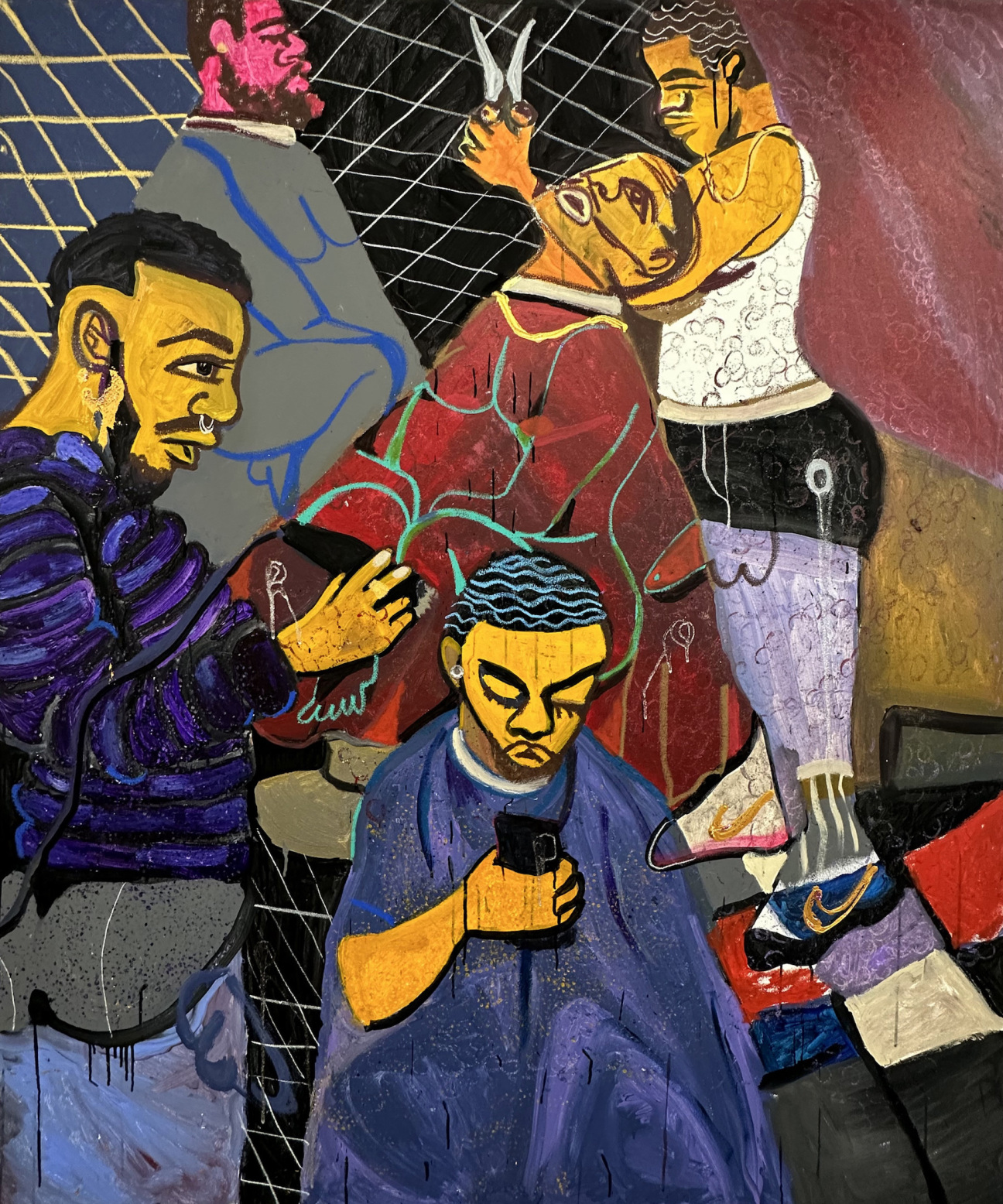 "his beard is soft, my hands are empty" by Jonathan Lyndon Chase
Where: Artists Space New York
When: September 8–December 2, 2023
Why It's Worth a Look: In environments such as a barber shop, a living room, and other interstitial realms, Jonathan Lyndon Chase unpacks how queer Black individuals navigate through everyday spaces. The exhibition spans the entire ground floor of Artists Space and presents a combination of newly commissioned and preexisting works, all of which take elements from Chase's personal biography and blend them with folklore and fantasy tropes.
Know Before You Go: This will be the Philadelphia-based artist's first solo institutional exhibition in New York.
"Fold Me" by Wolfgang Tillmans
Where: David Zwirner New York
When: September 7–October 14, 2023
Why It's Worth a Look: Following his major retrospective at MoMA last fall, "Fold Me" features an entirely new body of work from Tillmans. The majority of the images take inanimate objects as their focus, looking at water, stars, cityscapes, and natural landscapes. Interspersed throughout are a series of portraits and a selection of the artist's paper sculptures.
Know Before You Go: "My work is informed and sustained by acknowledging and enduring the extremely low probability of making a good picture," says Tillmans in a statement.
"Stranded By Your Side" by Laure Prouvost
Where: Lisson Gallery New York
When: September 7–October 14, 2023
Why It's Worth a Look: This latest exhibition from Prouvost tackles themes of motherhood, empathy, and migration through a familar set of symbols and mediums for the artist. An octopus sculpture cast in bronze opens the space, followed by a series of oil paintings and an immersive film, Four For See Beauties, 2022.
Know Before You Go: The octopus is a reoccuring fascination for Prouvost, who sees it as a symbol both of motherhood and the interplay between thinking and feeling. The majority of an octopus' organs and receptors are stored in its tentacles, leaving the line between its sensory input and emotional output blurry. When it lays its eggs, it ceases caring for itself, withering and dying as its babies grow to hatch.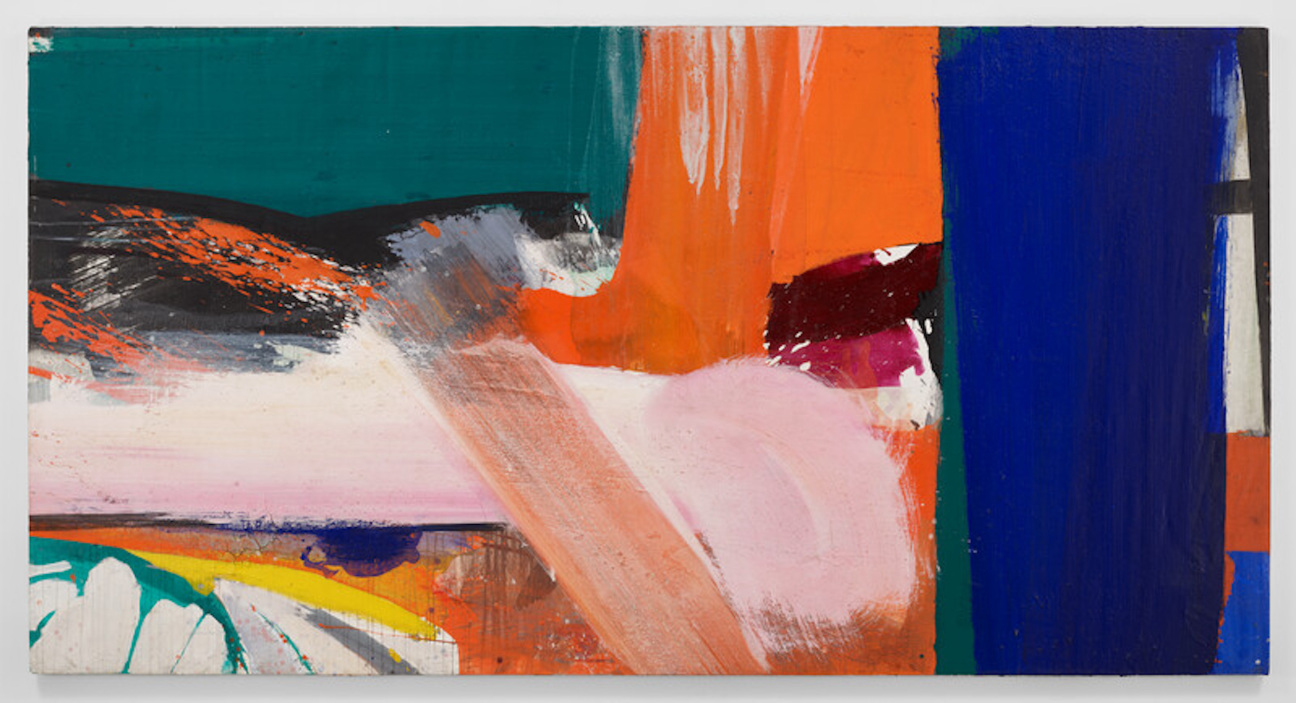 "Ed Clark: The Big Sweep"
Where: Hauser & Wirth New York
When: September 7–October 21, 2023
Why It's Worth a Look: This exhibition, spanning two floors of the gallery's 22nd St space, showcases over six decades worth of Clark's career in American Abstraction. Cheekily titled "The Big Sweep" in reference to the artist's affinity for push brooms as a painting tool, the show promises to explore Clark's innovative practice, the effects of which are still felt in the art world today.
Know Before You Go: In the late 1950s, Clark was the first American artist to exhibit a shaped canvas.
"Convulsive States" by Liz Magic Laser
Where: Pioneer Works New York
When: September 8–November 19, 2023
Why It's Worth a Look: "Convulsive States" traces bodily shakes from the historical diagnosis of hysteria to modern conceptions of seizures and possession. The exhibition, developed over nine years of conversations with poet Ariana Reines, features a number of interactive video works, along with a twisting investigation into a cure for hysteria, based in part on research from Paris's Salpêtrière Hospital, which is recognized as the birthplace of modern psychology and neurology.
Know Before You Go: As Laser's investigations into the condition evolve, the line between her own natural bodily movements and symptoms caused by the project itself becomes difficult to discern, transforming this artistic study into a deeply personal one.
"Louise Bourgeois: Once there was a mother"
Where: Hauser & Wirth New York
When: September 8–December 23, 2023
Why It's Worth a Look: Known for her work in sculpture and drawing, this exhibition, inaugurating the gallery's new Editions space on 18th Street, instead turns to Bourgeois's lesser known interest in printmaking. The artist's other pieces are situated alongside prints exploring the theme of motherhood, a topic of particular interest to the artist, as pieces feature distended stomachs and floating children tethered to their parent by an umbilical cord.
Know Before You Go: The exhibition is named after Plate 9 of Bourgeois's 1947 illustrated book, He Disappeared into Complete Silence, which she wrote while raising her three sons.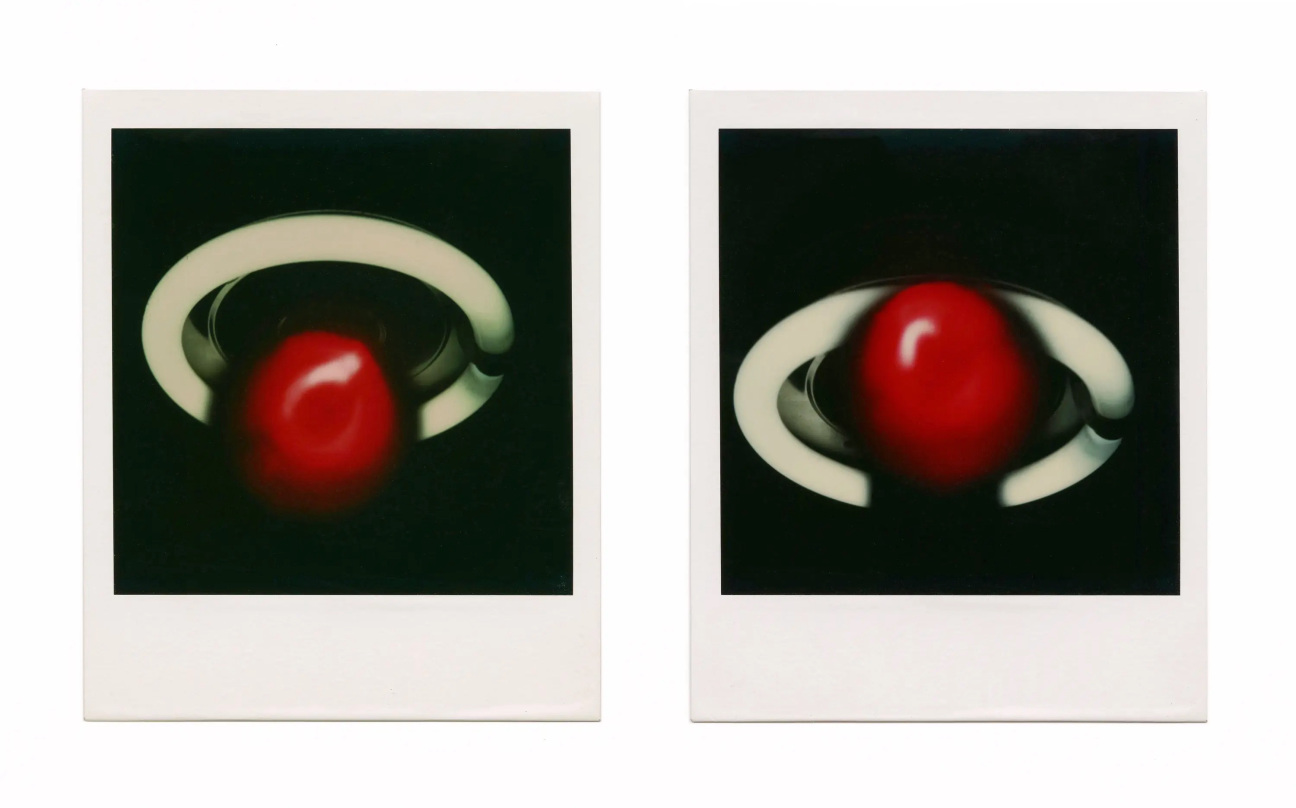 "Kerry Schuss"
Where: Gordon Robichaux New York
When: September 9–October 22, 2023
Why It's Worth a Look: New York-based artist Kerry Schuss is staging his third exhibition with the gallery, his largest to date. The collection of new and preexisting geometric works—including photography, sculpture, and acrylic paintings—date back to 1976.
Know Before You Go: In 1998, the artist opened his own space, Kerry Schuss Gallery, currently open in Tribeca.
"Jjagɨyɨ: Air of Life" by Carlos Motta with Elio Miraña, ELO, Gil Farekatde Maribba, Higinio Bautista, Kiyedekago, Rosita, and Yoí nanegü
Where: PPOW Gallery New York
When: September 8–October 7, 2023
Why It's Worth a Look: Through engagement and collaboration with Indigenous communities in the Colombian Amazon, Motta examines the cultural impact of boarding schools run by Capuchin missionaries in the area. The exhibition centers around a three-channel video surrounded by wooden sculptures. It then culminates with a paper and cardboard model of La Casa Arana and a colonial Catholic church, onto which photographs taken by missionaries are projected.
Know Before You Go: The exhibition's collaborators are featured in the video presentation speaking about their own experiences in the boarding schools and their reflections on what was lost as Catholicism and Western culture was imposed on them.
"Je t'adore" by Mickalene Thomas
Where: Yancey Richardson New York
When: September 9-November 11, 2023
Why It's Worth a Look: Here, Thomas presents 12 large-scale collages in part inspired by imagery of Black female erotica that she found in Jet magazine and France's 1950s publication Nus Exotique. A deft combination of figuration and abstraction, the works surround their central figures with patterns hailing from each model's era of origin, as well as with Thomas's signature mutli-colored rhinestones.
Know Before You Go: The exhibition coincides with the artist's show at the Yale University Art Gallery, "Mickalene Thomas / Portrait of an Unlikely Space," which runs from September 8, 2023, though January 7, 2024.