The phrase "hot girl summer" has never felt more relevant: The U.N. has announced that global warming is over, and we are now in an era of global boiling. What better way to drown your climate sorrows than to refresh with a summer drink? Why not make it THE summer drink? If only one could figure out what exactly that is. While debates rage on, arguing whether the seasonal beverage is a Hugo Spritz or a Friesling, CULTURED polled an elite round of tastemakers about their personal summer preferences, hopefully ending the argument once and for all. That is, until next year.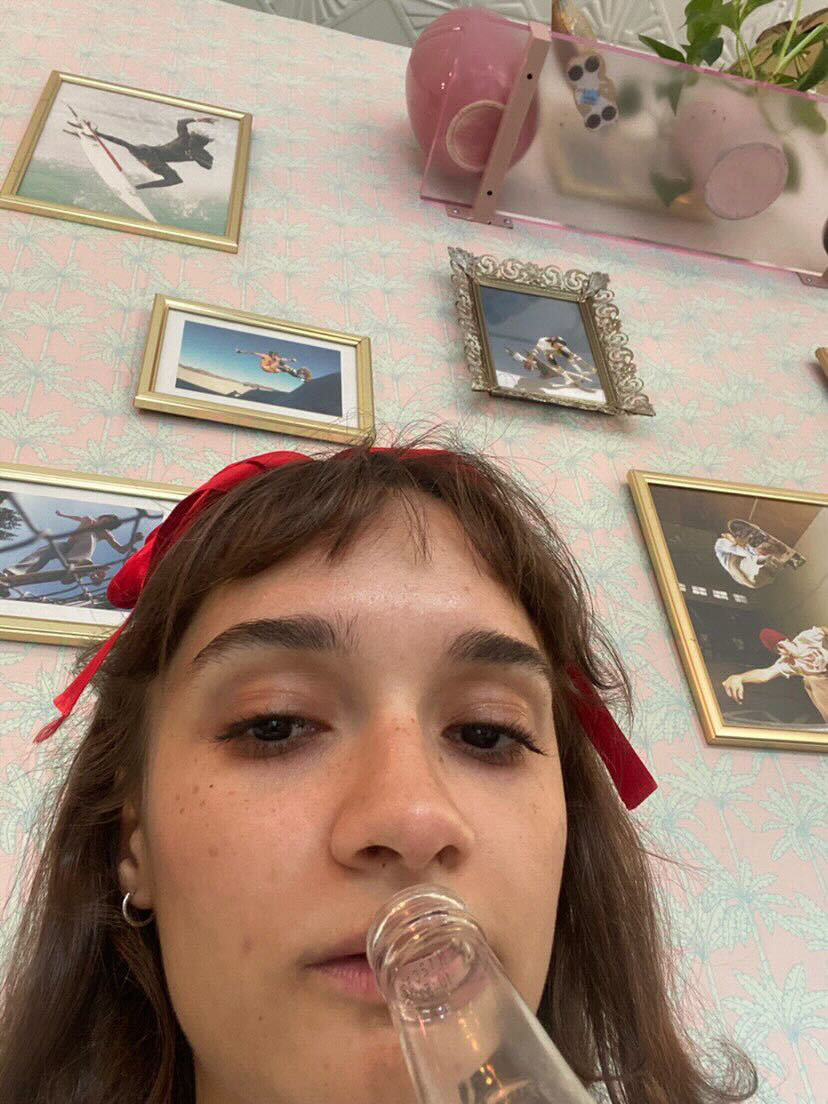 Mackenzie Thomas, writer and Internet personality
"The drink of the summer is 'someone else's drink.' I just moved. I'm low on funds. I get scared to ask a bartender how much drinks are because the answer always scares me, so I find myself taking sips from other people's drinks (mostly ice), and feeling just OK about it."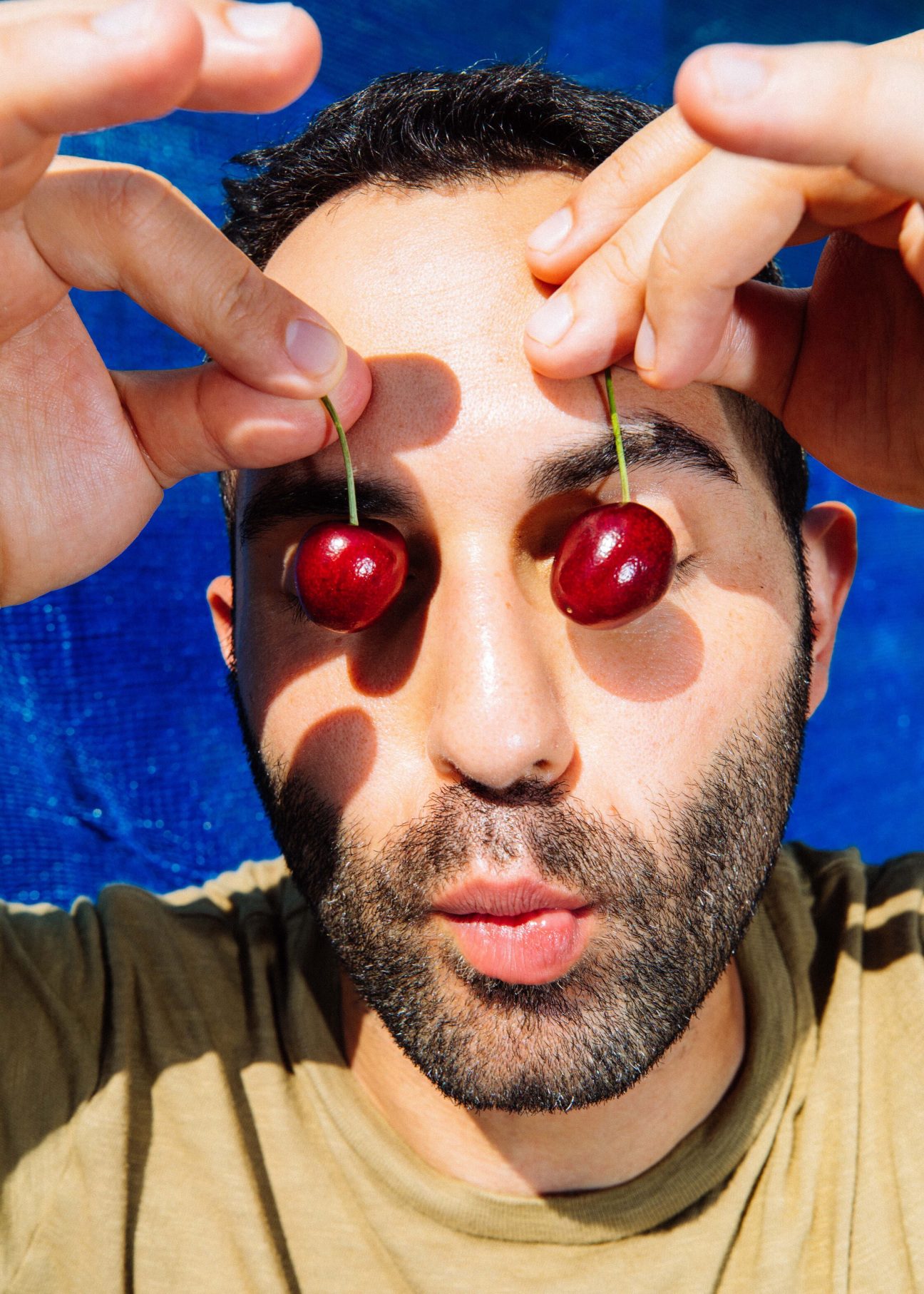 Andy Baraghani, chef and writer
"A mezcal Paloma. Mezcal and tequila are my preferred spirits in the summer; I want something super light and bright. Typically, I'll go a little rogue and add a mix of citrus into my paloma so that it's not just grapefruit."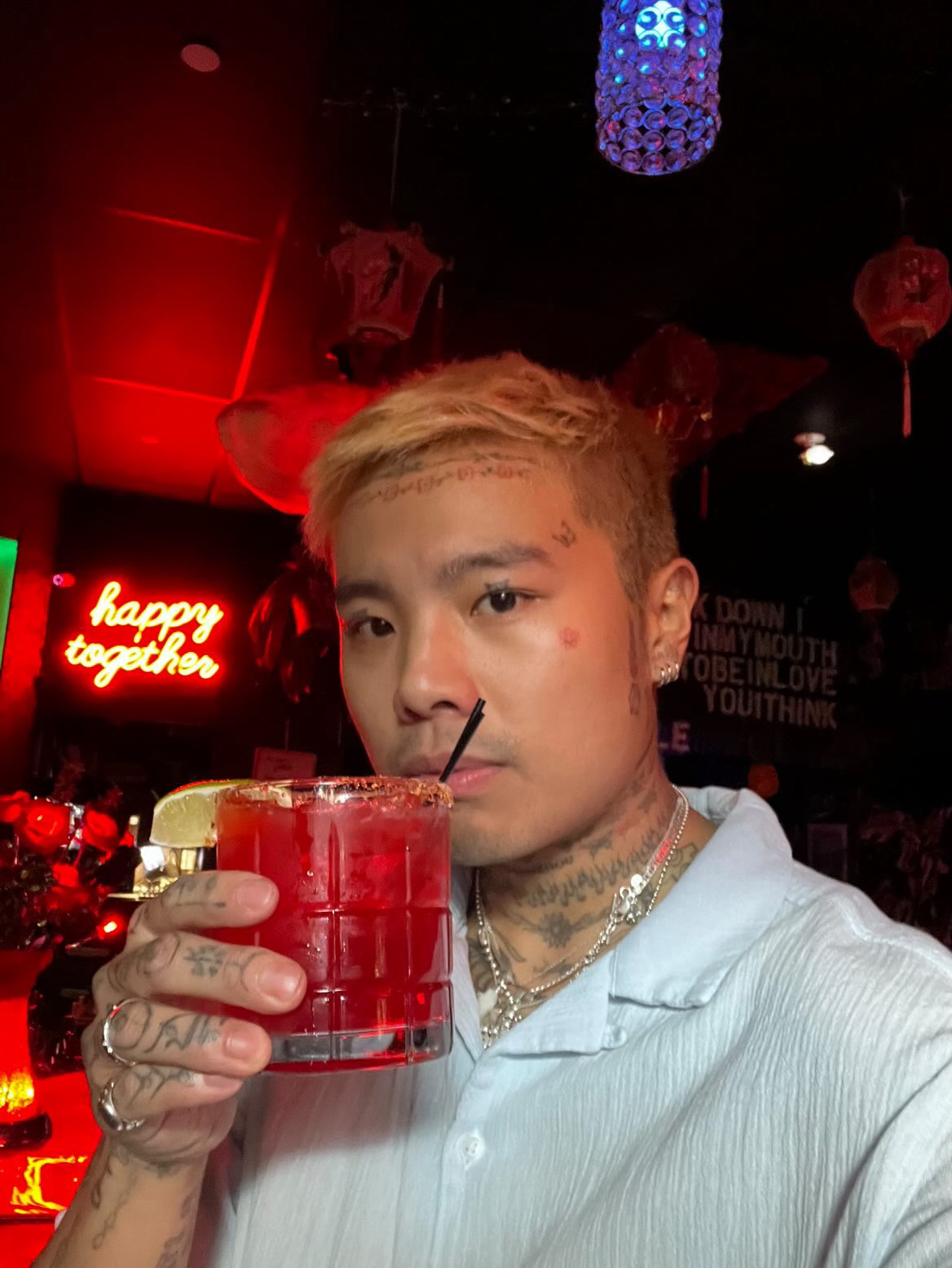 Bowen Goh, DJ and co-founder of Mood Ring in Bushwick
"A mint watermelon margarita. I use a Tajín rim. I love this cocktail because it's simple but the watermelon makes it so much more refreshing. It really feels like you're being slapped in the face by a vacation."
Hannah Traore, gallerist
"Dram Apothecary sparkling water is my favourite drink year round. It's refreshing and has such a perfectly delicate taste. I order these by the box and bring a can with me everywhere I go in the summer!"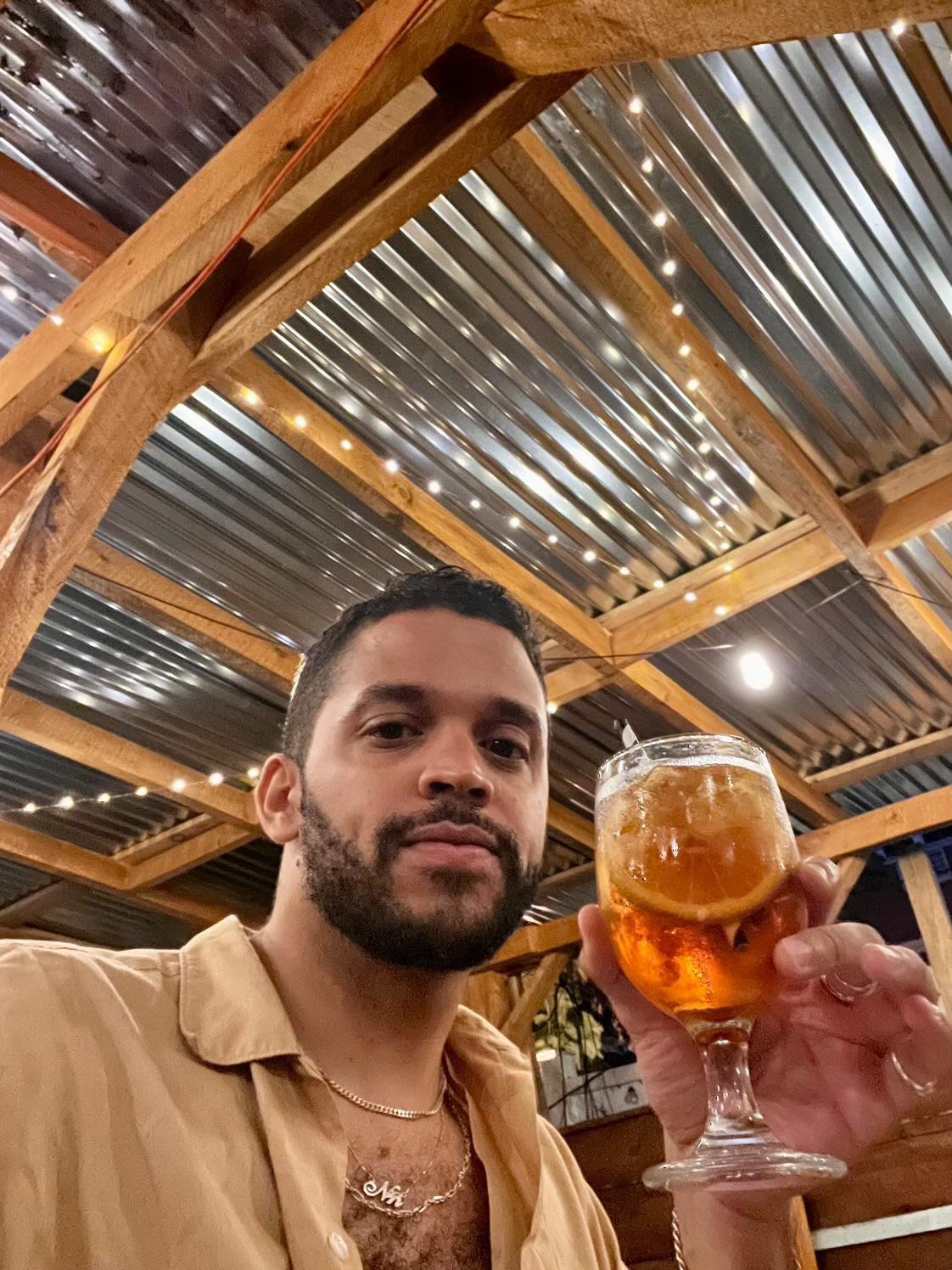 Oscar Nñ, DJ and co-founder of Papi Juice
"A Cynar spritz. Switching out the usual Aperol with a sexy Cynar or other amaro/aperitif makes the spritz so much more fun."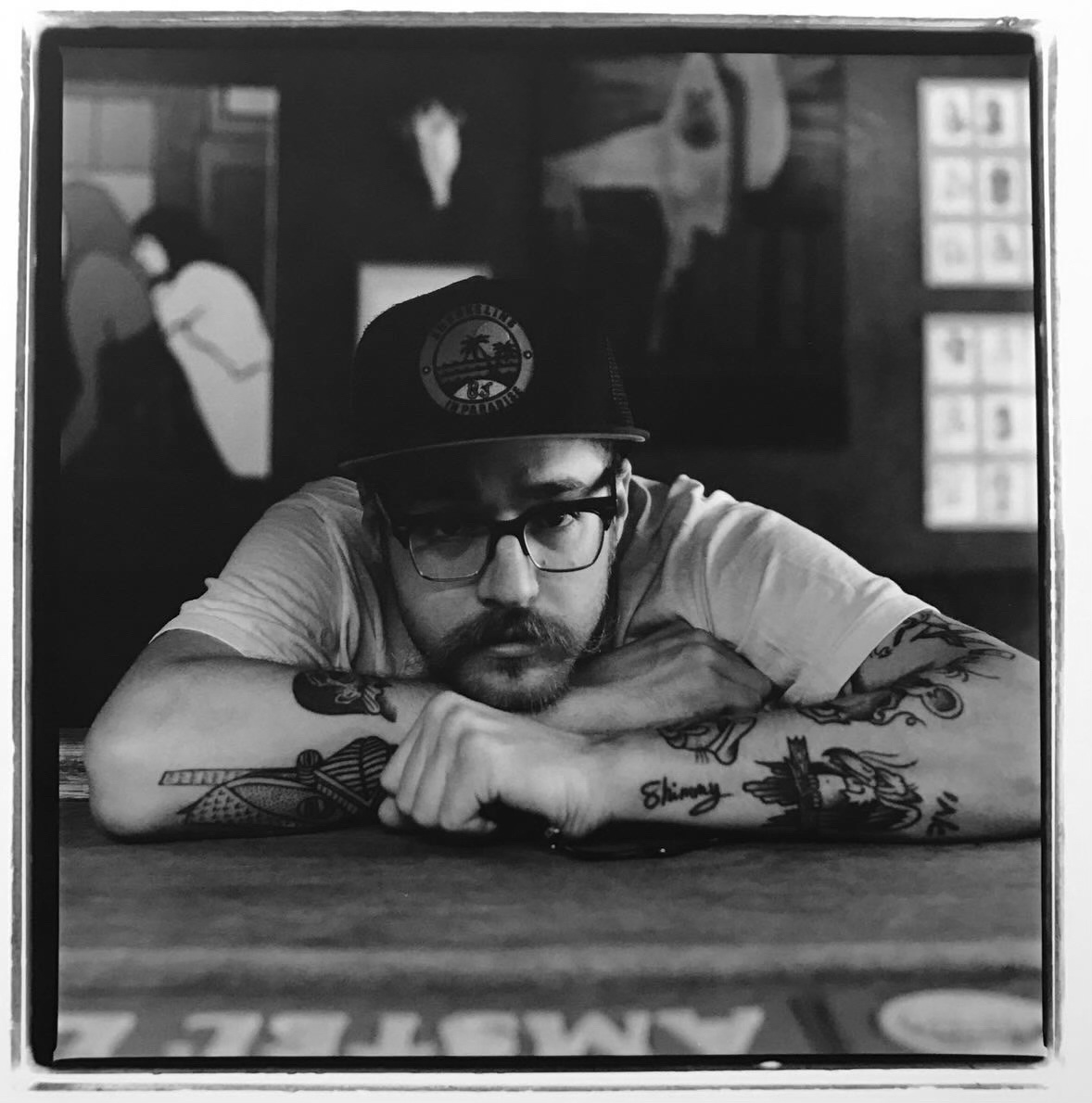 Kyle de Vre, photographer and bartender at Sophie's
"A Naked and Famous. I hate the name, but it sure is damn tasty."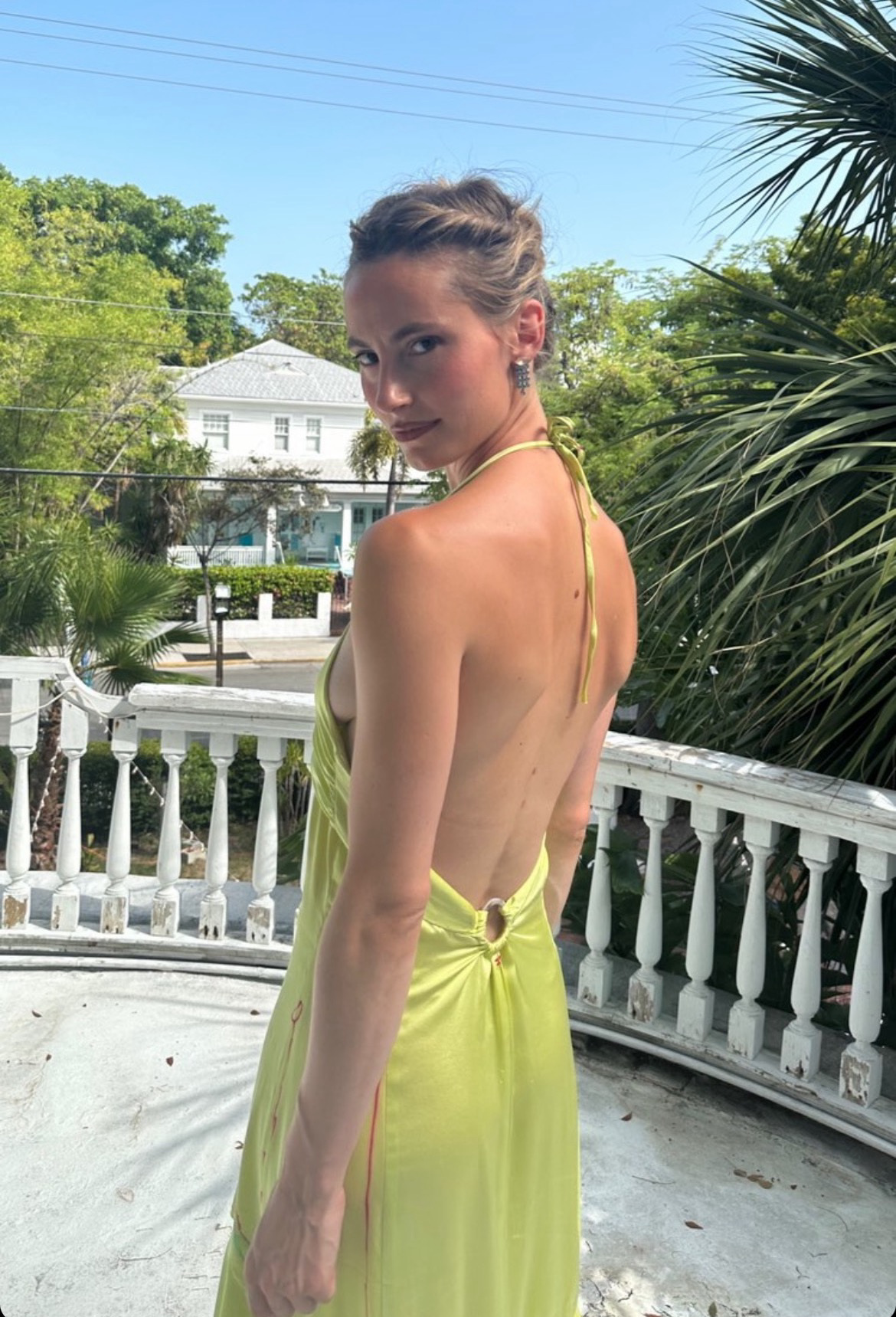 Annie Hamilton, writer and actor
"Hot coffee. There's something to having heat in heat. Hot coffee is an underrated summer drink, especially amidst all these iced oat milk lattes. I feel like only a heated, caffeinated drink actually gets the job done anyway. Never have I made a dire mistake under the influence of cold caffeine… and I like messing up in 90 degree weather!"
Silver Iocovozzi, owner and chef of Asheville's Neng Jr.'s
"A dirty martini with olives. Freezing cold glass and ice chilled liquid with [Bombay] Sapphire gin is my poison of choice to wipe off the edge of the day."
Maayan Zilberman, artist
"An Aplós Mojito. I like to keep non-alcoholic spirits at my studio for when friends pop in, and I want to go back to working right afterward. I get a lot of my best work done in the summertime and I need a clear head. This one is fresh and summery with some warm sweetness and a bit of a bubbly bite. When I use my sugar glasses, it gives the cocktail extra sweetness as time goes on. Here's the recipe:
Aplós Arise 2oz (non alcoholic spirit with notes of agave flower, lemon verbena, and black sarawa)
Raw local honey 1 tsp
Fresh mint
Lime juice 2 oz
Soda water 2 oz
Served in one of my handmade sugar glasses"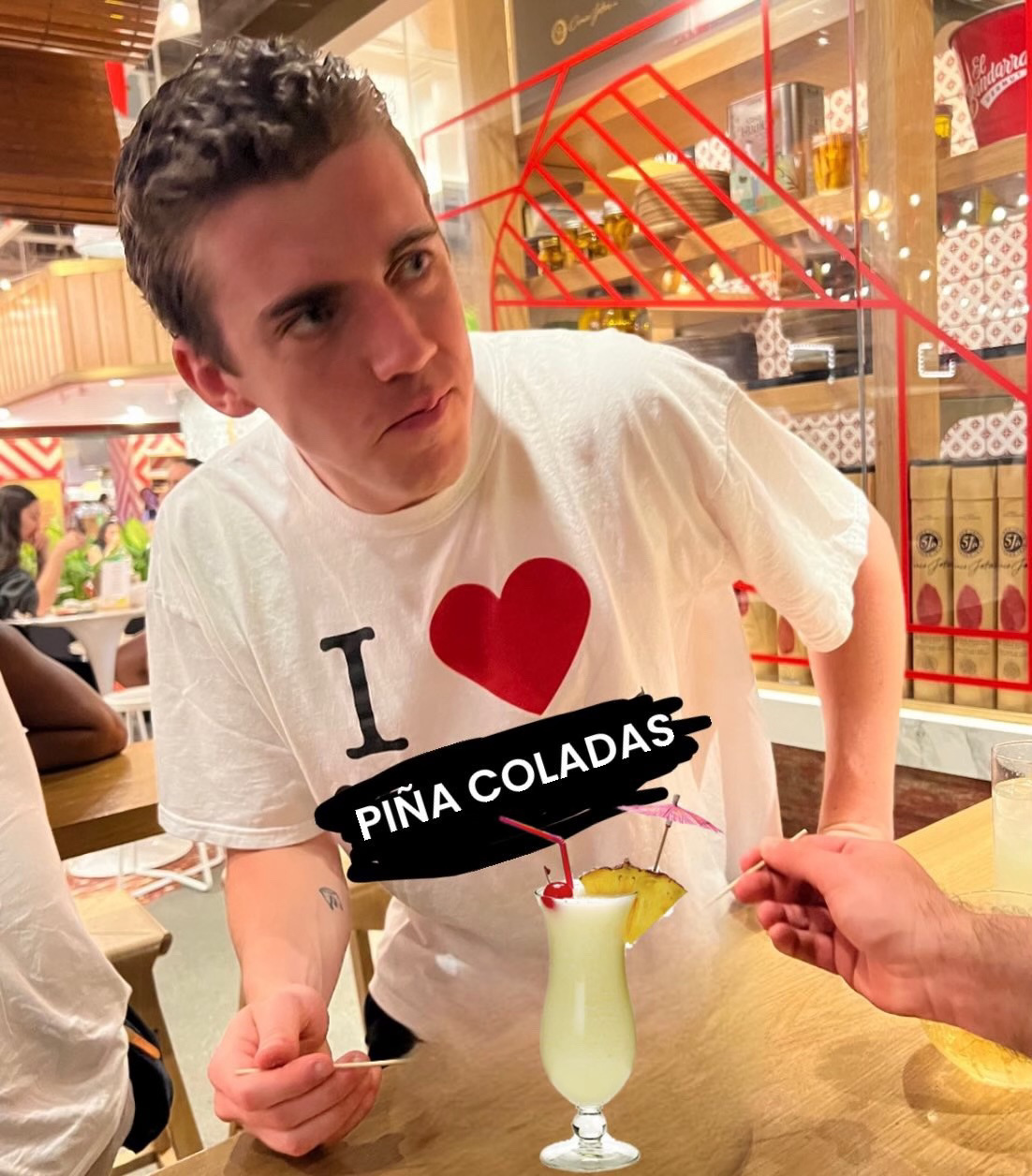 Alex Hartman, sardonic extraordinaire behind @nolitadirtbag
"The Drink of the summer is a traditional Piña Colada in a comically huge glass. It's fun, refreshing, and reminiscent of a simpler time before all of these 'Aperitivo' dorks took NYC hostage."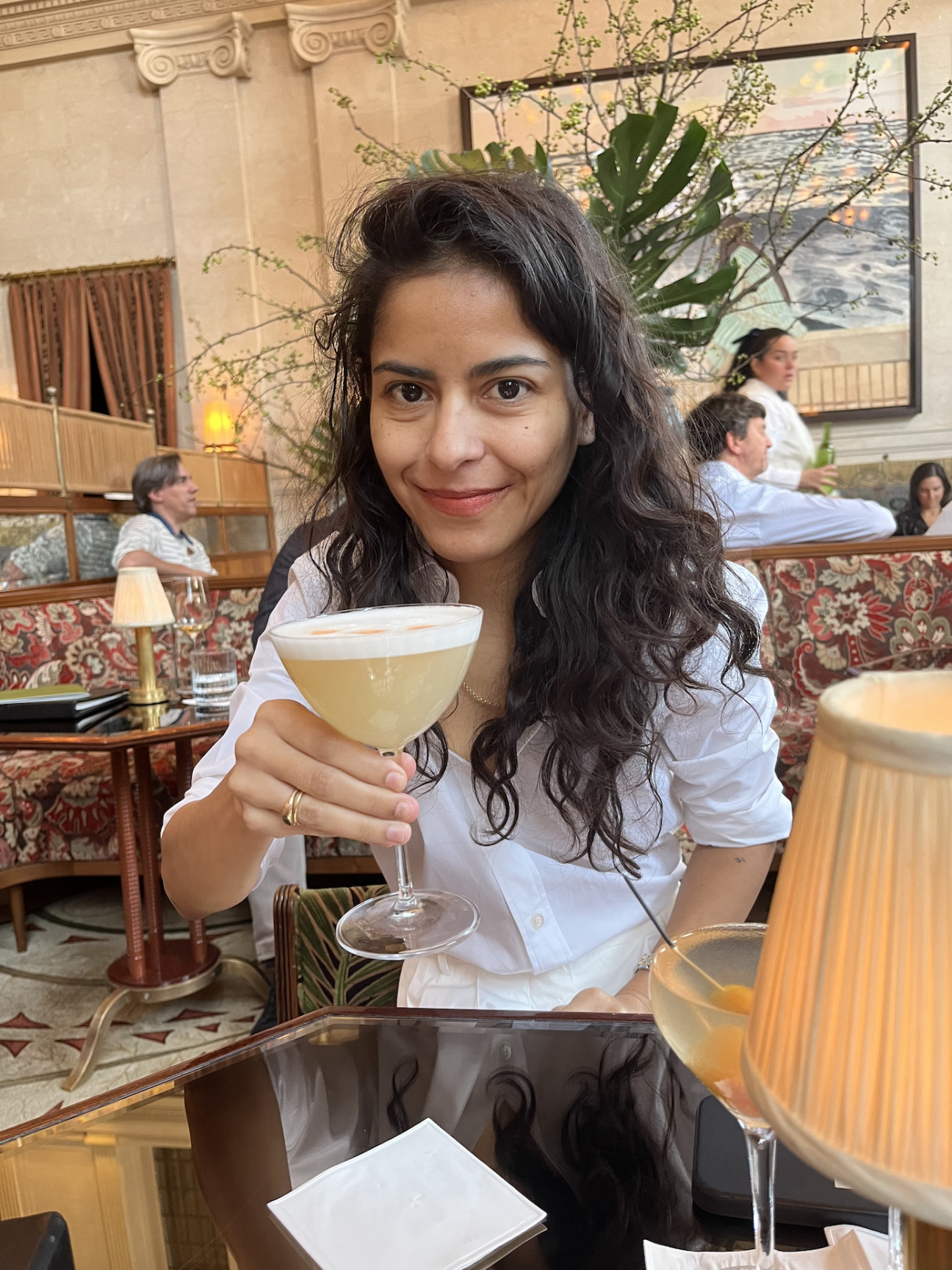 Yola Jiménez, founder of Yola Mezcal
"A Yola Mezcal sour. I drink it evening or night. It's always refreshing, and this summer it's something that surprised me in the way it works with mezcal. Día y noche, el mejor cocktail."