For soon-to-be gallerist Hannah Traore, art has always been an extension of family. Before she was born, her mother often traveled in West Africa to buy works and sell them back home in Toronto; it's how she met Traore's father, originally from Mali. Art is a building block of her parents' marriage, the center of staple childhood activities (papermaking with mom and tie-dye shirts for Father's Day) and the main event in extra luggage. "When we would go to Mali, we'd come back with suitcases full of fabric, and still do," Traore shares of the medium's cultural importance. "When we visit, my aunts and cousins and grandma get decked out in the most beautiful fabrics to do the most mundane things, like cooking." This Malian influence seeped through the Traore bags and into their Canadian basement, where her uncles and cousins live like primary family members. "You'd go downstairs and feel like you were in Africa," she laughs nostalgically. "Malian TV shows were always on; we ate with our hands—we were raised in a village mentality."
When Traore was ideating her Art History thesis at Skidmore College, she started researching West African artists whose backgrounds reflected the Malian lifestyle her father instilled in her family growing up. She wanted to do what no other student had done before: curate an exhibit in the Tang's main gallery, the on-campus teaching museum that has hosted the likes of Ellsworth Kelly and Sarah Cain. Titled "Africa Pop Studio," the resulting show was an in-depth look at how the portraiture of photographer Malick Sidibé served as a "touchstone for a new generation of artists in the broader diaspora" from Mickalene Thomas to Kehinde Wiley, both of whom were featured. It sharpened Traore's appetite for curating.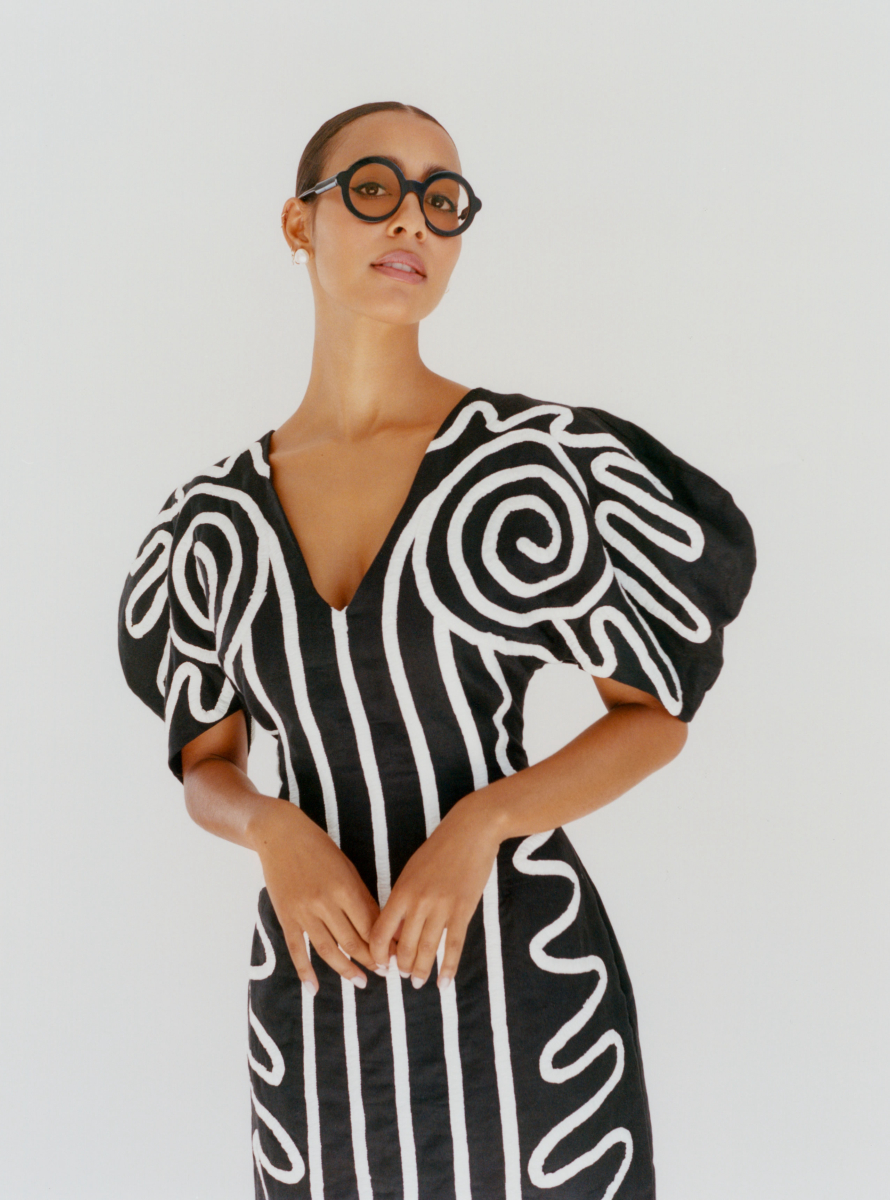 After a painting and sculpture internship funded by MoMA's Black Arts Council—the museum's membership arm dedicated to funding acquisitions and creating opportunities for Black artists—and a brief (and admittedly unpleasant) stint at Fotografiska, the talent found herself in the midst of a pandemic thinking of this original love. "It had been a dream of mine for a long time to start a gallery, so getting laid off [during the pandemic] was the catalyst for me to open one earlier than expected," she explains. At the time, Traore was also working as a part-time project manager for Isolde Brielmaier, Curator-at-Large at the International Center for Photography and Deputy Director of the New Museum. With an iconic tutelage under her belt, and a prime New York art network, Traore will open her debut gallery, focused on selling work by artists of color, on January 20.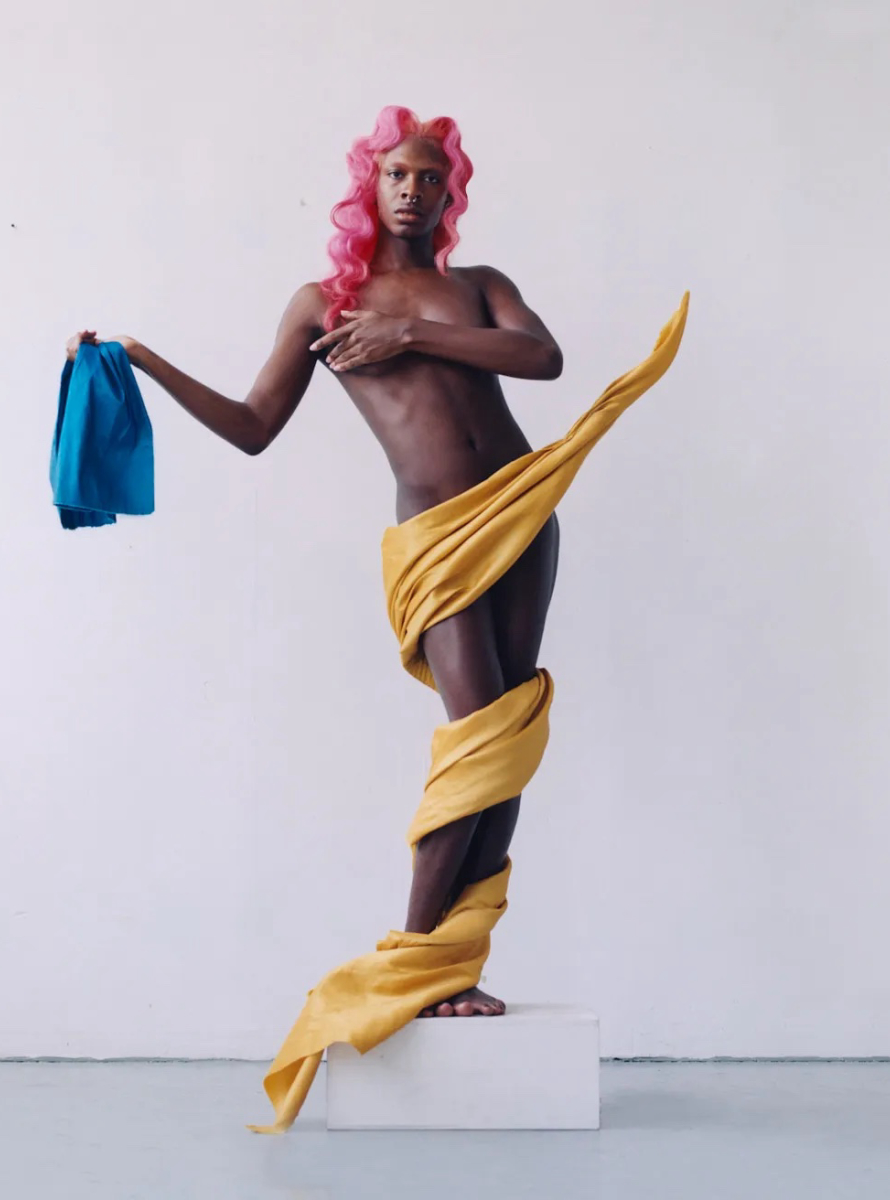 The inaugural exhibition, "Hues," is based on the simple premise of working with color but Traore says the concept runs much deeper than that. "People expect artists of color to portray their identity and their race in their work," she shares, "which is an unfair box, because of course their white counterparts don't have the same constraints." For Traore, it's important that the artists of color featured in her gallery have the freedom to work outside of any societal box.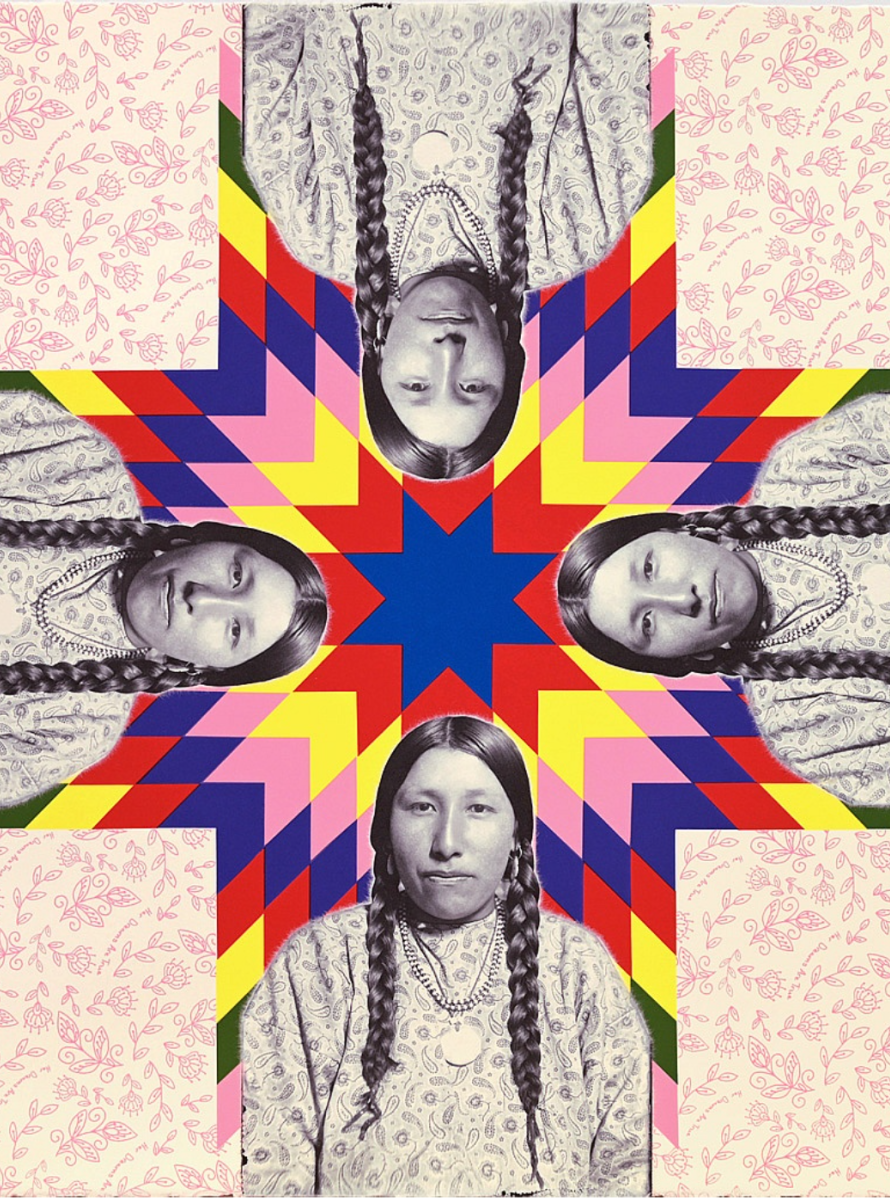 "I'm not saying that art that discusses race and identity is bad," she continues, "It's incredible; it should be celebrated and it should be the artist's choice." She hopes Hannah Traore Gallery artists feel both agentive in the content of their work and validated for their work at its core—rather than feeling that they check a diversity box. "I don't need to prove that I'm showing a Black artist, an Asian artist, an Indigenous artist. I'm sending a message to artists that I value them for their work." She goes on to say that, for example, Indigenous artist Wendy Red Star has usually exhibited at shows dedicated exclusively to Indigenous artists; and that one of Traore's goals is to make space for artists of color to be in conversation with those outside of their communities, in the same way white artists have always been.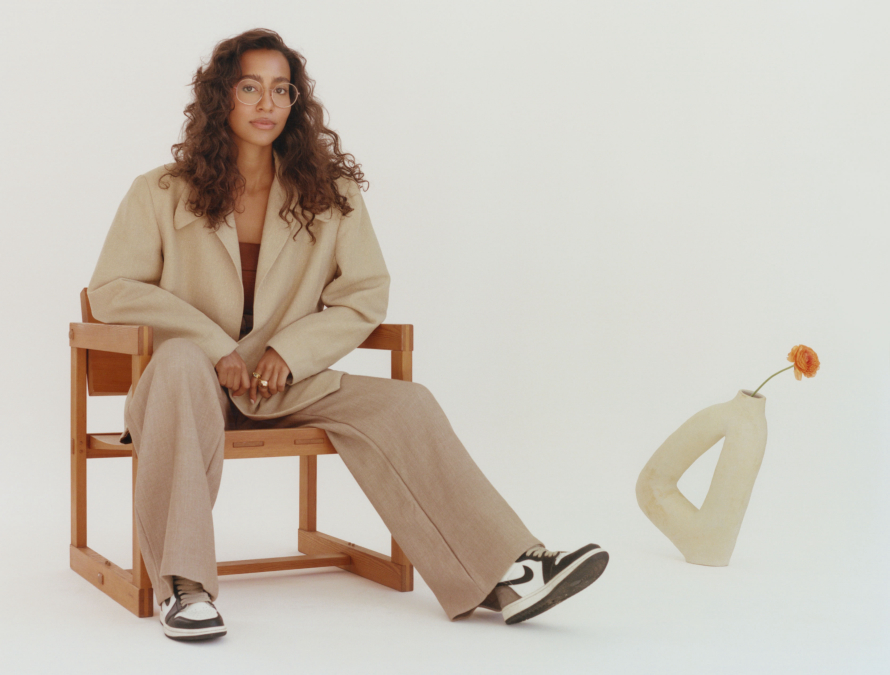 Traore's gallery also has an installation room that will double as a pop-up space for fashion collaborations, special programming and streaming video collages by local New York creatives separately from the gallery shows. For the opening this month, the space is completely designed and guest-curated by artist Hassan Hajjaj who has, according to Traore, figuratively uprooted his design store from Marrakech to Orchard Street under the name Mi Casa Su Casa.
Traore hopes her art gallery paves its own path: being both highly respected and breaking the normative constructions of what it should look like or how one should curate it. "Someone I worked for once told me I shouldn't open a gallery that focuses on people of color because it should be a gallery that focuses on good art," she reveals, "And I was like, 'Girl, I can have both.' I make up my own rules."