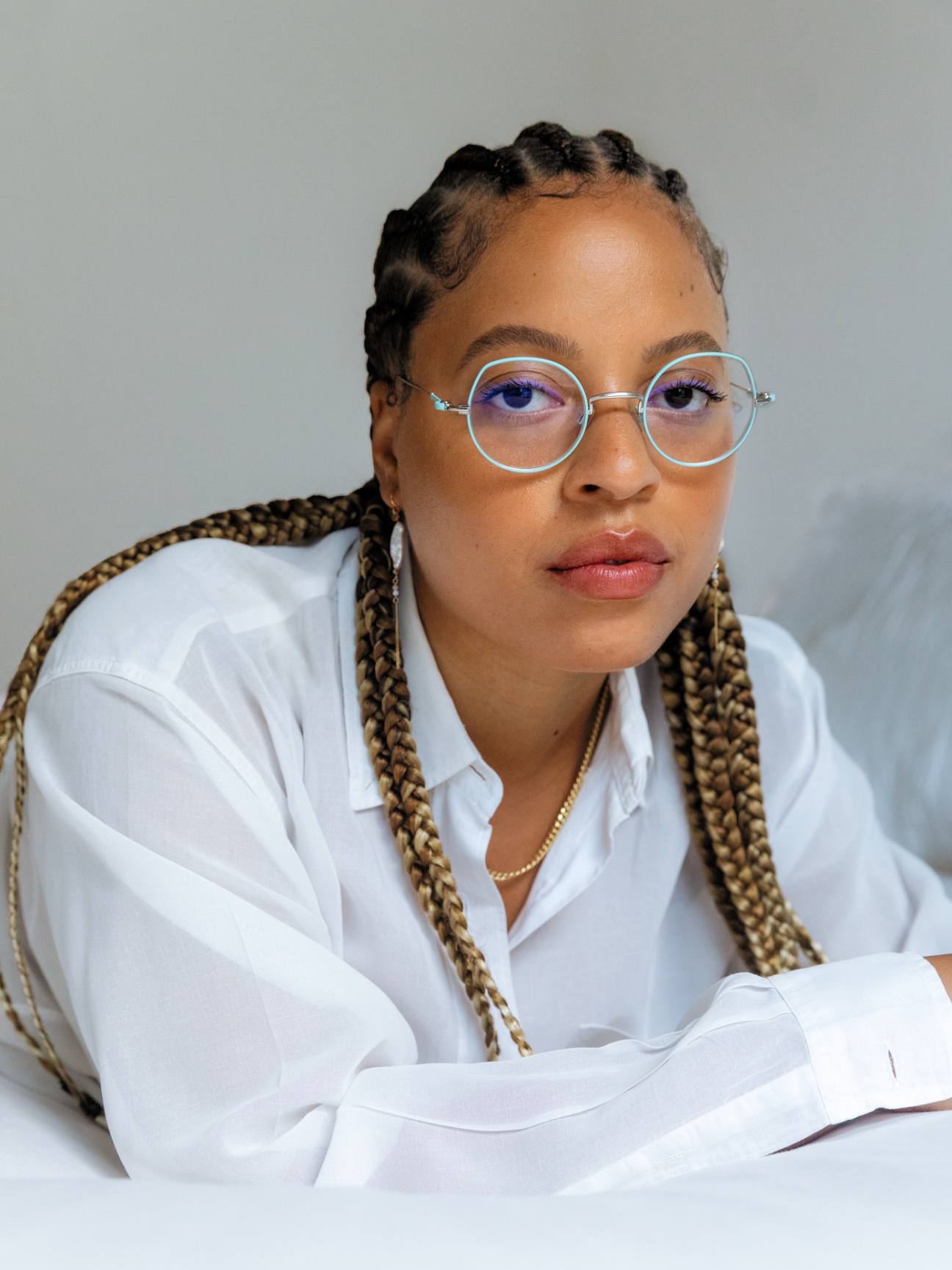 This is the Art of Living Well, a column from CULTURED that explores how tastemakers think about luxury: the luxuries that are free, the ones that cost way too much, and the little ones that punch above their weight.
Naima Green's work is all about intimacy. In both her fine art and editorial photography, the New York-based photographer captures moments of communion and connection. Green currently has work on view in the Museum of the City of New York's photography triennial, "New York Now: Home" (through Aug. 27) and will be an artist in residence at the Center for Photography at Woodstock this summer. Meanwhile, she is maintaining her ongoing digital project "Skin Contact," an archive of the way members of her community care for themselves and one another. The project compiles everything from grocery lists and playlists to sun-dappled images of kitchen countertops. An expert in simple pleasures, Green shared some of her favorites with CULTURED.
What product do you use every day that instantly improves your mood?
Ormedic balancing lip enhancement complex.
What is a splurge you reserve for special occasions?
An at-home hair and makeup glam team. My friend Emani of Chill Ma BK has been doing my hair for five or six years; there's nothing like the comfort and trust of knowing I will always be taken care of.
What's your favorite small luxury to give to someone else?
Experiences—meals, acupuncture, bathhouse visits, flowers for no reason.
What do you do when you need to feel grounded?
Light incense from cinnamon projects (2AM is my favorite) or copal from Mercado Sonora, and sit with my tarot cards.
What is something you'd love for someone to buy for you, but would never buy for yourself?
Something big: I'm obsessed with Charles Zana's Julie Sofa. Something small: Hermès Beauty recently gifted me their Plein Air H Trio, and I love it.
What's a generic that's just as good as the original?
As an allergy girl, generic prescriptions do the same thing as name brand.
What's your favorite smell?
Hinoki.
What's a luxurious ritual you inherited from someone in your life?
An abundant dinner party. My family always gathered around meals, and I love hosting. It's a ritual that Sable [Elyse Smith], my partner, has escalated—she brought decadent caviar into my life and changed my 17 years of vegetarianism.
What is your favorite luxury that costs less than $20?
Garlic + Thyme Oxymel by Marisa Hall of Augustine Herbals. Marisa is a gifted herbalist and yogi whose herbal medicines are nourishing and delicious.
What is the most luxurious thing in your life that's free?
A walk in the woods.