There are certain matters said to be sworn off of the dinner table—politics, religion and money—for ease of company. At a recent dinner party on the fringes of Dime's Square and New York's Chinatown, though, everything was up for grabs. While food, much like art, has the ability to connect, the two can also—and often do—transcend. Such was the case for the mixed bag of makers, thinkers, and the like that climbed up a Canal Street walk-up for the first-ever Rococinco, a culinary night quite literally inspired by creativity.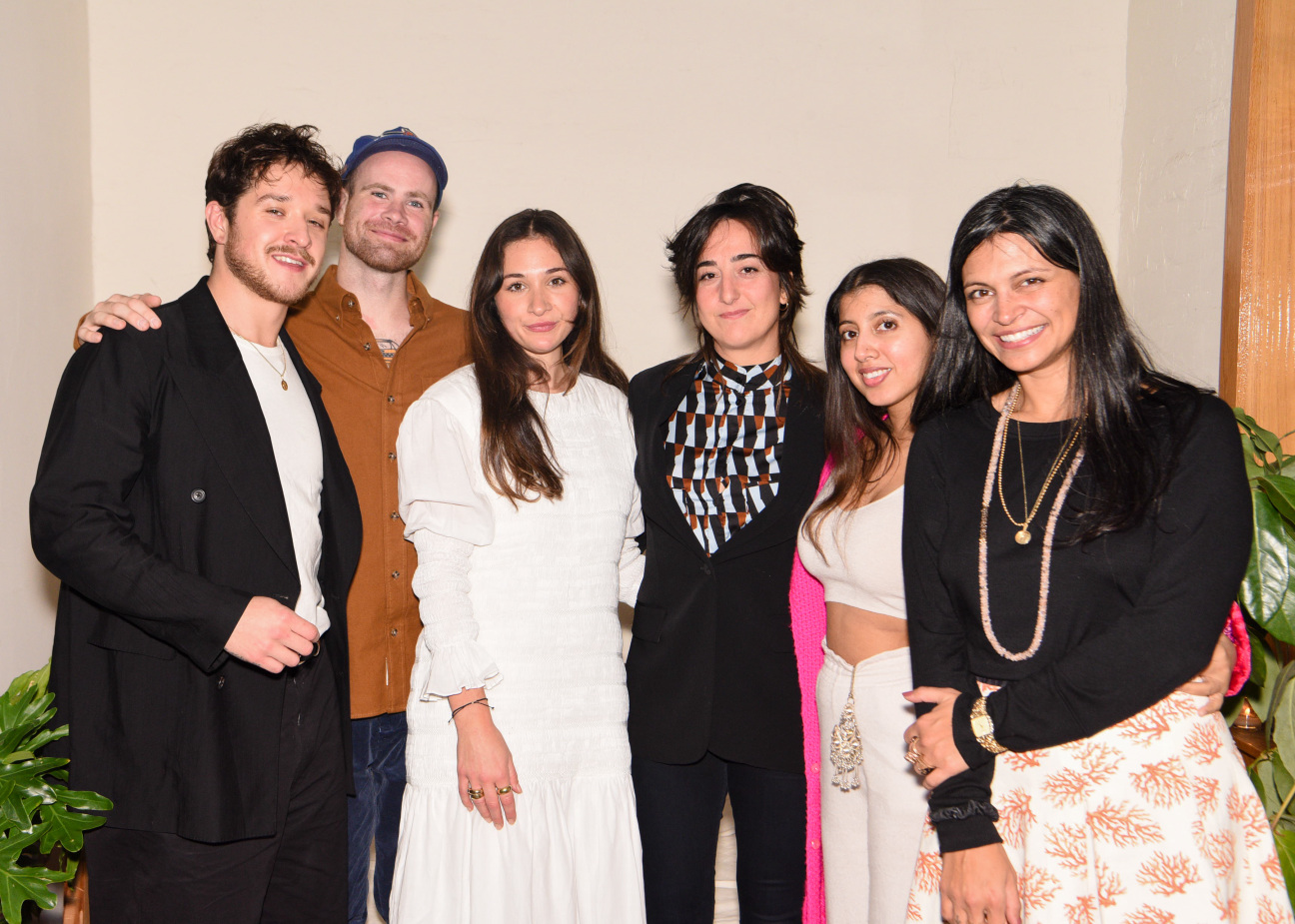 Established by art advisor Maria Vogel, the concept was quite simple, "I wanted to celebrate my friends," she shares, waving to the five artists that inspired the evening's five-course meal, Caleb Hahne Quintana, Cristina de Miguel, Hiba Schahbaz, Hunter Potter, and Melissa Joseph. "There are so many people that know them by their work, but I wanted to give the artists a chance to tell their stories."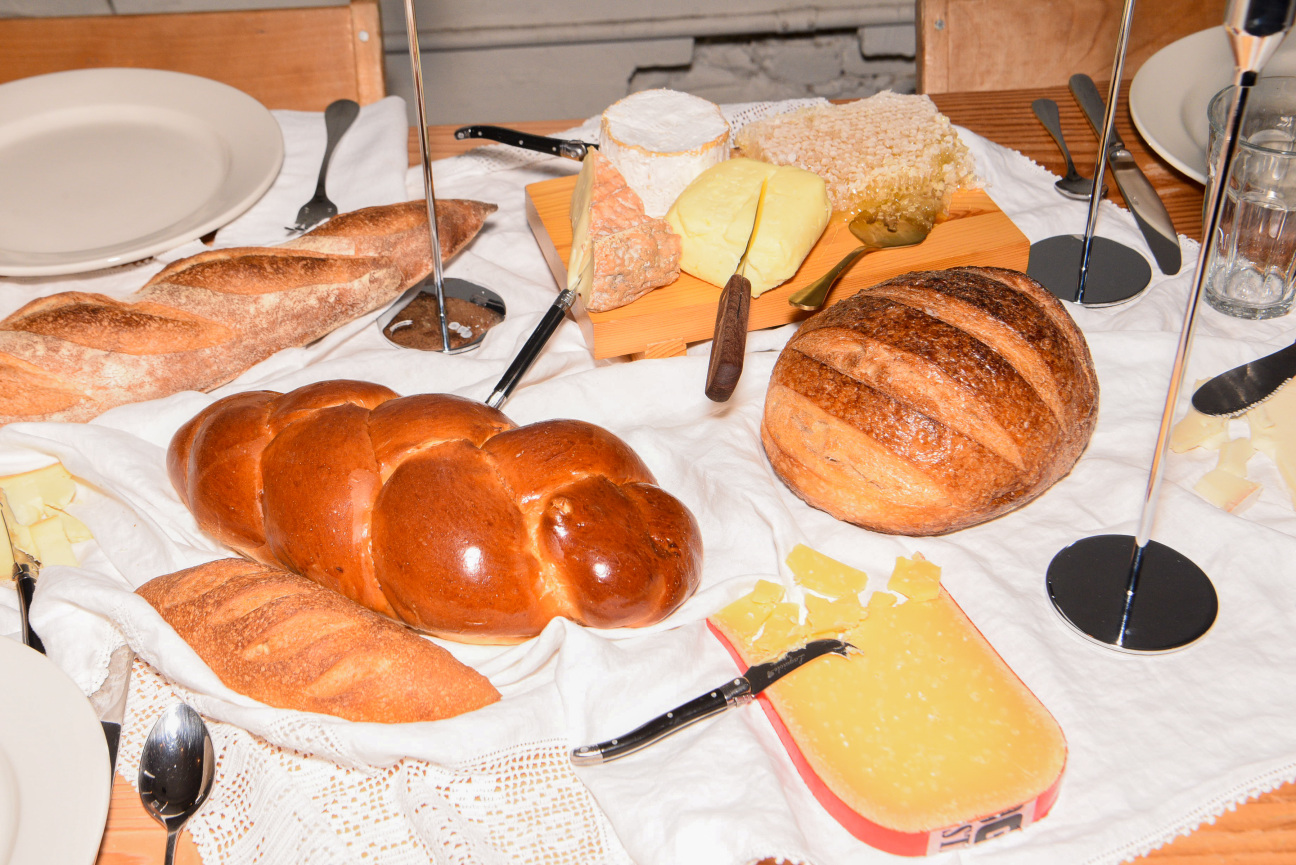 And tell them they did. As Spilt Milk Collective founder Zoë Johnston presented each course family-style, Vogel played curator and master of ceremonies for the night, interweaving personal anecdotes with curriculum vitaes about each creative of honor. The first of which was Potter, a Brooklyn-based painter and sculptor originally from Upstate, New York, whose playful wooden figures—of which he's currently assembling an army of for an upcoming show in Majorca—roused Johnston to create a harvest table of local baguettes and sourdoughs topped with raw cultured butter, a slew of cheeses, and honeycomb.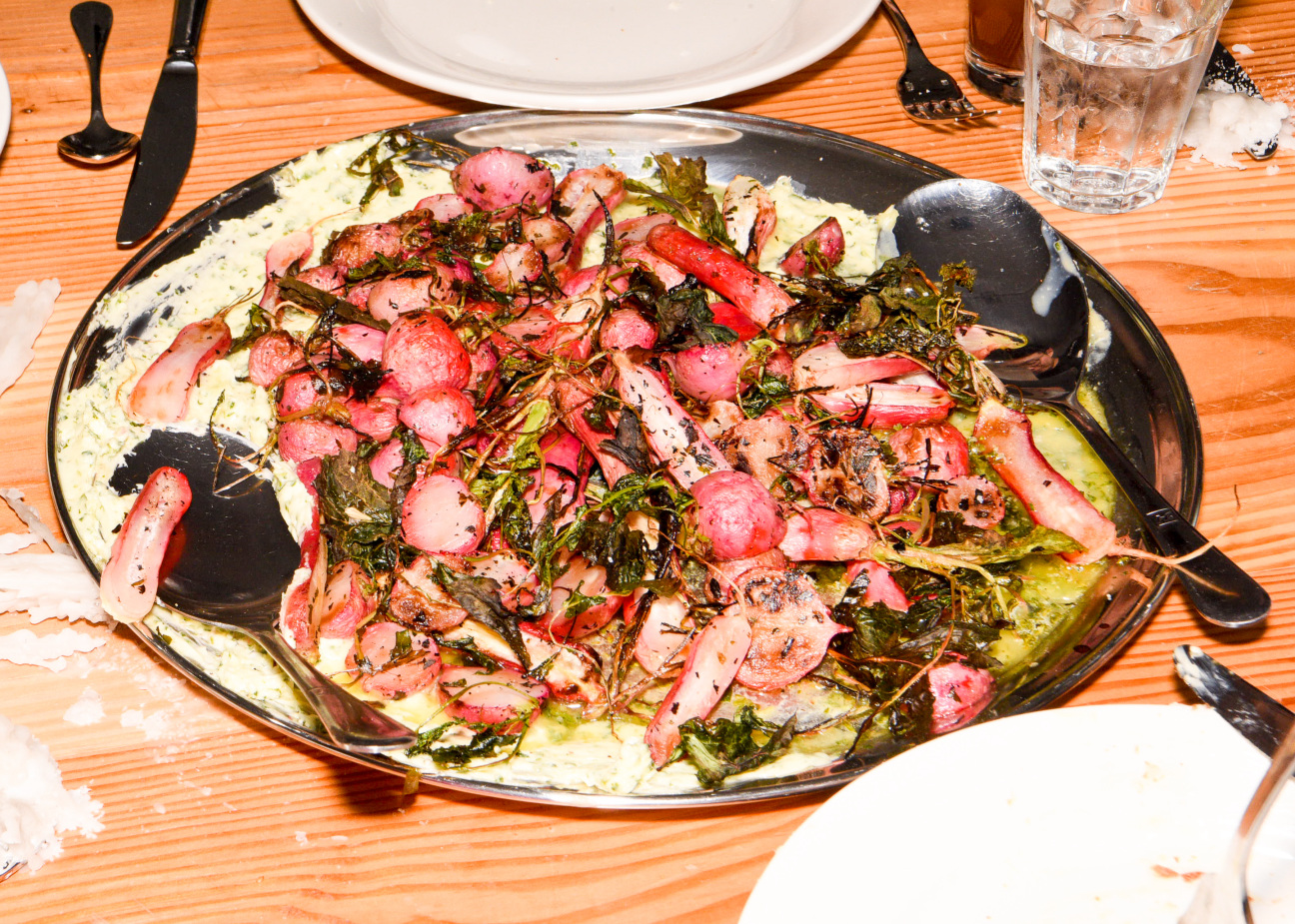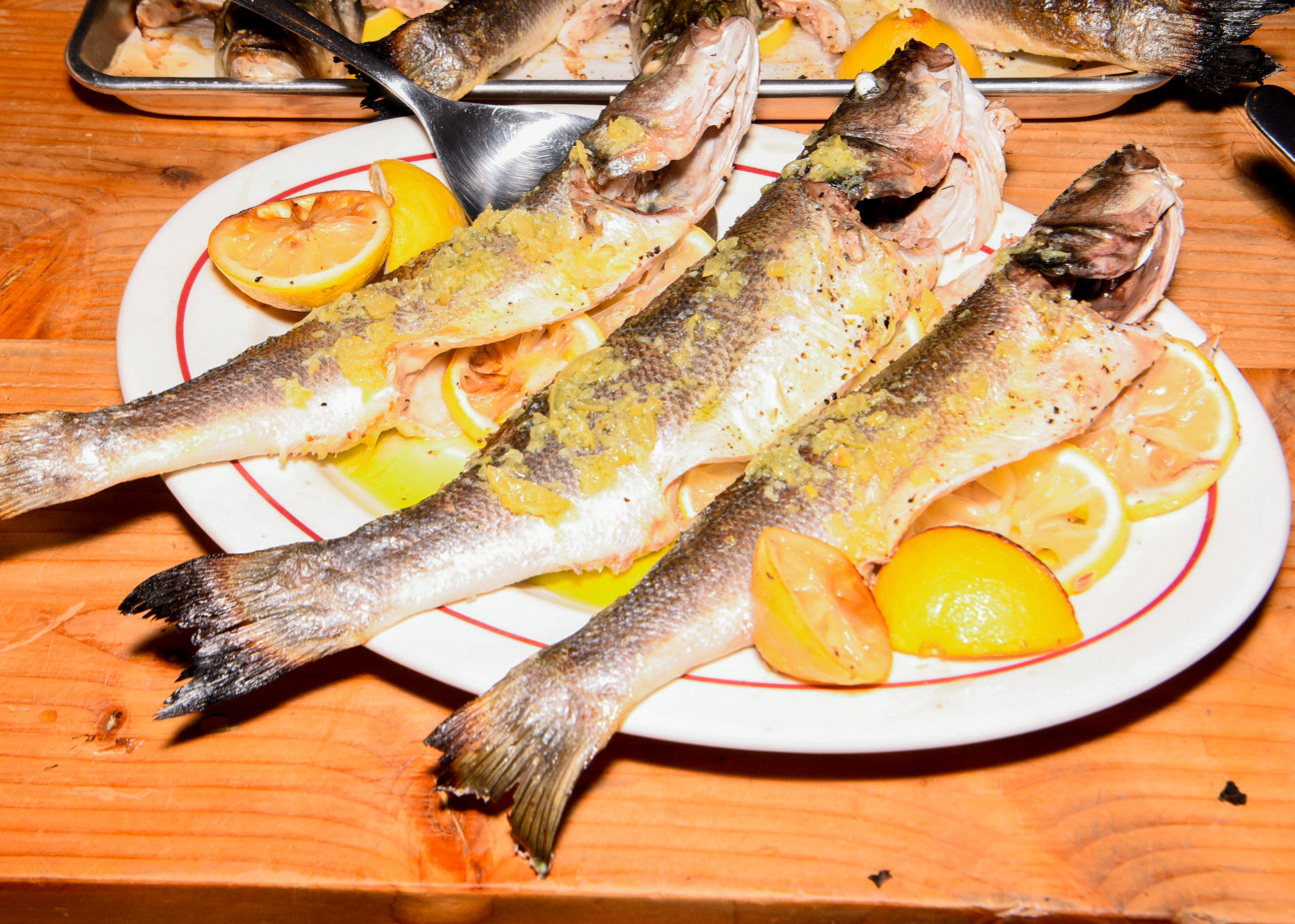 "For artists it is really necessary to have socializing moments like dinners, drinks, parties, etc., because they offer an opportunity to get out of the solitude of the studio, they balance the rigor of the daily creative practice," says de Miguel. The Spanish painter's expressive, historically-ripe work has a contemporary resonance and, at Rococinco, was seen in a beautifully golden endive salad with tangelo, Ligurian, and walnut sauce, meant to be eaten with guests's hands. Next came a watercolor display of roasted radishes over a saucy, herb butter and a hefty side of cacio e pepe-seasoned white beans, inspired by the artists Schahbaz and Joseph, respectively. The evening's pièce de résistance, whole fish roasted with preserved lemon dressing, was a surprise dedication to Vogel herself, says the chef.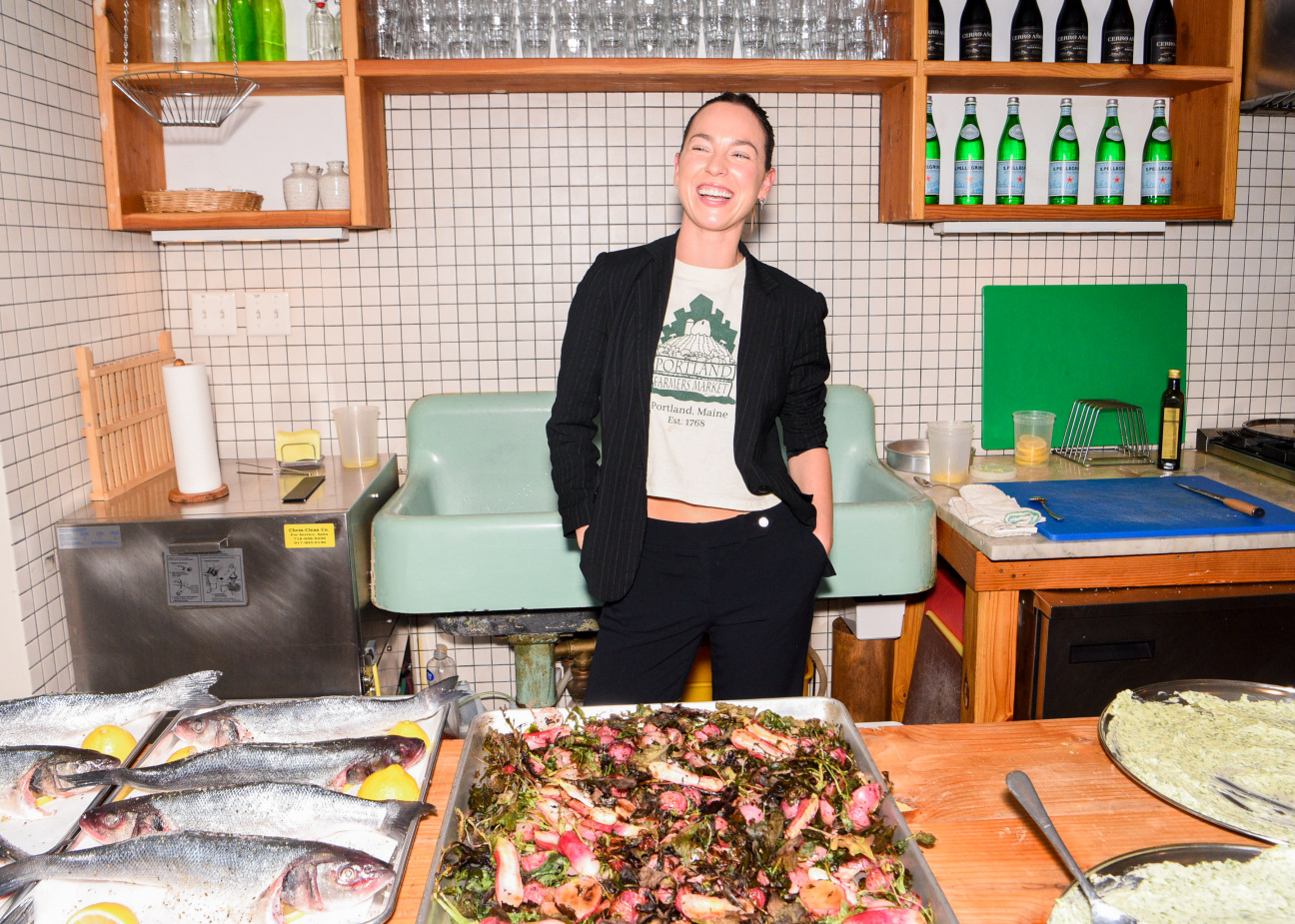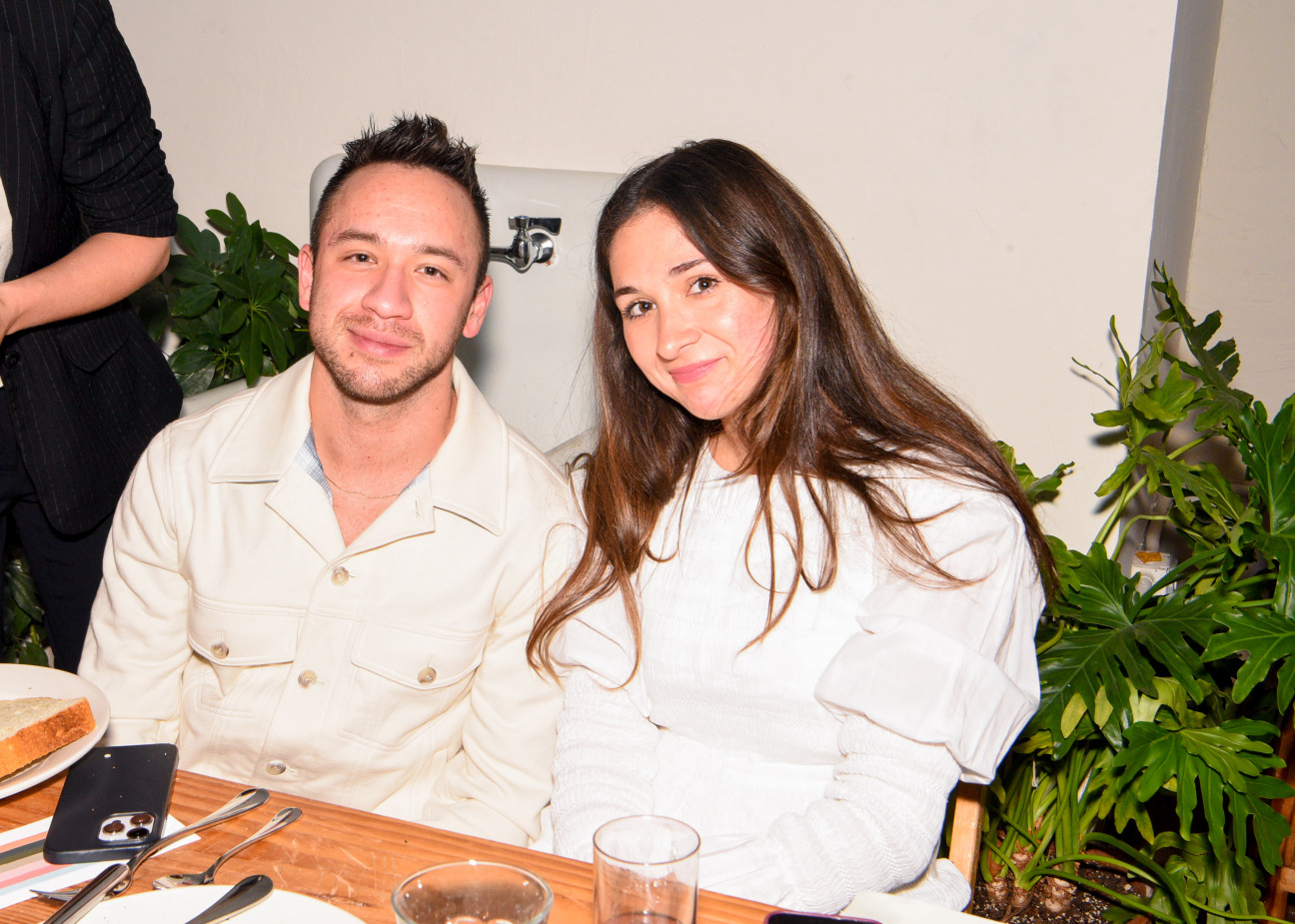 None of the artists, in fact, knew what their interpreted meals would turn out to be until being served. Some had to guess the connections while scanning their menus, like Hahne Quintana, whose style combines realism and abstraction. Ultimately, the portraitist felt right at home while enjoying Johnston's earl grey and butterfly pea powder poached pears with lemon confit and coconut yogurt. But for others, the correlation was clear. "I was immediately drawn to the colors," Schahbaz says of her crimson veggies. "The pink and red of the radishes reflected the color in my paintings."
Two years in the making, the first Rococinco went off better than expected, admits Vogel. With a non-alcoholic Rasāsvāda cocktail in her hand and a gluten-free bagel in another, she represents a new kind of host. As for her next Sunday serving? Well, we'll just have to wait to see.