Welcome to This Week in Culture, a weekly agenda of show openings and events in major cities across the globe. From galleries to institutions and one-of-a-kind happenings, our ongoing survey highlights the best of contemporary culture, for those willing to make the journey.
"Angel" by Elizabeth Peyton
David Zwirner London
David Zwirner is presenting a solo exhibition of works by Elizabeth Peyton at the gallery's London outpost. The artist is best known for her intimate portraits of celebrities and personal friends. The exhibition's title, "Angel," was inspired by the Ancient Greek term angelos, a messenger or protector. Here, Peyton turns her subjects into something akin to these mythical beings, bathing them in light and rendering them with a delicate touch. "Angel" will be on view from June 7 to July 28, 2023 at David Zwirner in London.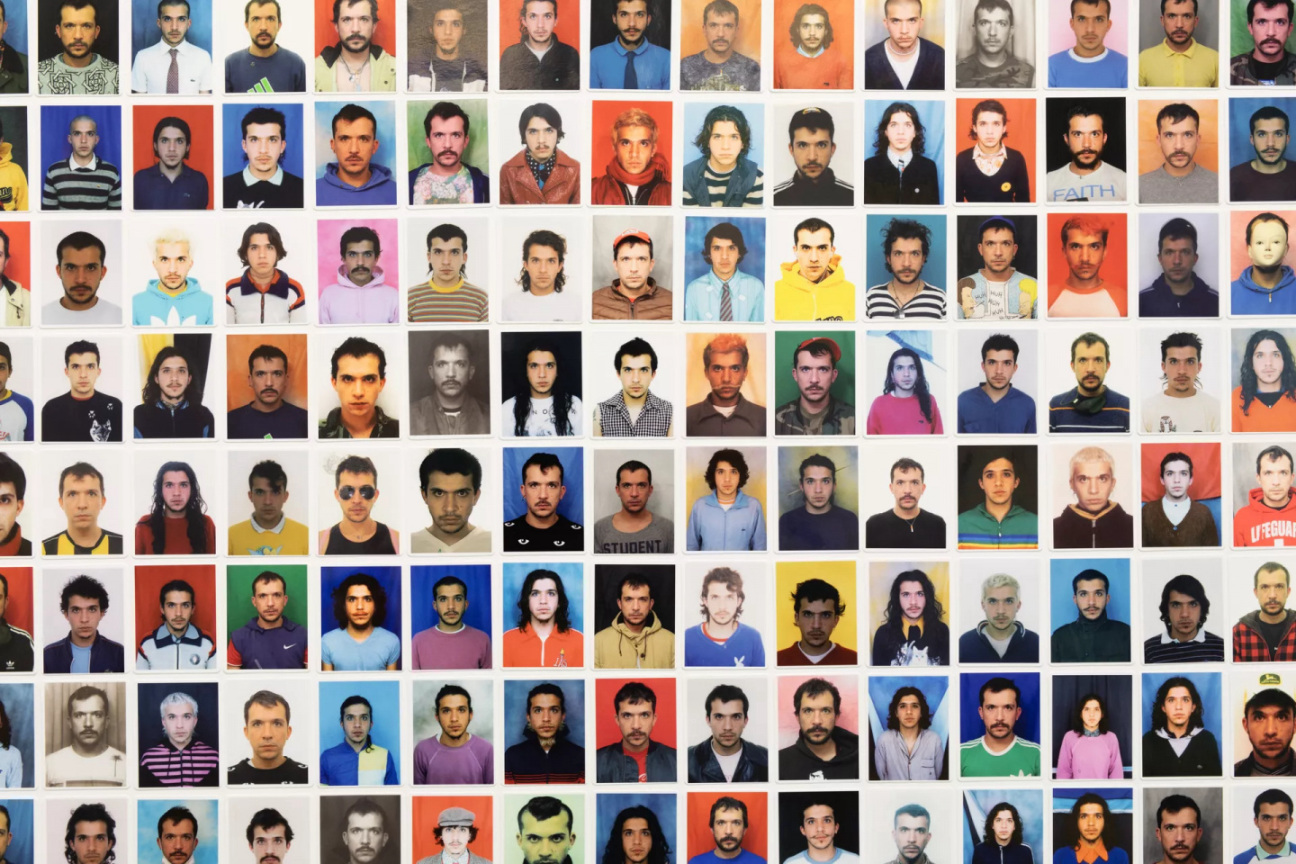 "Identidad Perdida" by Juan Pablo Echeverri
James Fuentes New York
James Fuentes is presenting Juan Pablo Echeverri's "Identidad Perdida," a solo exhibition in two parts that displays the Colombian artist's prolific body of work, often read as a continuous self-portrait that began in adolescence. The exhibit's title translates to "lost identity," a nod to the late artist's challenge of the flattened and stereotypical Latinx identity markers. The show includes more than 400 images that serve to showcase this photographic provocation. "Identidad Perdida" will be on view from June 7 to July 28, 2023 at James Fuentes in New York.
"Worldbuilding" curated by Hans Ulrich Obrist
Centre Pompidou-Metz France
More than a third of the world's population played video games in 2022. According to Serpentine Galleries Artistic Director Hans Ulrich Obrist, video games are the "biggest mass phenomenon of our time." A number of artists featured in the exhibit have been exploring the medium since the '80s, with some even creating games of their own. As artists become more comfortable with technology, the scope of possibility widens, and that is what Obrist explores here: the way in which popular culture is reflected within, or becomes the basis for, the arts. "Worldbuilding" will be on display from June 10, 2023 to January 15, 2024 at the Centre Pompidou-Metz.
"Misunderstandings" curated by Erik Verhagen
Peter Freeman, Inc. New York
Art critic and curator Erik Verhagen is organizing a group exhibition that explores the paradoxical nature of photography, the elements that link the practice to reality, and the medium's constant evolution. It features the works of Dove Allouche, Mel Bochner, Mohamed Bourouissa, Jean-Baptiste-Camille Corot, Tacita Dean, Jan Dibbets, Seth Price, and Thomas Ruff. All these different styles brought together emphasize the malleable and occasionally perplexing nature of the form. "Misunderstandings" will be on view from June 8 to July 29, 2023 at Peter Freeman, Inc. in New York.
"I See You" by Rineke Dijkstra
Maison Européenne de la Photographie Paris
Art often helps its viewers to think more deeply about the way people interact—for Rineke Dijkstra, that art specifically focuses on the way humans present themselves to others and make portraits of themselves. In Dijkstra's latest exhibition at Maison Européenne de la Photographie, the artist's video work dives into the construction of young people's identities in relation to their peers. Through works that explore the lives of schoolchildren and young dancers, Dijkstra pushes her audience to think about their own performance of personhood. "I See You" will be on view at Maison Européenne de la Photographie from June 7 to October 1, 2023 in Paris.
"Purple Prose"
Marianne Boesky Gallery New York
Writers hope not to hear that their work uses "purple prose," or language that is too long-winded and flowery. For the collective of artists presenting "Purple Prose: Queer Illiteralism & A Flowering Cacophony," maximalist style is not pejorative, but rather something to be reclaimed and celebrated. The group focuses on the making of queer identities by using this purple prose-esque style, and embracing a grander version of oneself. Audiences should expect to encounter sensory overload. "Purple Prose" will be on view from June 7 to July 28, 2023 at Marianne Boesky Gallery in New York.
"Craig's closet" by Jim Hodges
New York City AIDS Memorial Park
Recognized for his beautiful transpositions of the intimate world into art, Jim Hodges is set to debut his new sculpture, Craig's closet, this week. The granite and bronze sculpture, which is a rendering of a literal closet, asks viewers to think about items they keep sacred. The piece brings the personal into the public, confronting viewers with the boundaries between both. The sculpture will be on display for one year, continuing the New York City AIDS Memorial's public art program. "Craig's closet" will be unveiled on June 9, 2023 at 6 p.m. with a performance by Peter Witrak and Jamie Reynolds at the New York City AIDS Memorial Park.
Bergdorf Goodman Window Display by Todd Merrill Studio
Bergdorf Goodman New York
Todd Merrill Studio's bubbly, colorful aesthetic will be taking over a window display of Bergdorf Goodman's flagship store on 5th Avenue, a continuation of the gallery's ongoing design exhibition taking over the store's 7th floor Loft space. For those who count down the days until Bergdorf's switches up its well-loved window designs, a new display is on the horizon. The Todd Merill Studio windows will be on view from June 14 through early July at Bergdorf Goodman in New York.