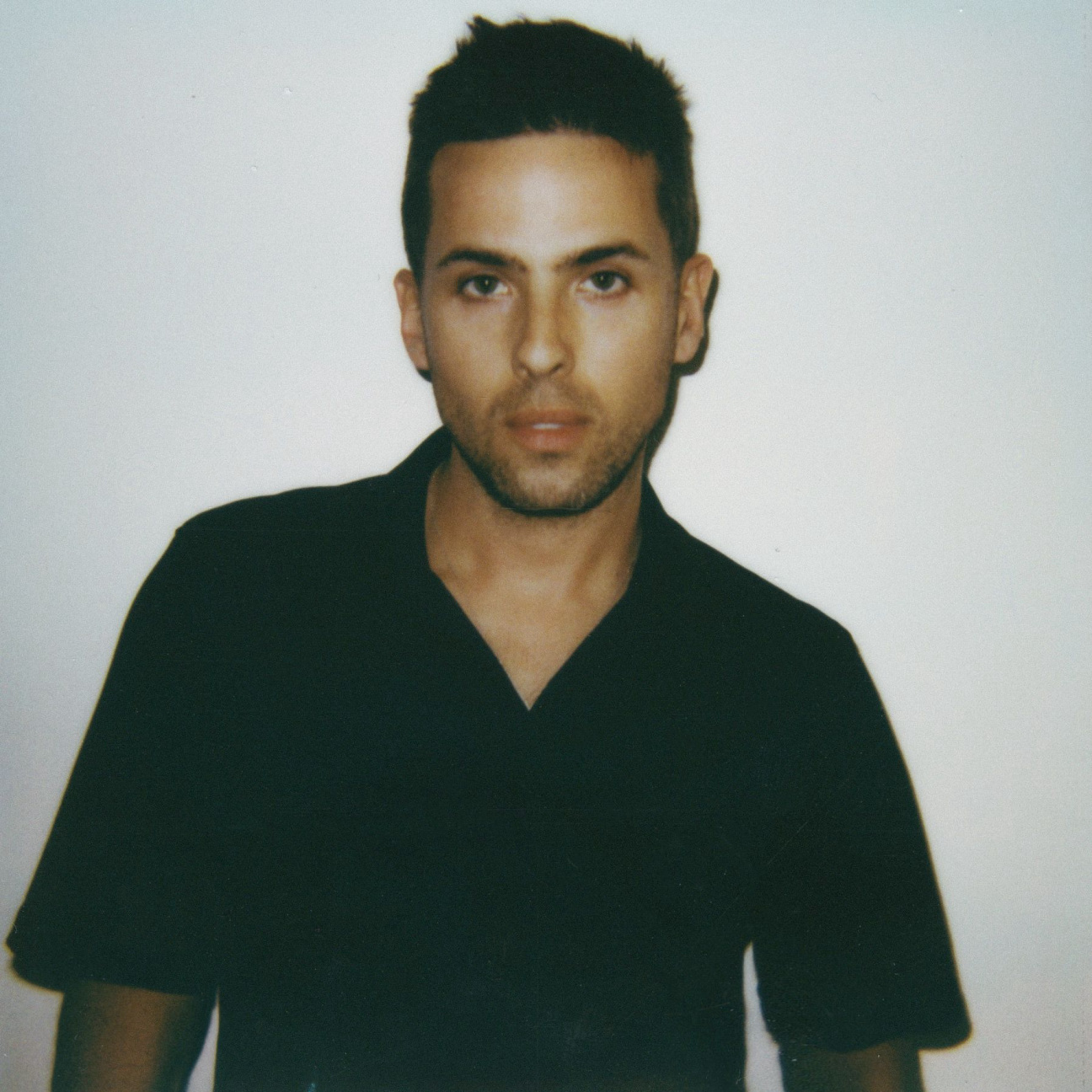 Thistle Brown's first job in New York was assisting a Greenwich Village optometrist. The New Zealand-born stylist and photographer would sit in the back and cut frames, add prescriptions to lenses, and dye them different colors. The gig taught Brown the value of a good fit. "It's the same thing with making shoes," he says. "You don't want to make shoes that don't fit well. There's no point in making a wasteful product." Cut to the present, and Brown is putting his stamp on the eyewear he tinkered with years ago. Last week, the stylist launched Thistles, his eponymous sunglasses brand. The first style, the AL, is a confidently contemporary riff on a classic frame. And it fits most faces perfectly—a rarity in the era of the gas-station look. To mark the birth of Thistles, Brown called up CULTURED to chat about eyewear as a supporting act, wearing sunglasses inside, and staying away from the seriousness of design culture.
CULTURED: How does it feel to have Thistles out in the world and witness people starting to wear them?
Thistle Brown: I think it comes down to that initial exchange of you releasing what you want into the ether, and whoever responds to it in a visual or physical way, it's really up to them to carry it on. That's what's quite interesting about making an object rather than an image; it extends itself further, because it lives in the world in a tactile way. I guess that's why I decided on eyewear and sunglasses being the first thing to make for myself with my name on it. I'm fascinated by the idea of the object and how it can travel.
CULTURED: Right. If you lose a pair of sunglasses or an umbrella, it can be picked up and used by someone else.
Brown: It's funny you say umbrella, because we were talking about how there's only certain objects in a sartorial way that can be lost and found. You can't really lose a dress. You wear the dress, you take it home, you have a shirt, you take it home, and [there's a] pretense that it's safe. Whereas, when you're putting your keys down, or sunglasses or umbrella, those things can end up having legs of their own.
I like that sunglasses especially can retain a certain type of memory to them because, whether you're buying vintage sunglasses or finding a pair on the street, that footprint of where you discovered them and who's had them before, that energy can remain in an object. Someone asked me, "Why did you make this product?" I said, "Well, I wanted to make a product that could be lost and found." I like that there's like a limitation to what those objects could be.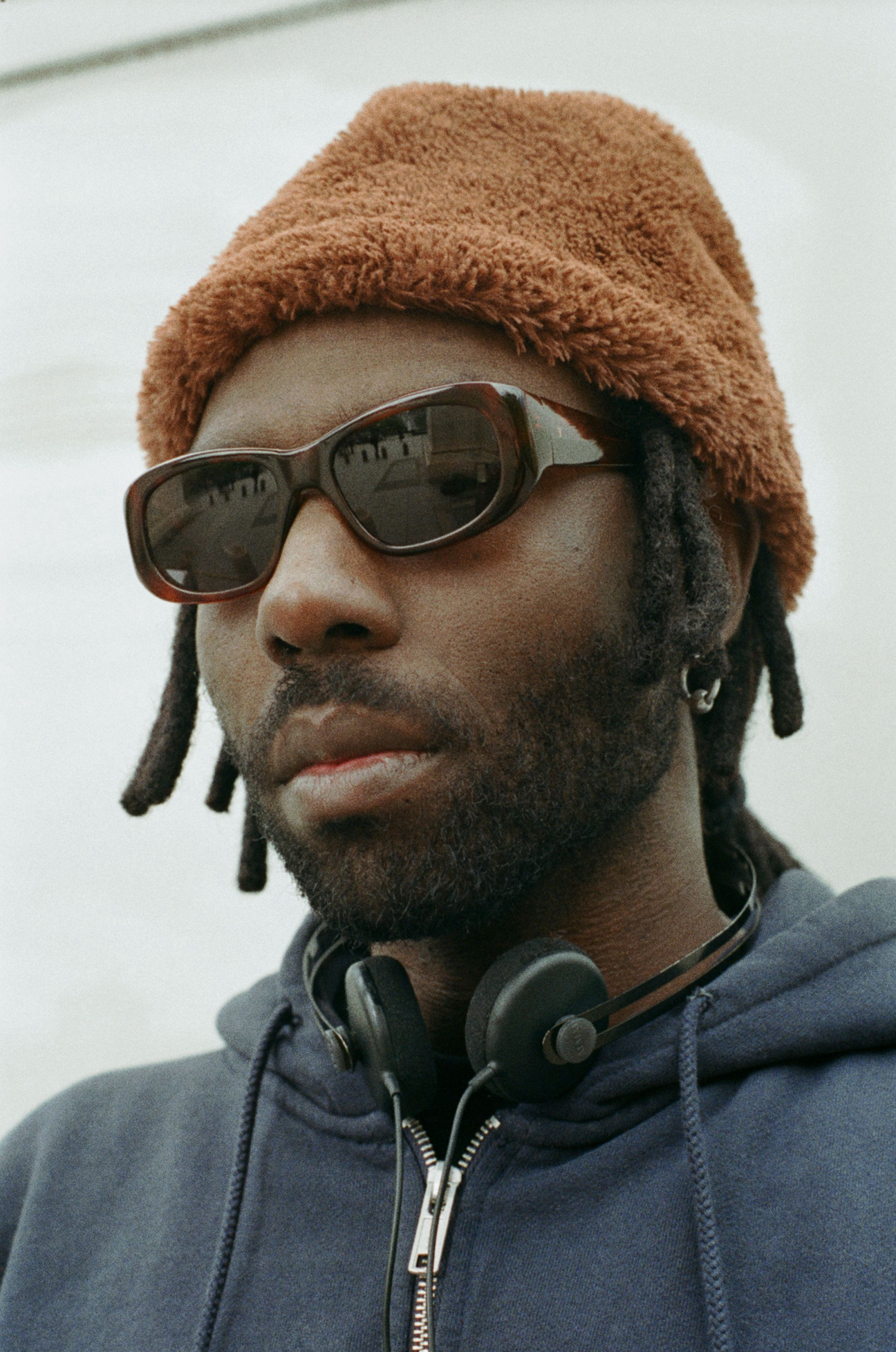 CULTURED: How did Thistles take shape?
Brown: I was at my friend's birthday in Los Angeles two years ago. We had a mutual friend that was sitting next to me. And he was like, "What would you want to do if you weren't doing what you already are?" The first thing that came to my mind was, "I want to make eyewear." He was like, "Oh, that's so funny. I develop eyewear." And we started talking. I didn't really know where to start. That's why it's taken so long. It's not like you can just call someone and say, "I want to make some eyewear."
CULTURED: How did you arrive at the first style that you released, the AL?
Brown: I wanted to make sure that if someone was to wear them, it would cover their eyebrows. A lot of sunglasses hit below the brow bone, and that suits very few people. I wanted the option to fully cover yourself. But there's a way of wearing them, lower on the nose, where you can see the eyebrows. Looking at it as a 3-D object on a 3-D thing, which is a face, is fascinating to me, like where the hinge placement is. Gas station [sunglasses] set further back, so there's more of an ergonomic shape to the front. We borrowed that to add to more of a flat, '60s silhouette.
When someone wears it in a certain way with their style, it takes a different route to what we even expected. It's like that with shoes. When I first worked with Maryam [Nassir Zadeh], she'd made this particular type of shoe that had a lot of success. It didn't intend to overshadow what someone was wearing. It was an anchor to the outfit. Bags and sunglasses can do that too.
CULTURED: Sunglasses have this duality where they act both as a protection—from the sun, the paparazzi, eye contact—and a way to stand out. Wearing them, you are in a way less and more visible. How does Thistles play with that?
Brown: The real conversation is the duality between function and attitude. Sunglasses do have a function that is about saving your eyes from getting ruined by the sun. And the aesthetic purpose of why someone wears sunglasses to amplify one's ego or confidence is fascinating. Wearing sunglasses inside is hilarious. I used to wear sunglasses in middle school because I had really bad skin. In my head, everyone looked better with sunglasses because everything felt darker. It kind of tricked me to feel better. I was like 14 years old in a small town in New Zealand. People were like, "What are you doing?"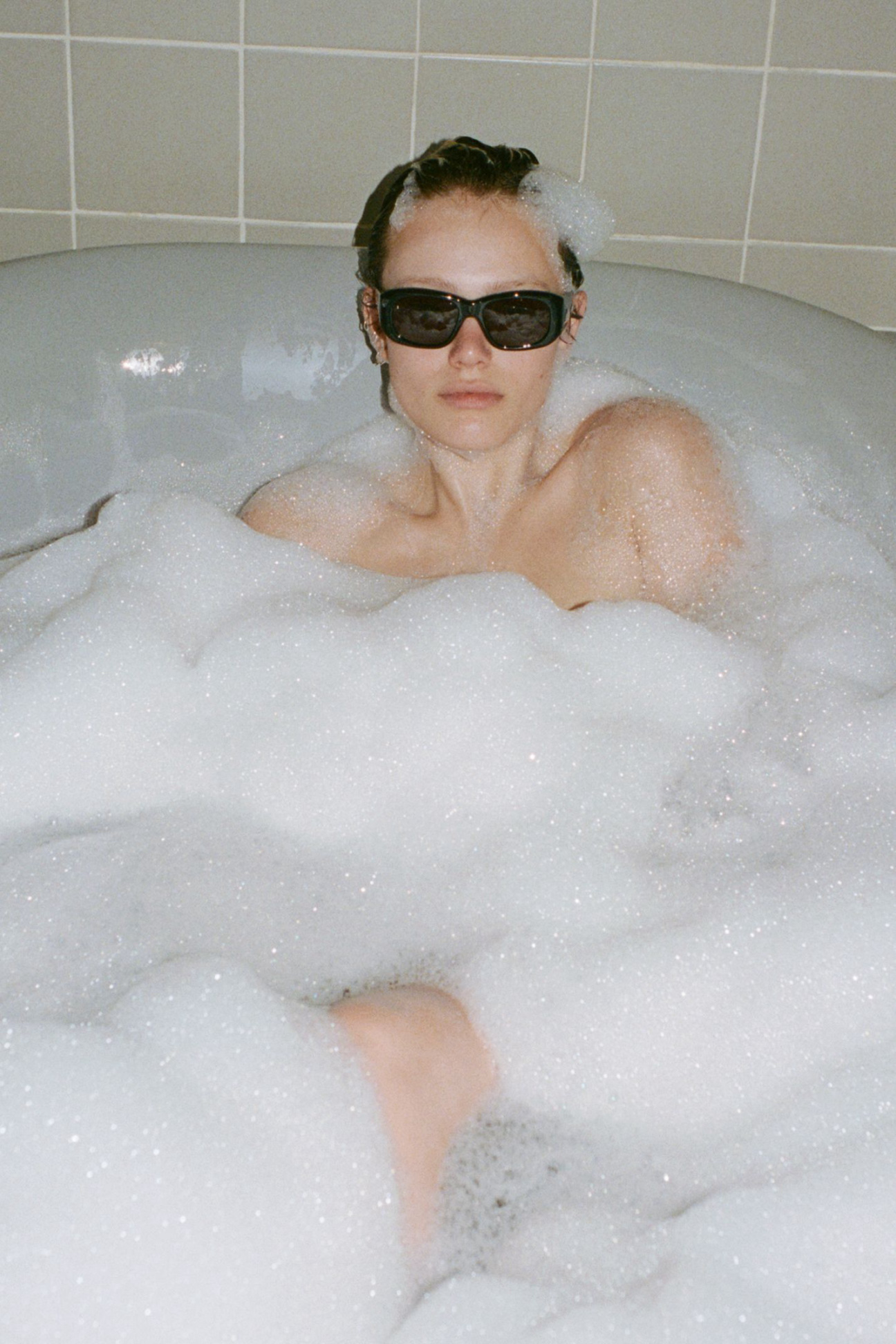 CULTURED: How would you describe the ethos behind Thistles?
Brown: Familiar, aspirational, and fun. I don't want to have something that feels too unattainable or serious. There's such a seriousness within design culture, where we're almost trying too hard to make it look cool. The things that I've always really responded to, whether that's people or clothes, are things that feel at ease and have an integrity to them. They're not forcing themselves to be anything else but themselves.
CULTURED: What can we expect from Thistles next?
Brown: We have another style coming very soon that we will be shooting in the next month. Something a little more fresh than what you've already seen, more involved in the city. Who knows, maybe something outside of eyewear could also happen soon. I want to be a little more focused to begin with to establish trust between me and the consumer, so that they come to us knowing we're able to provide a product that's worthy to be worn.