Frieze New York is held in the heart of the city that never sleeps. Artists, gallerists, art lovers, the cultural who's who, and party regulars alike descend on the metropolis for a week's worth of art showings—and the nightlife that follows. After perusing the 60-plus gallery booths set up at The Shed in Hudson Yards, revelers make their way across Manhattan and into surrounding burroughs, catching yellow cabs and slinking into packed subway cars, for post-opening cocktails, elegant galas, and even a costume ball or two. Below, take a glimpse at Frieze New York's after-hours happenings.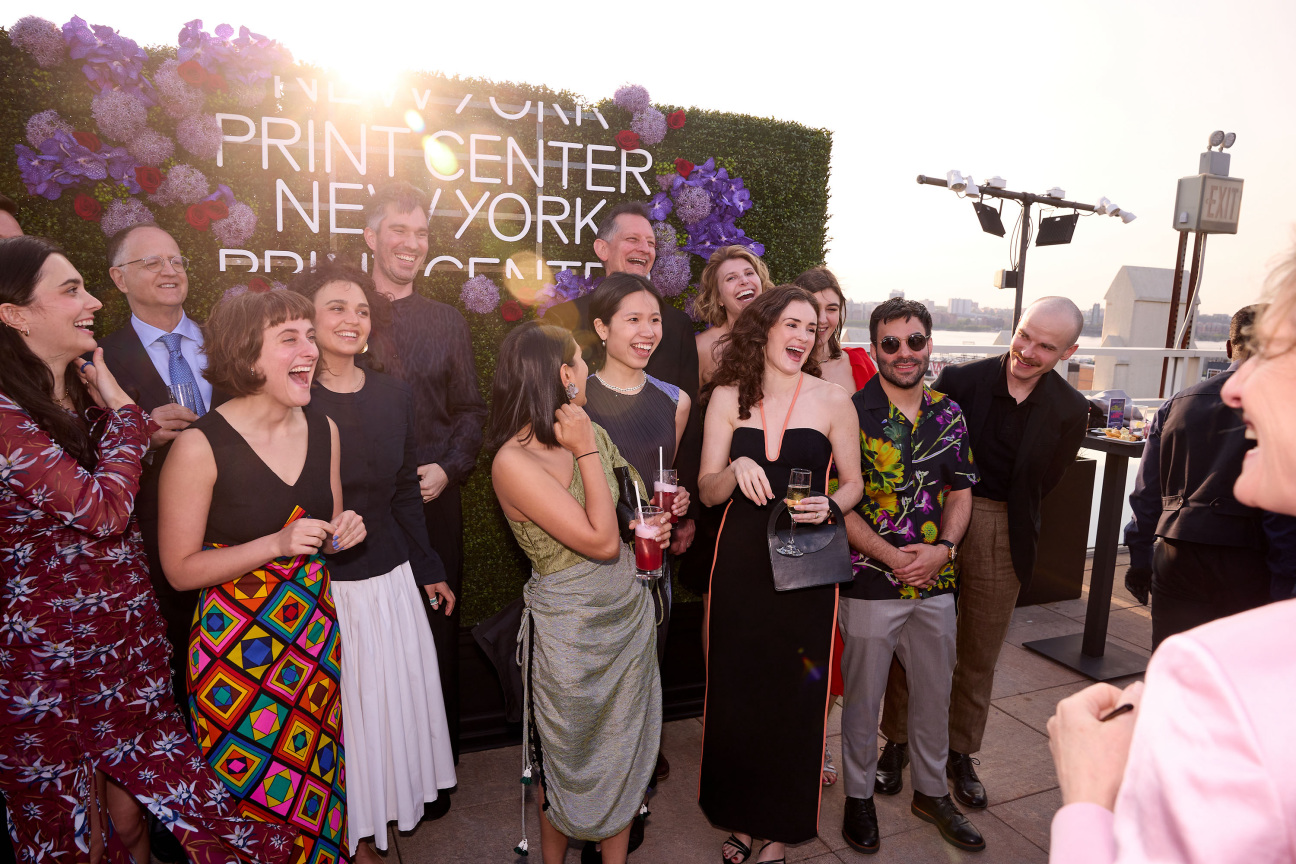 Print Center Spring Benefit
On Monday, May 15, the Print Center hosted its annual Spring Benefit at Tribeca Rooftop. The event, which celebrated creative collaboration, was emceed by mutidsciplinary artist Nafis White, and honored conceptual artist Mel Bochner, former National Gallery of Art curator Ruth Fine, and Allan Edmunds, the founder of Brandywine Workshop and Archives. The gala was accompanied by a benefit auction, running through May 30, that features artists including Bochner, Cecily Brown, CULTURED Young Artist alum Anthony Cudahy, David Hammons, and Richard Serra.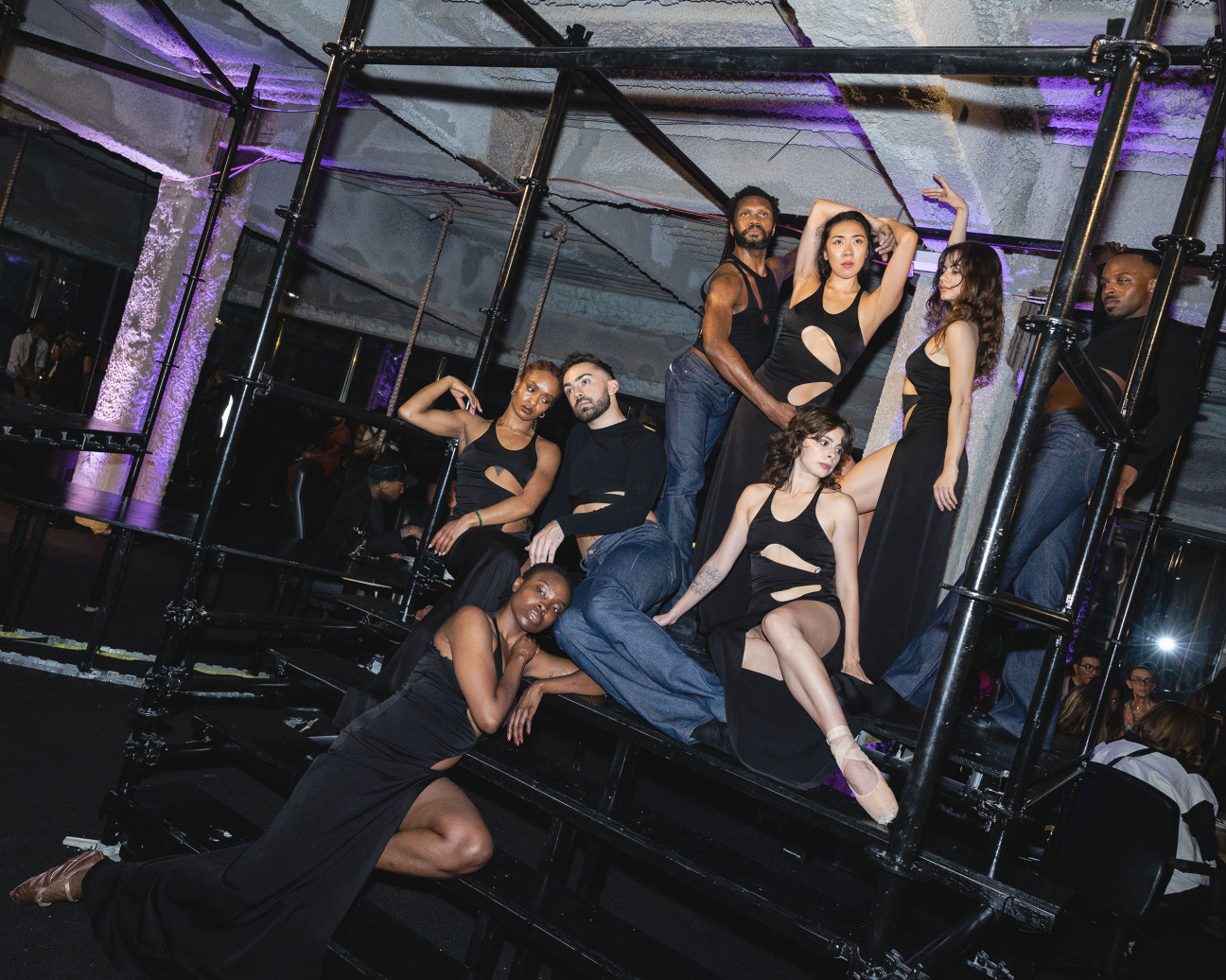 Water Street Projects's "EXCHANGE"
The opening of Water Street Projects, a new post-disciplinary contemporary arts space in Lower Manhattan, took place on Monday, May 15. Curated by Emmy-nominated producer and writer Zoe Lukov, the event displayed newly commissioned works and large-scale installations by artists Radcliffe Bailey, Tosh Basco, Brendan Fernandes, Isabel Lewis, Tuan Andrew Nguyen, Raúl de Nieves, Emeka Ogboh, and Ebony Patterson, with performances from Basco, Fernandes, and Lewis on opening night. The exhibition will remain on display with free admission through June 11, 2023.
Ruinart's Pop-Up Exhibition
The House of Ruinart hosted a champagne-fueled evening at Maison 1729 on Tuesday to preview the opening of the brand's pop-up exhibition. Located just steps from the High Line, this year's event features French artist Eva Jospin's series "Promenade(s)," which builds on her work depicting forestry and mineral landscapes to capture the champagne house's history. Tuesday marked the artist's first exhibition in the States and paid tribute to the intersection of art and sustainability. The pop-up is set to open on Friday, May 19 and will run until Friday, June 9.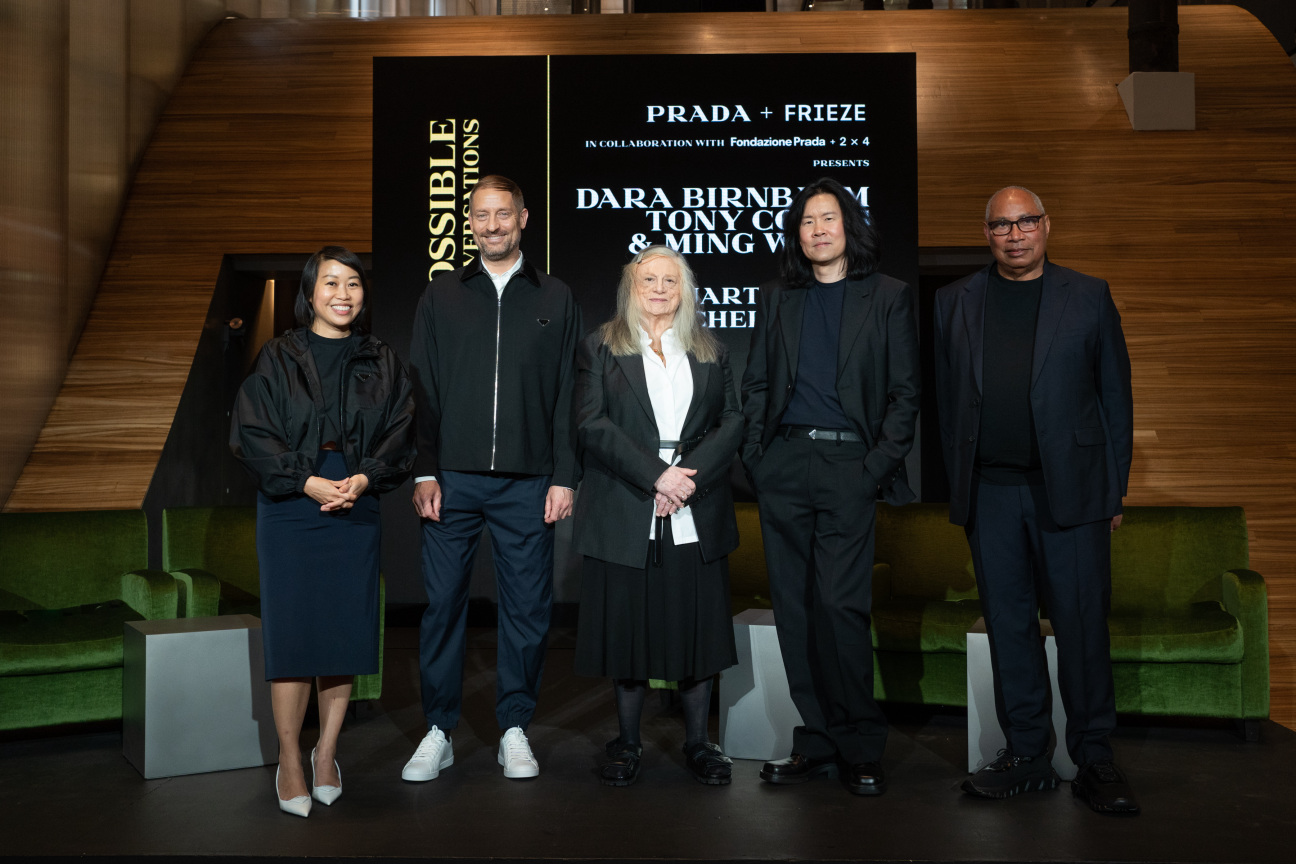 Prada's Possible Conversations
Guests gathered last night at Prada's 575 Broadway store to join artists Dara Birnbaum, Tony Cokes, and Ming Wong in the brand's fourth installment of their Possible Conversations series—exploring the intersection of video, art, and social change. The conversation was moderated by Stuart Comer, the Lonti Ebers chief curator of media and performance at MoMA, and Michelle Kuo, the Marlene Hess curator of painting and sculpture at MoMA. Attendees mingled with 77-year-old American video and installation artist, Dara Birnbaum, who made a name for herself in the late 1970s with her interrogation of gendered biases and televised consumption within the American household.
LOEWE FOUNDATION Craft Prize Event
The LOEWE FOUNDATION hosted the sixth edition of its annual Craft Prize awards event Tuesday evening to honor 30 finalists selected for their meditative, time-intensive methods and thoughtful manipulation of materials. This year's Craft Prize was awarded to Eriko Inazaki for the piece Metanoia, 2019. The playful and revolutionary collection was displayed in Isamu Noguchi's historic studio at the Noguchi Museum located in Long Island City, last night, and will remain open to the public until June 18. First conceived by creative director Jonathan Anderson, the Craft Prize award received over 2,700 submissions from 117 different countries and regions, this year, which were sifted through by a panel of experts. The exhibition features a diverse range of mediums including ceramics, woodwork, textiles, furniture, paper, among many more. The Foundation's ceremony brilliantly spoke to the importance of innovative craft and was a tribute to the LOEWE's roots.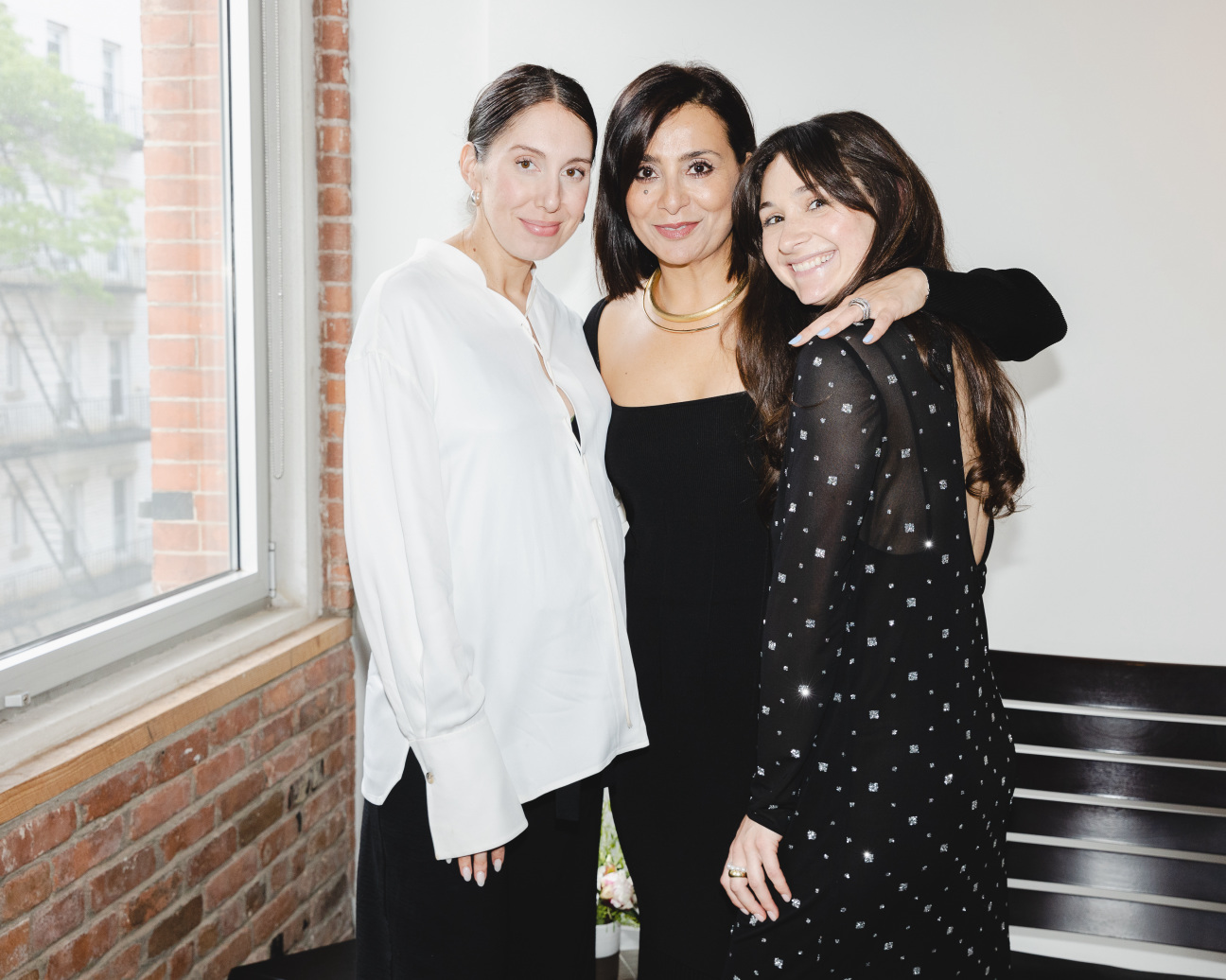 Rococinco and Leatherology Dinner Party
Tuesday evening Maria Vogel and Leatherology hosted Rococinco, the third installment of a dinner party series curated by Rococo, Vogel's art advisory firm. Ensconced in the artistry of collector Shelly Socol's Soho loft, guests savored a gastronomic story, with each course paying homage to artists HyeGyeong Choi, Kenny Rivero, Madeline Peckenpaugh, Bony Ramirez, and Devin N. Morris. Drinks by Rasasvada alongside Maryah Ananda's culinary creations—served on Jono Pandolfi Designs dishware—elevated the evening's immersive artistry.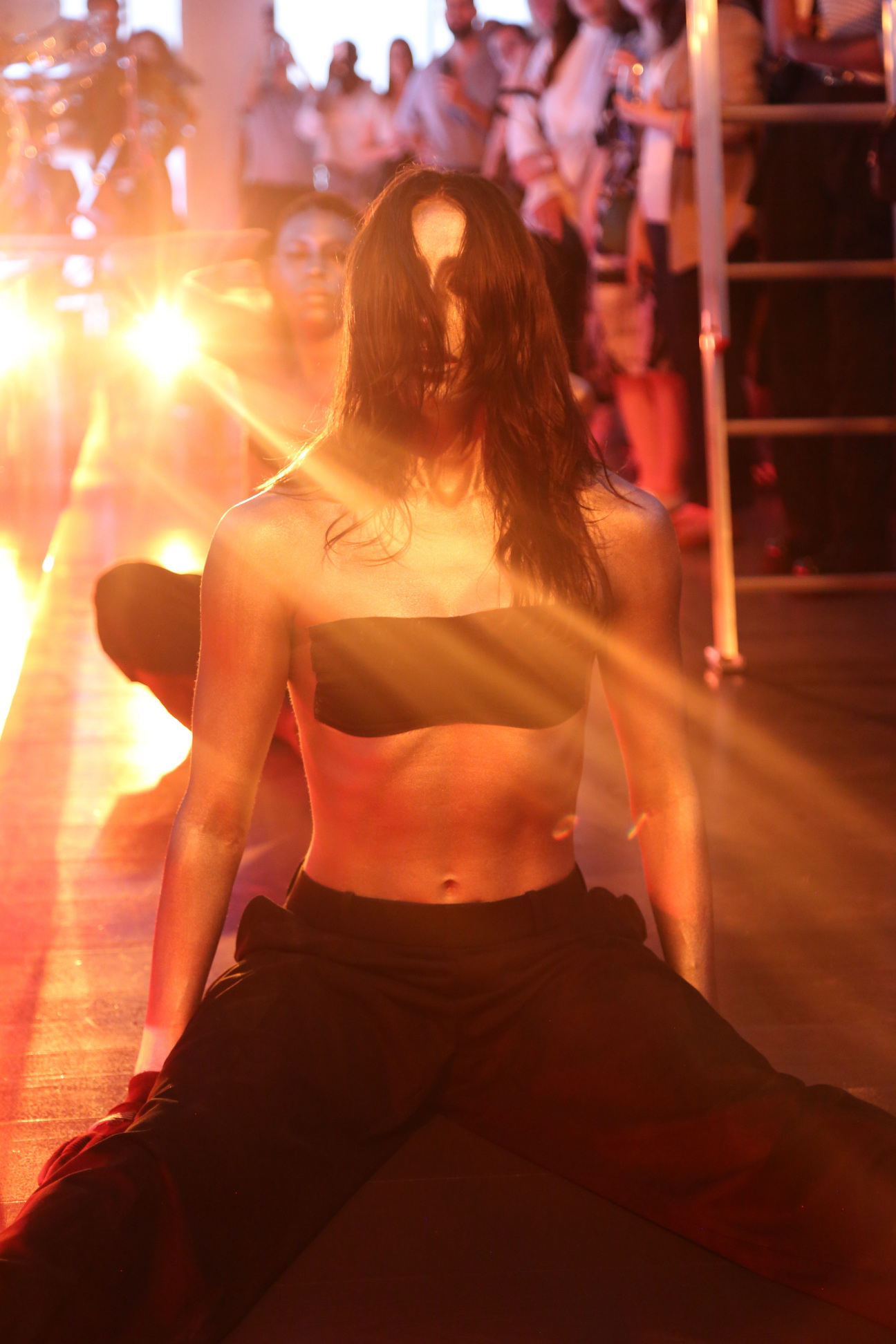 RTA X Frieze: Sigrid Lauren Performance
In honor of Frieze week, the ready-to-wear brand RTA hosted drinks and a performance by Sigrid Lauren on Tuesday evening at their Mercer Street outpost. The New York-based performance artist does not adhere to a single identity or subject, but rather works using boundless approaches including dancing, composition, choreography, movement education, and directing. Tuesday's performance featured a live drum performance; Lauren and three other dancers appeared coated in a silver wash, wearing sunglasses and a bandeau of tape across their chests. With the fluorescent lights dimmed, guests gathered around the stage, entranced by the dancers's movements.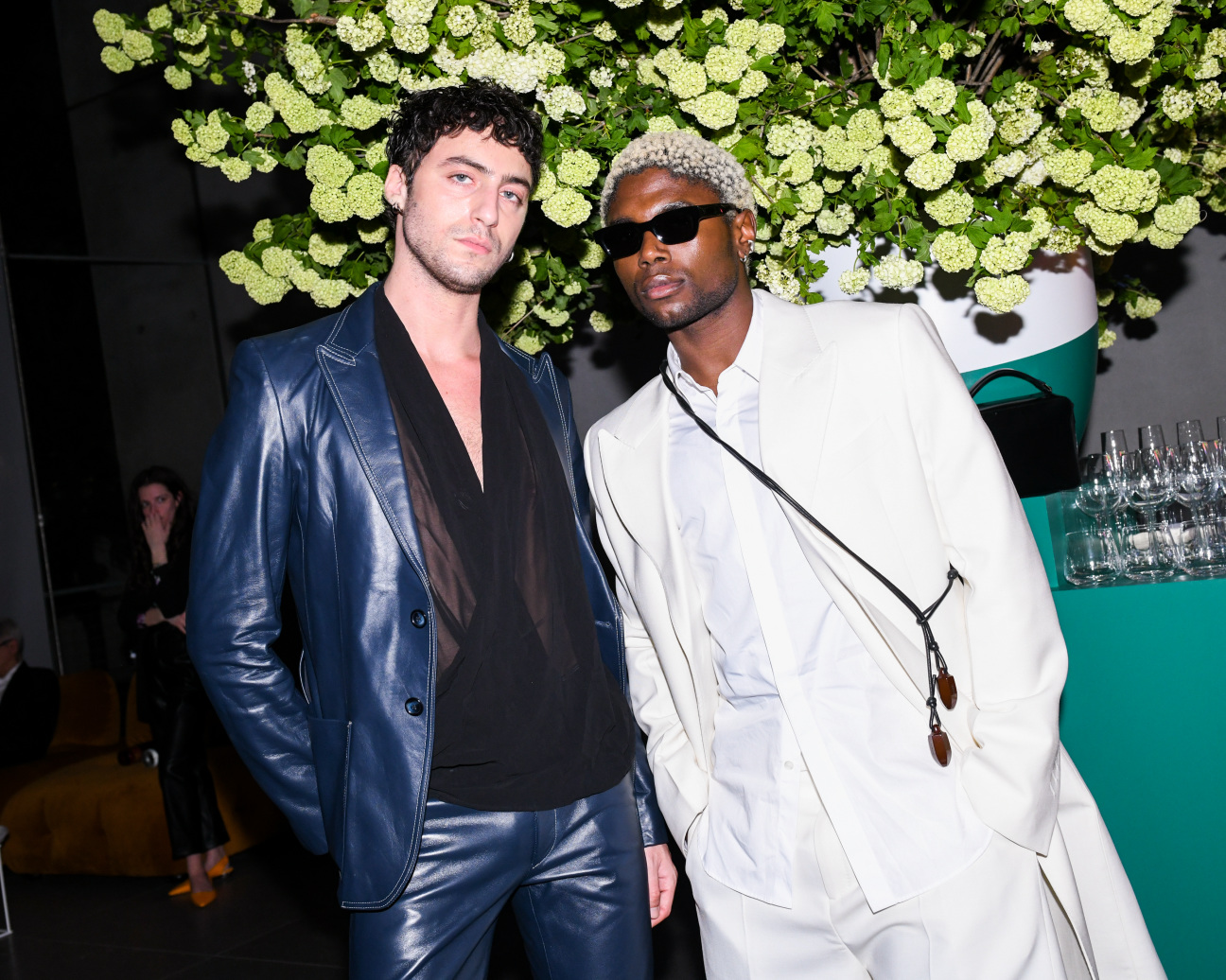 Whitney Museum Studio Party
The Whitney Museum of American Art hosted its annual Studio Party Tuesday following the museum's gala, which honored Jaune Quick-to-see-Smith (whose exhibition, Memory Map is currently on view at the Whitney) and Whitney Museum trustees Thomas E. Tuft and Nancy Poses. The Studio Party gave guests exclusive access to the Museum's galleries, and this year the party seemed to literally blend art and club worlds, as the lobby was decorated in bright faux paint splatters and Harrison Patrick Smith of The Dare conducted his DJ set from a monumental paint bucket.
Breguet "Orbital Time" Cocktail Reception
On Wednesday, the Swiss luxury watch brand Breguet held a cocktail reception at The Pendry Manhattan West. The night featured independent curator Somi Sim's installation "Orbital Time," which draws on Sim's fascination with architecture, design, and urbanism. Based in Seoul and Paris, Sim was awarded the Hyundai Blue Prize for design curators in 2021, and is highly regarded for her work as a researcher and writer. The installation will be open to the public through May 22.
Standard Talks: Material Storytelling + Social Identities.
The Standard, East Village's NO BAR hosted the latest installment of their "Standard Talks" Wednesday evening. This edition, led by moderator Mathew Capasso, co-host of Art Smack, and artist panelists Sanford Biggers and Tschabalala Self, centered on "Material Storytelling and Social Identities. Biggers and Self discussed a wide range of topics, from advice for young artists, to the stakes of living in a major city, to how emerging technologies impact their practices. Following the in-depth discussion, guests enjoyed NO BAR's jasmine-infused cocktails.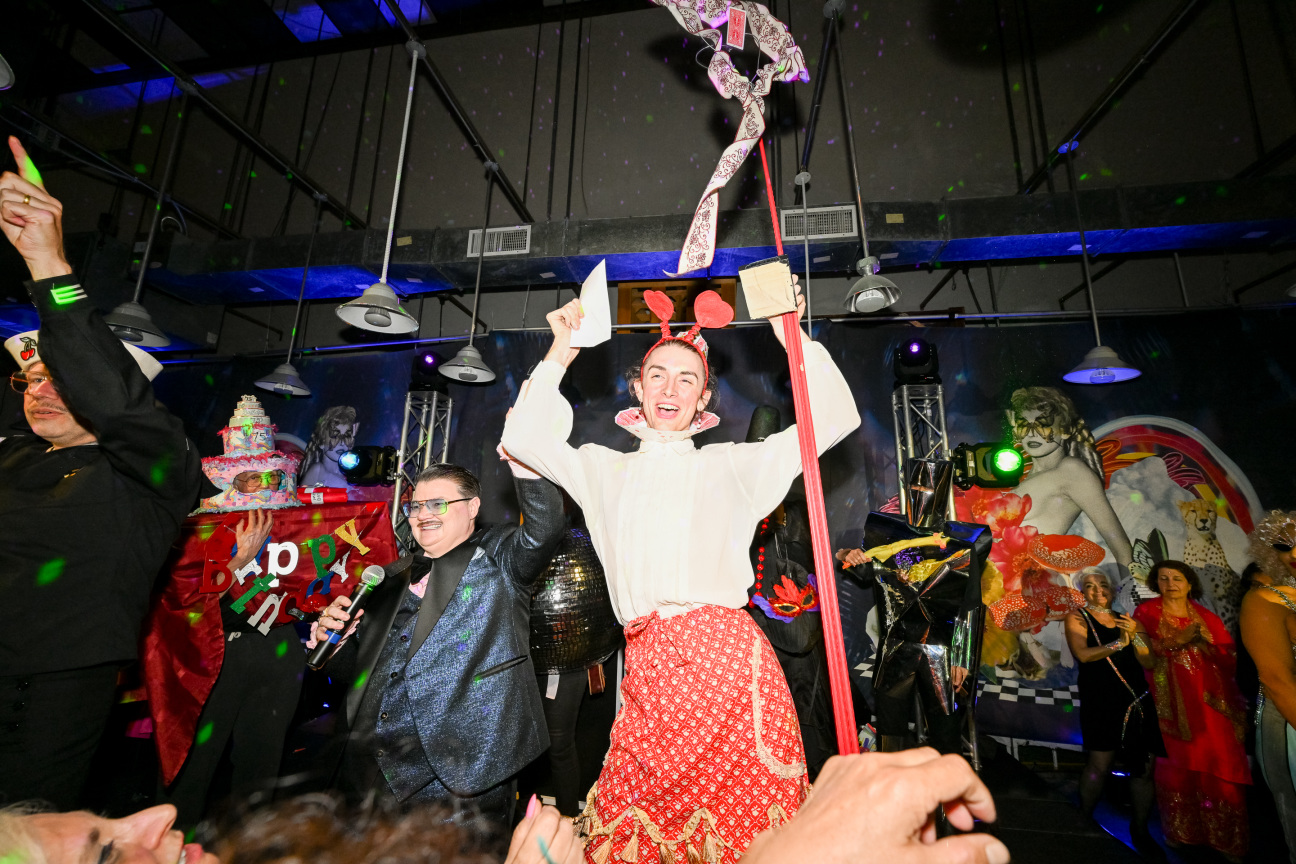 The Art Students League of New York Dream Ball
For the first time since 1954, the Art Students League of New York hosted its annual Dream Ball, an opportunity for New York's high society to mingle with the up-and-coming artists they patronize. The costume bash first began in the 1920s, hosted at locations including the Waldorf Astoria and Plaza Hotel, with the likes of Deborah Kerr and Anita Ekberg crowned as the evening's Ball Queens. On May 20, the League's Vanderbilt Gallery Ballroom was remade into a disco nighclub with beats by DJ Black Helmet, burlesque performances, and emceeing from comedian Murray Hill and artist Guy Richards Smit. In various other studios, guests were invited to sip absynthe, get their portrait drawn, or pose for a photo op. As the evening drew to a close, a towering Queen of Hearts was crowned as the victor of the costume contest, with a deck of cards-adorned scepter reigning over the crowd.