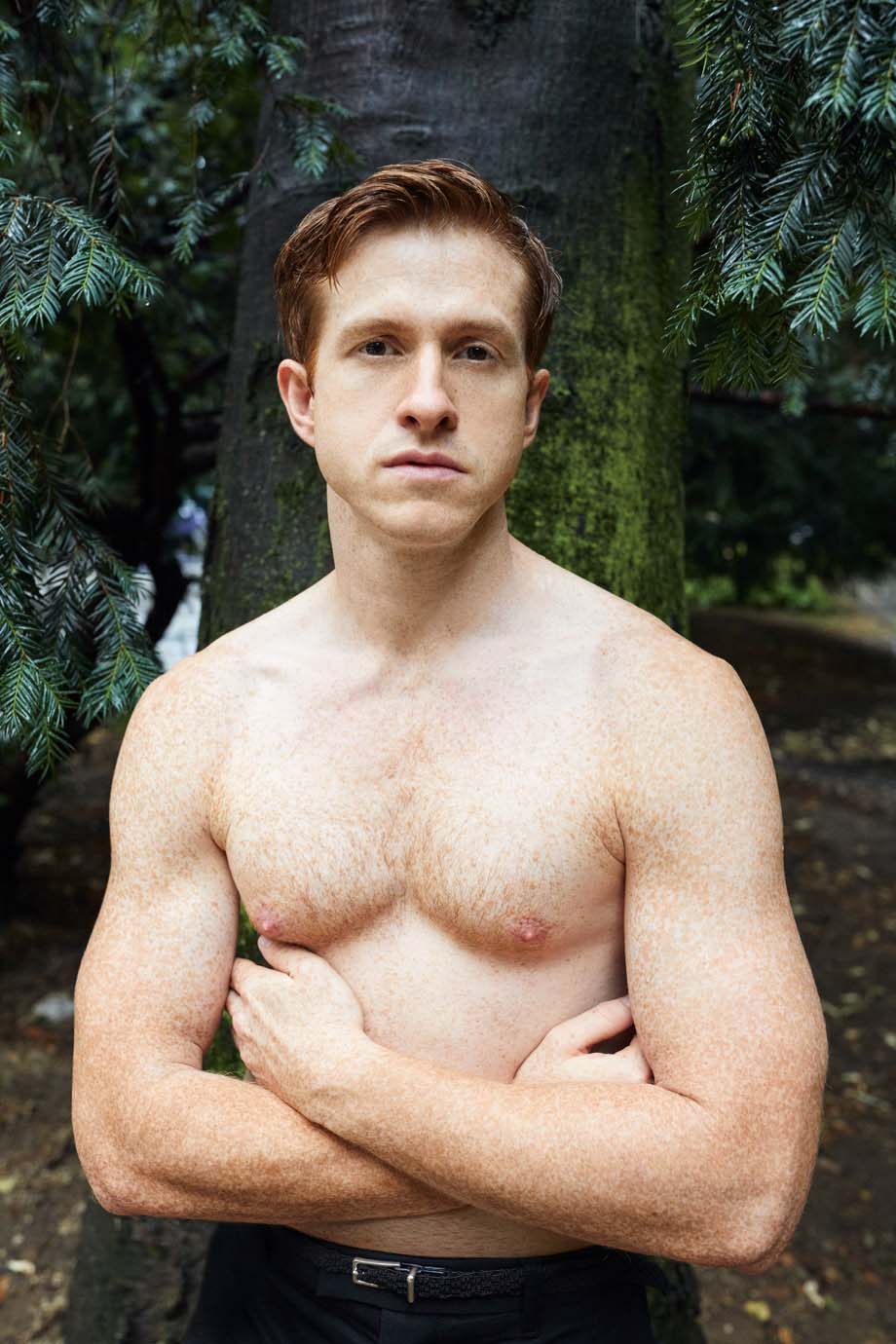 The gravity of Daniel Lee's arrival at Bottega Veneta didn't hit immediately. But, a few short award-filled seasons, skyrocketing sales and two It Bags later, it's impossible not to feel the tides of fashion tugging at your ankles. The Céline protégé, who trained under Phoebe Philo, has shifted the waves from the baroque fantasy of the early twenty-teens towards a more refined, lucid vision of Eden, where the private pleasures of detail trump any need for outward showmanship. Lee is not only piloting this approach with his collections, but through the way he lives and works. And what does that look like? Not much, to an outsider. The young British designer has drawn an opaque curtain up over his personal life; all we are left with is the work, which, up until now, has comprised an unending parade of tightly edited, well-constructed garments and accessories that reveal very little about their maker, accentuating, instead, the style of their wearer.
At first blush, his unanimous popularity might feel like fashion tightening its belt after too many years of rampant excess—but my hunch is that Lee isn't as interested in sobering up his industry as he might be in reminding them that there are plenty of joys and successes to be celebrated behind closed doors, watching. Here, Lee offers his take on privacy, what sexy means to Bottega Veneta and how he's navigating virtual fashion under COVID.
You joined Bottega Veneta to strengthen ready-to-wear. A flood of awards and sales all say you've made it happen. Do you feel like this success has made you keener to take risks? Dare I ask what the next item on your agenda is?
For me, pushing boundaries and taking risks are crucial to creativity. We make bold decisions and I suppose that you become more confident once your instincts are proven, and there's proof that the direction is working. We are focusing more on establishing menswear—the home collection is a focus too—and then bringing the store network in-line with the vision for the product is also a massive and exciting project.
Your first profiles painted you as shy. As you've acclimated, have you begun to feel more comfortable with the public parts of the role?
I don't think I'm shy, but I want the focus to be on the work, not on me. I think about Martin Margiela—he was silent and everybody remembers the collections, but how many examples of contemporary houses can you recall where you remember the work before the person?
In interviews, you often refer backwards to your design team. What are the ingredients that make an atelier work?
I've always been a people person and I like to be surrounded by world citizens from a richness of backgrounds. Passionate and hardworking individuals are important to the Bottega family.
Daisy Butler is described in past profiles as your right hand. What is it about your friendship and professional rhythms that work well together?
Our work relationship is an extension of a ten-year, real-life friendship. We met at Central Saint Martins and after all this time, she understands me. We can speak in an abstract way and disseminate from it, which is useful because the collection often starts from an emotion or a feeling. We inspire each other and build the ideas together over countless conversations. It's so crucial to have that back-and-forth.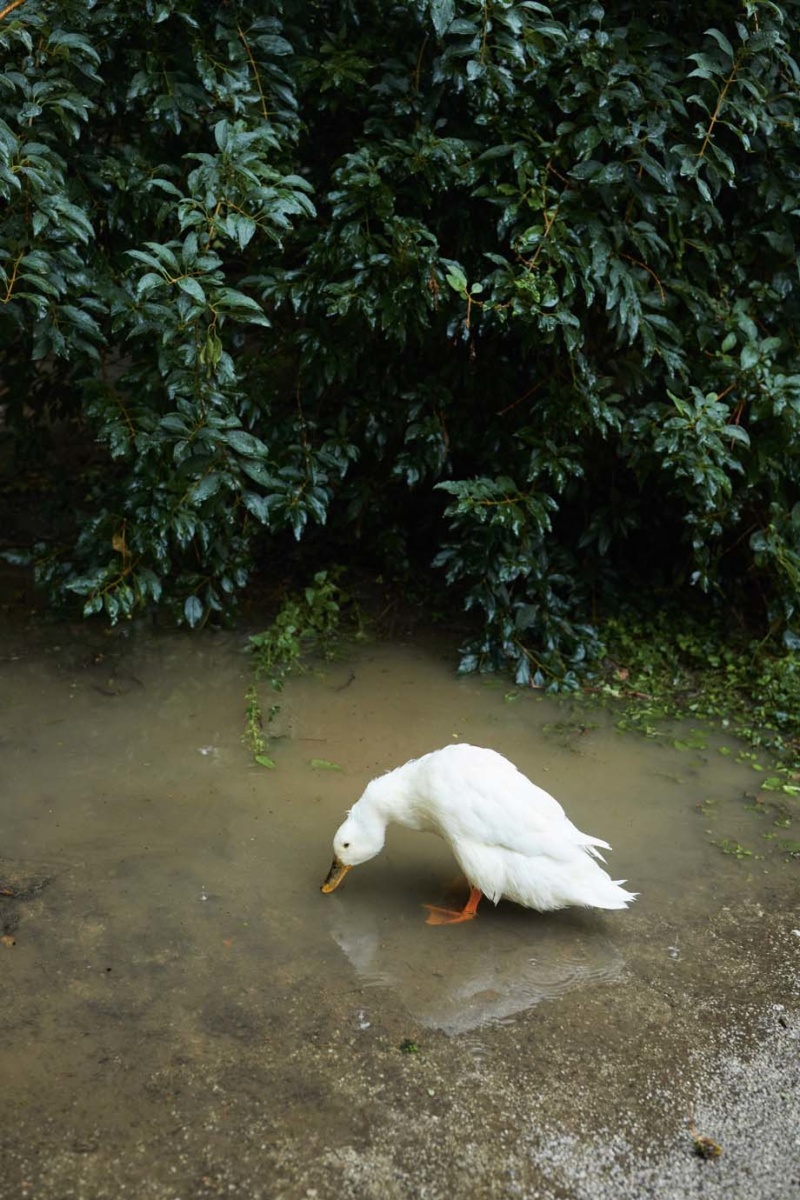 Where do the garments begin for you?
It's an attitude and an approach to dressing that informs the kind of garment I am creating. I don't really draw; we talk about a feeling and work on the model and on the body. The process is more a collage—I liken it to sculpture rather than drawing.
The idea of the wardrobe is often referenced in regard to your work. I've always struggled with that term. Is it a container? Is it a philosophy one must adopt? Is it an aesthetic?
I think wardrobe is an overused word in this context, but, personally, I like to design with boundaries so the concept of the wardrobe gives a sense of parameter to the process. For me, it's about categorizing clothing and then working within each category to design garments with purpose, functionality and use.
You live a relatively private life given your relatively public persona. As we all reconsider our social interactions, I'm curious to get your thoughts on the benefits, and maybe the pleasure of privacy.
Privacy gives you a valuable sense of freedom. In my role, it's important to be part of the real world, to be on the street, to make sure you don't become disconnected from what feels relevant and what is happening. If you can stay private, you can blend in with the crowd.
I know you don't have a personal Instagram, but do you ever look at the app?
I look at Instagram and social media sometimes, but I think too much can be quite dangerous and detrimental to the creative process. Everyone seeing the same thing is not healthy or productive. It doesn't breed individuality.
I have a designer friend who always describes her looks in terms of stories. For instance: the woman on the way to brunch who's about to tell a friend she slept with her boyfriend. When you are constructing garments, looks or ideas, do stories or movies appear in your head?
Movies and stories are an important part of the narrative, but, for me, it's always about the attitude of the person—we start with the attitude. We based the last collection around an attitude of comfort, coziness and being at home: the fabric, the fit, it was all built around this attitude. I was watching the TV series Euphoria during lockdown, all that youth and free spirit; you have to stay quite open—anything that comes your way has some kind of unconscious influence on the work.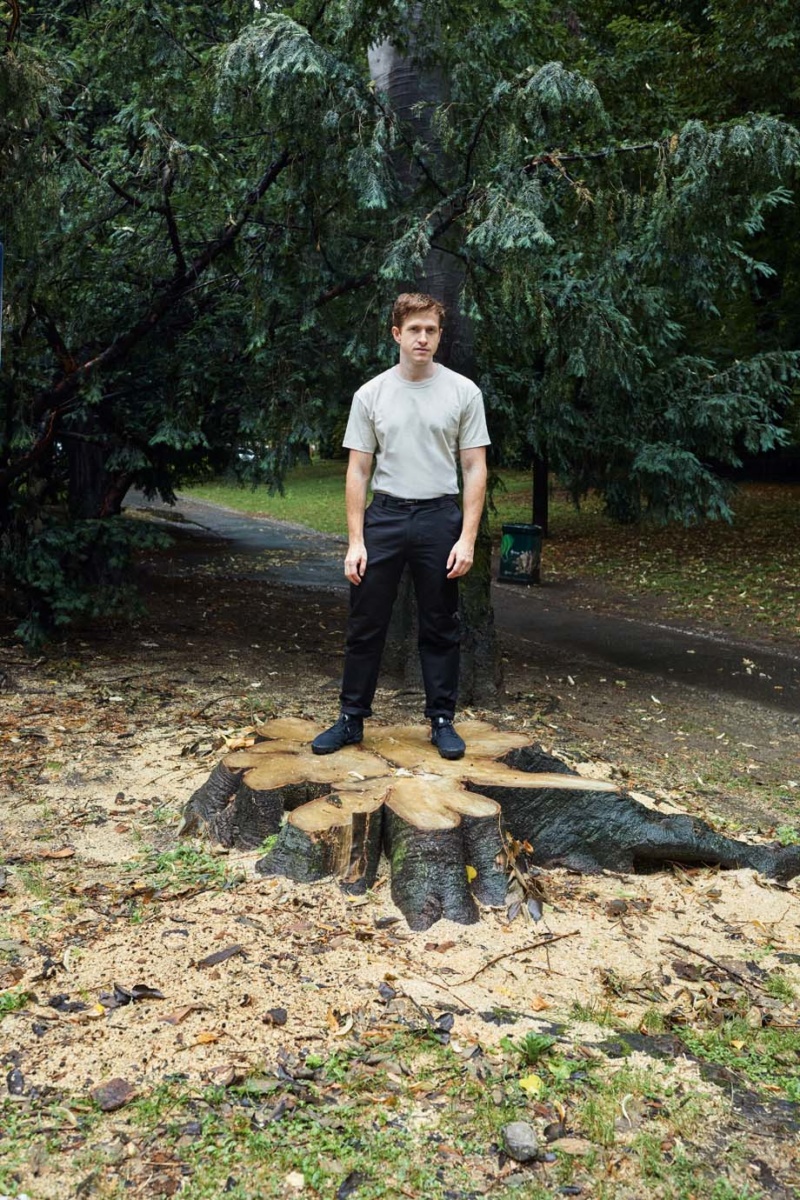 Thinking about films, I enjoyed Men. What was it like, stepping into the role of director? Do you like the cinema? Do movies ever serve as sources of inspiration? What did you watch last?
The most inspiring part of stepping into the role of director was seeing the full circle of those who inspired the collection wearing the clothes. The beginning of the Bottega journey was about the audience, understanding how the new Bottega would look. With the film, I wanted to add a further layer to that, to explain what the Bottega person thinks and feels. Of course, I love movies and films are a big inspiration. In the very early days of Bottega, we immersed ourselves in the rich heritage of Italian cinema by watching Fellini and Visconti and we were obsessed with Monica Vitti and Ornella Muti. It gave such an insight into Italian culture—the life, the warmth of spirit and sexuality—which we have since channeled into the work. The last thing I watched was the 1978 film adaptation of Agatha Christie's novel, Murder on the Nile, on a friend's projector on their terrace on the Amalfi Coast while I was on holiday.
We rarely watch each other get dressed unless it's after a romp. What made you want to focus on this private aspect of fashion for Men?
I feel like the act of getting dressed and undressed is an intimate part of everyone's life. It's something we can all relate to and, as a designer, you have the power to help people feel better about themselves when they get dressed in the morning.
A designer for the opera and movies told me that the reason costumes are so detailed is not necessarily because the audience will notice, but because it helps the actors get into character and really believe in their roles. I'm curious to get your thoughts on this idea, as it applies to the work of the Bottega Veneta team.
When we are making garments, we really like the idea of details that the wearer will discover; it could be a contrast button or a special stitch, perhaps it's a secret patch or pocket on the inside. Detail and a sense of discovery are really important. It goes back to the idea of dressing for yourself, which is the philosophy of Bottega.
I was very enchanted with your resort collection. The colors were a favorite and reminded me of painting right now. How did the team arrive at this palette?
Strangely, I was in Rome over the last few weeks and I saw the Raphael show at the Scuderie del Quirinale—it's the 500th anniversary of his death and his color palette reminded me so much of Bottega. Color is massively important; it is so inviting and it is definitely the first thing I notice when I walk into a room. How we arrive at the palette is an organic process. It comes to us through found objects, material research and even the research process itself forms its own palette. We are always searching for this delicious, edible, glossy, rich color. The work of Ellsworth Kelly is a big reference that we look to, and one we consider a core reference for the Bottega world.
Have you ever seen Hannah Wilke's gum portraits? They're what I first thought of when I saw The Pouch.
I like them, I saw them last year–I love the design sensibility. The purity of material, spontaneous and immediate. That's how I try to design at Bottega.
Do you collect art?
Yes, I do. I love ceramics and the most recent thing I bought was an elephant sculpture by the Finnish artist Jasmin Anoschkin. One day I dream of owning a Hockney, and Amoako Boafo's portraiture was my standout at Art Basel Miami Beach last year.
In February, Vanessa Friedman speculated about who your table of Met Gala attendees would be. Can you share a dream list, if not the real one? Maybe a mixture of both.
My dream dinner table would include David Hockney, for his wisdom and humor; Sister Nancy, simply because she is so cool; PJ Harvey for her singular femininity and endless inspiration; Rudolf Nureyev for his elegance; Lauren Bacall for her unparalleled beauty; Snoop Dogg because I love his unique sense of style; the dancer Pina Bausch for emotional, raw sensuality; and, of course, Rihanna. It's a dream for Rihanna to wear the clothes because she is so contemporary, and what she stands for is exactly what society needs right now. And then, lastly, me and my partner.
You must have been pleased to see Rihanna wearing your orange shearling coat on the September cover of Harper's Bazaar. Were you thinking of her when making it?
I often think of Rihanna, and to see people who inspire you wearing the clothes gives the work depth. With Bottega, there's always an inflated boldness to the design and with that coat it's the weave exploding, bringing movement and expression, and I love that picture of her. I've asked for a print of it for my office. It's great to see someone stylish, whether they are famous or not, in the work—it makes me feel humbled and privileged.
It makes sense to me that Rihanna is in the ether at Bottega Veneta, especially because she represents, at least to me, the empowered sex appeal that I feel like is now synonymous with the house.
Sexy can mean so many things. Being a leather house, skin is important to Bottega. We want to give the wearer possibilities and the choice to dress however they feel. Personally, I don't like to be too heavy and weighed down in fabric. We design for real lives on the go. It's an attitude, too. If you can't afford a piece of Bottega to wear, then you can enjoy our images and our messages. These are intended to make people feel part of the world, whether they are making the purchase or not.
You've been called radical. Do you feel that way?
I'm not sure, but we do make bold decisions and we are brave enough to go against the curve. In terms of pushing it further, I'm interested in exploring the idea of going off the traditional fashion calendar, finding new formats to present and finding different ways to communicate without social media.
What else can you tell me about the future and upcoming season? How is COVID affecting those plans?
I tried to focus on the positive and I found that to be a freeing moment, because it presented an opportunity to redefine what feels right. It's a moment to be incredibly personal, to think smaller and more meaningfully, to be more human and tactile. I didn't think much of the digital presentations. They felt empty and took so much effort in such emotionally turbulent times, yet in the end the concepts lacked depth. So, what else can be done? How can we speak to our audience in a way that works for them because, ultimately, they are the most important in all of this. That is what I'm asking myself.