"Catharsis isn't a debt that my work owes me," says the artist Didier William. He's referring to the 14 paintings that make up his next show, "Things Like This Don't Happen Here," set to inaugurate the Los Angeles outpost of New York's James Fuentes gallery. Here, we see an ensemble of mythological characters cast by William to portray scenes from personal and familial histories, with all the gaps and mysteries inherent to recollection. Looking back, he's seeking to be surprised, or reminded, of forgotten details. "That is the fairest role of the artwork," he says. "To expect it to heal me is unfair."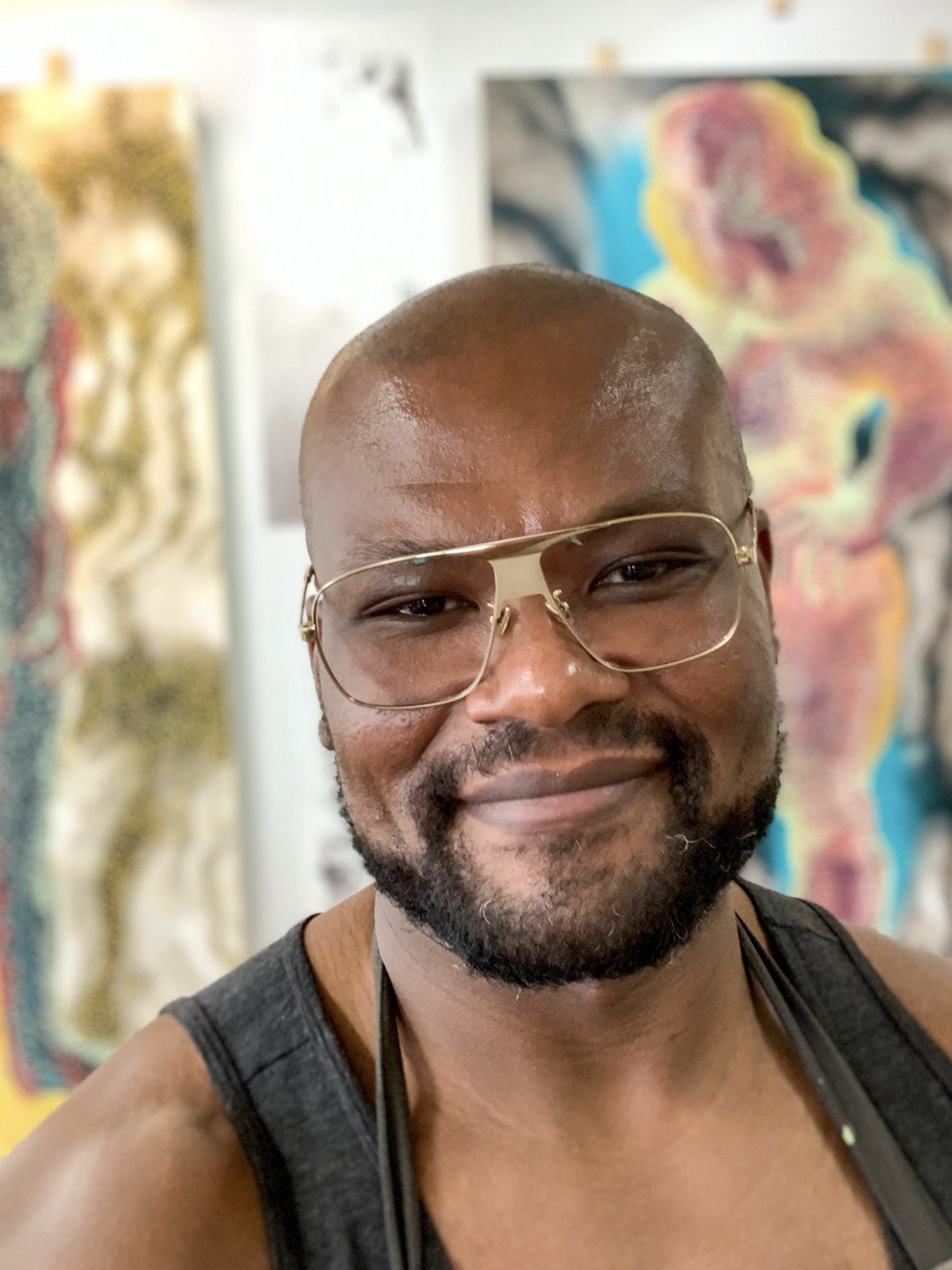 The title came to William after his exhibition at the Museum Of Contemporary Art North Miami, the largest survey of the artist's work thus far. The museum is 10 minutes from William's parents' home and two doors up from the dollar store that employed him in high school. Coming out of the MOCA North Miami show, all the stories that came rushing back to William were personal anecdotes from growing up in a new country. He says of those early years: "We packed up, left Haiti, and left behind our friends and family. Our anchors were these critical moments where real decisions had to be made." Things like this don't happen here is a rhetorical device we use to explain the inexplicable; a stroke of luck or tragedy. A phrase that places you on the outside of an experience.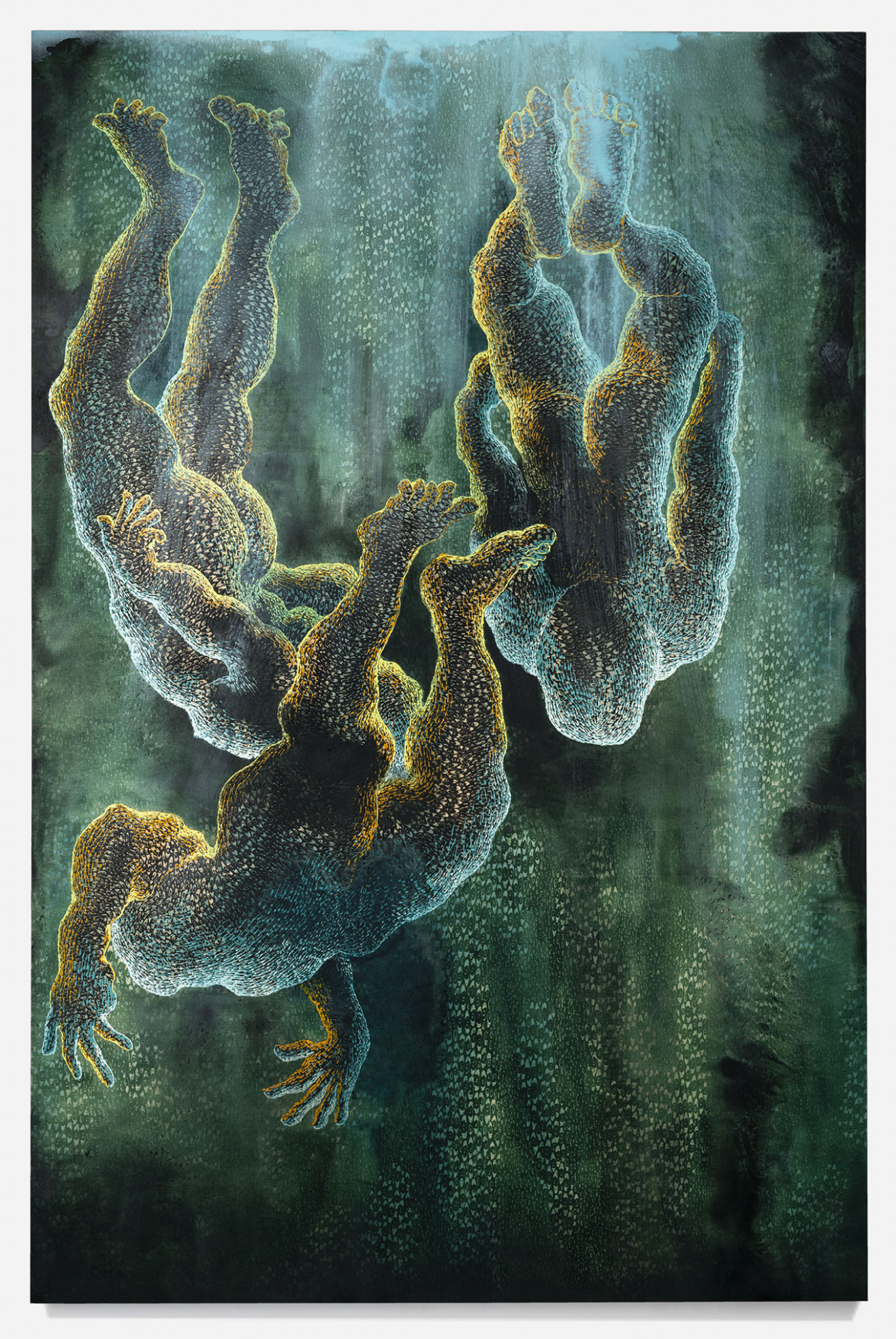 And then there is the work: paint and collage layered on top of wood carvings on panels like a musical score, mapping out a rhythm. The characters are not quite human, and often weightless: free from gravity, nation, and flesh. In the painting Plonje (Dive), 2023, we see three titans in a subterranean environment, as if a camera has turned down from above to watch these figures in their graceful contortions.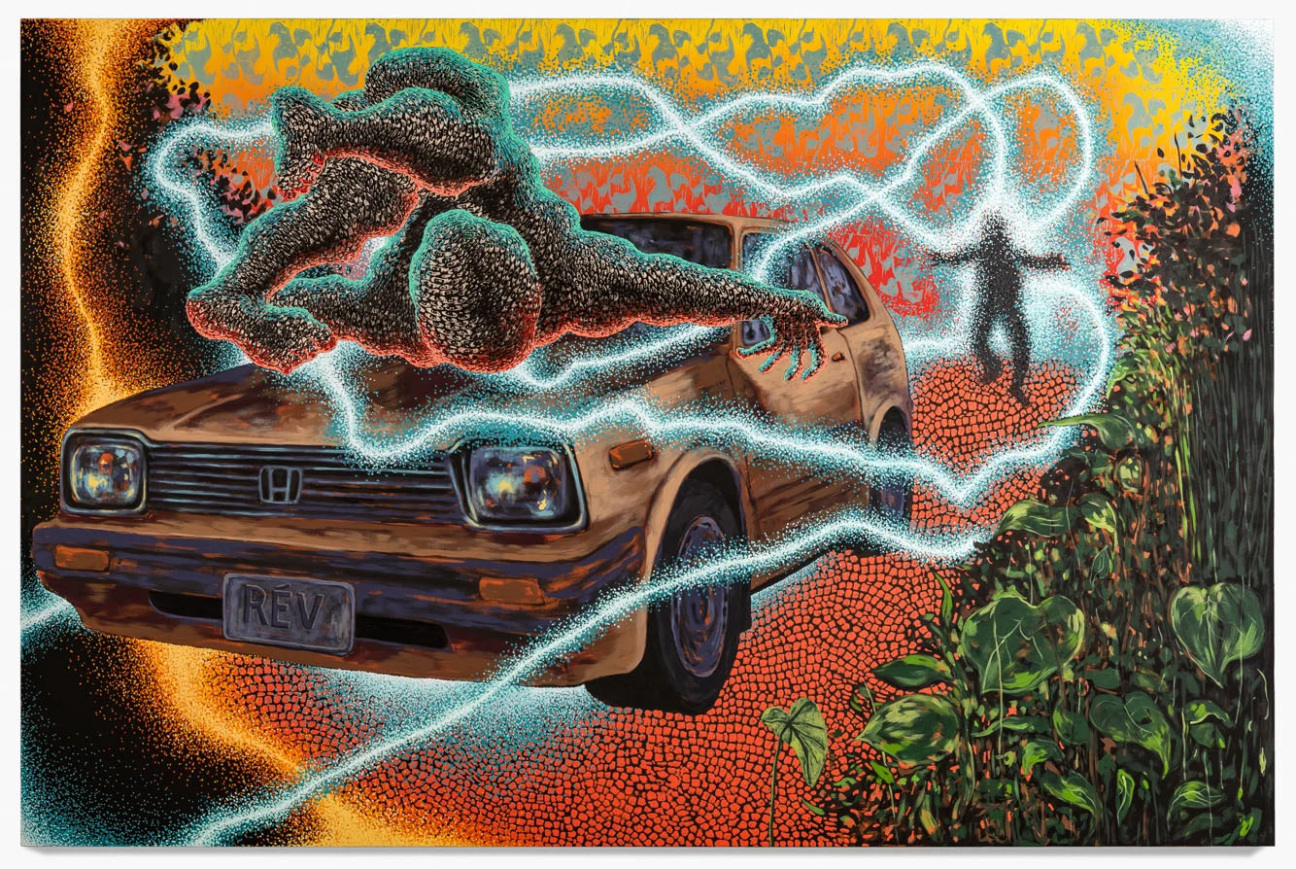 The lightness of this painting crashes against My Father's Nightmares: 40mph, 2023, a memory of a car colliding with a twelve-year-old William as his father helplessly looks on. "I haven't talked to my dad about that painting," William says, "but I guarantee it would deviate in part [from his memory]. The painting presents a tertiary example, not one that I, my father, or the pain of that experience owns." The work becomes its own experience separate from the event, one that viewers can take ownership of.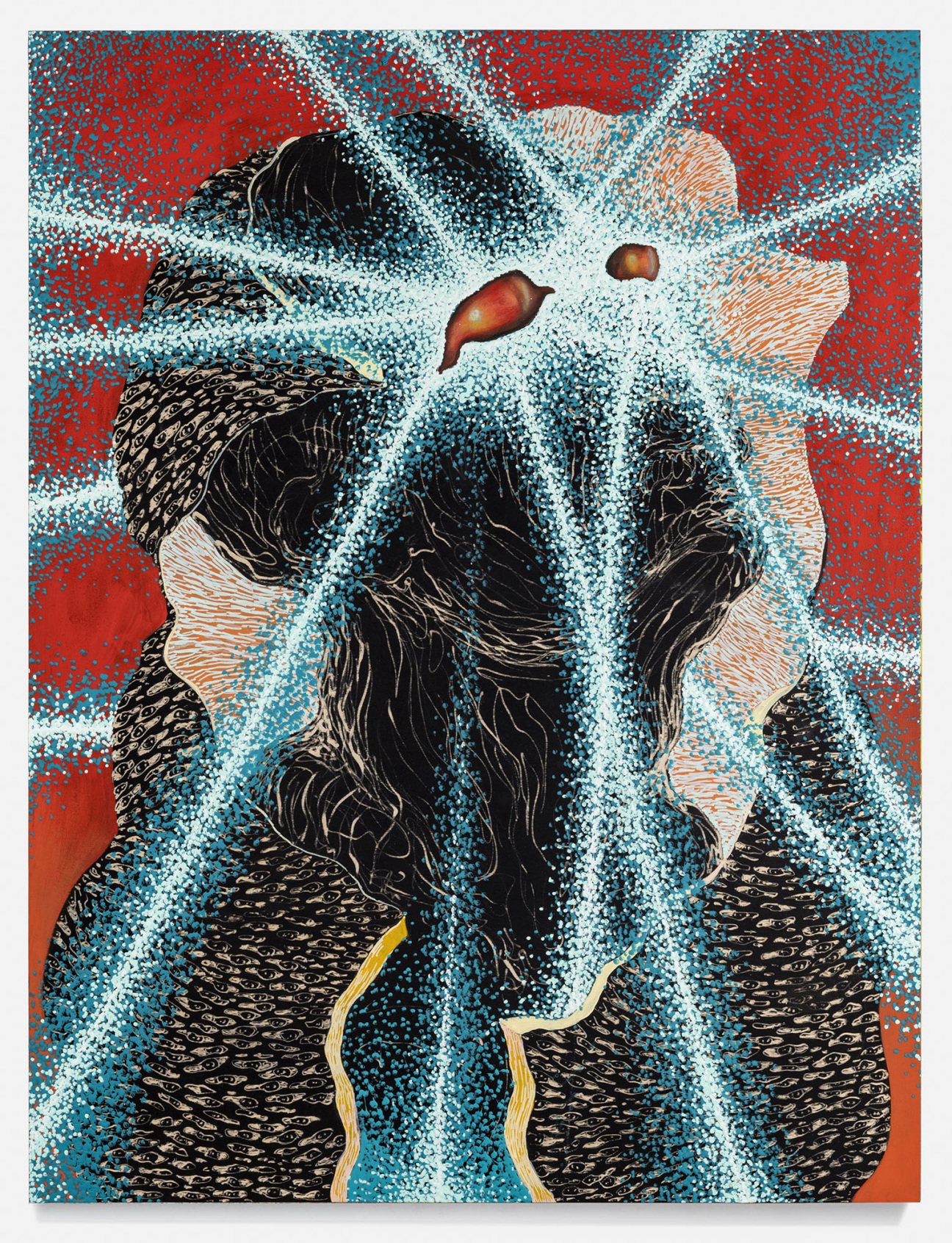 During the last decade, bodies began to appear in William's work. "I never wanted to paint a conventional, naturalistic body," he says. "It felt too reductive and overly simplistic." The resulting figures were coated in hundreds of eyes, watching us watch them. The eyes speak to the Black diasporic experience and the armor needed for protection from constant surveillance. But now, with this show, we are beginning to see what's underneath them. In Dezabiye: a Supple Burning Glare, 2023, two distinct glowing eyes and a hint of a mouth burst upwards at God, or their reflection, for the first time. "The cloak they've held is starting to break open," says William, "and they can speak with [their mouths] and realize they're an element of themselves, but not their totality."
"Things Like This Don't Happen Here" will be on view from May 6 through June 17, 2023 at James Fuentes in Los Angeles.