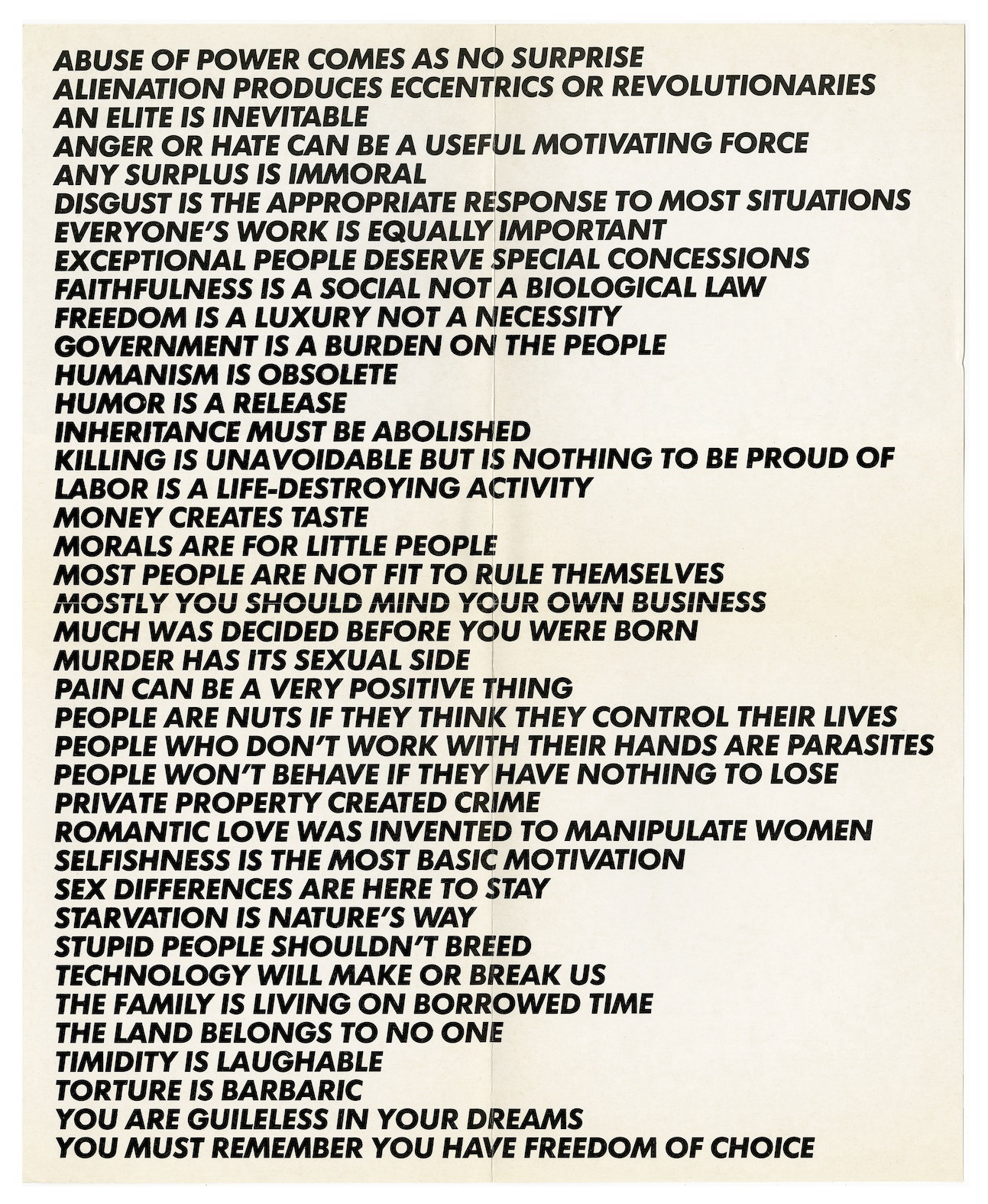 Political artist Jenny Holzer took to the streets 40 years ago, anonymously posting one-liners containing immutable truths throughout the densely trafficked streets of New York City. Among these "Truisms" was a billboard in Times Square—beaming daily into the eyes of thousands—whose pithy rallying cry "Abuse of Power Comes as No Surprise" evolved into a progressive proverb. Following in her footsteps, female artists both young and old have continued to expose global abuses of power. Contending with futile warfare and racist political structures, infringements on bodily autonomy and climate inaction, these seven artists bring agency back to the streets, summoning renewed awareness to the urgent issues of our time.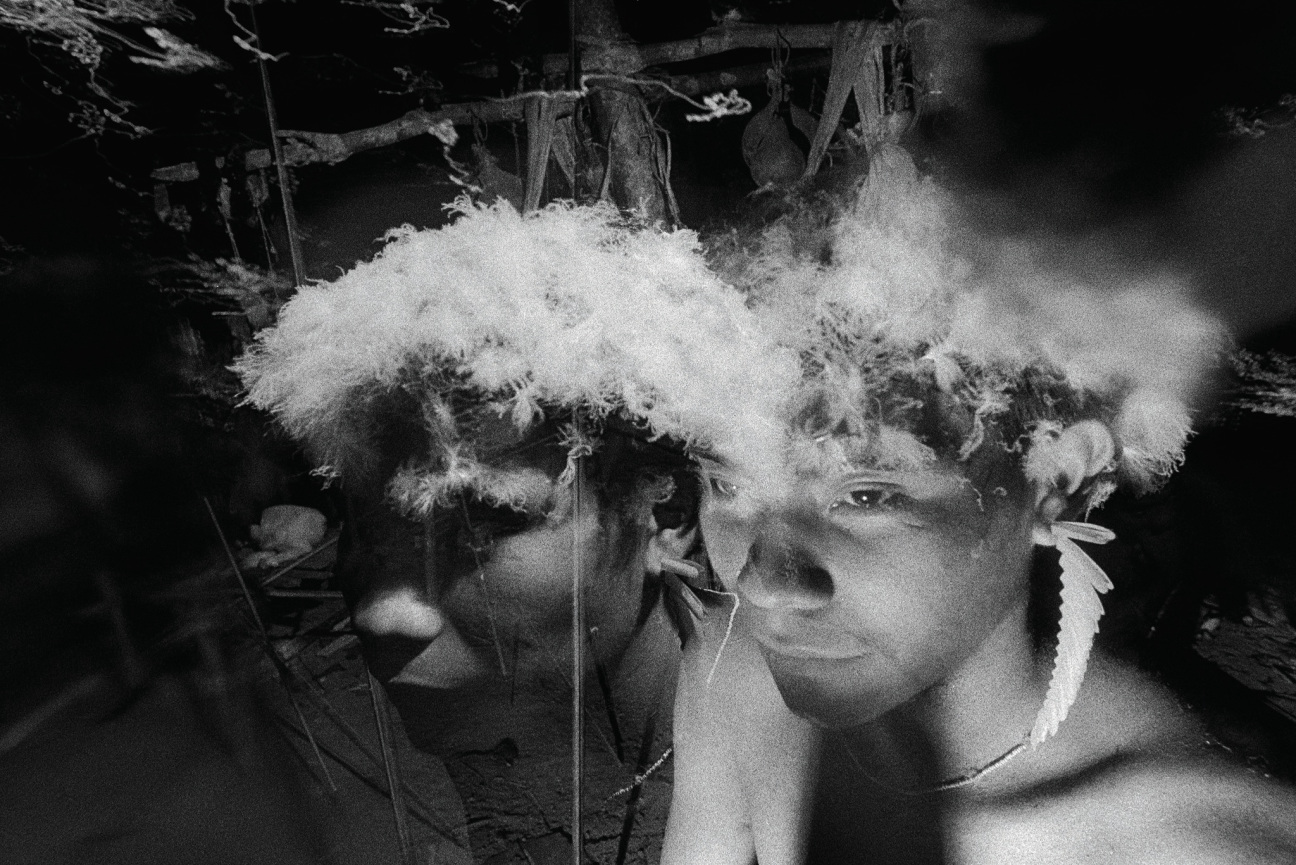 1. Claudia Andujar Sees the Struggle of the Yanomami People as Her Own
Claudia Andujar, a photographer, activist, and Holocaust survivor, has dedicated more than five decades of her 91-year life to her native country's indigenous Yanomami people. Through photojournalism and political activism, Andujar spreads awareness of the Amazon-dwelling tribe whose physical health, cultural practices, and overall stability have been threatened by illegal gold mining and the ongoing impact of Covid. Most recently, Andujar utilized decades of friendship and collaboration with the tribe to organize "The Yanomami Struggle," a group exhibition at The Shed featuring 200 of her photographs and 80 works by Yanomami artists.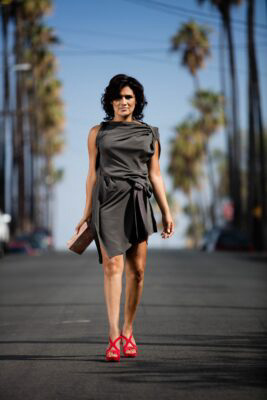 2. Andrea Bowers Exercises "Radical Patience"
Art serves as a vessel for political expression in this Los Angeles-based artist's life, whose defiant multimedia work energizes and unites. "The Americans you scorn today must be your allies tomorrow if you are serious about changing life!" Andrea Bowers told CULTURED last year. Whether confronting violence towards LGBTQ+ communities, advocating for the rights of migrants, or opposing the American carceral state, Bowers's work is a testament to her commitment to change, even when she has no choice but to practice, in her words, "radical patience in order to remain hopeful."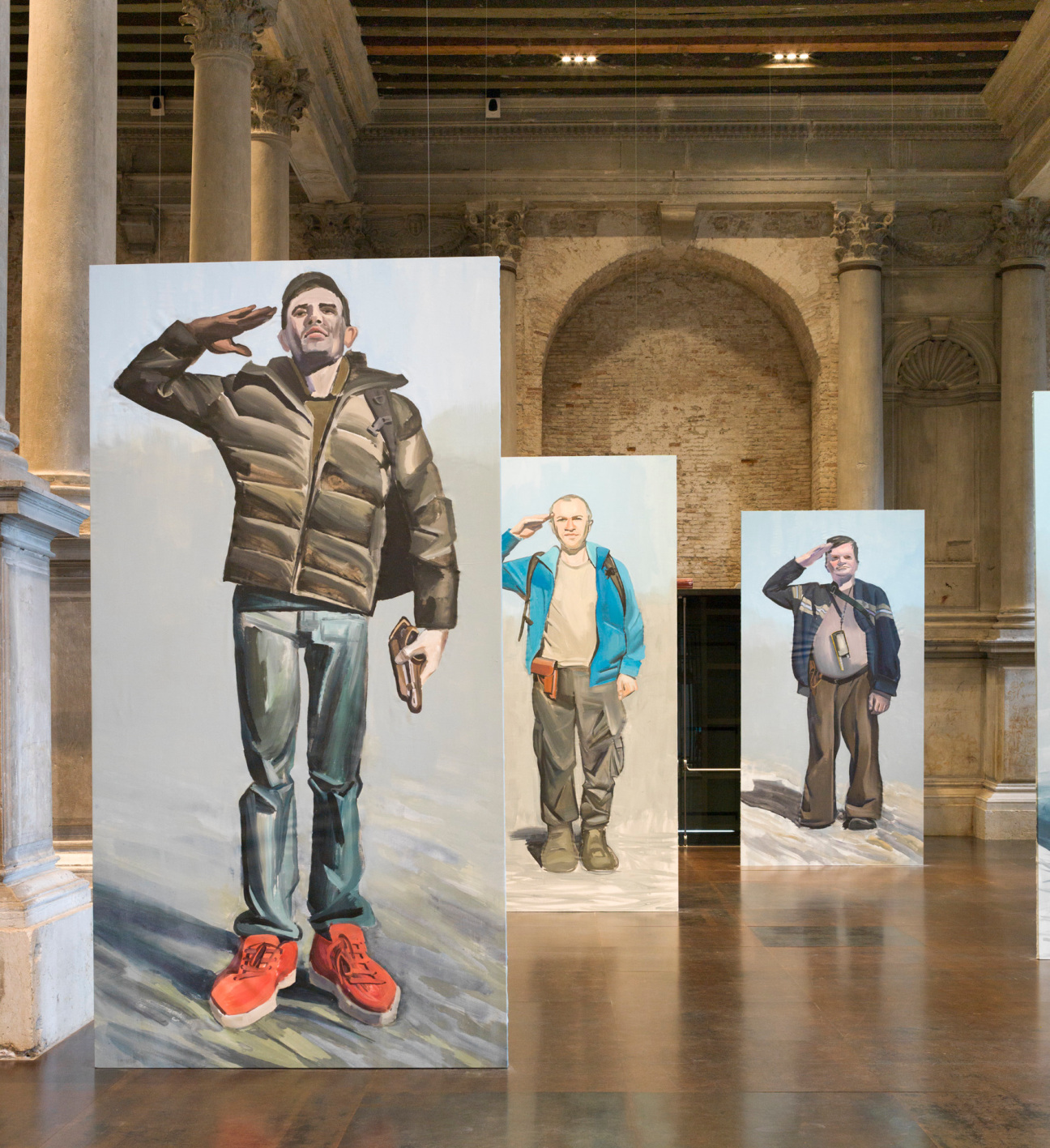 3. Ukrainian artist Lesia Khomenko's Paintings Hold a New Significance
Nothing can adequately represent the first-hand horrors of war. But, Ukranian refugee Lesia Khomenko manages to take an evocative stab at the subject with her "Max in the Army" series from 2022, featuring larger-than-life paintings of Ukranian soldiers. These "protagonists" are "heroes to all Ukrainians," the artist attests, "nameless and undepictable." Last year, a selection of Khomenko's sizeable paintings from 2016—portraits of Ukrainian civilians pre-war—went on view at New York's New Art Dealers Alliance, taking on a newfound significance "couched in the context of wartime," CULTURED wrote.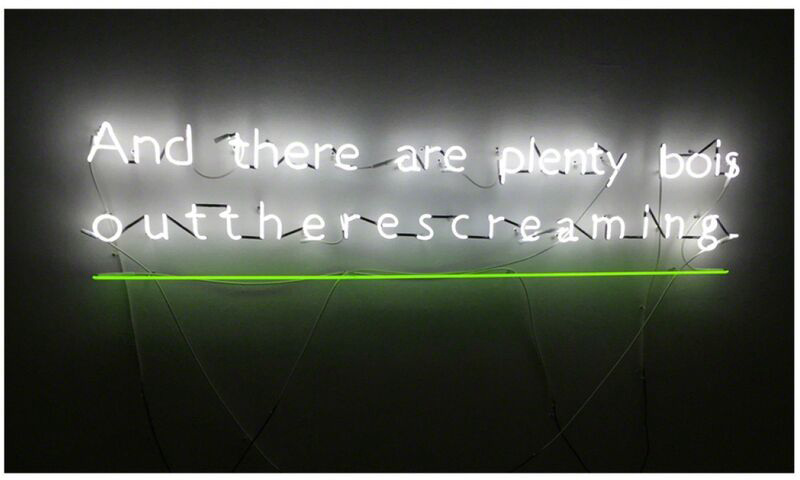 4. Sable Elyse Smith Lays Bare the "Residue" of Mass Incarceration
Writer, educator, and visual artist Sable Elyse Smith's conceptual, research-based art practice uses language, video, and sculpture to confront the grisly injustices of our carceral state. All too often, conversations around mass incarceration center around policy debates, the artist told CULTURED, failing to capture the "quiet interior narratives" of the imprisoned or the way "bodies function in that space and what the residue is." Smith's interdisciplinary work refocuses viewers' perspectives, chronicling the internal lives of the 2 million individuals living behind bars in the U.S.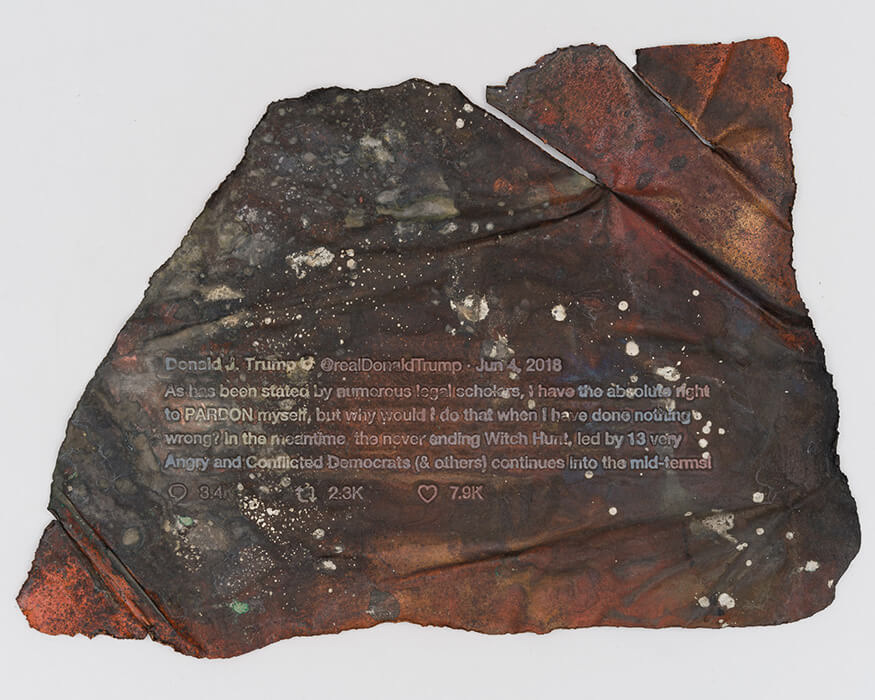 5. Jenny Holzer Exposes the "Tumult Beneath the Veneer" of American Politics
The first woman to represent the U.S. in the Venice Biennale with a solo show, Jenny Holzer is one of the most famed political artists of our time. Fearless and unrelenting, Holzer's text-based practice seeks to dismantle abuses of power. Last fall, Holzer's exhibition, "Demented Words," went on view at Hauser & Wirth in New York, a highlight of which was the artist's clever, indignation-filled "curse tablets." Stamped with Donald Trump's tweets and then shattered, the nearly 300 metal plates were inspired by ancient Roman vengeance tableaus.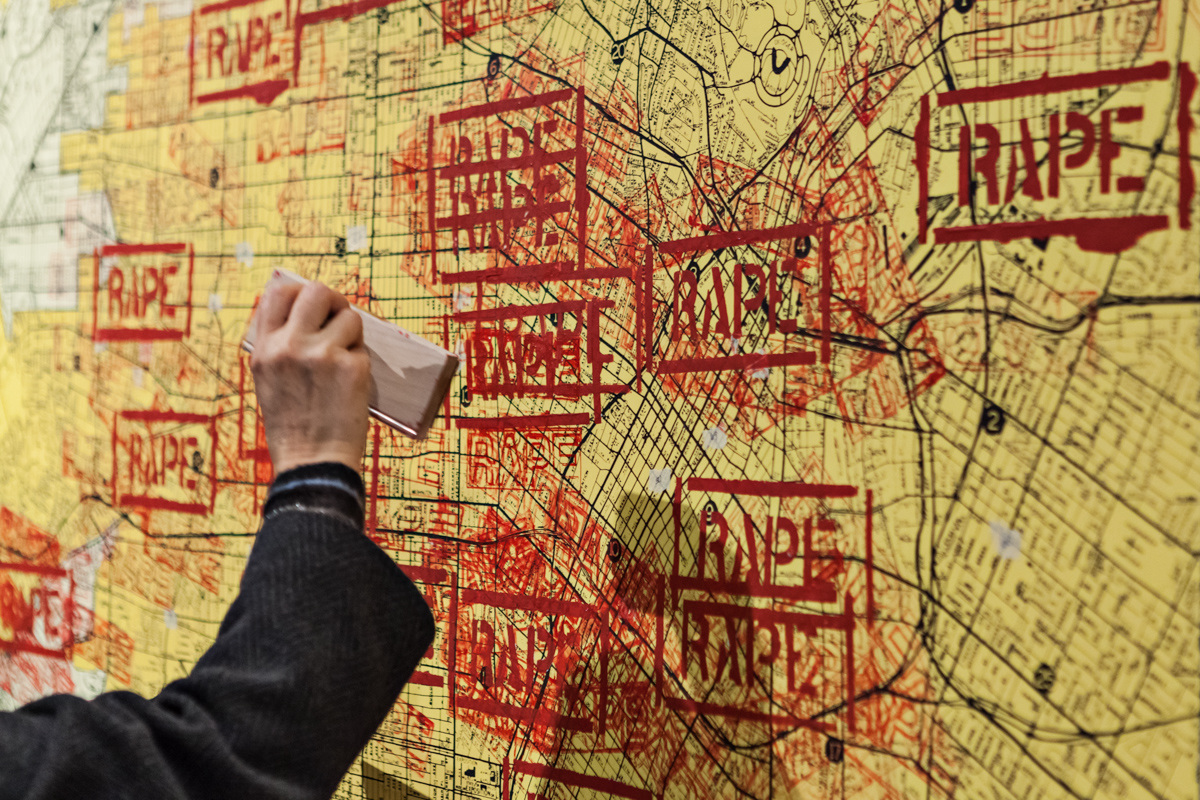 6. Suzanne Lacy's Legacy Through the Eyes of Jessica Taylor Bellamy
For five decades, pioneering artist Suzanne Lacy has staged performances, installations, and collaborative projects across the country—and the globe—that grapple with issues of gender-based violence, poverty, and immigration. Born in a rural, working-class community in California's San Joaquin Valley, Lacy creates work that transcends the realm of art, often making its way into public policy debates. Earlier this year, CULTURED put Suzanne Lacy and her former student, Jessica Taylor Bellamy, in conversation, capturing the enduring legacy of Lacy's teachings.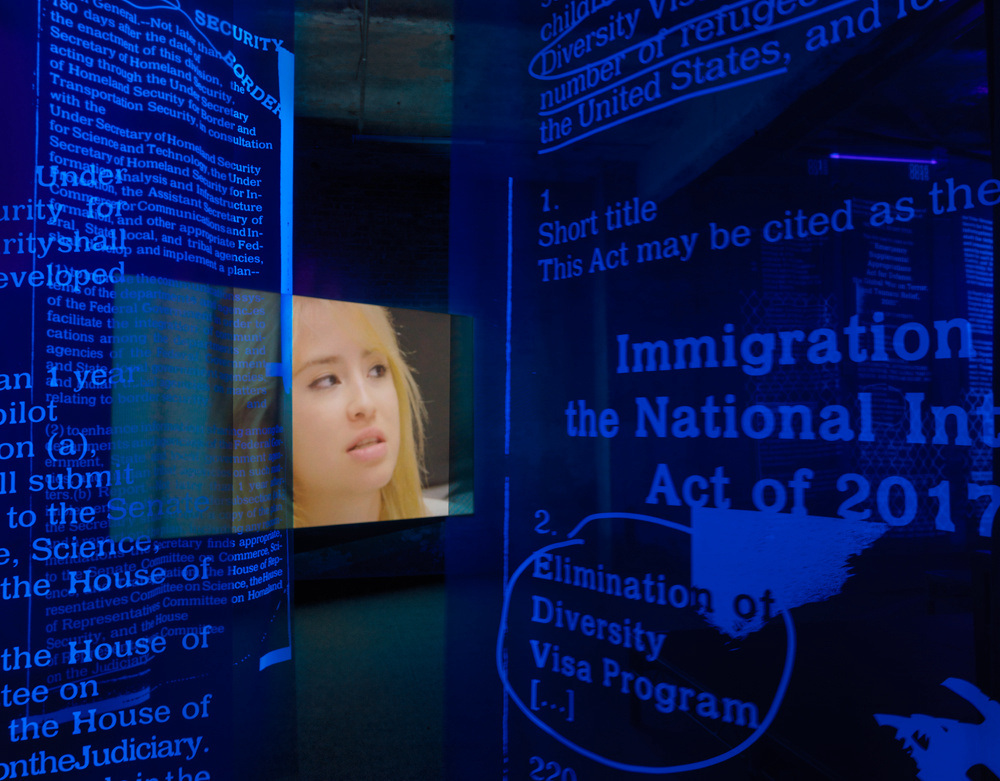 7. Adelita Husni-Bey Explores the Brutality of International Borders
Having lived in Libya, Italy, the U.S., and the U.K., Adelita Husni-Bey can relate to the inevitable feelings of rootlessness that arise when distanced from a country one holds dear. Incensed by the U.S.'s long history of mismanaged immigration systems, the Milan-born artist puts her anger into activism. "Chiron," Husni-Bey's first institutional solo exhibition on display at the New Museum in 2019, included an eponymous film documenting the artist's work with UnLocal, a New York City-based nonprofit providing free legal representation to undocumented immigrants. "There is no law to save most people," was the film's chilling first line, a statement that reverberates today.