We are only just scratching the surface of the modern-day slave system, confronting the ways in which it persists by other names: the New Jim Crow, the 1994 Crime Bill, and, most infamously, mass incarceration in the United States.
Over the past decade, artist Hank Willis Thomas has deconstructed these themes through his work. He shares that he was first drawn to exploring the visual iterations of free labor when he came across photojournalist Danny Lyons's Cotton Pickers. The photo features incarcerated residents at a Texas prison in 1968 uniformly picking cotton, forced to build the backbone of America's economy without recognition, dignity or compensation. "I was meditating on the stars and the bars on the American flag, and how closely they are related to the bars on a prison uniform set," Thomas says, "[both] indicating freedom… and how someone's can be taken away."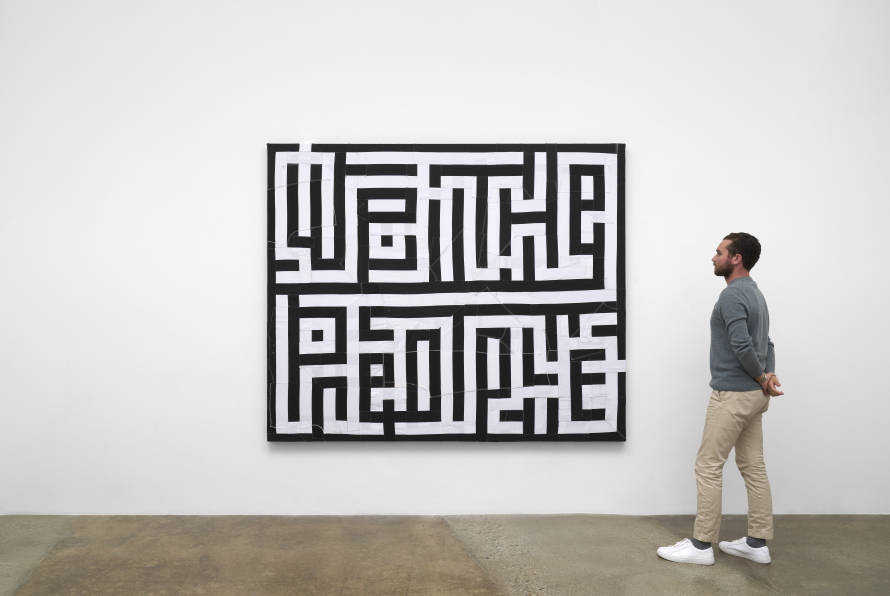 The result of this meditation is a collaboration with For Freedoms—an artist-based organization that builds spaces for civic engagement, discourse and direct action—entitled Another Justice: a series of exhibits and panels centering conversation around capitalism, incarceration and our complicity in these inequitable systems. For Freedoms's Executive Director, Claudia Peña, describes this series as "an invitation by any medium necessary," one that provides a channel for conversations around what genuine justice could look like (hint: it's not the Kyle Rittenhouse verdict).
According to For Freedoms, the concept is found in its four key pillars: Awakening, Healing, Listening and Justice. The organization's members spent the summer and fall leading up to the 2020 election planning marches and gatherings under the umbrella of Awakening and had planned for their next iteration of installations and community building to focus on Listening. But for reasons that included the January 6 riot on the Capitol, the collective felt there was a need in their communities to discuss justice—what it means today, and what it could look like in our future.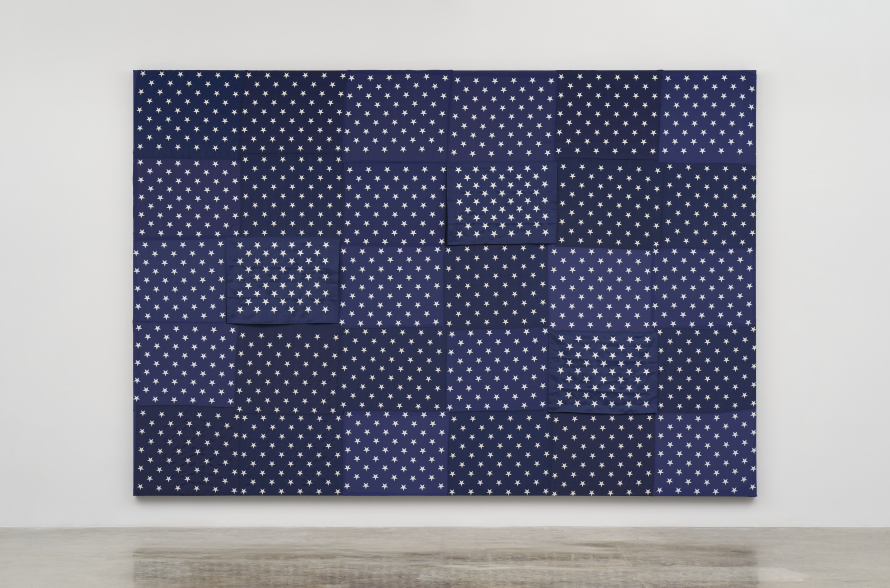 And so came the Another Justice series, which has most recently taken the form of Hank Willis Thomas's second solo show, "Another Justice: Divided We Stand," on view at Los Angeles gallery Kayne Griffin through January 8. The exhibition opened with a November 13 panel featuring Women Beyond Bars, a group of approximately 50 women who have all been incarcerated at the California Institute for Women, the oldest prison in the state of California. The exhibit presents large-scale fabric sculptures by Thomas, many with a labyrinth pattern and some that spell out words and phrases that interrogate the nature of system involvement: capital, liberty, America, We the People, Land of the Free, etc. "The labyrinth is there because we're all trying to navigate the system and trying to find ways through or out of it," Thomas says.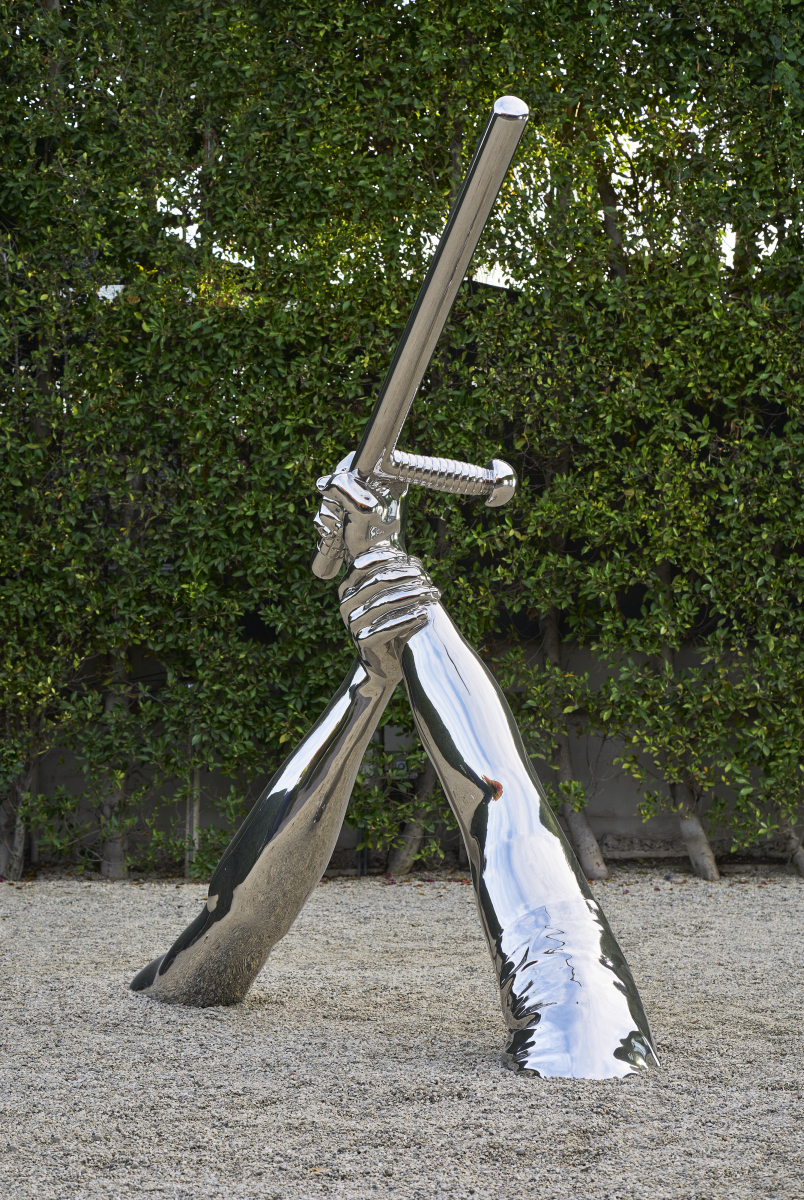 As material, the artist repurposed old American flags and prison uniforms— marrying what this country deems tangibly sacred and, conversely, disposable. What Thomas hopes is that this exhibit will pose questions about reimagining a legal system, an economy and a culture of incarceration that has for too long been defined by systemic oppression. "Part of the reason we are so punitive and legalistic in this country," Peña adds, "is because people aren't getting their basic human needs met—respect, dignity, safety and freedom." This exhibition, amongst other Another Justice installations, invites us to think about the ways we collectively treat one another.
However, the series does not claim to have an answer to entirely dismantling these systems; but rather hopes to make accessible conversations and spaces that revive imagination in a radical way, pushing us to reconsider our contributions to the interconnectedness of mass incarceration, white supremacy, traditional American identity and otherwise. "We've told ourselves this is a problem we solved 150 years ago," Thomas underlines, "but I believe future generations will judge us differently."