In a rather unlikely turn of events, American neo-conceptual artist Jenny Holzer, famous for her large-scale installations and electronic, word-centric displays, is entering the surfwear industry. More specifically, Holzer has partnered with the nonprofit environmental organization Parley for the Oceans for a unique and philanthropic project.
Together, the two parties have come together to create ten palladium-gilded surfboards with the phrase, "THIS ECSTASY," screen-printed in gold leaf across the top. The striking phrase is an excerpt from Walter Pater's book, The Renaissance: Studies in Art and Poetry, which discusses the earnest pursuit of the aesthetics of life. Each individual board in the capsule is gilded by hand and signed on the bottom, in a nod to the Silver Surfer, the humanoid alien with metallic skin from the Marvel Comics universe who famously glides through space on a reflective surfboard.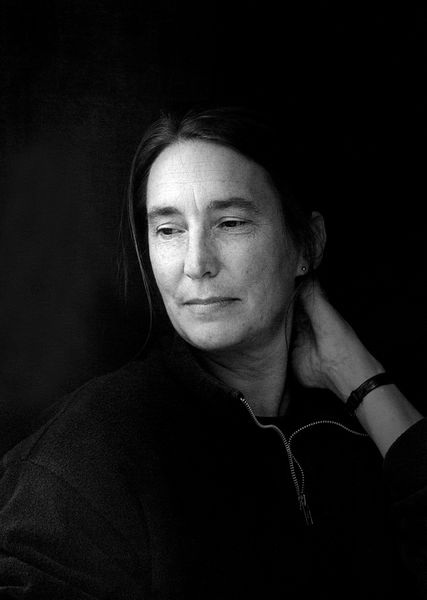 Proceeds from the sale of the surfboards will help fund the Parley AIR Station, which is an educational hub located in the Maldives, as well as the waste collection concept, Gaaf Alif atoll. Parley's Maldives outpost, which functions independently of political parties and religious institutions, optimizes and customizes operational schemes according to the unique needs of the region to promote the preservation of the surrounding ocean.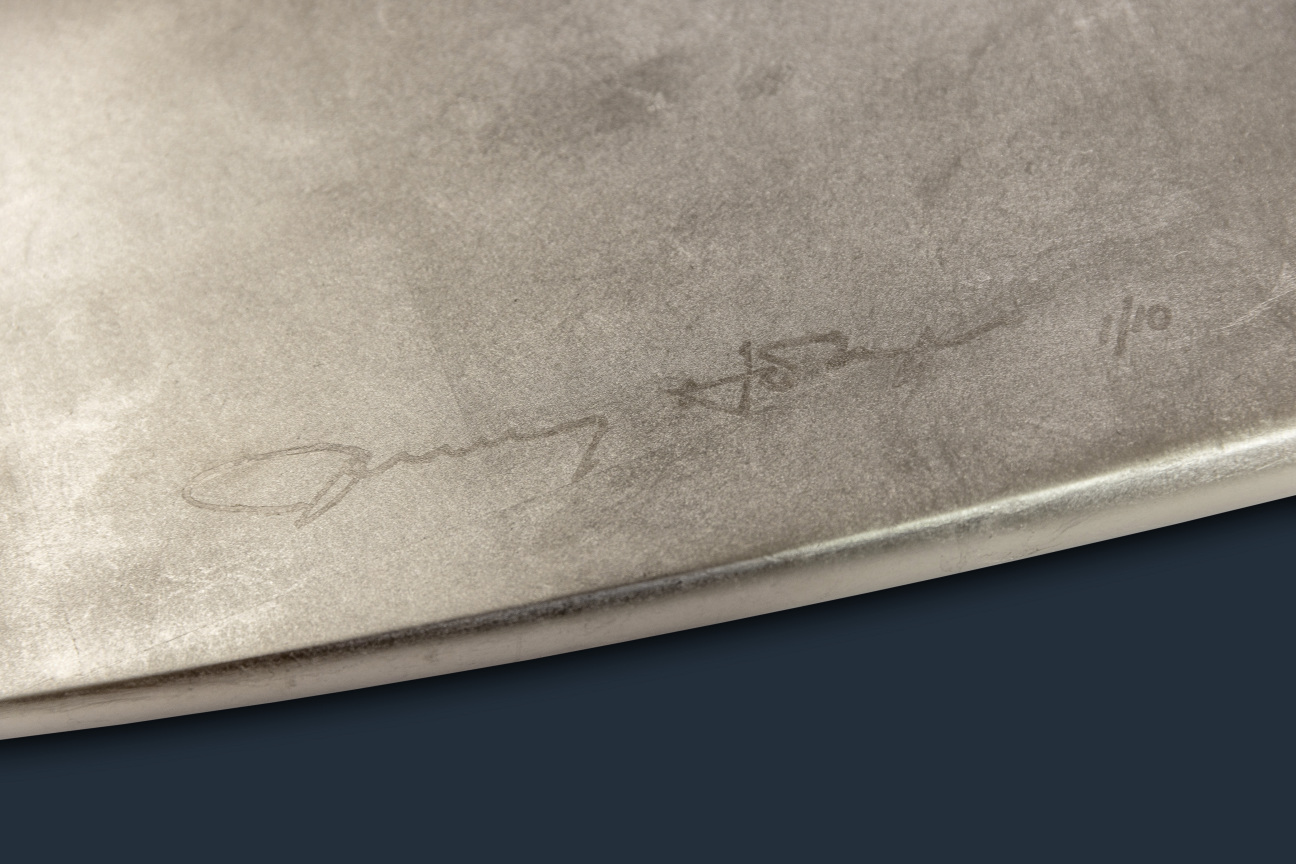 In essence, these shining surfboards bring the worlds of art and surfing together as they encourage eco-innovation, imagination, and collaboration between the industries to protect and preserve our oceans. Of course, the surf community is notorious for possessing an unmatched knowledge of and love for the ocean. They are therefore a vital player in Parley's mission to spread the message of the fragility of the oceans and their ecosystems. Likewise, artists are able to produce a creative call for action that incorporates this love and knowledge. Thus, although seemingly surprising on the surface, Holzer, surfing, and Parley are a dream team.
The Parley x Jenny Holzer surfboard capsule is available now for purchase requests.