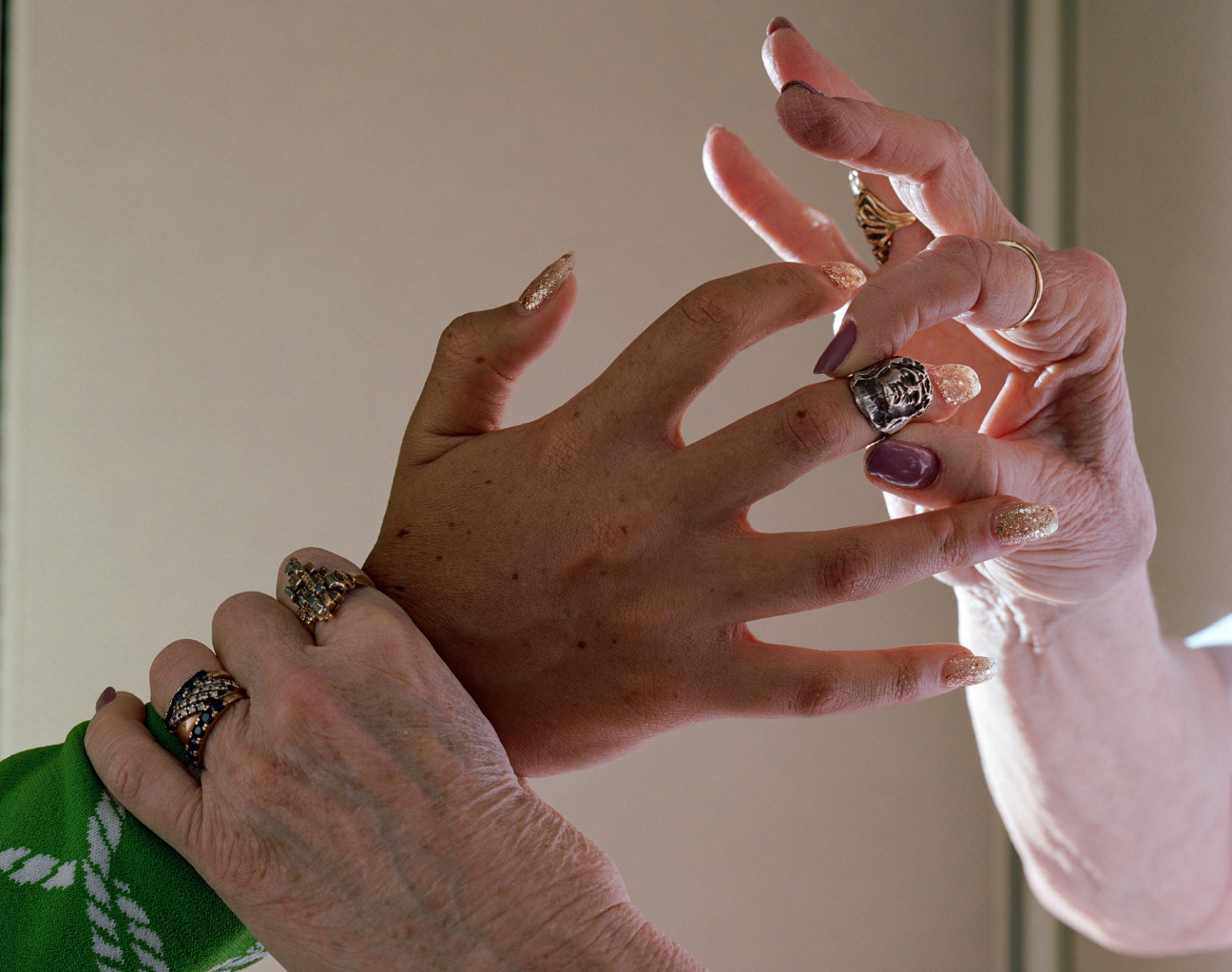 Welcome to This Week in Culture, a weekly agenda of show openings and events in major cities across the globe. From galleries to institutions and one-of-a-kind happenings, our ongoing survey highlights the best of contemporary culture, for those willing to make the journey.
"Metal Balm" by Torbjørn Rødland
Galerie Eva Presenhuber Seoul
In his fifth solo exhibition—and first in South Korea—Norwegian photographer Torbjørn Rødland will unveil 11 of his surreal works. Rødland's photography captures exaggerated depictions of everyday life and pop culture, often leaving his viewers eager to find answers buried in his compositions. Familiar motifs from art history, such as films by David Lynch, or videos by Paul McCarthy, are clouded with artistic distortion. His mimicry of commercialized photography echoes the modern day digitized experience as it loudly competes for the fleeting attention of viewers. "Metal Balm" will be on view from March 18 through April 28, 2023 at Galerie Eva Presenhuber in Seoul.
"Gerhard Richter"
David Zwirner New York
One of the most influential artists of his generation, Gerard Richter's first solo exhibition since his 2020 retrospective at the Metropolitan Museum is going up at David Zwirner. The show is set to feature never-before-seen oil paintings from 2016 and 2017, as well as abstract pieces, including sculpture and works on paper, created as recently as this year. With close to 60 years of experience, the artist continues to challenge audiences' interpretations and responses to his imagery with a bold new collection. "Gerhard Richter" will be on view from March 16 through April 22, 2023 at David Zwirner in New York.
"The Founding of the World" by Kenneth Tam
Commonwealth and Council Los Angeles
Kenneth Tam's latest exhibition explores the juxtaposition of male intimacy and systemic violence within Asian American fraternities through sculpture and video. Tam returns to this topic after previously dissecting it in a livestreamed performance with The Kitchen, in which he brought oftentimes humiliating and isolating brotherhood initiations to life. The new film, based on Tam's research into the death of a freshman during a fraternity initiation in 2013, opens with a line-up of young men inside a dark and overpacked room, performing military-like drills and transitioning between acts of violence and affection. In the exhibition space, empty liquor and cologne bottles litter the floor. A series of wall-hanging sculptures portray figures in hoodies and varsity jackets. For Tam, the tension between the unity created by these institutions, as well as the harmful and even deadly expectations and pressures that these men face, warrants further exploration. "The Founding of the World" will be on view from March 16 through April 22, 2023 at Commonwealth and Council in Los Angeles.
"Cross Communication" by Chris Burden
Gagosian New York
Chris Burden's early performances and multimedia works of the 1970s and '80s reflected the increasing levels of violence and complexity featured on American television screens. In this new exhibition, a range of Burden's early relics, films, and video works document his exploration of personal agency and artistic morality. By placing himself in odd and dangerous situations—like getting shot in the arm in Super-8, or crawling through broken glass in Through the Night Softly—Burden pushes the limits of his own mental and physical endurance, begging the question of what performers won't do for fame, or in 2023, virality. "Cross Communication" will be on display from March 14 through April 29, 2023 at Gagosian in New York.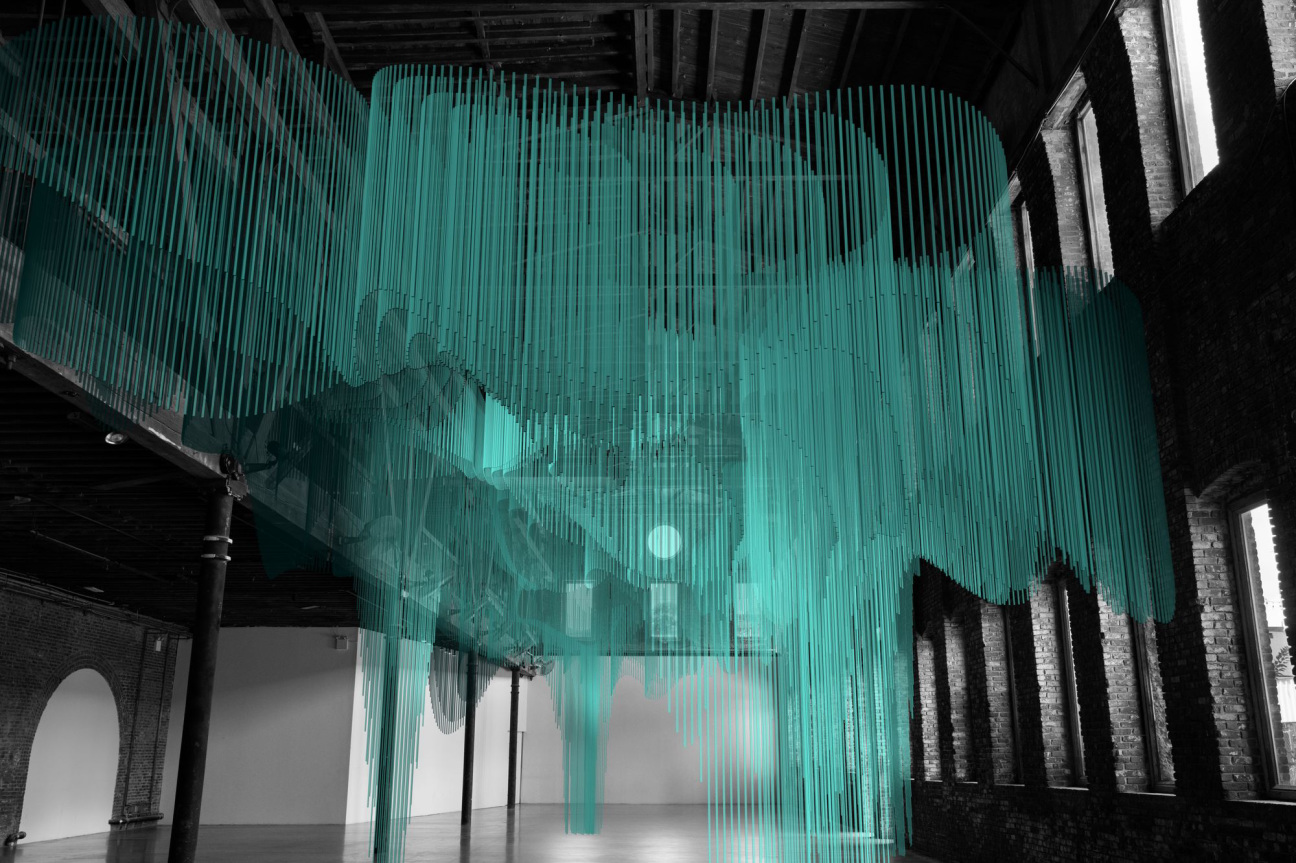 "Medusa" by Tin Drum
Pioneer Works New York
In an elaborate mixed reality experience, "Medusa" combines art, science, music, and technology to create an evocative immersion for all the senses. Developed by Tin Drum, with architect Sou Fujimoto and director Yoyo Munk, the exhibit explores individual and collective forms of behavior between human-made and natural structures of architecture. Through the use of transparent glasses, visitors are transported to alternate sensual realities. "It provides a space for contemplation in times of rapid change, where divisions that may have once felt solid are disintegrating and reshaping themselves," said Munk in a statement. "Medusa" will be on view from March 17 through April 16, 2023 at Pioneer Works in New York.
"Drawn Out" by Claudette Johnson
Ortuzar Projects New York
Claudette Johnson has centered her career around challenging Western depictions of gender and Blackness, creating life-sized portraits of Black men and women that ensure their presence is felt, taking up space that has often been denied to them in the canon of art history. In her first solo exhibition in the United States, she expands her exploration of portraiture through drawings of friends, other artists, and even herself. Many of her subjects look directly at the viewer, highlighting the intimacy of the artist's practice. "Drawn Out" will be on view from March 9 through April 22, 2023 at Ortuzar Projects in New York.
"On Point" by Todd Gray
Lehmann Maupin London
In his exploration of the African diaspora, colonialism, and embedded power structures, Todd Gray juxtaposes iconography from a swath of regions and social standings. His work challenges traditional beliefs about what photography can do, or look like, with layered frames and immersive scales. Previously, Gray's work has exceeded 30 feet, and featured a mix of custom built frames and ones plucked from estate sales and flea markets. Rollin' and Tumblin', a bright photograph of the Atlantic Ocean with two cannons facing out of the Fort Saint Anthony slave fortress, has colorful lines of distortion running through the image, a stamp from the damage suffered by Gray's memory card. By interweaving pieces of the past and present, the artist reminds viewers of their inseparable connection. "On Point" will be on view from March 14 through May 6, 2023 at Lehmann Maupin in London.