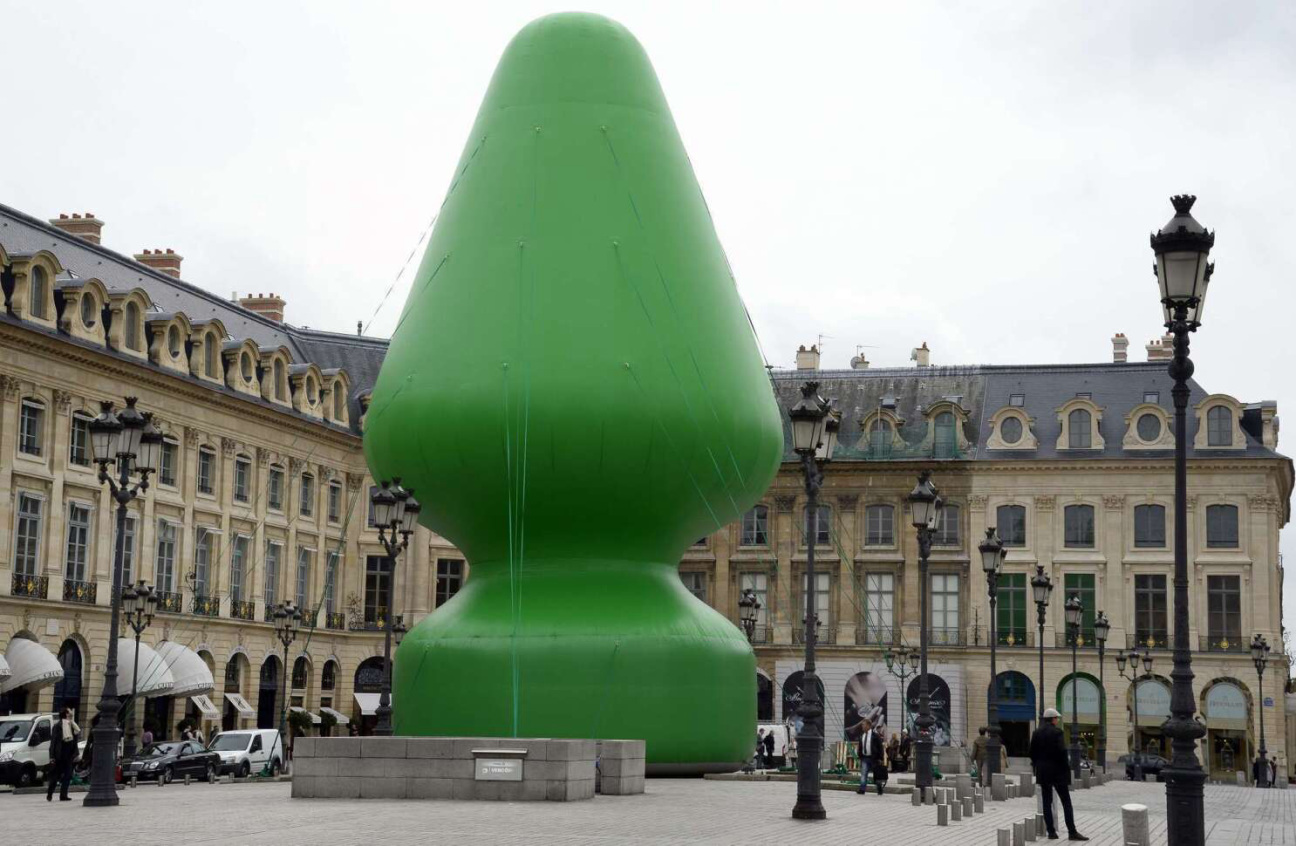 This is Art History, your weekly primer on the art world's salacious past. From heists to heartbreaks, CULTURED brings you the most scandalous stories from the history books, guaranteed to dazzle your dinner companions.
In 2014, the artist Paul McCarthy mistakenly pegged the French as a people with a sense of holiday humor and was invited to participate in FIAC, a contemporary art fair in the French capital. McCarthy was asked to design a piece for the Place Vendôme, a sprawling plaza in the heart of Paris commissioned by Louis XIV. The square once housed a monument to Napoleon Bonaparte, and the French Ministry of Culture is situated just a stone's throw away.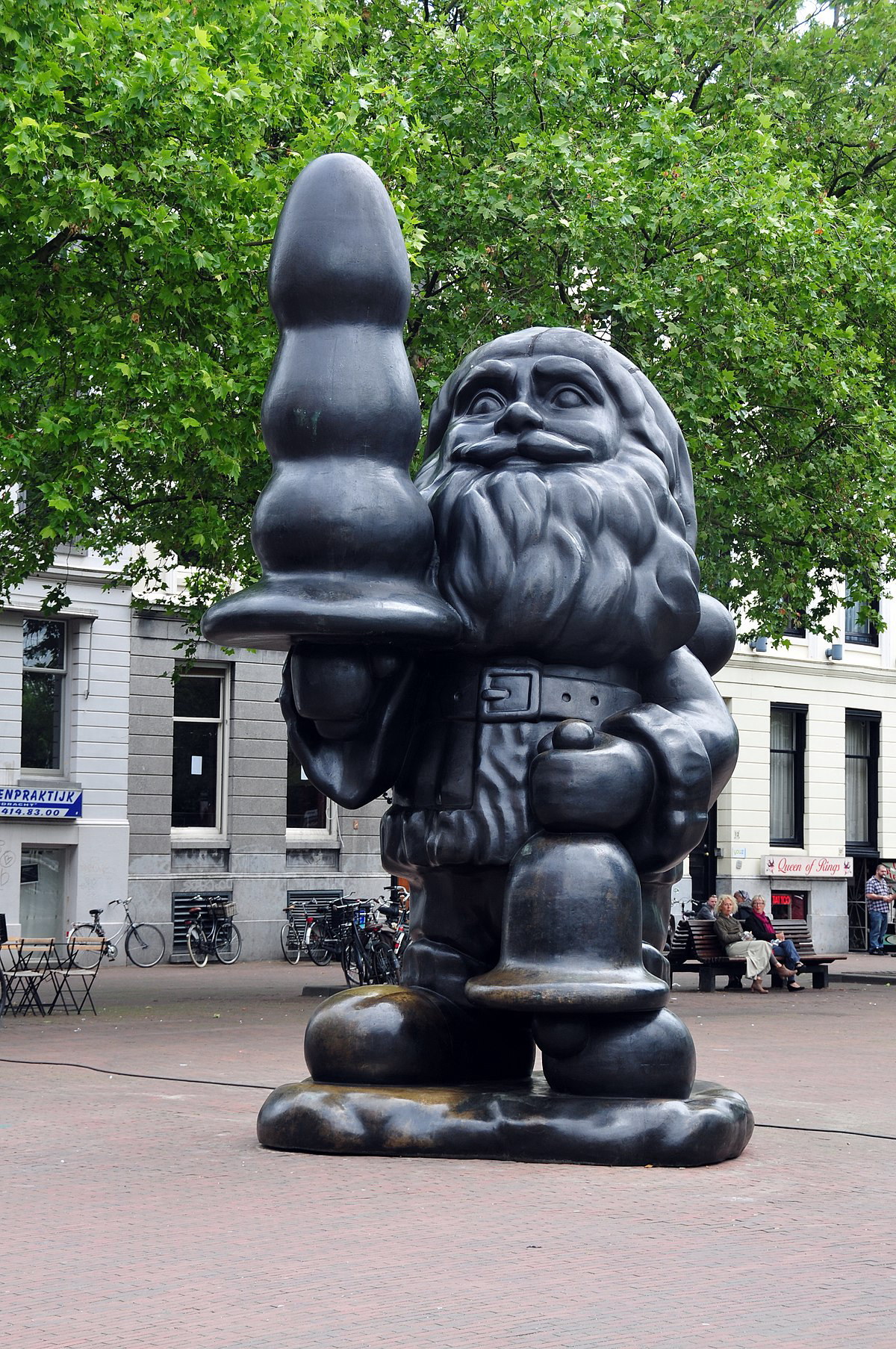 The result was a tongue-in-cheek homage to Christmas cheer by an iconic American contemporary artist who has earned a reputation for controversial (and sometimes deliberately crass) cultural critiques. Inspired by the work of Constantin Brâncuși and Hans Arp, McCarthy created a giant abstract inflatable structure that looked unmistakeably like a butt plug. The piece, titled Tree, built on McCarthy's ongoing fascination with the rituals and symbolism of Christmas. This was not McCarthy's first rodeo: in 2001, he installed a bronze sculpture of Santa Claus holding a buttplug in a Rotterdam park. "Consumer culture is so destructive, and Santa Claus is the god of consumerism. It's just so iconic for me, it's a signifier of Western civilization," the artist told HighSnobiety last year.
Tree was recognizable as a Christmas tree, but overt enough in its sexual undertones that no casual passerby could miss the double entendre. Immediately, the French revolted. During a post-installation interview with Le Monde, a stranger approached McCarthy and asked if he was behind the artwork. McCarthy confirmed that he was, prompting the stranger to strike him repeatedly in the face. "He hit me in the head, hard…He was screaming that I insulted France, but that was never my intention," McCarthy told The Hollywood Reporter. Vandals cut the power to Tree overnight and slashed through its support straps. By sunrise, only a deflated heap of fabric remained.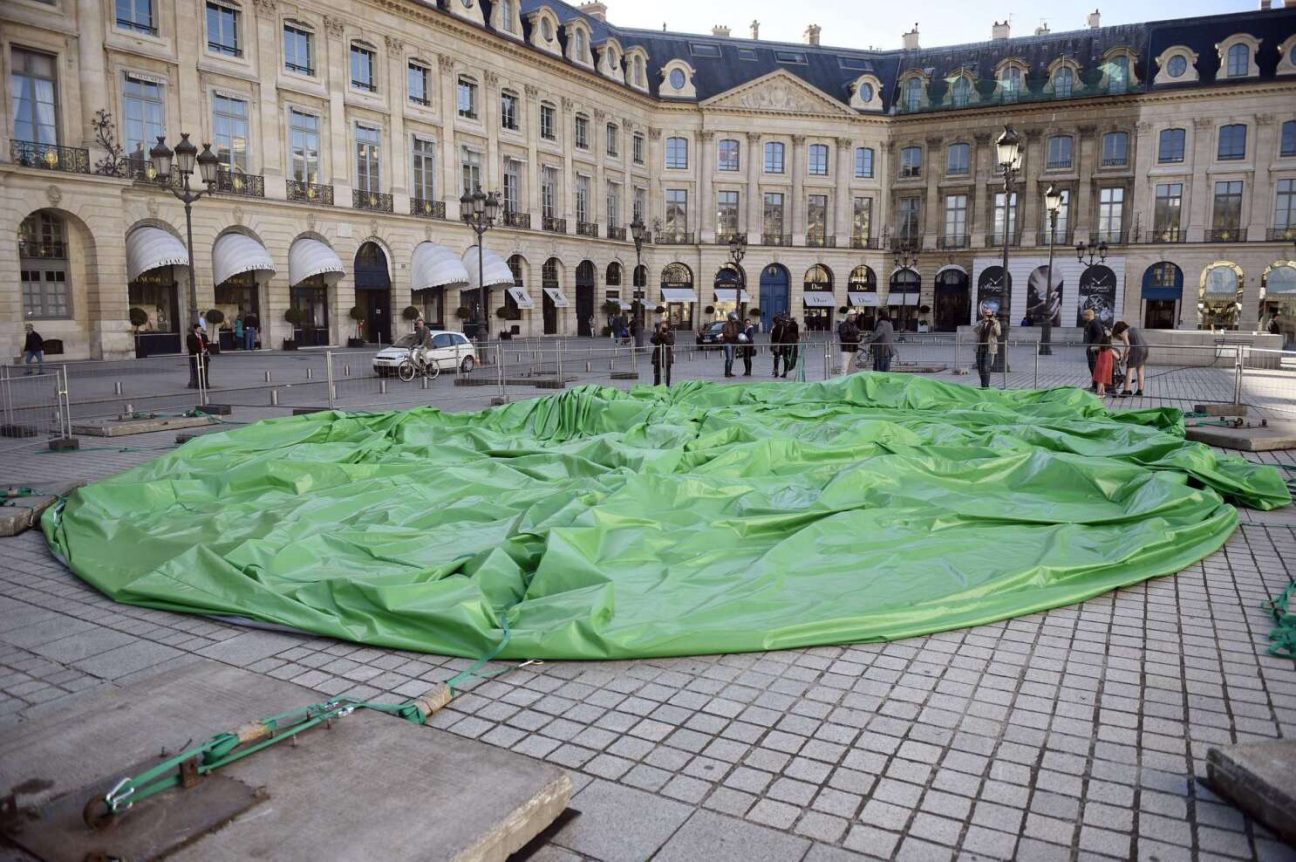 While some rejoiced, a few key figures came to McCarthy's defense, including the former French president François Hollande, who said, "France will always be on the side of artists, just as I am on the side of Paul McCarthy, whose work was sullied, no matter what one's opinion of the piece may have been."
Years later, McCarthy still maintains the integrity of his work. "One [reference] was positioning it in art history, and the other one was about the [symbolism of the] Christmas tree and Santa Claus," he reiterated last year. "So Tree was a critique of both of these things, Christmas and the art world. It's a joke."