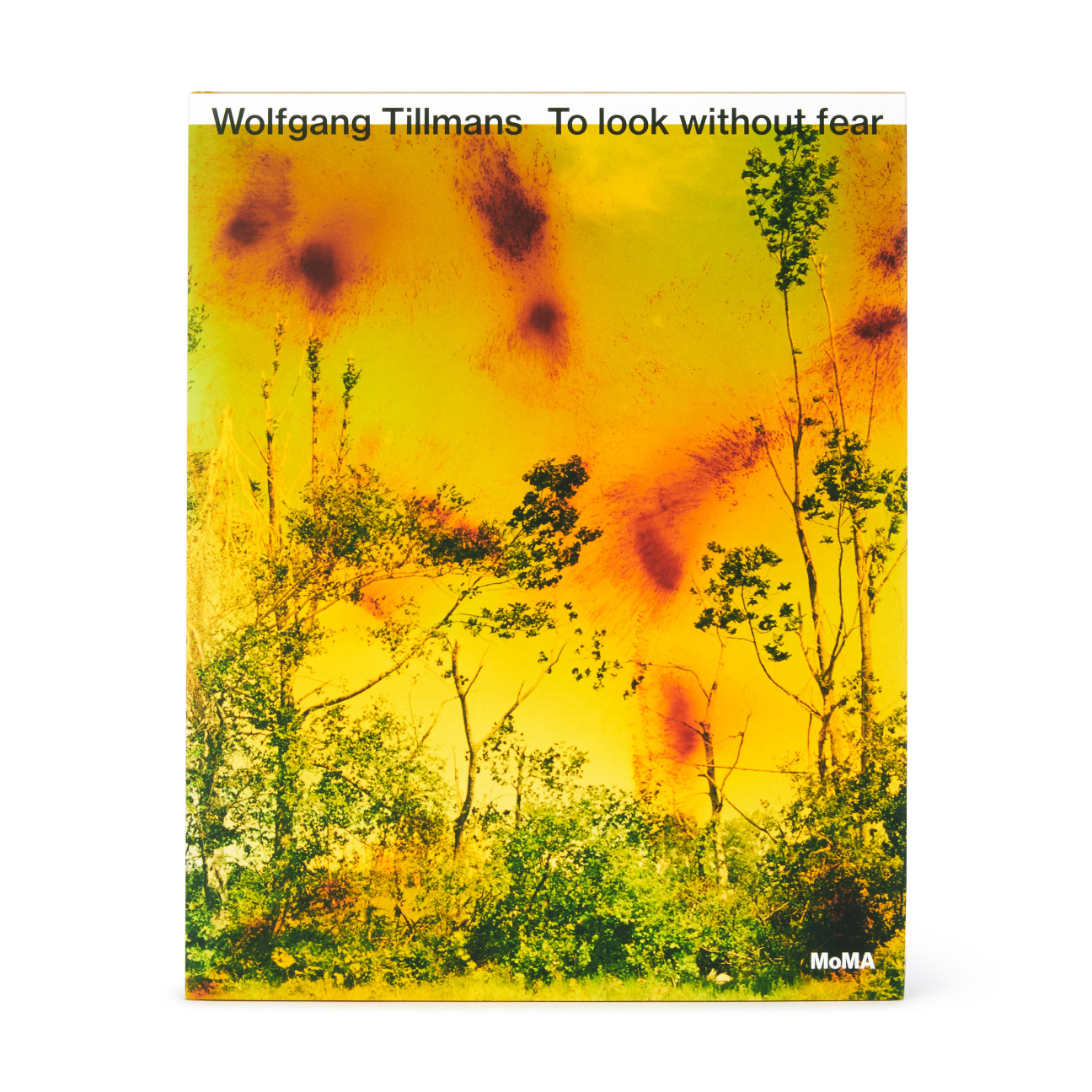 To look without fear by Wolfgang Tillmans
Wolfgang Tillmans's blockbuster Museum of Modern Art (MoMA) retrospective was so good we went back twice. The exhibition was a flattering reminder of how the artist has learned to bend magazines into three dimensions, taking photography places it hasn't been before. At MoMa, Tillmans's photos are pinned to the wall, a charming idiosyncrasy that caught the eye of MoMA board members, and prompts fantasies for others. The catalog ups the momentum by laying out not only the work itself, but by drawing pathways showcasing how it travels and resonates and invents. The book jumps into nooks and crannies the show can't by inviting experts and friends to chime in, a move that mimics Tillmans's own democratic ideals. Roxana Marcoci, the David Dechman senior curator in MoMA's Department of Photography, points out: "As an advocate for democratic values, Tillmans has sought to undo hierarchical distinctions and foster new forms of solidarity. He conceives of the artist as an amplifier of ideas, and this volume is a manifestation of the ways he sees the world, and an articulation of a world he would like to live in."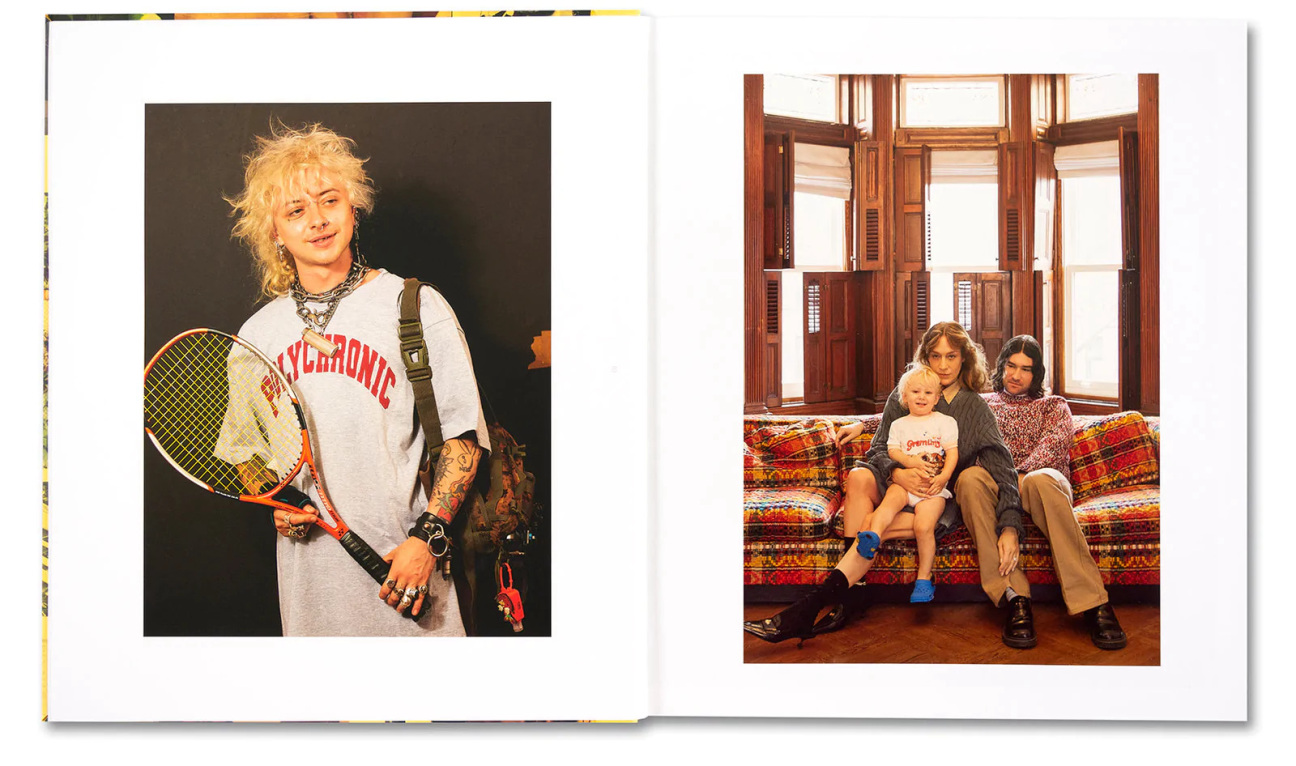 AMERICAN POLYCHRONIC by Roe Ethridge
For reasons pertaining but not exclusively to our cover photoshoot earlier this year with Chloë Sevigny, Siniša Mačković, and Roe Ethridge, we'd be remiss if we didn't include the photographer's return to print: AMERICAN POLYCHRONIC. Genuinely a great book, it features more than 3050 works from the inimitable photographer. Not long after the opener of a self-portrait with a blackeye, Ethridge presents an outtake from the Sevigny-Mačković family shoot, and the final image of the book isn't a personal at all but a blurry sunset. He is one of those photographers that picks at cliches like open wounds rather than trying to disguise them. If the establishment is worried something has become the patient zero of unoriginality (read; sunsets, beaches, beautiful women), Ethridge is the first on the scene. Leaning into cringe like it's a couch, he mines the excruciating details of the everyday to find where the absurdity becomes a bit. It is only here, at the precipice of laughter turning to tears, that we feel our obliques. Bookmark this one for the comedians in your life.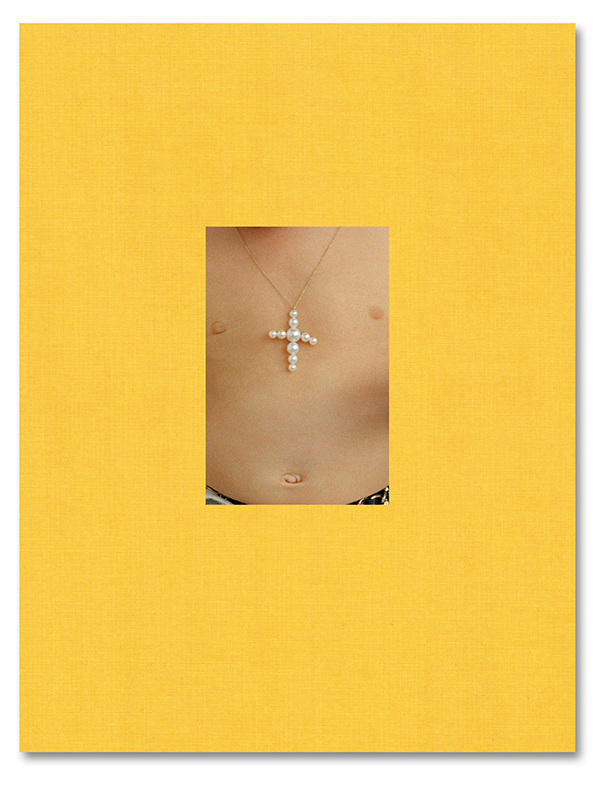 If you don't own Talia Chetrit's Showcaller, go find it on eBay and pray they won't gauge you for it. And once you do, order Joke, her sophomore sequel. The artist's practice is a revealing one, a process which encourages her to make images with her lover, and now with her husband and baby. The vibe transition from Showcaller to Joke documents this coming of age. If Showcaller is Chetrit alone in the studio, straddling a radiator for heat in her panties, or nude embracing her lover in an impossible field of green, Joke is a long, windy game of dress up played for years at a time with your husband and baby, all of whom are trapped with you during a pandemic. Both books include Chetrit's signature flashbacks, reprints from negatives she shot during her childhood, whether that was the skyline of New York featuring two towers or her teenage friends experimenting with their sexuality. These additions make looking through Chetrit's books feel as though they're the photo albums of a friend. In a way, they are. Joke and Showcaller arrive hot and fresh and as close to poignant millennial folklore/nostalgia as you can get without getting burned.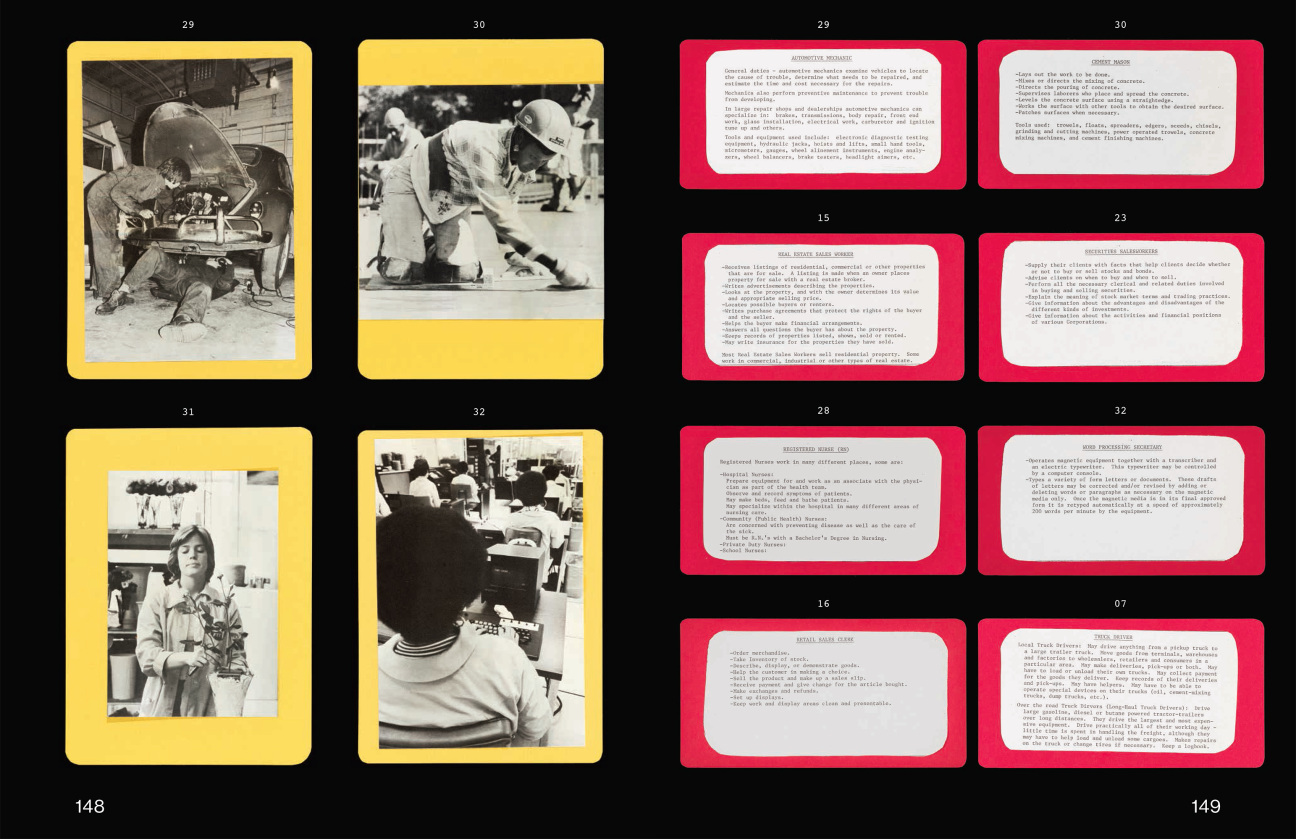 A Brand New End: Survival and Its Pictures by Carmen Winant
Artist Carmen Winant's new book A Brand New End: Survival and Its Pictures opens with an essay titled "A Woman's Survival Manual." What follows this stomach-flipping essay on domestic violence and femicide is a series of newspaper clippings, largely assembled from the files of the Philadelphia's Women's Death Review Team, "a coalition of public servants and women's group leaders who sought to track and understand the premature deaths of women in the city" working between 1996-2016. The articles, usually cut and pasted on now faded purple (the color of Domestic Violence Awareness Month), unfurl like a car crash—a jarring accordion of real-life horror that in its repetitions and patterns reveals a cultural landscape inured to femicide. As such, the book is a unique document that distributes urgent safety information while poetically celebrating the sacrifice this information cost and the sisterhood it took to compile. When asked about its creation, Winant writes, "This book has been unlike any other project. Part artist book, part historical document, it was made to point to the prevelance of domestic violence while also holding up the systems of feminist solidarity that support women and other marginalized people who contend with patriachal violence. In this way, it is at once an elegy and a declaration of life."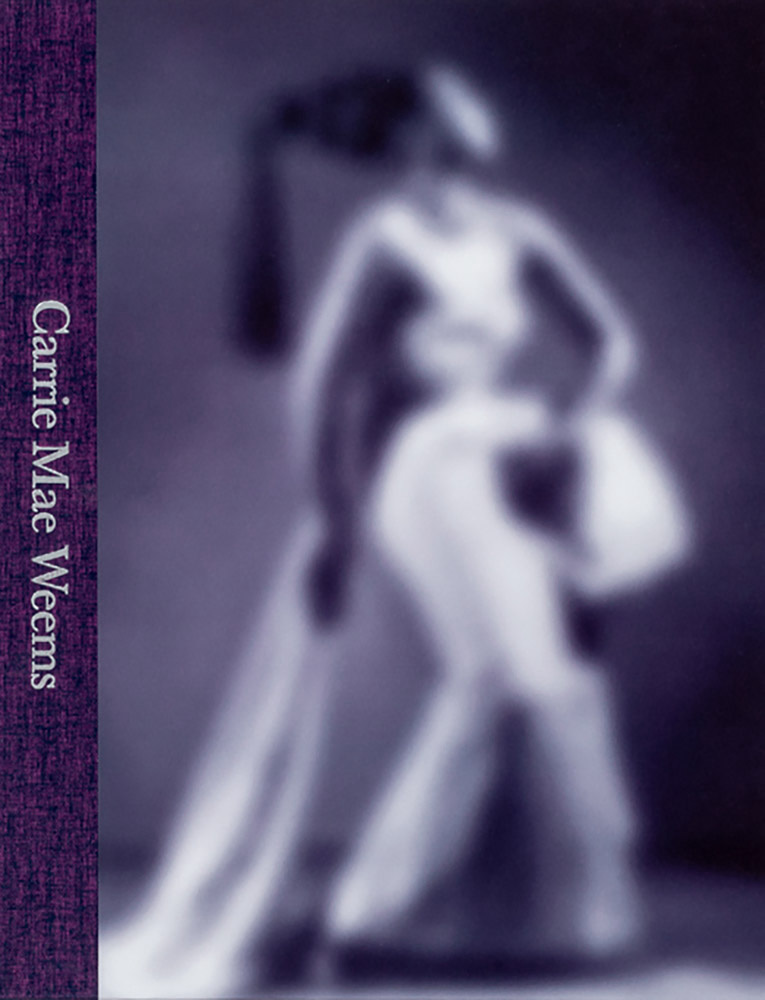 A Great Turn in the Possible by Carrie Mae Weems
A visual essay titled "The Look of Things" opens Carrie Mae Weems's new book with KBr Fundación MAPFRE Photo Center, which serves as the most comprehensive overview of the artist's practice to date. This dreamy excursion in an otherwise resource-driven book operates as a kind of primer reminding the reader about the active looking Weems's art requires of passerby. Weems isn't satisfied with the glance; she pushes us to compare and think about how images relate when put together, and the meaning that is generated between them as siblings. After we are warmed up, the text dumps us into the deep end with page after page, series after series, an impressive array that reminds us of Weems prolific 30-year-long career and how many themes have accrued like handsome baggage. Essays punctuate the deluge and speak on behalf of what we already know about Weems, directing us towards new questions that might be generated from those narratives. Elvira Dyangani Ose's contribution, an essay titled "A Great Turn in the Possible: A Background to Carrie Mae Weems's Oeuvre" dares thankfully to include delightful personal anecdotes, like the time Weems and Toni Morrison shared the quiet satisfaction of years of mutual admiration, culminated on a chance night in a Parisian restaurant.