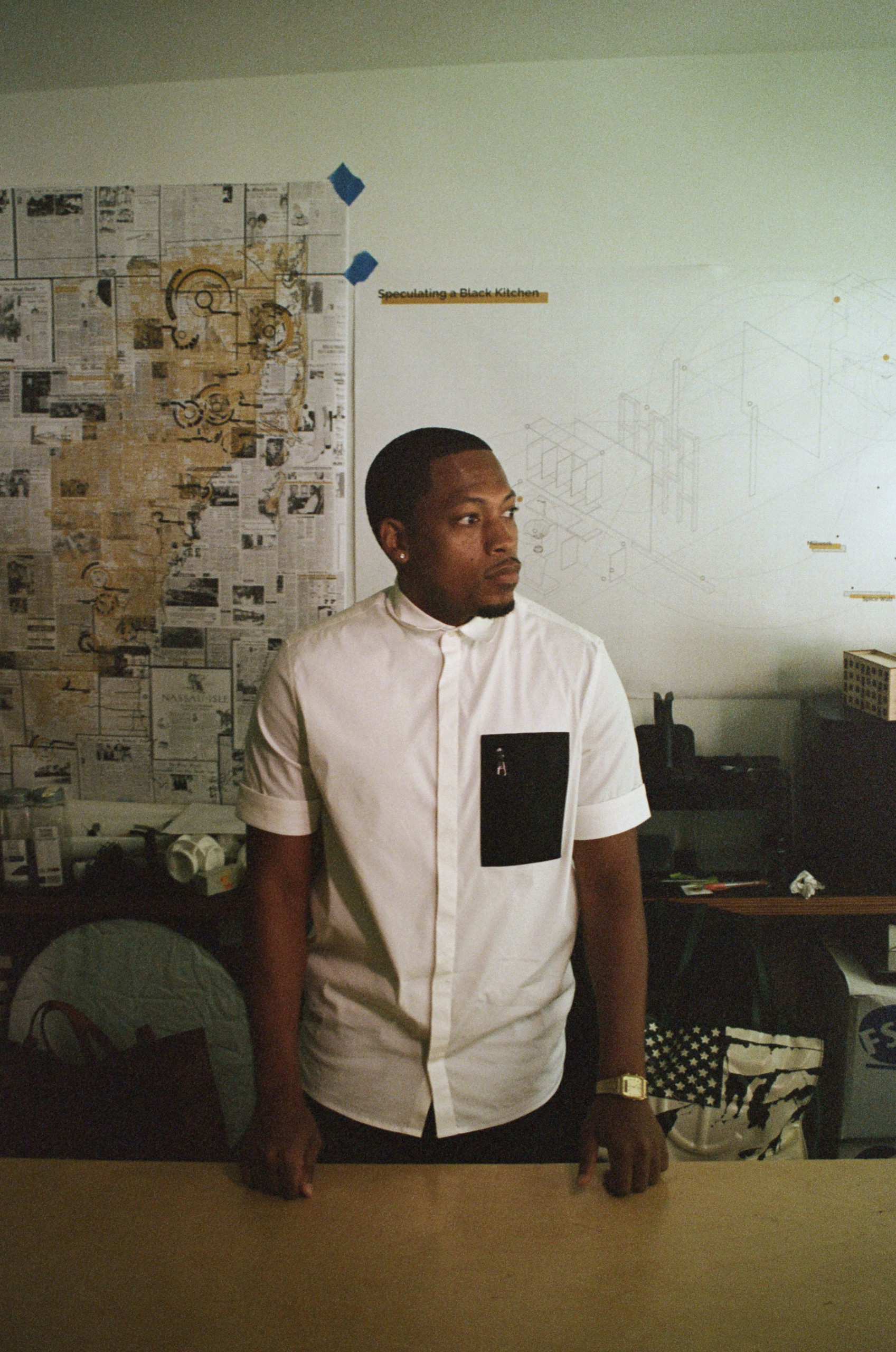 Growing up on Chicago's West Side, Germane Barnes loved the annual back-to-school block party. A collaborative, communal and self-organized event, his neighbors would pool their resources for school supplies, cook enough to feed a small army, and gather to celebrate life and each other's company. All of this was done simply in the name of neighborliness. This vision of urban community stuck with the designer, who is now the owner and principal of the Miami-based firm Studio Barnes, winner of the 2021 Architectural League and Harvard GSD Wheelwright prizes, as well as a 2021 Rome Prize Fellow. His practice explores the relationship between architecture, identity and agency, with a particular lens on domesticity and Blackness.
Barnes's past projects have included architectural interventions that explored the symbolism of such spaces as porches and community gardens, and this September the designer is experiencing a homecoming of sorts. For the 2021 edition of the Chicago Architecture Biennial, which opens today, he's returning to the idea of those community gatherings of his youth for Block Party, an architectural collaboration that activates and converts a vacant lot in his hometown neighborhood into a new public destination. For Barnes, the project has an even greater and more personal mission, one that is captured across all the work he does: creating a platform to center Blackness and give voice to those that have historically gone unheard.
"I'm going to bring back a history of our city that's often not talked about, but is such an important part of the ways in which we protect ourselves," he explains. The project is part of The Available City, a curatorial concept led by biennial artistic director David Brown and inspired by the untapped potential of Chicago's vacant lots, of which Brown says there are over 10,000. Throughout the show, 10 of these sites receive urban interventions like Barnes's, moving the biennial entirely away from its usual polished hub at the Chicago Cultural Center and into the city itself.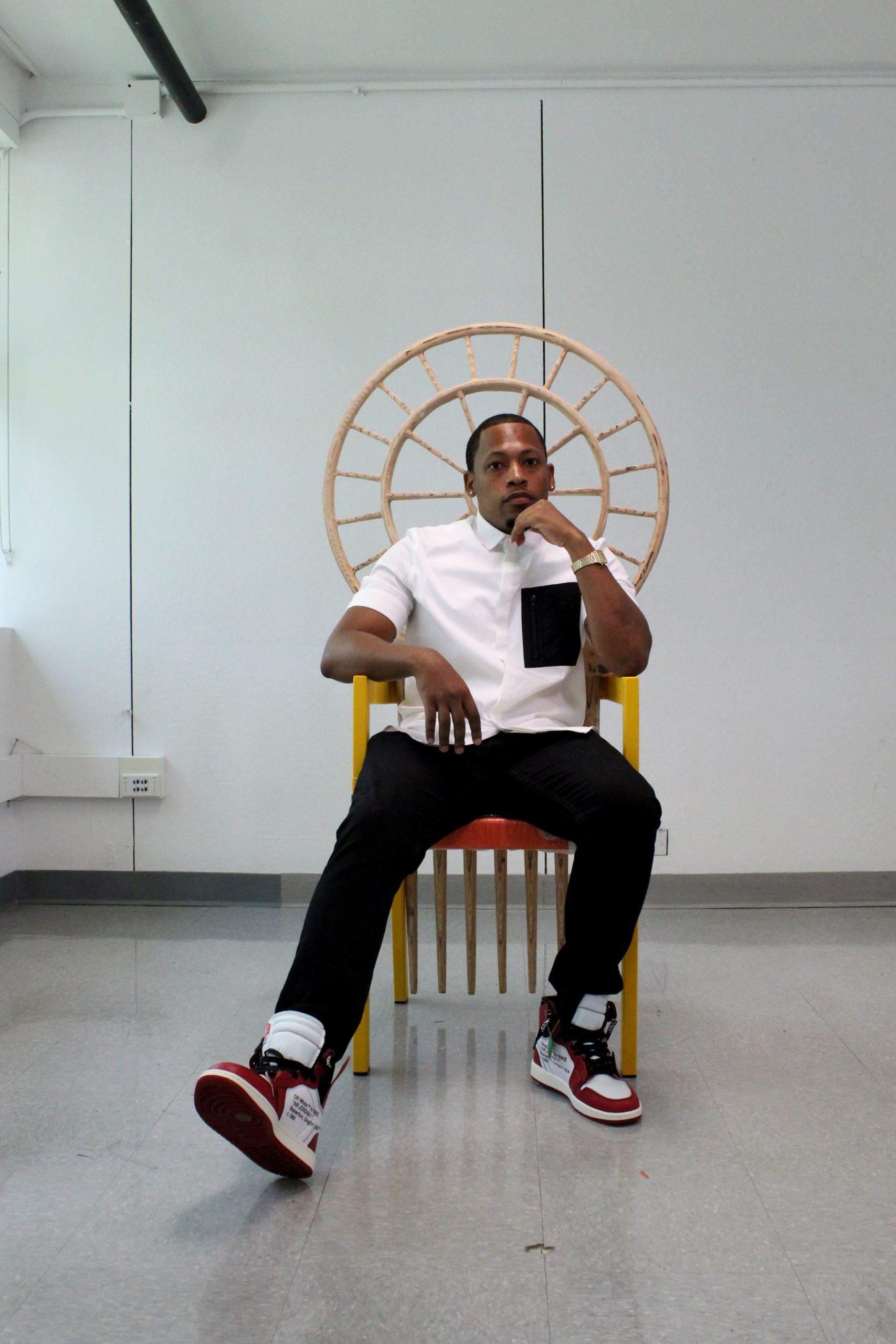 With Block Party, Barnes hopes to shirk the city's negative, racist stereotypes. "Everyone loves to talk about Black-on-Black crime and ask what Chicago is doing to protect itself. Nobody realizes that no one's fighting the systemic discrepancies more than us," he says. "There's neighborhood watch and all these internal things that never get any type of exposure." In collaboration with assistant professor in Environmental Design at the University of Colorado Boulder Shawhin Roudbari, MAS Context and local organizations Westside Association for Community Action and Open Architecture Chicago, Barnes's Block Party creates a modular, durable and climbable play structure to spotlight the way Black communities on the West Side have built themselves up, both metaphorically and physically. It invites visitors and neighbors to mingle and gain an appreciation for the vulnerable neighborhood's ingenuity, resilience and rich modernist architectural history.
Since he was a child, Barnes knew that he either wanted to be an architect or an NBA player (or both). As he started on the path toward architecture, he was hard-pressed to find Black peers or mentors in classes, as professors, teaching assistants and, later, at design firms. A good support network is crucial to anyone's success, but particularly when larger social systems are at work against you, as is true for people of color and those from disenfranchised communities. Architecture academia is an unforgiving world where crit sessions can find peers chastised for the use of lesser-quality materials and tools, says Barnes. For those less privileged, doing the best with what you can is not rewarded, and, as the 35-year-old designer puts it, "To be frank, I don't like that shit." Today, mentorship is a large part of his own studio practice, and being unabashedly himself is something he refuses to change.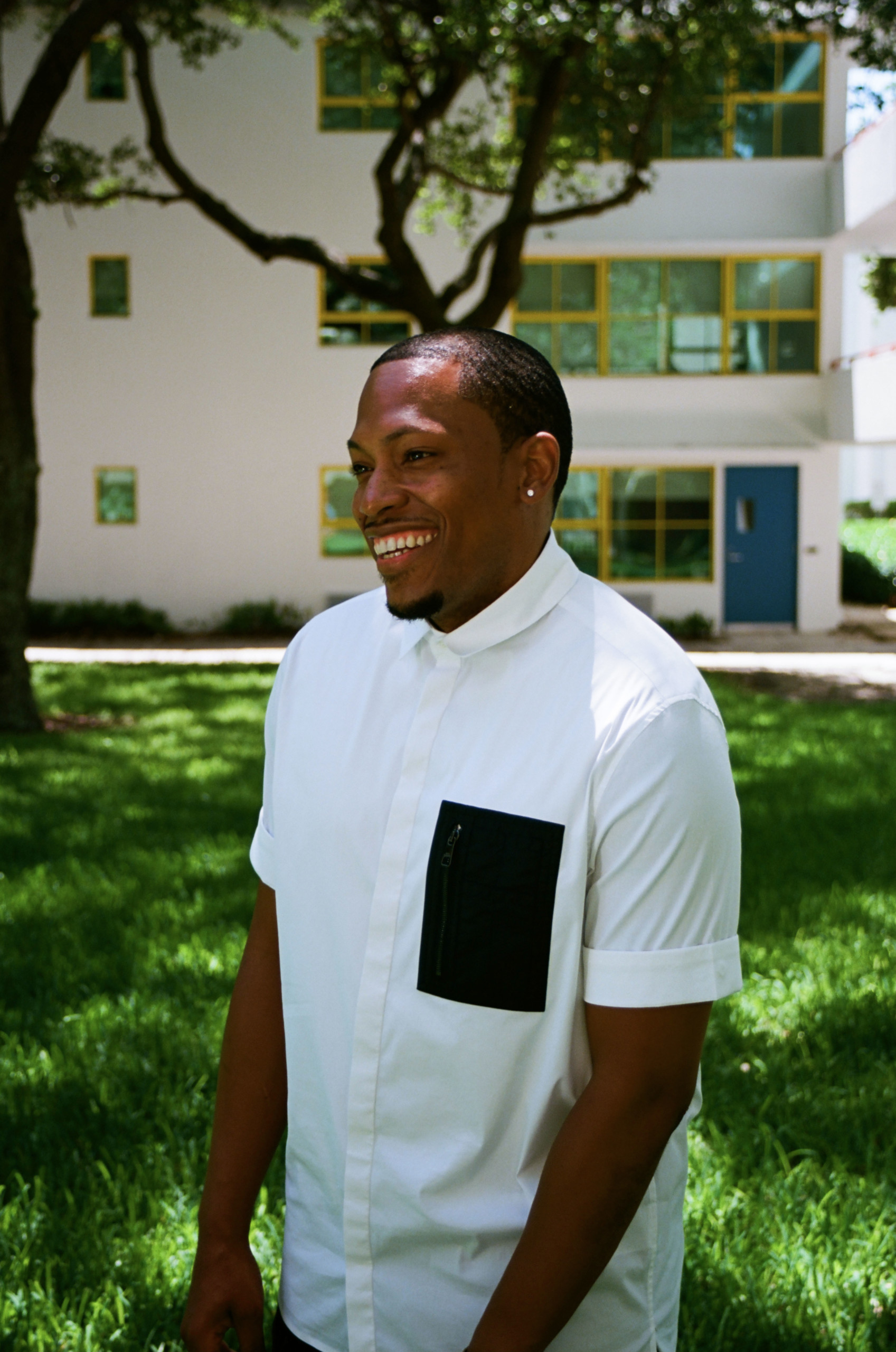 "If you don't see people who look like you, you're less inclined to believe that they exist," he says. Recently, Barnes was the youngest participant in the Museum of Modern Art's "Reconstructions: Architecture and Blackness in America" exhibition—its first ever to feature an all-Black roster of creatives, where his presentation explored what it means to be Black in Miami. The Chicago native's decision to begin his own studio in the Magic City was borne out of his dedication to this cause. At 27, he was faced with a choice: He and his Woodbury University architecture graduate-school professor Jennifer Bonner of MALL had won a competition that would allow them to design architectural interventions in the struggling Miami suburb of Opa-locka, Florida, while at the same time he was offered a job working with Pritzker Prize-winning starchitect Jean Nouvel in Paris.
"I had to listen to my heart," he says. "And my heart said, 'You're always saying you want to do stuff in Black neighborhoods because, being Black, you know what it's like. Go to Miami.'" It's the same attitude that brought him to this edition of the Chicago Architecture Biennial, one he sees in complete alignment with the kind of contribution he wants to make with his architecture, and to his other current projects: a house and accessory dwelling unit, both in South Miami; a home in Belize for a childhood friend and a film about Miami as a Black city. "For all I know, I could have been in Paris, just making models in the basement all day, as opposed to actually changing the community."
He tells me an anecdote that exemplifies this: For his Wheelwright Prize headshot, he sent in portrait options in a pink fur jacket. To any hip-hop lover, the iconic image of rapper Cam'ron decked out in pink mink at the Fall/Winter 2003 Baby Phat runway immediately springs to mind. Coincidence? Most definitely not. "I'm not going to send in standard art," he says, unapologetically and with a smile. "I flipped the architecture photo on its head because I do it for my culture."
Craving more culture? Sign up to receive the Cultured newsletter, a biweekly guide to what's new and what's next in art, architecture, design and more.