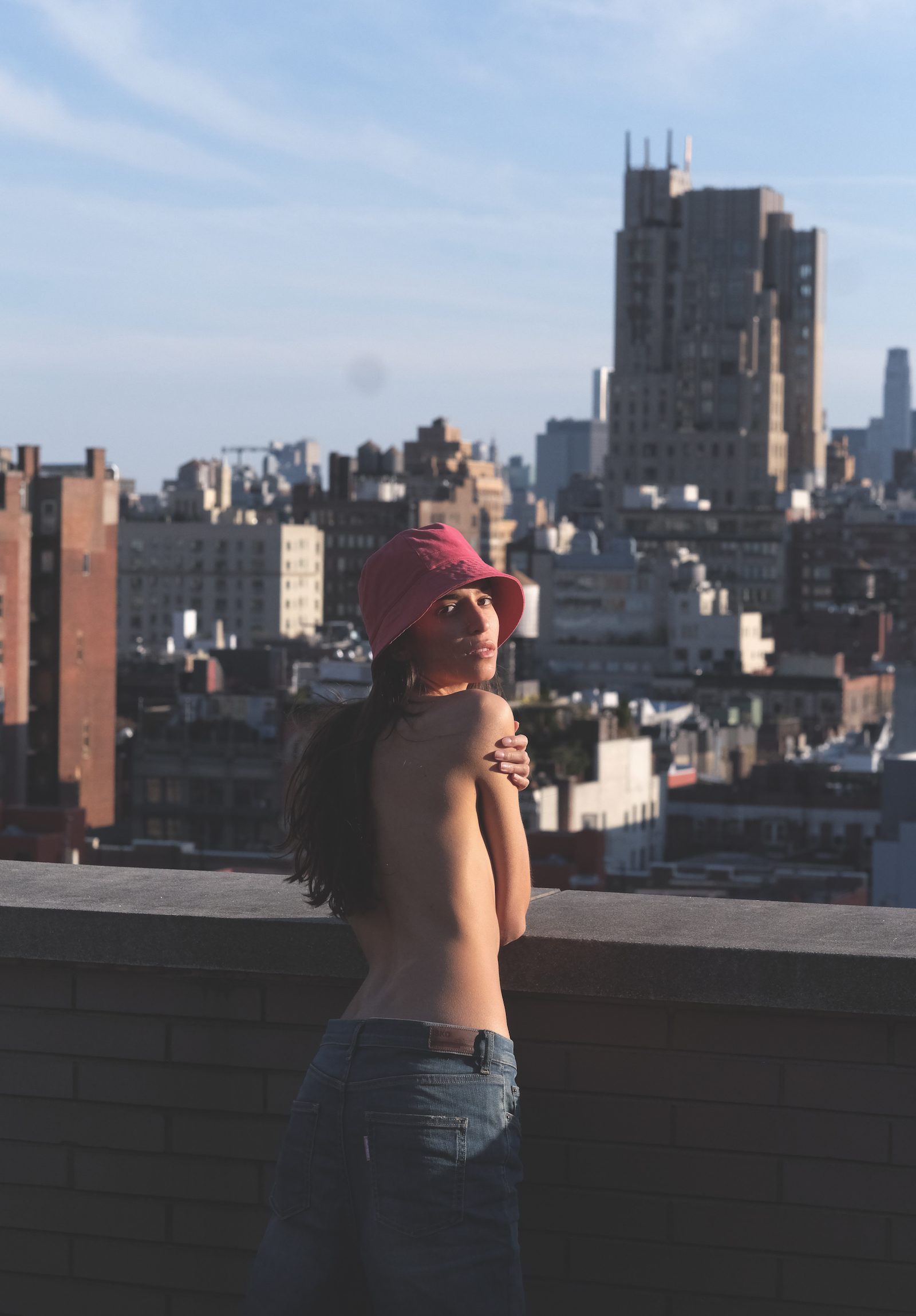 In 2018, activist and creative director Marina Testino grabbed the attention of the Internet with her social media campaign, #OneDressToImpress. Armed with a ruby red pantsuit and her Instagram profile, she wore the same vermilion suit for two months, a statement against overconsumption. The experiment cemented Testino as a voice to be heard on issues of sustainability. Now, three years post, she is continuing her activism work on social media, using "artivism" (art and activism) to encourage ecological practices in fashion.
"When I decided I wanted to get into the fashion industry, I soon realized it was one of the biggest polluters, but at the same time, such a beautiful industry that has so much potential to make changes and be more conscious," she says. As niece of legendary photographer Mario Testino, Marina has spent her 27 years immersed in the world of fashion—environmentalism came with the territory. "My family has always been very conscious about the environment, and I was brought up with this mindset and surrounded by nature," she explains. "The same goes for fashion and art—both were very present growing up."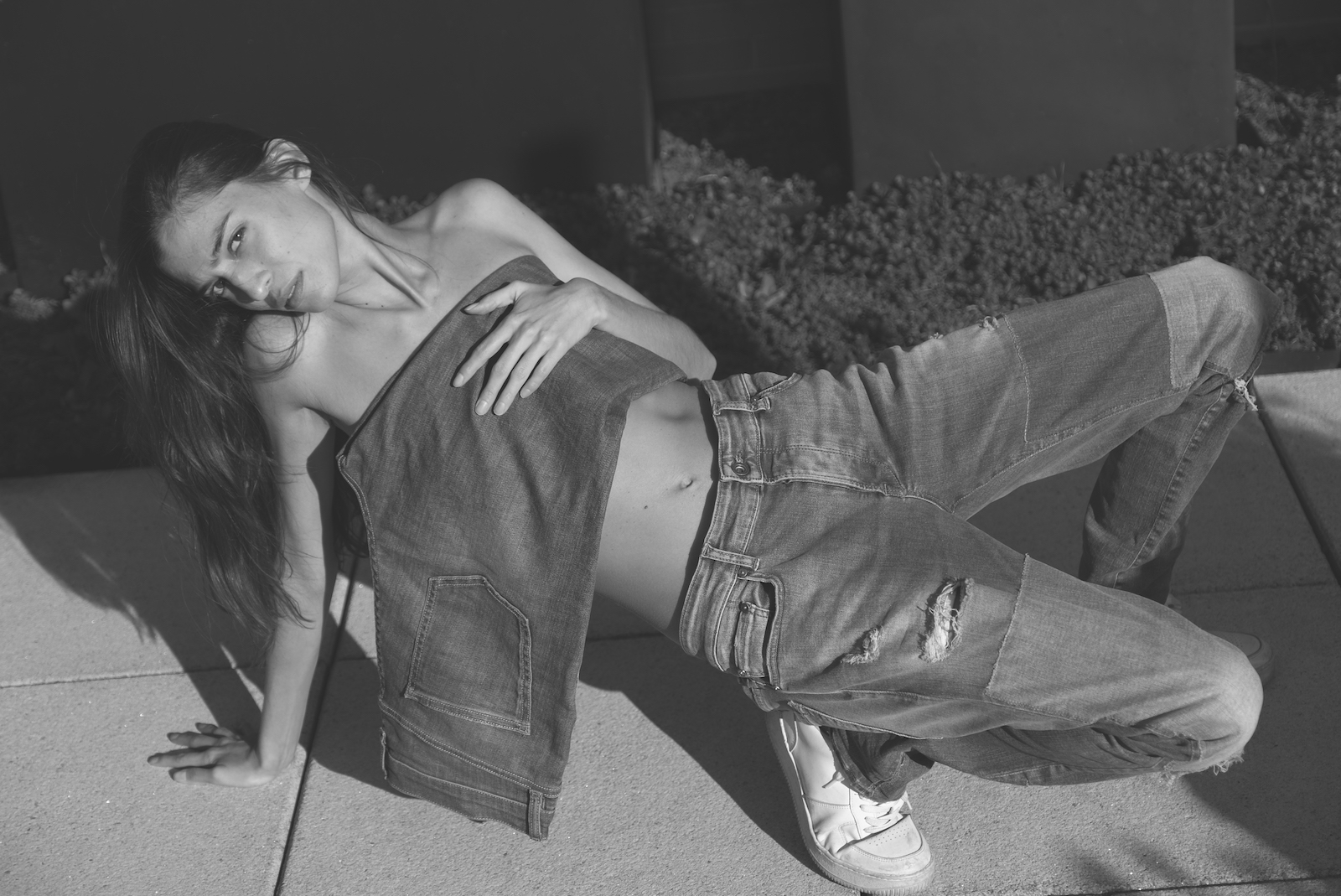 Today, Marina is making her own name in the world of sustainable fashion, as one of its most outspoken supporters. In addition to her own personal social media campaigns, she established Point Off View, an agency that aids creatives, brands and organizations in transforming their digital content to adapt a more eco-friendly vision and future. Clients range from fashion giants like Chanel and Fendi, to nonprofits such as Fashion Revolution and Oceana, to renowned publications including Vogue and Vanity Fair.
"In today's world, information is key to driving change and social media is probably one of the most powerful and used tools," she explains. She recently launched #LetsGetReel, a series that showcases the behind-the-scenes work of environmental activists and artisans. The goal is to "encourage transparency" in fashion and manufacturing. At this moment, transparency is more crucial than ever, especially because the fashion industry is partial to "greenwashing," with brands falsely conveying claims of sustainability and environmental friendliness to follow the sustainability trend, as opposed to truly establishing change.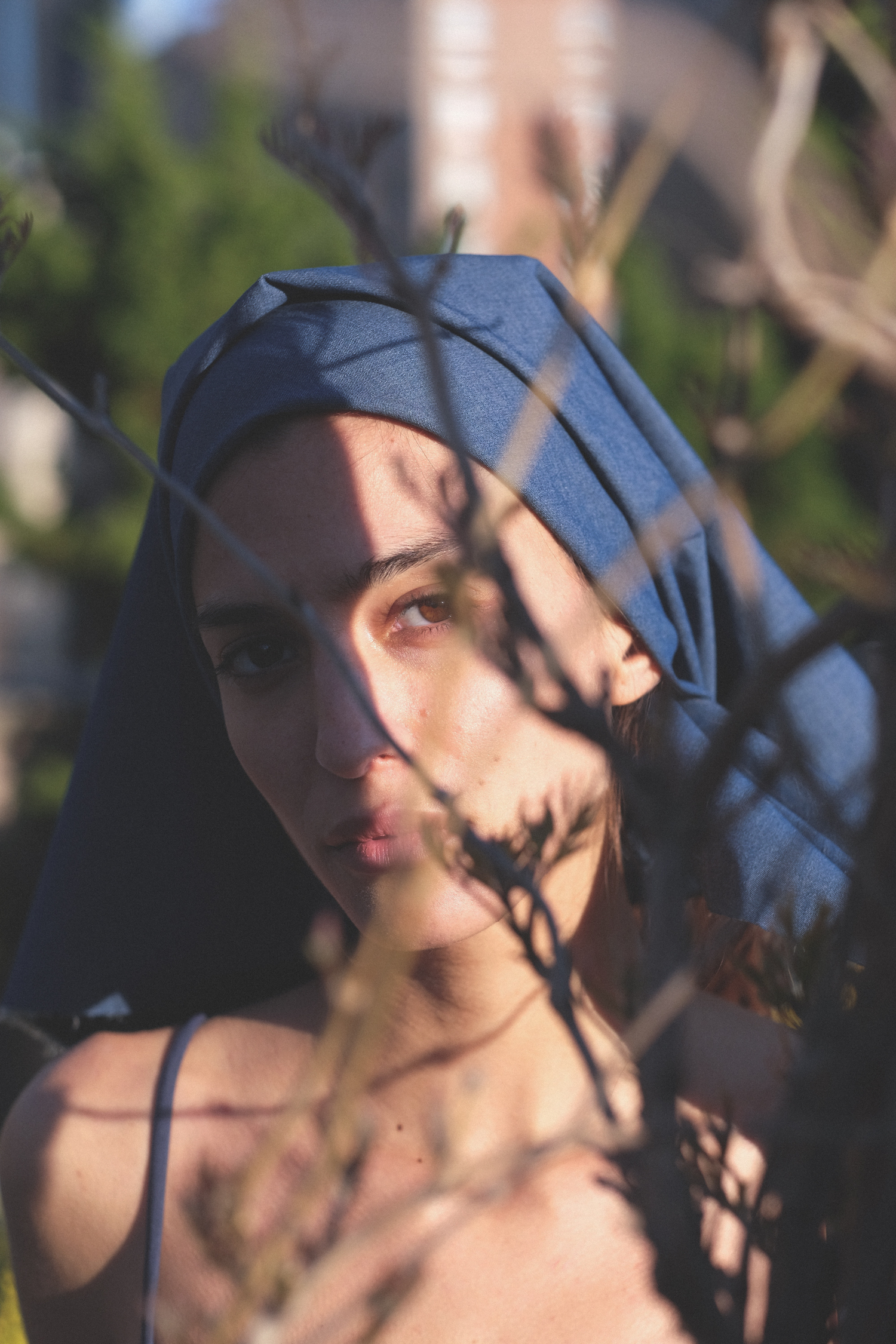 The most recent #LetsGetReel collaboration was with ISKO Denim, the world's largest denim manufacturer. "ISKO are pioneers in conscious denim and as a manufacturer that works with brands all over the world, from big to small, everything they are doing is impressive," says Testino. "Through #Let'sGetReel, I want to educate as many people as possible about the impact the fashion industry has on the environment and the alternatives that are now available to be more conscious."
But Marina isn't only set on unveiling the work of large companies like ISKO Denim. Point Off View has mainly shifted its Instagram presence to @sustainablefridays, where she is building a comprehensive directory of small and independent sustainable brands, from up-and-coming clothing labels like MOZH MOZH and Olly Lingerie to products from a range of industries like Liquid Death canned water and One Ocean Beauty.
"By definition, bigger brands produce more garments, leading to more waste, energy consumption, water consumption and transport," the activist explains. "When you look at smaller brands, the system changes completely, smaller brands produce more locally and in smaller quantities."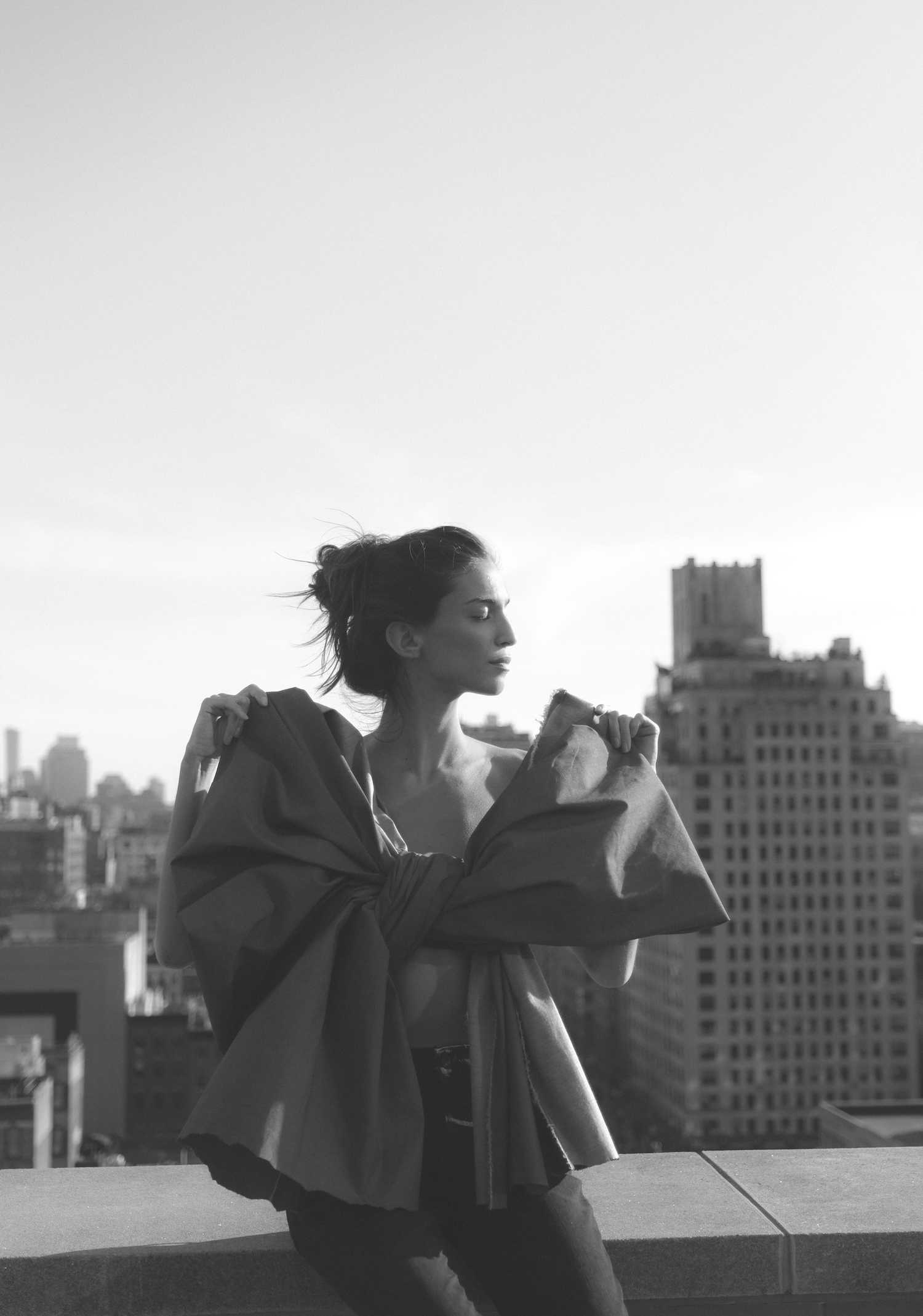 Her most recent partnership is with 5 Gyres, a nonprofit fighting plastic pollution and its impact on global health. Marina and 5 Gyres recently celebrated Plastic Free July, an initiative from the Australian Plastic Free Foundation. "I wanted to make it easy for everyone to make the switch from plastic products to plastic-free alternatives in all aspects of day-to-day life: from coffee cups to seaweed film," she says of the collaboration. Along with 5 Gyres, she is partnering with brands including Liquid Death, grocery delivery startup Quinn, biodegradable materials company Notpla, that offer plastic-free alternatives to everyday products.
Though details are yet to be revealed, this September Marina has an exciting new project in the works that will continue her sustainability "artivism" work. "Everyday, there are more alternatives, new materials and more brands implementing sustainability in their business models," she says of the companies she aims to support. "They just need to gain visibility and become the norm."
Craving more culture? Sign up to receive the Cultured newsletter, a biweekly guide to what's new and what's next in art, architecture, design and more.