For Latinx Heritage Month, Cultured highlights a roster of contemporary artists that are reimagining Latinx identity in the on-going series Mundo Makers.
Born and raised in Albuquerque, New Mexico, Joanna Keane Lopez has ties to the land of enchantment that go back hundreds of years. In the early 1800s, her family received a Spanish land grant in Socorro, New Mexico as part of the efforts to broaden settlement in what was then northern Mexico. Lópezville, as it was named, became the home of generations of her family. Over time, as family members moved, much of the land was foreclosed, and the area became mostly abandoned. Lopez's father gifted her a small casita ("house") he owned there, prompting a return that led her to reconnect with the deep history of the place. Life in this region demands an intimate relationship with the land, one rooted in care. Most of the architecture was built with adobe and other earthen materials; forms that Lopez says require a reciprocal relationship. Learning from master enjarradoras ("women mud plasterers"), she understood that working with the material is best not done alone; it needed the support of many.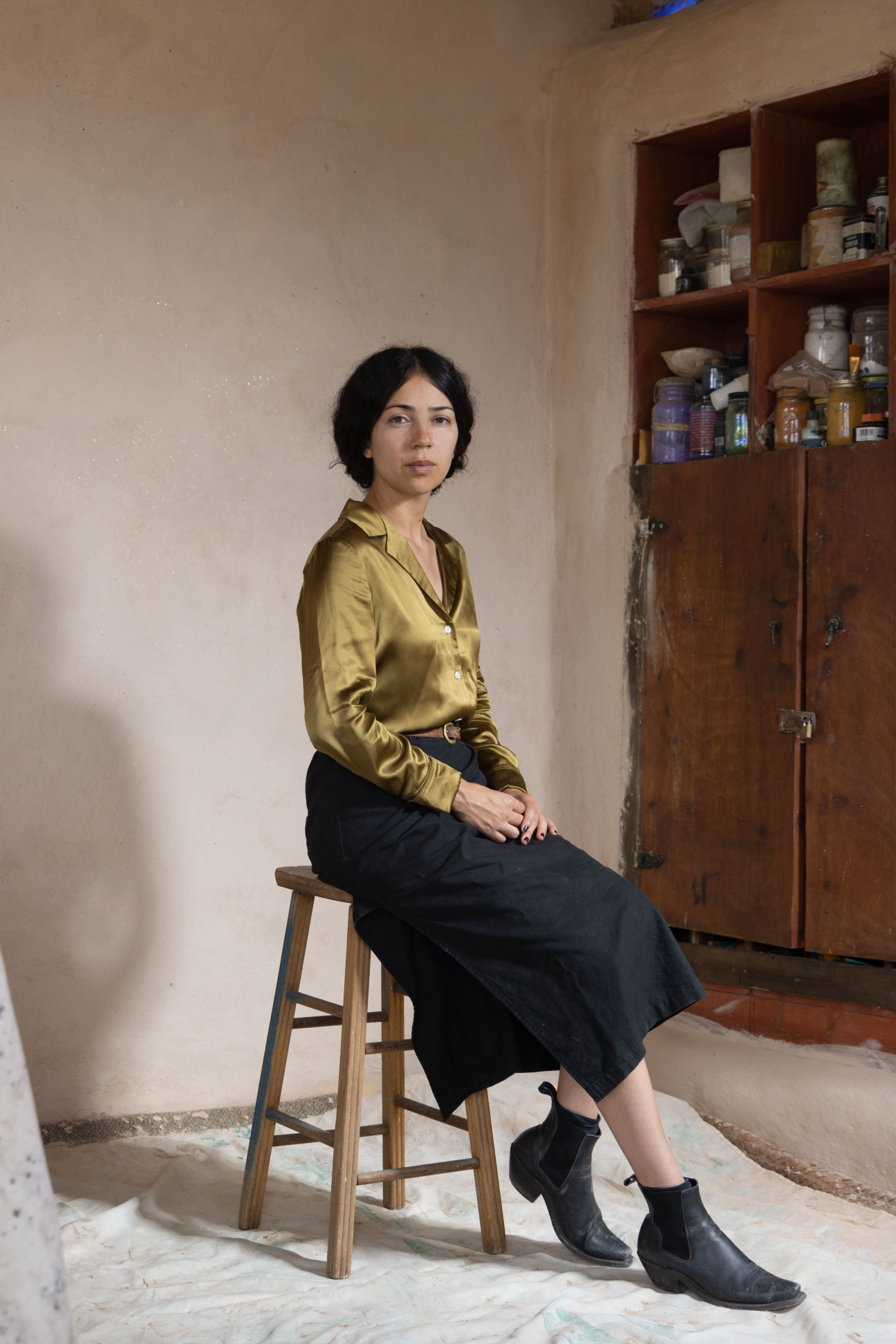 Since then, the artist has expanded her practice as a form of pedagogy to create large-scale sculptural installations that reference vernacular craft architecture of land. When experienced in the confines of gallery spaces, the works are strong meditations on the fleeting nature of home and built environments, but their true power comes from the process of their making; seeking healing and questioning land use and memory and the moments they instigate as a form of medicine, a blessing, and a spell.
Every time she realizes one of these works, Lopez teaches others how to use adobe, creating a community bounded by shared histories. Sometimes they are activated with different kinds of performance and gatherings. These moments—along with the relationships that thrive well beyond the works' presentation—are intrinsic elements of her practice. As Lopez continues to teach use of the material, home is re-imagined, and its relationship to the land is strengthened and enriched.