Sarah Harrelson: How did you begin to build your own collection?
Carole Server: I had collected a bit before I met my husband Oliver Frankel, mostly modern. When Oliver and I bought our place in Tribeca, I began to look at contemporary works to hang in our new home. Consequently, I began to send him images and we found that we loved all the same works. We began this collection together and have a great time with it. The biggest problem when you are both attracted to the same works is buying too much, no one says no!
SH: What was the first piece you purchased?
CS: The first work we bought was a painting by Joanne Greenbaum who recently joined Mitchell-Innes & Nash.
SH: Do you have a defining theme to your collection?
CS: I do not think we have a particular theme. We buy what we love. As our collection expanded we put some parameters on future acquisitions. We decided to focus on American and European artists and avoid works on paper because we have 24 eight-foot windows that face south. I also think that it is interesting that our collection organically became very diverse. More than 50 percent of the artists in our collection are women and more than 35 percent are artists of color. Also we like to collect an artist in depth over the course of their career. We never say no to a loan and aim to support institutional exhibitions.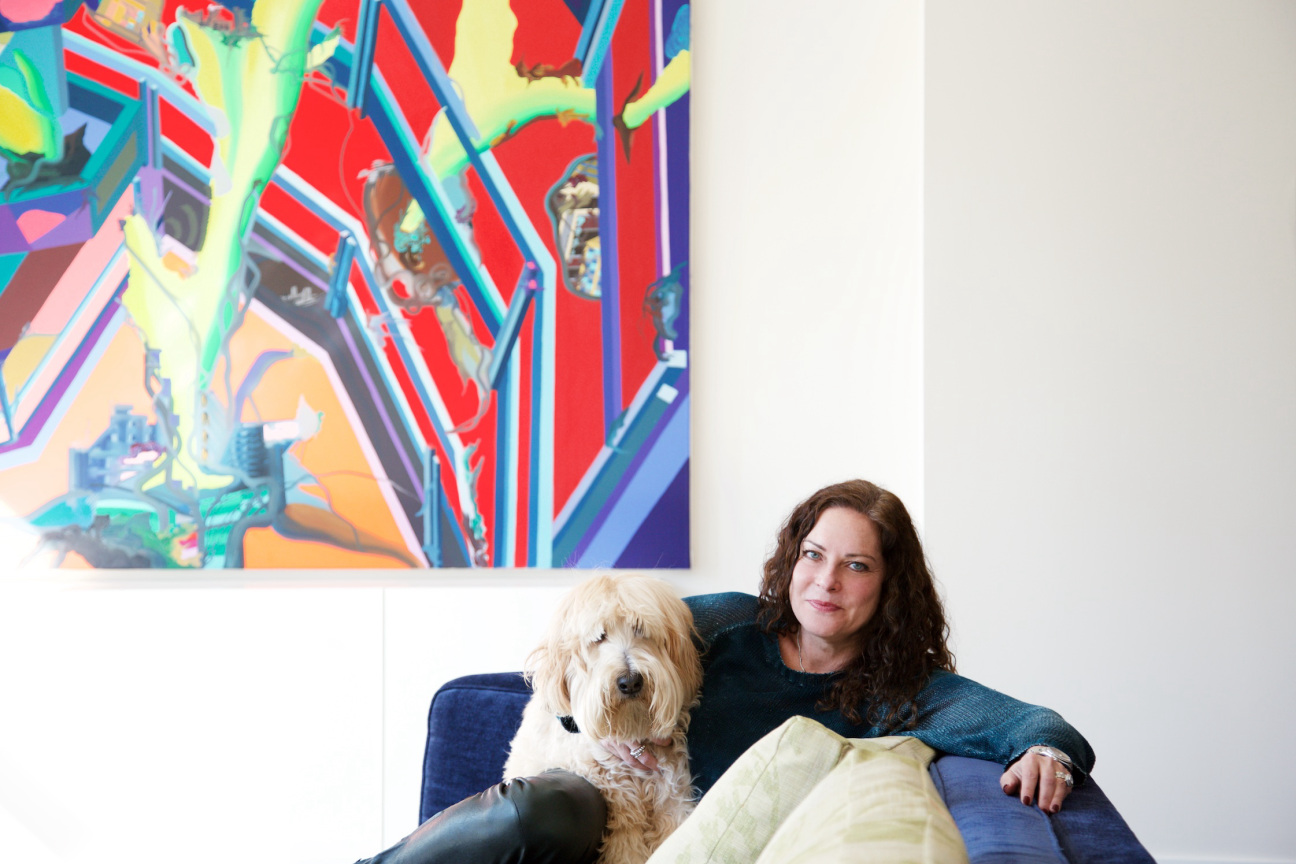 SH: What designers/artists are inspiring you right now?
CS: Robin Williams, Lorna Simpson, Mickalene Thomas and Richard Aldrich.
SH: You have just retuned from Art Basel. What were the highlights for you?
CS: It was great to see friends that we have missed for three years. The quality of work at Art Basel is always astounding. I have to admit that we definitely did some serious shopping! Highlights include Kennedy Yanko's work in Unlimited with Vielmetter, Richard Aldrich with Modern Art, Lorna Simpson with Hauser & Wirth, Tal R's bronze with Anton Kern, McArthur Binion's DNA work with Lehmann Maupin, Alison Elizabeth Taylor with James Cohan and Sarah Morris with Petzel. One young artist impressed me was Pam Evelyn with The Approach.
SH: Have you changed your collecting habits in any way over the last two years. If so, how so?
CS: Not really. Perhaps we have been more willing to buy from image, particularly if it is an artist whose work we are very familiar with. Also we bought more mid-career artists.
SH: Which artist have you collected most over your collecting history?
CS: Dana Schutz and Rashid Johnson.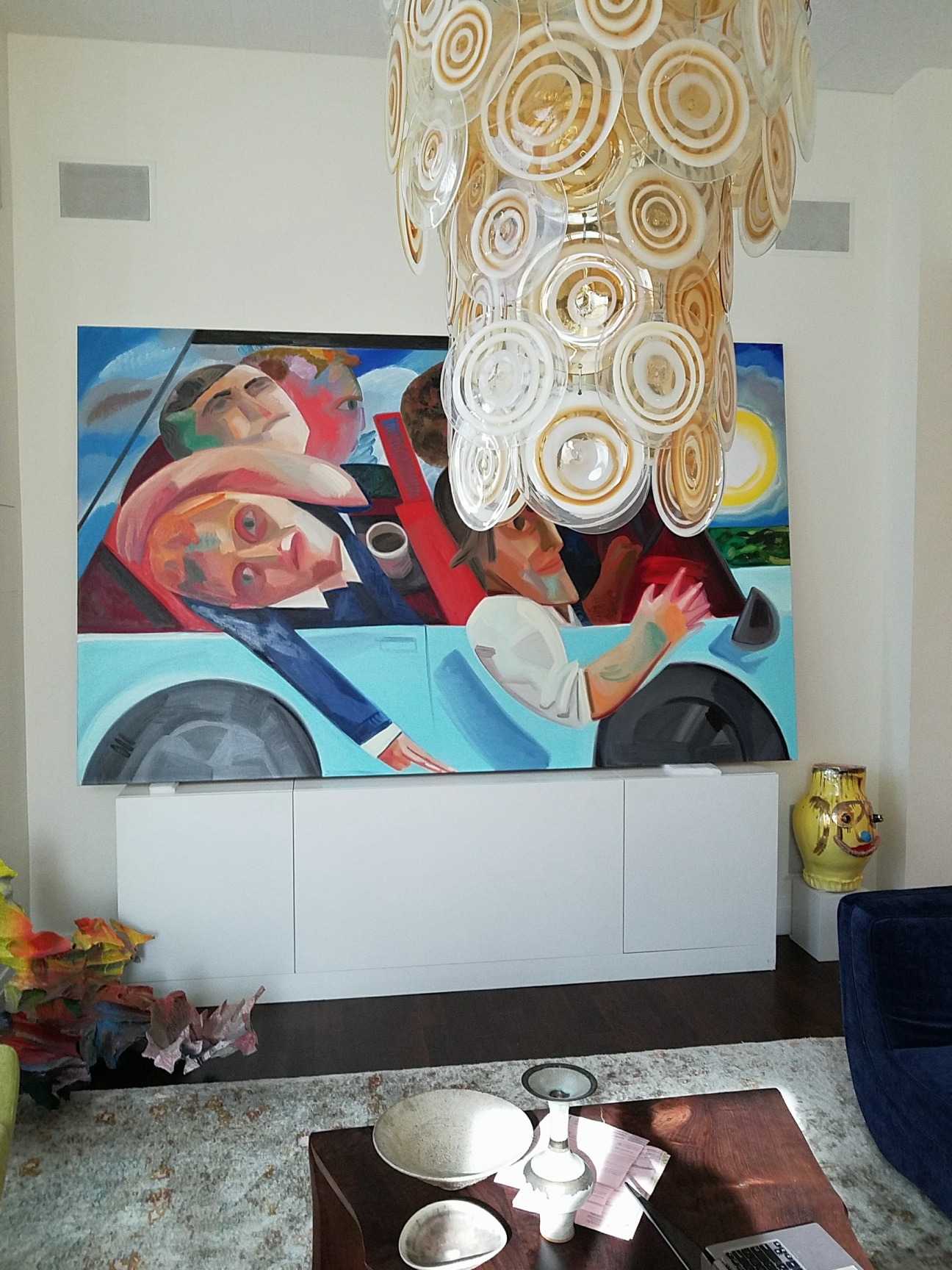 SH: What current collecting trends are on your radar, if any?
CS: None. We collect with our hearts and not with our ears. We are not trend followers.
SH: In terms of discovering new artists/designers, what are your trusted methods?
CS: I do a lot of research. In addition I think our relationships with galleries and artist are invaluable. They have always been the best introduction to artists of interest.
SH: What is the next piece on your radar?
CS: Lorna Simpson and Mickalene Thomas portraits.
SH: What is the last piece you purchased?
CS: McArthur Binion.
SH: What is the one piece that got away?
CS: Firelei Báez.