Elizabeth Fazzare: How did you begin to build your own collection?
Chara Schreyer: My interest in art started early when I earned an MA in art history at the University of California at Berkeley. When I met my first husband we started collecting American Modernism from Georgia O'Keeffe and Arthur Dove to Joseph Stella. Later, when I was on my own, I worked together with an advisor with whom I had a fantastic curatorial relationship. We then purchased a number of core works in the 1990s including an example of Marcel Duchamp's Boîte-en-valise (1935-41) that was once owned by Andy Warhol (who is also in the collection), a classic stack by Donald Judd and Robert Gober's iconic Deep Basin Sink (1984), which turns the Duchampian readymade on its head by recreating an unplumbed sink fixture completely by hand.
In a sense, everything in the collection flows from, around or into the work of Marcel Duchamp. Even Georgia O'Keeffe and Arthur Dove, two American Modernist painters we would never think of as "Duchampian," were friendly with and often showed together alongside Duchamp at the time. But it's not just Duchamp's contemporaries. The lineage extends in all sorts of ways up through the likes of Andy Warhol to younger generation of artists from Kaari Upson to Glenn Ligon to Rirkrit Tiravanija.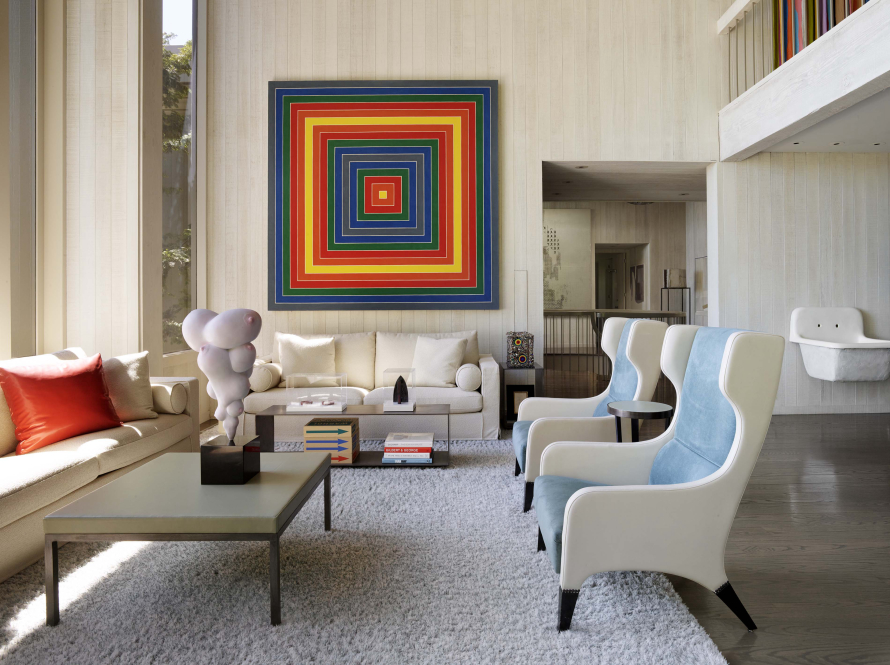 EF: What was the first piece you purchased?
CS: Georgia O'Keeffe's painting Pelvis IV (Pelvis Front) (1943). I was fortunate enough to have visited her in her studio in New Mexico many years ago before she passed away. What's interesting to see in the book that Douglas Fogle and Hanneke Skerath have put together about the collection (Making Strange) is the visual conversation that a painter like O'Keeffe can have with someone like Duchamp. When you think of the way art history works by putting everything in a pigeon hole, we forget that O'Keeffe showed alongside Man Ray, Duchamp and the more conceptually minded Dada- and Surrealist-inspired modernists. They were all making work at the same time and exploring new ways of seeing the world. They all belong together having a messy conversation in the living room rather than being exhibited in their own separate wings of a museum.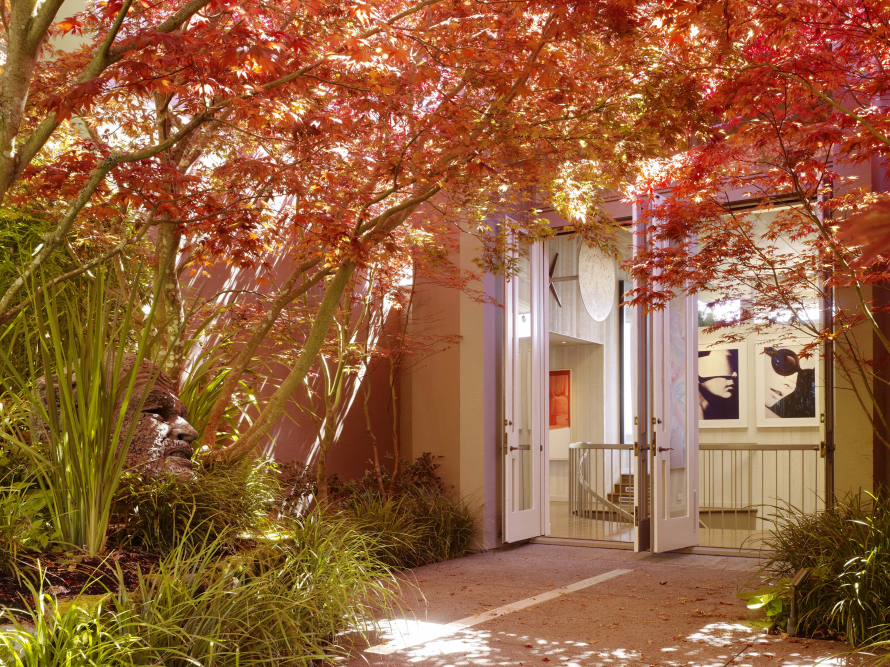 EF: Do you have a defining theme to your collection?
CS: There isn't one theme per se, but I've always said that the motivating factor in all my collecting has always been one simple idea: I've always wanted to collect works by artists that changed the course of art history. With that said, there are sub-themes that the authors of Making Strange have pulled out of the collection that revolve around the idea of "making strange" or the way in which the collection has gravitated to paintings that challenge the nature of the medium. I've also spent many years building up a large body of photographic works by Modernist masters and contemporary practitioners. And unconsciously or not, I've also built up a large group of strong female artists who have changed the course of art history from Ruth Asawa and Louise Bourgeois to Eva Hesse, Hannah Wilkie and Alina Szaponikow. As with most of those artists, the body is always there as well whether in sculpture, photography or painting. And finally, each of my homes has a thematic room curated around the idea of disaster from Andy Warhol to Glenn Ligon. As the daughter of holocaust survivors the potential of disaster is something that's always on my mind.
EF: What designers/artists are inspiring you right now?
CS: In the design world, I helped support an exhibition of the designers BLESS a few years ago at the Neutra VDL Studio and Residences here in Los Angeles (the architect's former home, which is now a museum house). BLESS are a two-woman design entity that makes wearable objects as well as objects to live with in the home. They took the house over in an incredibly refreshing way. They are going to be the focus of a year long residency project at Kunstwerk in Berlin this year. I'm excited to see what they're going to do!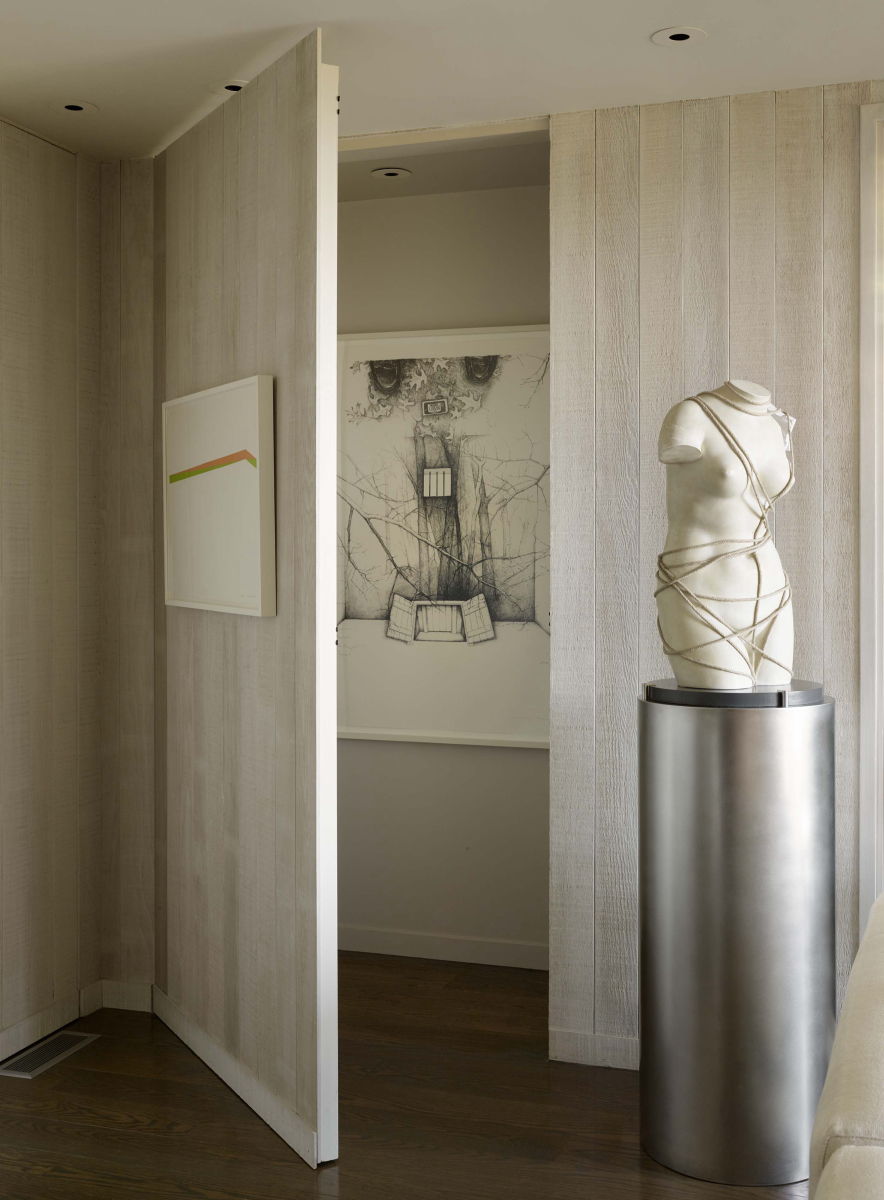 EF: What current collecting trends are on your radar, if any?
CS: I'm not sure that I'm really aware of any trends as such. I've always looked at the full scope of contemporary art activity when building my collection and somehow avoided trends (I think) by trying to acquire works ahead of the market curve whether consciously or not. I wouldn't be able to acquire many of the core works in the collection today should I be starting from scratch.
EF: Does the marketplace help your discovery?
CS: I don't necessarily rely on art fairs as such as I've always worked on the collection with a strategy of things that I might be looking for while being open to new discoveries or opportunities to acquire works that might come up out of the blue. That said, galleries and art fairs are always going to be a place of discovery.
EF: In terms of discovering new artists/designers, what are your trusted methods?
CS: I look around a lot and have fantastic relationships with a number of trusted curators. And, of course, I see exhibitions!
EF: What is the next piece on your radar?
CS: I'm not actively looking for any one thing in particular right now. I've become more interested in encountering promising emerging artists with whom I might make an acquisition on behalf of some of the institutions that I support.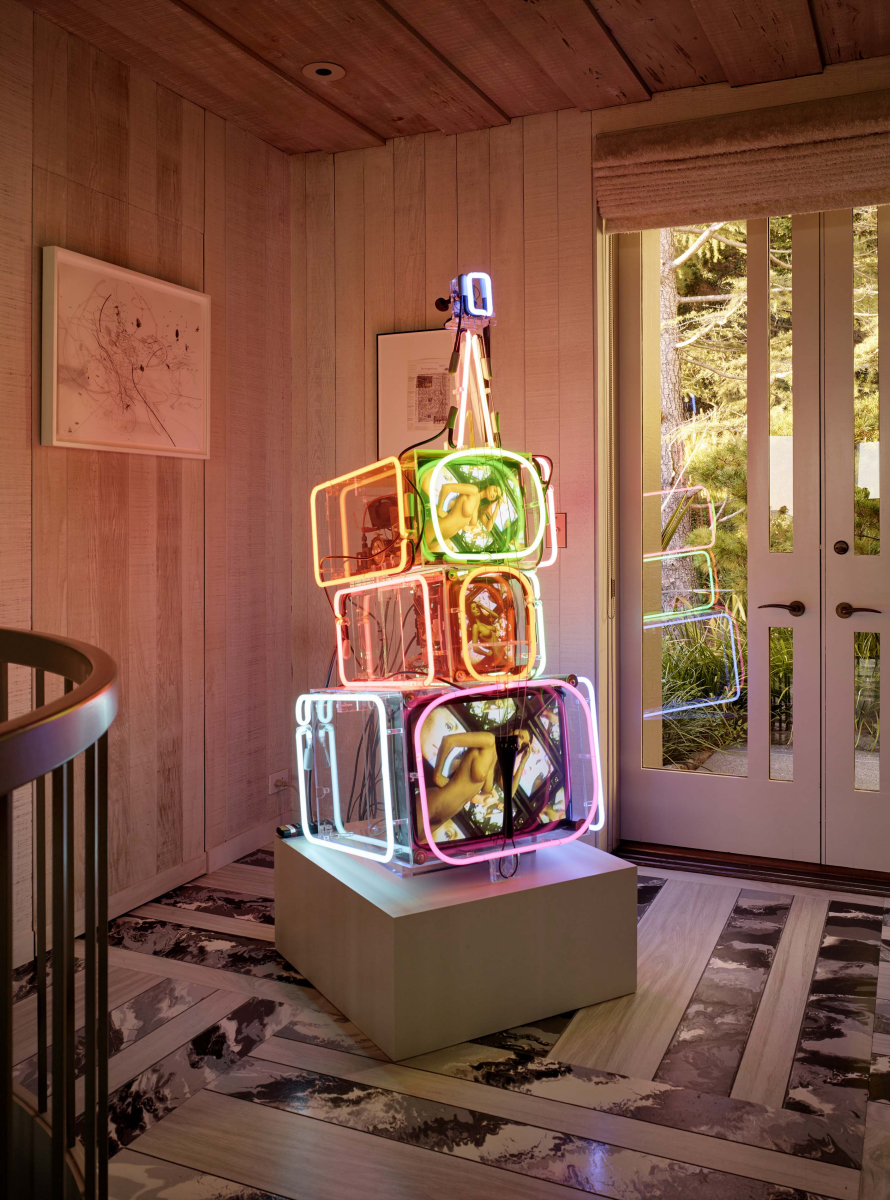 EF: What is the last piece you purchased?
CS: Two of the last pieces that I've recently purchased are a drawing by Jimmie Durham (who sadly passed away quite recently) and a photograph by a young photo-based artist here in Los Angeles named Buck Ellison. Buck was just announced as one of the participating artists in the upcoming Whitney Biennial where he will present a newly completed film that I was happy to help support.
EF: What is the one piece that got away?
CS: I once had a chance to acquire a Warhol Electric Chair painting but missed out in the end. But I don't regret it at all.