When you wander over to the seaside cove from The Embarcadero or down from the steep peaks of Russian Hill, the ocean takes you by surprise. As you breathe in the salt air, the distant hum of the cable cars rings in your ears and capped swimmers bob in and out of rhythm with blubbery seals, it's easy to understand why this scenic nook is on everyone's "sights to see" list.
The Ghirardelli Chocolate Company complex was built in the late 1890s by Domingo Ghirardelli, an Italian born chocolatier. In 1964, Ghirardelli Square was saved from demolition by civic leader William Roth and redeveloped by Lawrence Halprin and Associates (of Sea Ranch fame), who restored as many of the original structures as possible and used refurbished brick to create a "beehive of activity." The Square, which spans an entire city block, is the first adaptive reuse project in the country, naturally encourages exploration into different courtyards, alleyways and shops. Embedded in this feat of design is a world-class art program.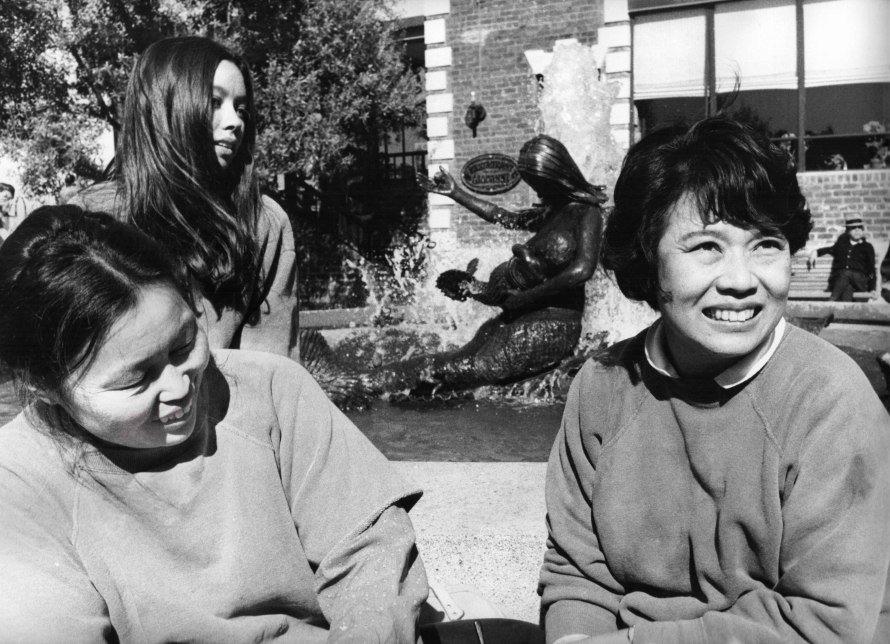 California artist Ruth Asawa's 1966-68 fountain is positioned at the center of the upper Square. Asawa was born in Norwalk, CA in 1926, and the artist lived through The Great Depression of the 1930s, Japanese Internment camps of the 1940s and free thinking of the 1960s and 70s, all of which influenced her work and perspective. The fountain, the artist's first public sculpture and her first time working with bronze, titled Andrea, created controversy at the time because the piece includes a topless, breastfeeding mermaid. Halprin's original vision for the space was a giant, abstract, phallic-looking fountain for the square, and Asawa's woman-centric piece was a perfect 'fight the patriarchy' response to his request.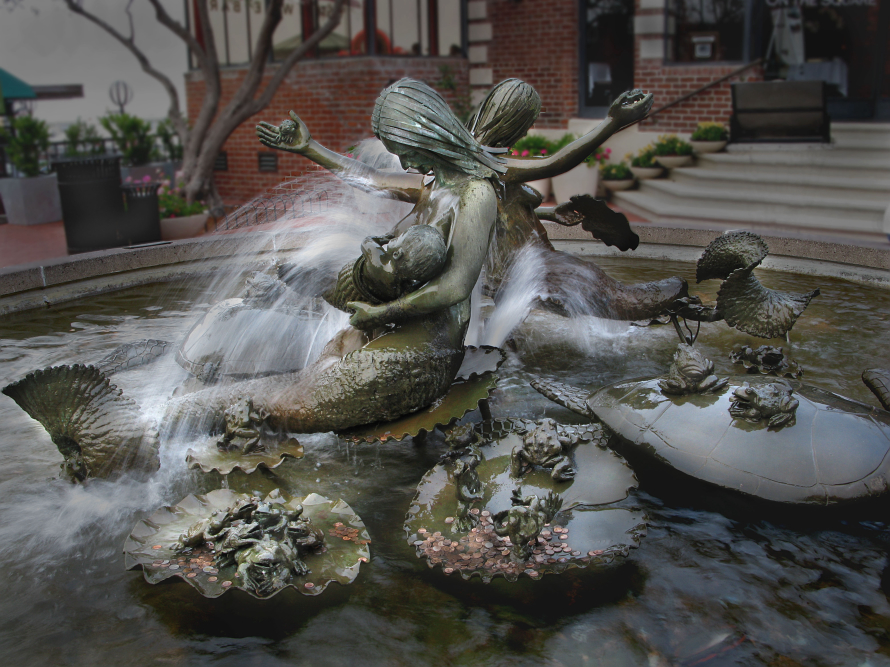 Asawa believed the Square's role was to preserve views of the San Francisco Bay itself, and to highlight the importance of slowing the growth of buildings. In a statement answering the public's curiosity of her fountain, she wrote: "As you look at the sculpture you include rather than block out the ocean view which was saved for all of us, and you wonder what lies below that surface."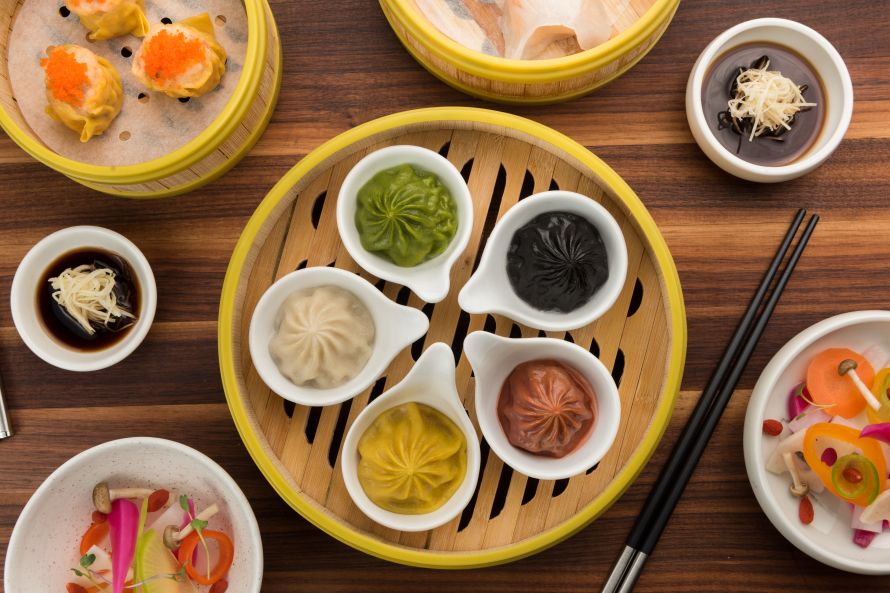 Ghirardelli Square continues to be a cultural hub filled with live music, outdoor markets, local art and artisans and outdoor film screenings. Its art and design are intrinsically connected to San Franciscan history and contemporary happenings in the city. More of Asawa's work will be shown by David Zwirner at FOG Design+Art Fair at Fort Mason Center on January 20 to 23, but there's also a brand new self-guided audio tour for the fountain available via QR code at Ghirardelli Square. Here too Leah Rosenberg was recently commissioned to do a site-specific installation, called "18 Colors for Ghirardelli Square." The artist is also currently in a duo exhibition at SF MoMA with Susan O'Malley through March.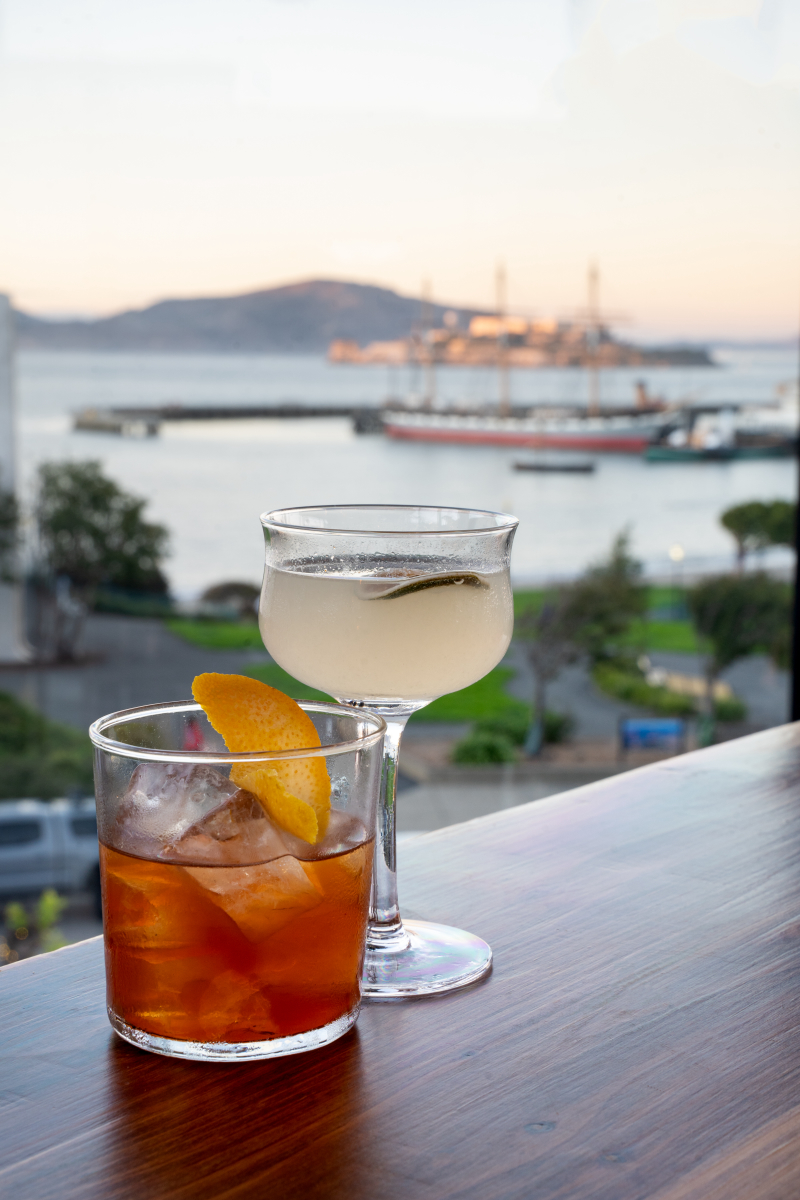 New locally owned restaurants at the Square entice foodies from near or far including Barrio, a tequila and mezcal bar and Latin kitchen; Palette Tea House, a modern Cantonese and Dim Sum restaurant; Daily Driver, an organic wood fire bagel shop, and The Cheese School, the only institution of its kind in the nation offering cheese classes as well as a wine and cheese bar. And to walk off your nosh, you can saunter less than a mile over to the Fort Mason Center for even more art, paired with unparalleled views of the Golden Gate Bridge and San Francisco Bay.