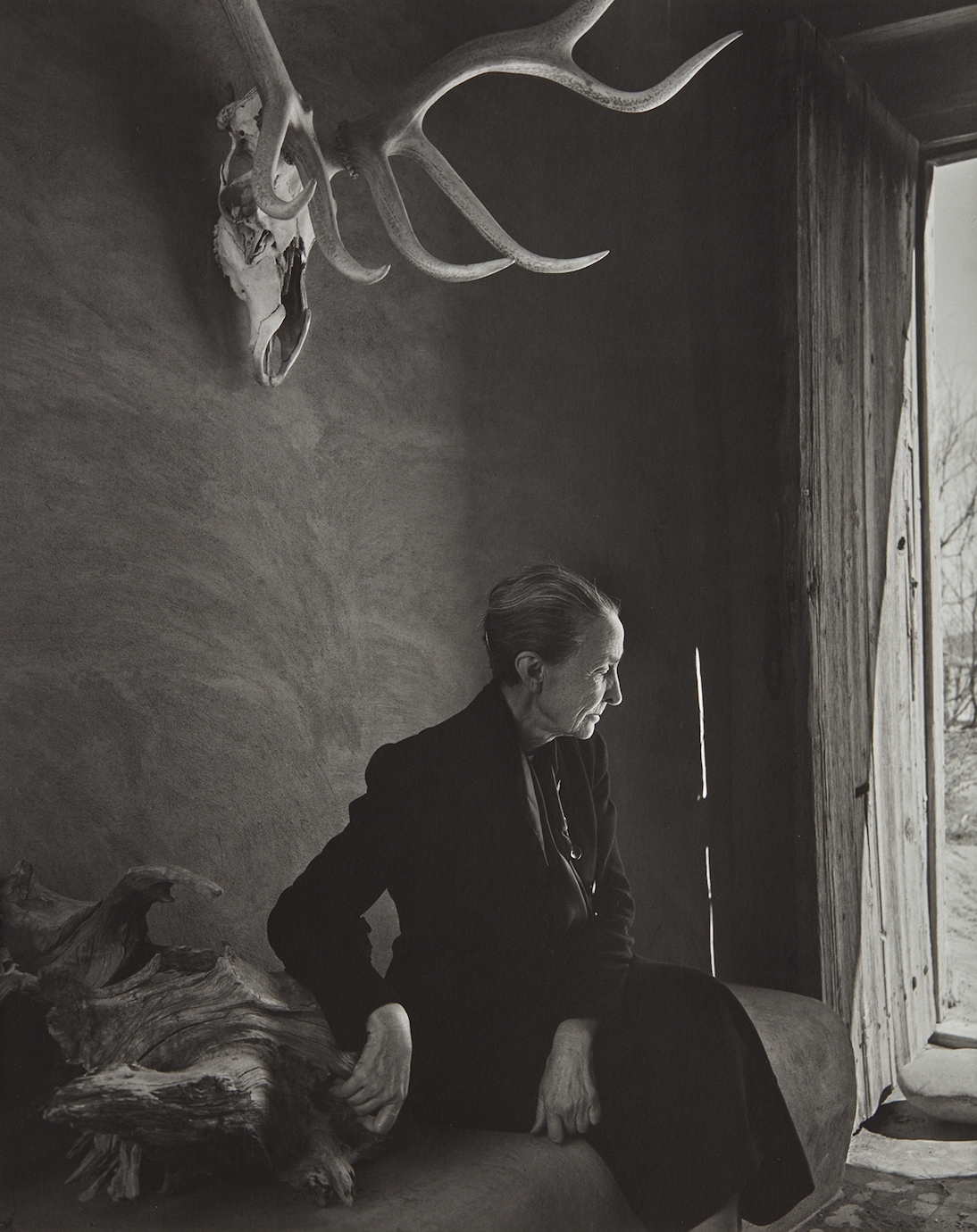 In a 1956 photograph of Georgia O'Keeffe by Yousuf Karsh, the stillness still feels like movement. I recall easily her romanticized morning routine, the quiet and solitude she loved. In the shot, she's pensive and motionless, but something about her body—the drape of her hand by her side, as if she were about to push off and up—seems unmoored, ready to return to whatever she was doing before.
On June 7, in honor of photographs like these, Phillips will host Artist / Icon / Inspiration: Women in Photography, an auction presented with Peter Fetterman. A celebration of women's highly influential contribution to photography, the works will cover a massive range: women as subjects, creators, and muses. Pieces by Dorothea Lange, Cindy Sherman, Lillian Bassman, and Alex Prager will be included, along with portraits of women like O'Keeffe, Ruth Bader Ginsburg, Audrey Hepburn, Jackie Kennedy, and Coco Chanel.
For Fetterman, founder of Peter Fetterman Gallery—one of the largest inventories of 20th-century photography in the country—an auction like this feels pressing and timely. "Now, more so than ever, we need to celebrate the intelligence and empathy that women bring to the discussion on urgent global and humanitarian issues which face us all," he says. "The lasting impact of artists who we are fortunate enough to represent in this auction, such as Dorothea Lange and Imogen Cunningham, has enriched society immeasurably."
When it comes to the medium, women are often muses and subjects—this presentation not only serves to remind us of their undeniable influence even in a role like this, but showcases them as creators, too. Rachel Peart, Phillips' photographs specialist, adds: "The role of women in photography cannot be overstated, with their influence extending deep into the history of the medium. From serving as everything from creators to inspirational figures, they have shaped the course of this art historical canon. Featuring iconic images from the 20th century, such as Dorothea Lange's Migrant Mother, and portraits of Rosa Parks, Ruth Bader Ginsburg and Jackie Kennedy, alongside photos taken by Imogen Cunningham and Lillian Bassman, this sale aims to showcase and celebrate their enduring contributions to the field."
Artist / Icon / Inspiration: Women in Photography, Presented with Peter Fetterman, is at Phillips on June 7, 2019.