Performance Review
We asked nine performers of all kinds—from art to dance to music and more—to give us a sense of the state of performance and what being on a stage is like today.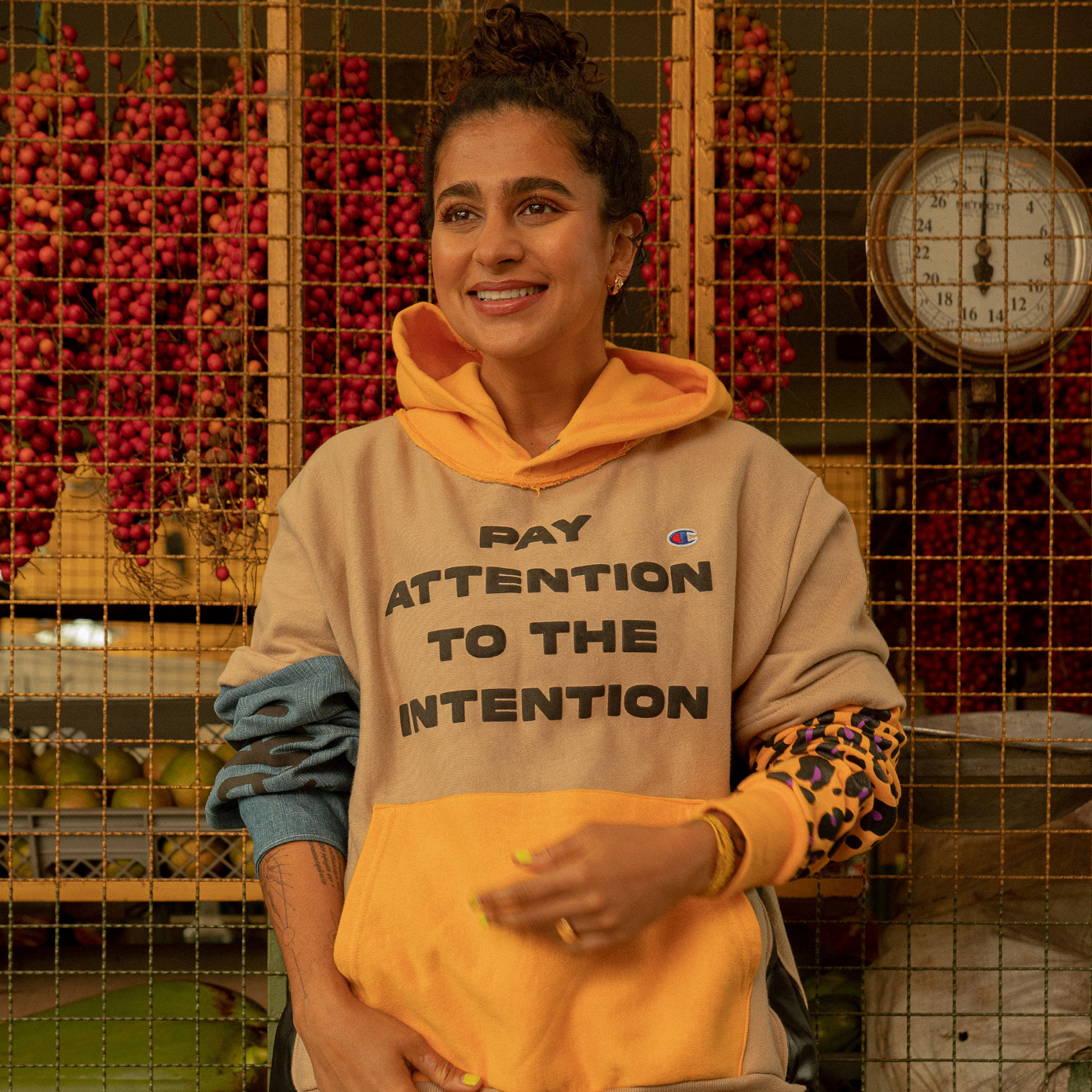 Madame Gandhi Breaks Out of Every Mold
From obtaining an MBA at Harvard while touring as MIA's drummer to making international headlines for "free bleeding" during the 2015 London Marathon, Kiran Gandhi—professionally known as Madame Gandhi—has effectively combined her talent as a musician with her passion for advocacy. An "electrofeminist," the core of Gandhi's work is "music that's good for you," like rejecting misogynistic lyricism and organically sourcing sounds for her upcoming EP.
Read More
Catherine Cohen Changes the Gorgeous Face of Comedy
It may be a cliché that stand-up comedians work out their issues on stage instead of in therapy, but for Catherine Cohen, it's a career. In her part-musical, part-comedy cabarets, the millennial performer and podcaster pokes fun at the awkward realities of dating, sex, adolescent memories and mostly, herself. As she says in her recent Netflix special The Twist…? She's Gorgeous, she "just can't stop creating content."
Read More