Kat Herriman: Attention spans are declining—research found supportive data in Denmark—how does the attention economy affect the way you think about performance? How can performance be part of healing this deficit?
Shakari "TRAKGIRL" L.: Translating music to a live setting is an art form. As creatives, we should push the boundaries and give our most authentic selves to the stage by creating an experience with our audience. People pay attention when they feel something both sonically and visually. A moment in time that can't be recreated.
KH: How would you describe the role of an audience?
STL: The artist-to-audience connection is special. I believe the audience should be mindful that artists take a lot of time perfecting their craft and putting a lot of energy into their live performances. Respect is a huge factor. The audience is a vessel, like the artists. They both fuel off of each other. It's a language.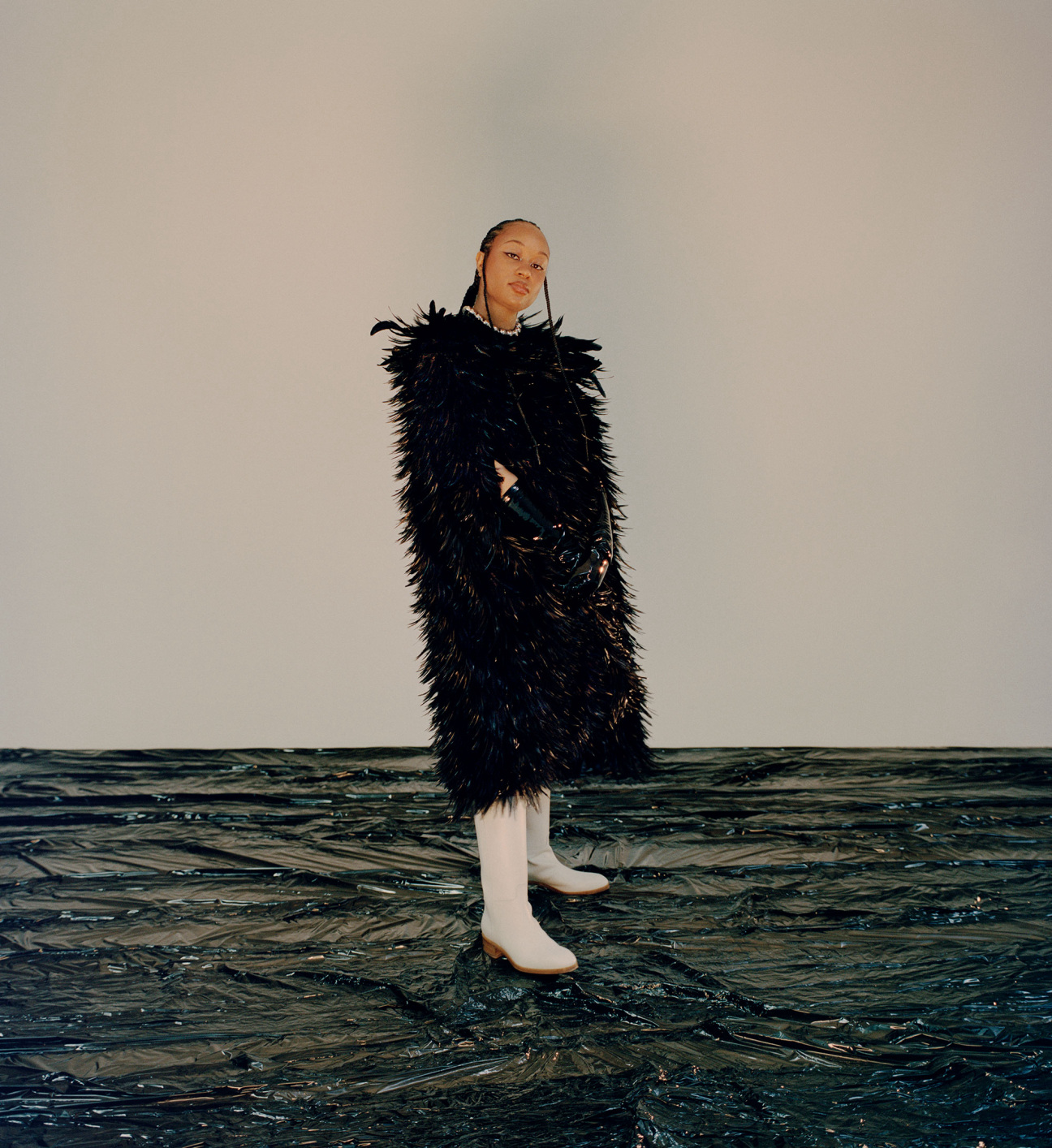 KH: What do you hope to see more of on stage?
STL: More journeys and stories on the stage and live performances built with intention. I love versatility across all mediums in a live performance—not only the music but stage design, choreography, stage presences, emotion, etc. I'd also love to see more women-led bands.
KH: What's the most important piece of advice you've gotten?
STL: Advice that I stand by is to take your time. I'm forever a student, and life is truly a journey. Take your time to enhance your craft and create what feels good to you.