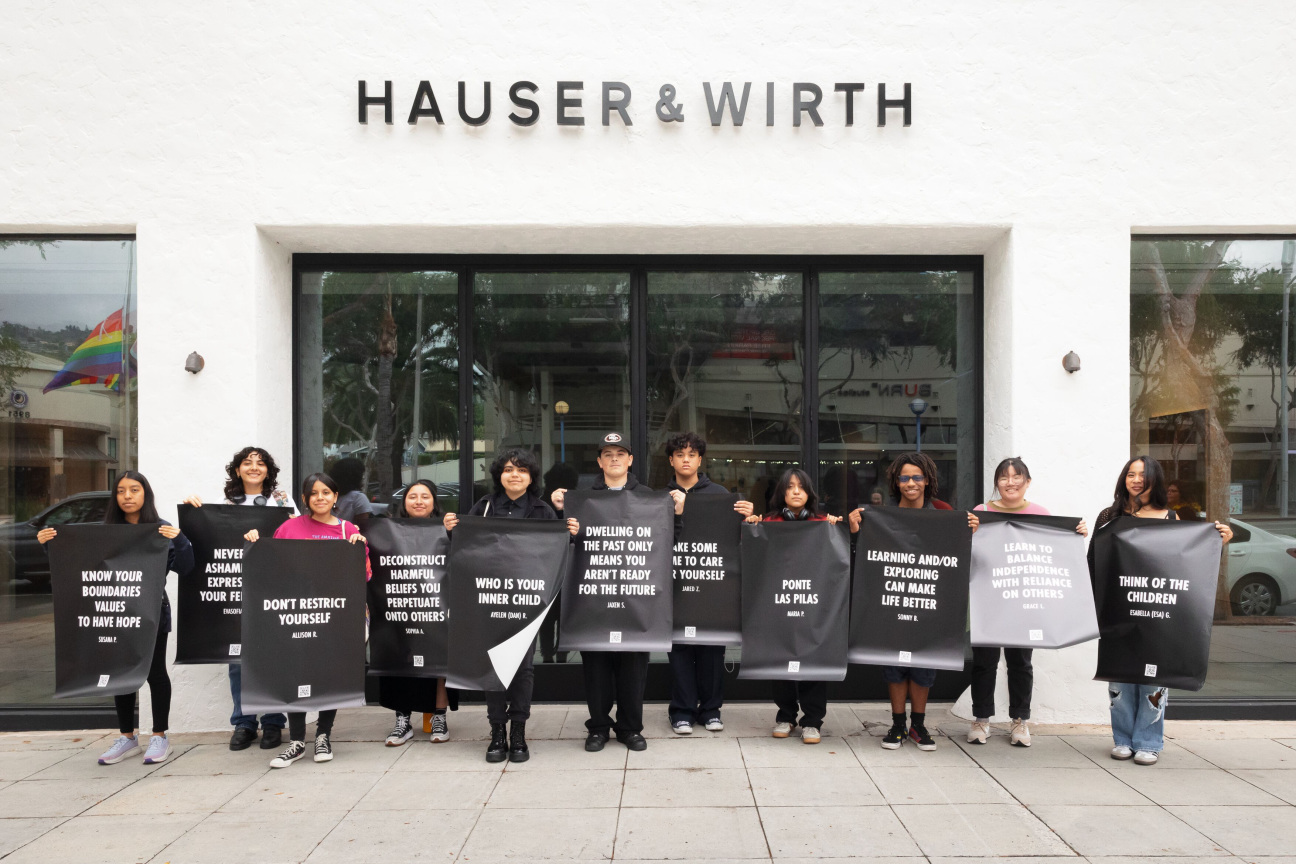 Last week, Hauser & Wirth's brand-new New York space—which opened in September with a display of prints by French sculptor Louise Bourgeois (on view through Dec. 23)—officially launched its Learning hub with Learning Exchange: Art Education Matters. "The vision for our first event at 18th Street was to celebrate interdisciplinary approaches to learning in New York," says Manuela Wirth, co-founder of the Swiss mega-gallery, of the recently launched series of talks. "It is a place where so many great thinkers, teachers, and artists have prioritized cultural experimentation and radical ideas, encouraged by the city's diversity."
Over 70 people attended the event, which featured speakers including artists Angel Otero, José Lerma, Mary Enoch Elizabeth Baxter, and Mickalene Thomas; as well as Rika Burnham, former head of education at the Frick Collection, and Adjoa Jones de Almeida, the deputy director for learning and social impact at the Brooklyn Museum.
The conversations covered a range of salient topics in the art world today, including mentorship, innovative approaches to teaching that nurture sustained creative and intellectual growth, and the ways that exhibition spaces influence the learning experience. "It was fantastic—and frankly, very encouraging—to see how many leading people in our field were eager to contribute personal experiences and expertise to the program. The audience members were as engaged and vocal as the speakers," says Wirth.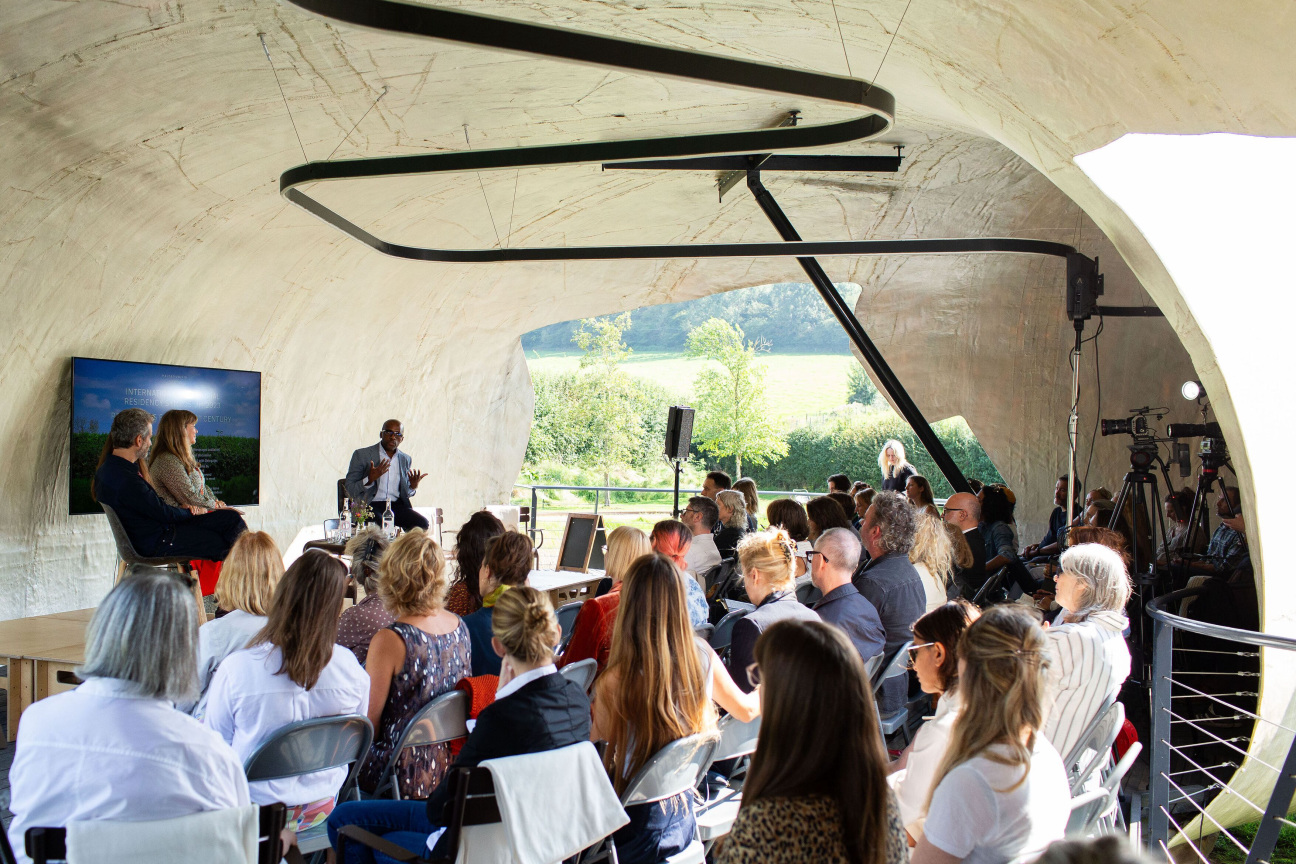 It's no surprise that Hauser & Wirth's latest initiative is directed toward education—Wirth began as an educator herself, teaching Arts and Crafts and home economics in a small country school in the East of Switzerland. "Learning and publishing go hand in hand, as both are about the continued life of art and ideas beyond seeing an exhibition that remains on view for a matter of weeks," she says of the lasting impact of her original profession.
The manifold initiatives under the Hauser & Wirth Learning umbrella can be difficult to quantify. The project began with the opening of Hauser & Wirth Somerset in 2014, when the gallery launched its suite of Learning activities, including Book Labs, partnership projects with Hauser & Wirth Publishing, and development opportunities for educators. "Like many of our artists, we are true bibliophiles, and we believe there is still an important role for holding a book in your hand," Wirth says of the program's commitment to publishing. Today, the program has expanded to encompass multipurpose art centers alongside gallery outposts in Downtown Los Angeles, in 2016, and in Menorca, Spain, in 2021; and temporary educational partnership initiatives materialize as pop-ups when the opportunity strikes.
Exhibitions—and the residency programs that sometimes lead to those exhibitions—are the cornerstone of Hauser & Wirth's education program, tailored to ensure that art is accessible to people of all ages and backgrounds. Every installment features free online resources for teachers and learners, workshops, and talks, all of which serve to root the gallery deeper into its local communities. Los Angeles is a case in point. "The City of Angels is home to so many talented emerging filmmakers, and performers who are ideal partners and participants," says Wirth. "Earlier this year we welcomed student filmmakers from … Cal State LA to share documentaries on the work of women-led nonprofits and their impact on LA communities."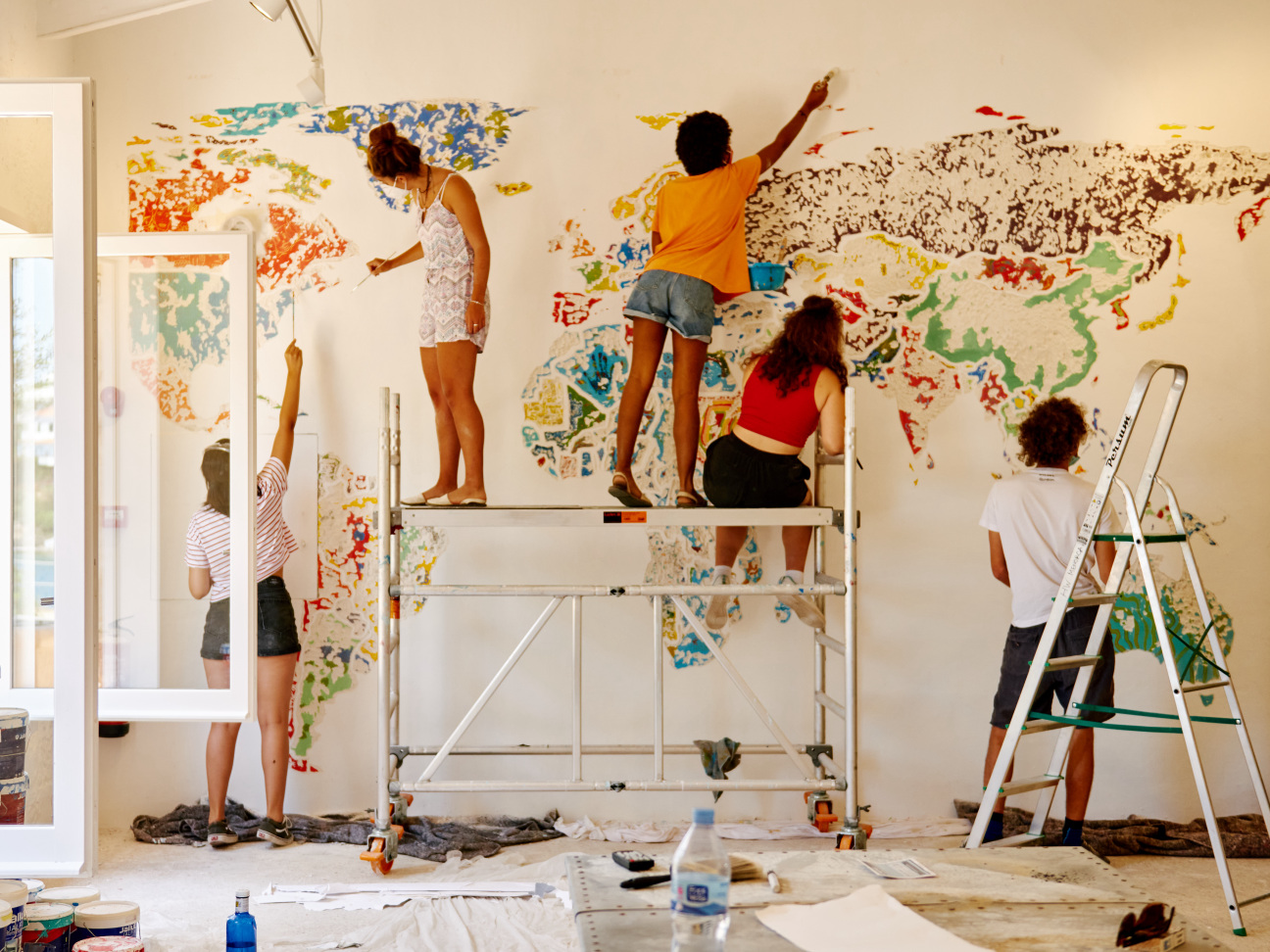 With multiple layers of interactions, the two-week residency that launched last fall at Somerset is an eloquent example of inclusiveness. Students from the Arts and Place Master's course at the nearby Darlington Arts School are invited to respond to Gustav Metzger's 2015 "Remember Nature" project, while drop-in sessions allow the public to engage with their works under development.
Arthaus, Hauser & Wirth Somerset's youth group for teenage art and architecture lovers, is another case in point. Past activities have included action painting with artist Martin Creed, a group walkthrough of the Tate Modern's Louise Bourgeois exhibition, studio visits to meet artists Matthew Day Jackson and Bharti Kher, and a collaborative film with artists John Wood and Paul Harrison. Members usually meet on the first Wednesday of every month.
Some Hauser & Wirth outposts are home to Education Labs, collaborative spaces for school groups, individuals, and families. The very first version, inaugurated in Menorca in 2019, welcomed over 5,000 learners this year alone. Sister projects followed in Downtown LA, Menorca, Somerset, as well as the Chillida Leku museum.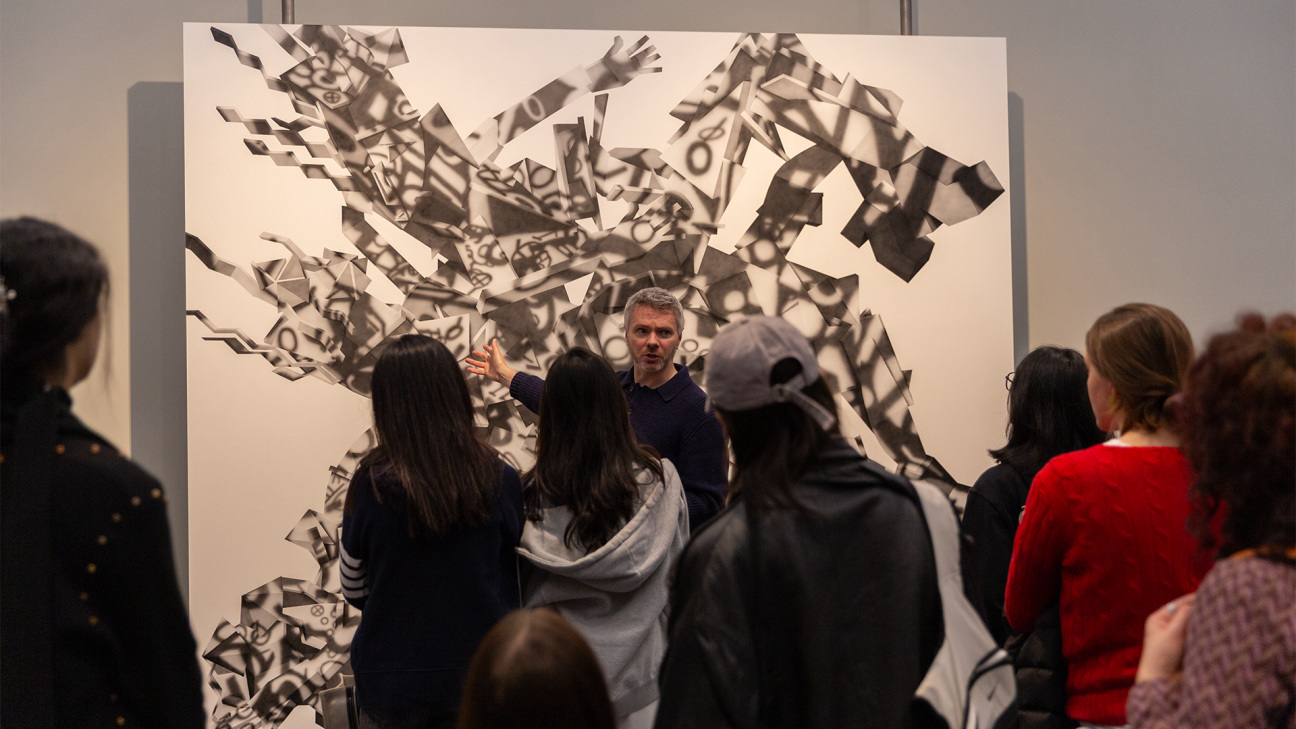 The Education Lab model has just landed—in pop-up form—in London, timed to the gallery's "Avery Singer: Free Fall" exhibition (on view until Dec. 22). The temporary program invites visitors to reflect on their past, transforming their memories into physical objects—texts or sketches—to be dropped into a "Memory Cabinet." Those crowdsourced "creative responses" will help to shape programming ideas.
In Paris and Hong Kong, where Hauser & Wirth opened new gallery spaces in October, there won't be Education Labs per se. Instead, the gallery plans to develop academic partnerships with local universities that will increase access for disadvantaged students and local communities. Partnership, after all, is at the core of the gallery's ethos. "Our partners are essential to all that we do, their participation is the backbone of Hauser & Wirth Learning, allowing us to reach as many people as possible in each of our locations," says Wirth.
Through its learning initiatives, Hauser & Wirth has supported 38 different nonprofits and educational organizations, and welcomed 150,000 individuals from a full range of ages and communities. "Beyond the facts and figures, we receive a lot of feedback from young people that have been deeply moved by their involvement in the Learning program," says Wirth, "and this is our reward—a reminder that we are working toward something meaningful and transformative for others."