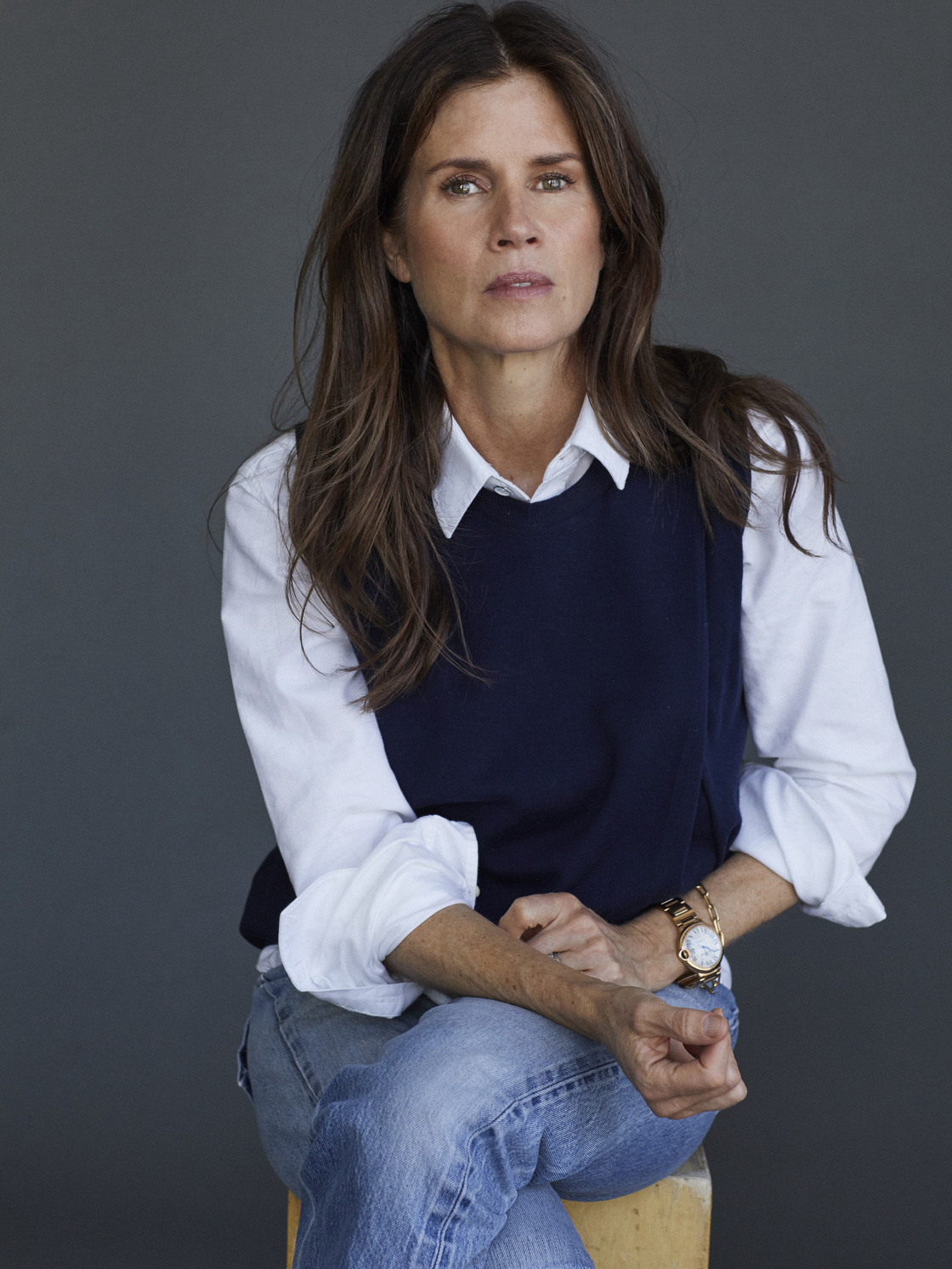 Gucci Westman has looked beyond the surface of many a star. The makeup guru went from the sets of cult '90s films (think Buffalo '66 and Being John Malkovich) and working with Annie Leibovitz and Bruce Weber, to artistic directing for Lancôme and Revlon, and giving celebrities like Gwyneth Paltrow, Emily Ratajkowski, and Anne Hathaway her signature dewy look. When asked how she's stayed grounded through this whirlwind, Westman responds, "I always set out to do my best and make people feel confident in their skin while having a nice experience."
That sense of confidence is also at the core of Westman Atelier, the company she founded with her husband, David Neville, five years ago. The cosmetic line ventured into the world of skincare earlier this year, with their new Skin Activator, a serum Westman herself swears by. Here, the natural beauty alchemist gives CULTURED a look into her own rituals and the products that fuel them.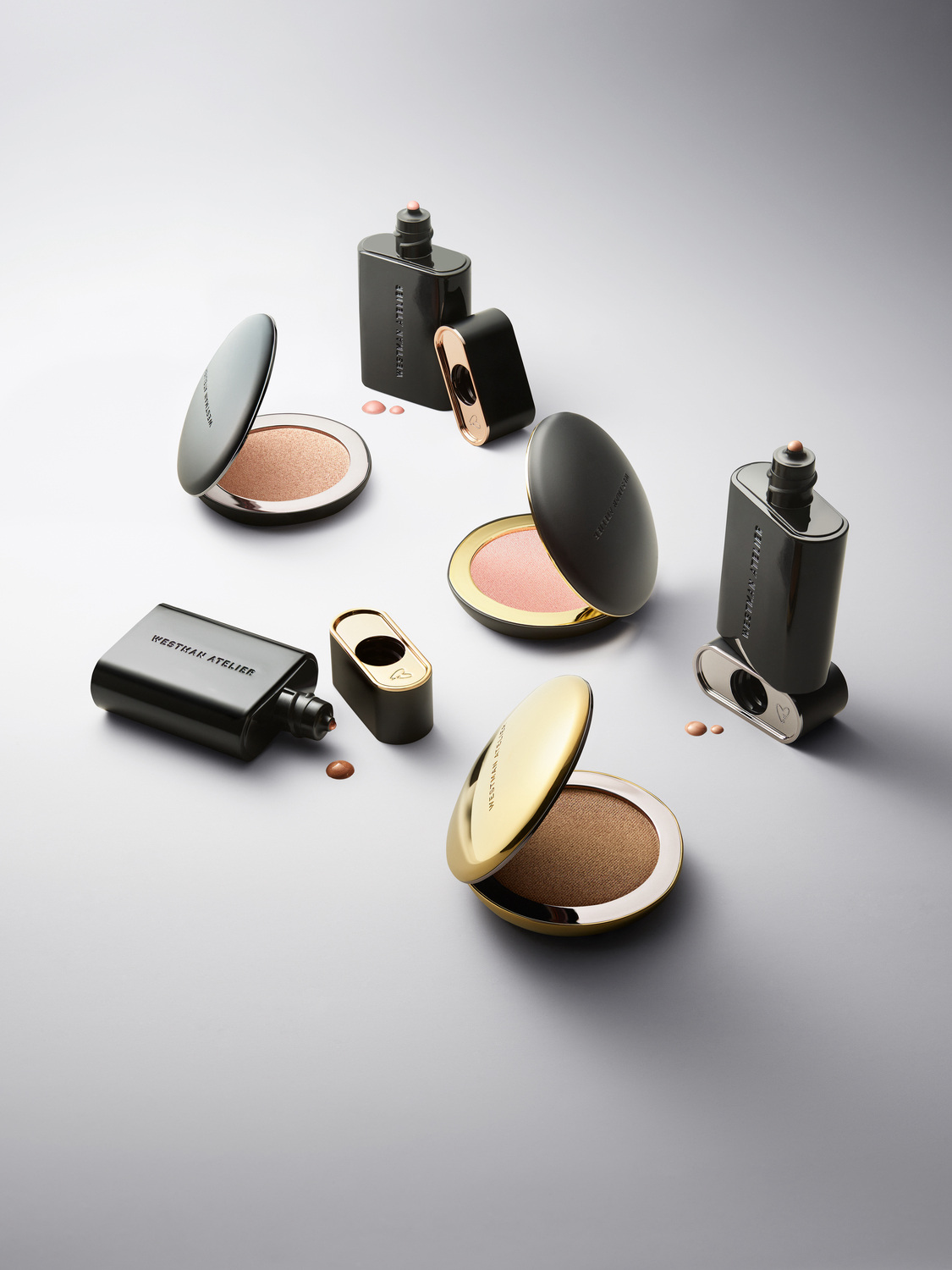 Five years into the Westman Atelier story, what's something that still surprises you about what you do?
That I care as much about each aspect of every product and that I am still as invested, passionate, and excited about new launches, existing products, and customer acquisition as I was from day one.
What's your favorite part of developing a new product?
Getting the ingredient listing approved and making sure the active ingredients are clear. Marrying the perfect combination of potent active ingredients for a formula is very exciting and finally getting "yes" is super rewarding.
What advice would you give to a young female founder?
Trust your gut always.
What do people get wrong about makeup?
I think there is always freedom of expression and personal choices. There is a flavor for everyone, and I don't think there is any wrong. It's all about what makes people feel good.
What product do you use every day that instantly improves your mood?
Not necessarily a product, but a freezing cold shower improves my mood. I love the Ryze Mushroom Coffee—it helps for focus too. Our Beauty Butter Bronzer, Skin Activator, Liquid Super Loaded in Peau de Soleil and Peau de Rose, Powder Brush, and Eye Want You Mascara makes me feel pretty good!
What is a splurge you reserve for special occasions?
Pasta.
What's your favorite small luxury to give to someone else?
Our Healing Wood Candle or a jar of honey from our farm.
What do you do when you need to feel grounded?
Meditate—this time of year I love taking a moment for myself by sitting in the Higher Dose Blanket and meditating for 20 minutes. It makes me feel awesome.
What is something you'd love for someone to buy for you, but would never buy for yourself?
A tree. I think that is such a meaningful gift.
What's a generic that's just as good as the original?
I don't think it exists! There is nothing that is just as good as the original.
What's your favorite smell?
I have a few. I love Amber for the winter, which makes me think of Parisian hotels, Palo Santo, Neroli, Opoponax (in its purest form), Cedar and Jasmine flower (but not the perfume).
What's a luxurious ritual you inherited from someone in your life?
My morning coffee: a double espresso with my homemade almond or oat milk extra hot in the most perfect cup. That is my nice cozy ritual that I look forward to when I go to bed.
What is the best thing you've put on your face recently?
The Skin Activator.
What is your favorite luxury that costs less than $20?
A good paperback book.
What's a wellness ritual you think is overrated?
Certain massages.
What is the most luxurious thing in your life that's free?
Love.
For other tips on how to live well, see our interviews with artist Jacolby Satterwhite, photographer Naima Green, and actor Jemima Kirke.