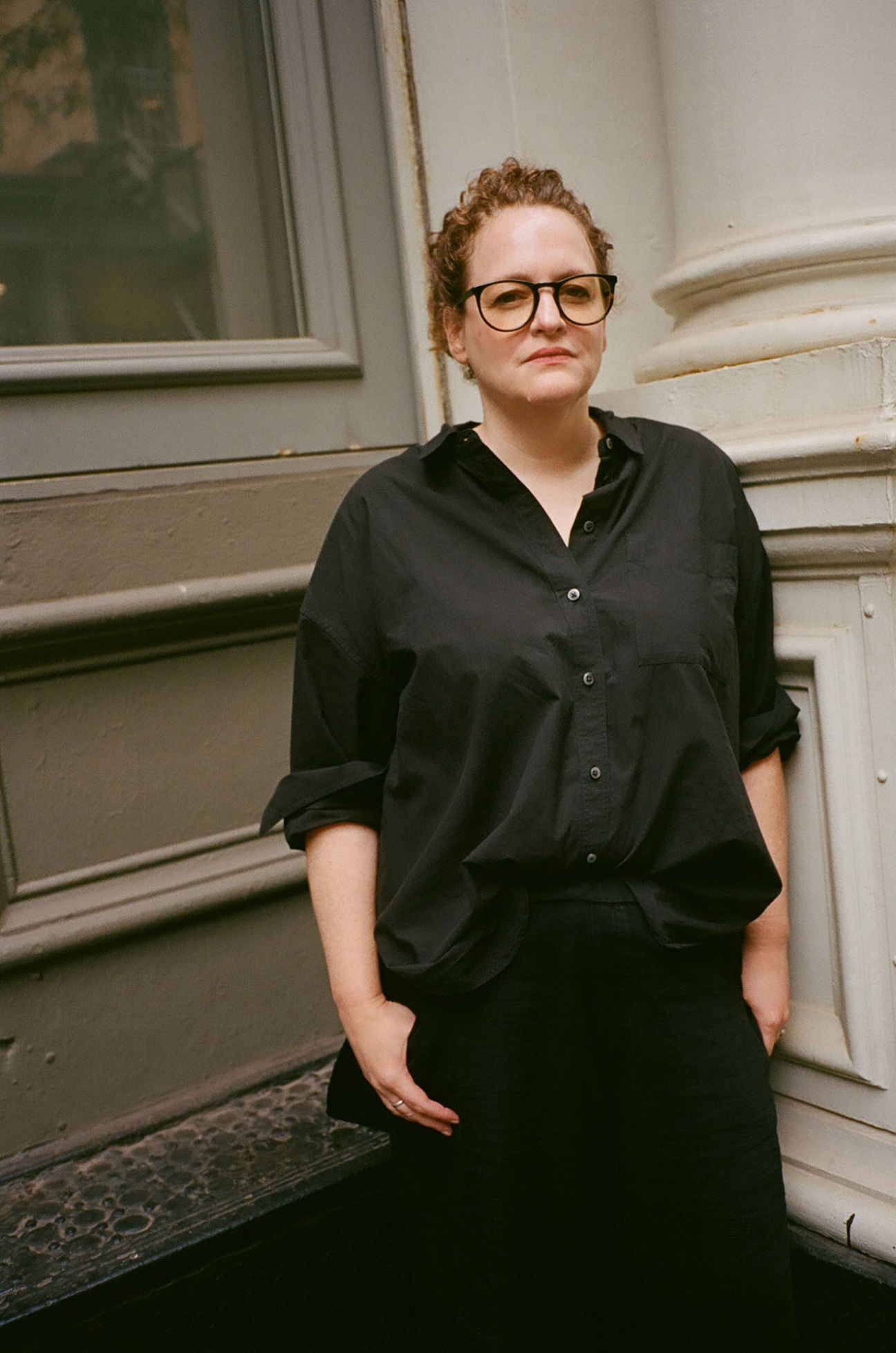 For Chapter NY, the journey to a 10-year anniversary spanned locations, art mediums, and square footage. As Founder and Director Nicole Russo explains, variety and experimentation are what sustain an intentional art space.
Russo started Chapter NY after years spent working in the industry, from interning at Tilton Gallery to ultimately serving as a director at Mitchell-Innes & Nash. The experience, along with a dedication to remaining nimble in her ability to meet artists' diverse needs, is what helped transform her weekend-only operation into a full-fledged gallery.
Ten years in, the roster of talent includes Mira Dancy, Tourmaline, Willa Nasatir, Adam Gordon, and more. The anniversary itself coincides with the Christopher Culver opening of "Manhattan," a series of pastel and charcoal works, as well as Rene Matić's photo exhibition, "kiss them from me." Below, Russo recounts the journey to this milestone, and looks to the chapter ahead.
CULTURED: Tell us about your journey in the art world, from your early days to founding Chapter NY?
Nicole Russo: My first entry into the art world was as an intern for Jack Tilton. Ultimately Jack offered me a position, and with his guidance—over the course of nearly five years—I was able to learn all the elements of running a gallery. I am forever grateful to Jack for teaching me what it means to run a gallery and giving me an understanding of the sacrifices it takes to own a gallery—not only the physical hours but also the emotional labor.
From Jack, I went to Leo Koenig and finally Mitchell-Innes & Nash. Each of them taught me new ways to look at art, to build relationships with artists, curators, and collectors, and what it means to be a gallerist and to grow a program. In 2013, while a director at Mitchell-Innes & Nash, I received the text that started it all. Gabrielle Giattino of Bureau was moving out of her Henry Street space and asked if I wanted to take it over.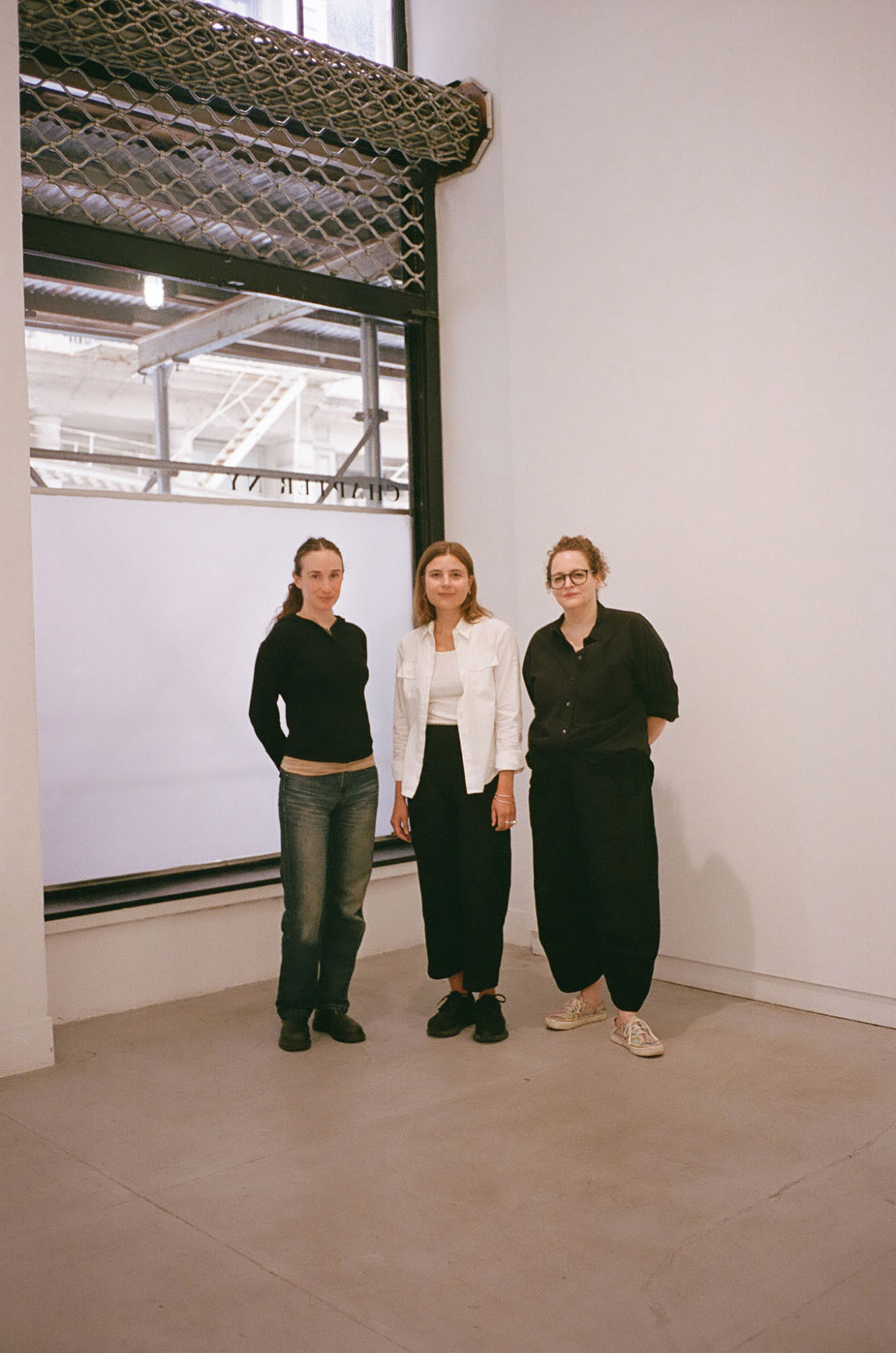 CULTURED: How did that initial project space become the Chapter NY of today?
Russo: I had dreamt about opening a project space in some form, which would allow me to do shows with artists and projects that might not have made sense at a larger gallery. The storefront was only 175 square feet, and I could afford the rent while still having a job. Lucy Mitchell-Innes was gracious enough to let me run the space while continuing to be a director, and thus the space was open weekends only. On Saturdays, my husband watched the gallery, while I was there on Sundays and Mondays.
After almost a year, I realized that I wanted to focus on building my own program with the artists that I cherished and wanted to spend all my time working with—and for. In January of 2015, Chapter officially became a full-time gallery, with a small roster of artists. Over the past 10 years, it has grown to 19 artists.
My goal has always been to give incredible artists chances to do the exhibitions they've always wanted to. Some of the shows lead into representation and others are only a one-time project. In a few instances, the artists are already represented by other New York galleries, such as in 2014 when Keltie Ferris first showed his "Body Prints" on Henry Street—the same year Anicka Yi used the space to record her Lonely Samurai podcast.
CULTURED: Is there a specific exhibition or moment in the space that holds a special place in your memory?
Russo: One of my top moments happened during Adam Gordon's first solo show in 2016, where he created a dark installation in the Henry Street space that was viewable through a plexiglass wall. Most people didn't know that I was hiding behind the structure, in a space no wider than six feet. It had no light, and it was the dead of winter. It was an intense experience, but so rewarding because I was able to eavesdrop on people's conversations while in the show and get their true reactions.
Tourmaline's first exhibition with the gallery—which was surprisingly her first gallery show even though she had been already included in so many museum exhibitions—also holds a special place in my heart. Since the space on Houston Street was up a flight of stairs, and accessibility is important to Tourmaline, we created a pop-up space. This allowed us to create a screening room for her video Salacia, 2019, while also showing her photographs for the first time. The show was absolute magic, so many visitors spent real time with her work and the film.
One other show that really stands out is Stella Zhong's first exhibition at the gallery, in which she constructed a false floor that covered the sculptures. You could only see slivers of them through holes in the floor. We recently showed her in the Statement sector of Art Basel and she created a sculpture/video installation that made viewers lay on the floor to see the video. It was incredible to see how many people were excited to participate in her work.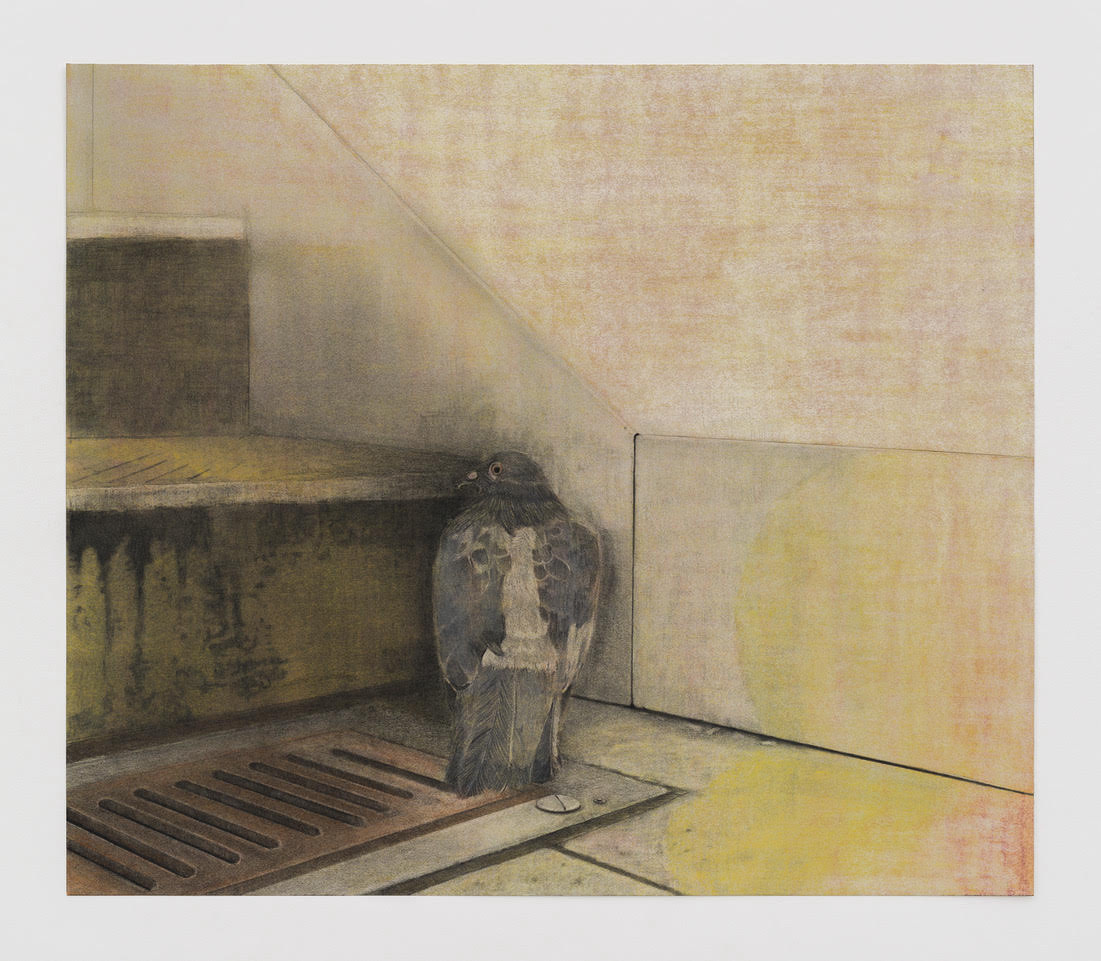 CULTURED: Can you shed light on your process for choosing artists whose projects resonate with Chapter NY's mission?
Russo: When I decide to work with an artist, it sometimes happens really fast, while other times it takes a moment and I will do multiple studio visits. Some artists' practices just take longer to absorb than others. When looking at artists and their practices, I try to find what I think needs to be in the world. I also have to consider what the gallery can do to help them and whether it is the best context and platform for them.
A thread that runs throughout the program at Chapter NY is the way each artist approaches their practice. I tend to be drawn to works that focus on the microcosm, the banal, and the everyday [things] that are often overlooked or not considered. I'm also deeply invested in artists who work with different mediums—Willa Nasatir, Stella Zhong, Erin Jane Nelson, Ann Greene Kelly, Adam Gordon, Tourmaline, Cara Benedetto, Gina Fischli, and Cole Lu are some examples. There is also a strong foundation in photography—both direct and indirect—as well as in sculpture, particularly that which puts an expectation on the viewer to move around to fully experience the work. I love when art rewards you for looking at—and spending time with it.
CULTURED: Do your ambitions for the next decade mirror those from a decade ago, or have they shifted? Is there any new territory you'd like to explore in the coming years?
Russo: In the coming years, I would like to see the gallery expand in a thoughtful way, bringing on new artists, a larger staff, and perhaps a bigger space when it's time. I'd also like to work with artists that are more established, while retaining the energy of giving an artist their first show. I would like the gallery to become better known internationally: next year, we are doing Art Basel Hong Kong, which will be my first time showing in Asia.
I like to work slowly and carefully, letting each step feel organic and not forced. This does often go against the art world belief of "grow or go," but I think that growth does not always have to be so obvious, and that it's actually sometimes more interesting when it is subtle. Chapter NY started in 175 square feet, and we've slowly but thoughtfully grown into having a space that is close to 3,000 square feet.
CULTURED: How do the shows opening this week, coinciding with the gallery's anniversary, represent or align with the current state of the gallery?
Russo: Rene Matić and Christopher Culver both use photography to explore their worlds. Rene prints images of their friends, family, and daily travels, while combining them with personal notes and designed ephemera. Christopher, on the other hand, uses his photographs as a jumping off point for his detailed and haunting works on paper. They each bring to focus that which is not often seen and allow the viewer access to their lived experiences, ways of working which are very much grounded within the gallery program.
As for Christopher, this is his second solo exhibition, but his first in our main gallery (he previously showed in our side room). He was brought to the gallery by our director Alison Dillulio. It's the first gallery artist that wasn't initially on my radar, and it's been so nice to see the gallery grow in that way.