Amid a summer of scorching heat and ecological disruption, site-specific earthwork installations—some of the largest we've seen in decades—emerged in the Colorado desert and the Indian Himalayas.
But a key question remains: Can artwork that captures a planet in "incurable pain" actually make a difference? As it turns out, the answer is yes. A recent study found that people's polarization around climate-change issues diminished after viewing climate-related art.
This fall, a slew of curators have put the subject center stage, turning to artists whose work is steeped in ancient Indigenous wisdom, ecofeminist perspectives, and decolonialism to help us grasp the scope of the crisis. Below, take a look at the way institutions are reevaluating patriarchal perspectives on the Land Art movement, erasing the boundaries between the human body and the landscape, and rekindling awareness of the women and Native people who have historically nurtured our terrain.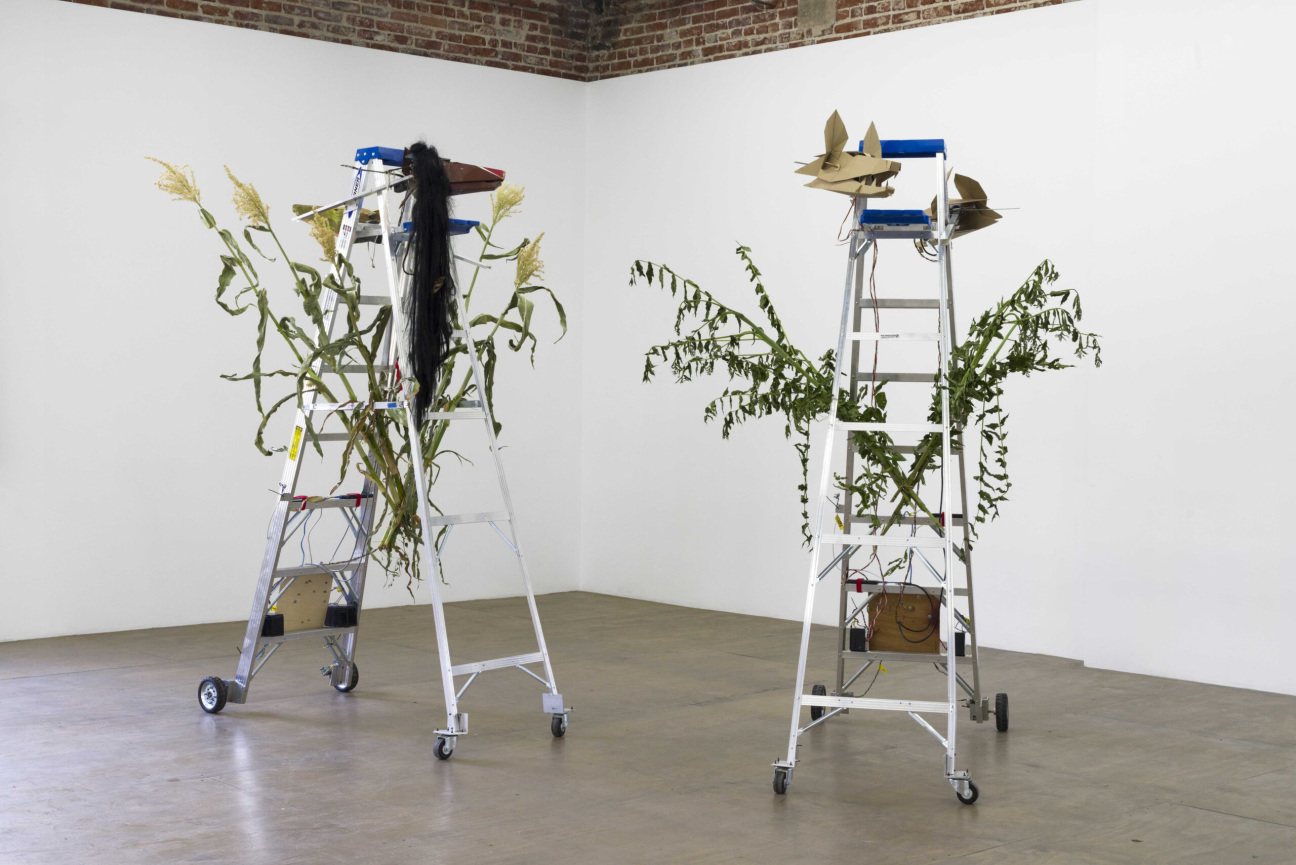 "Macuil Xochitl (5-flower)" by Fernando Palma Rodríguez
San Francisco Museum of Modern Art
September 23, 2023-January 28, 2024
Indigenous Mexican conceptual artist Fernando Palma Rodríguez draws on his training as a mechanical engineer to create a "mechatronic" installation at SFMOMA, complete with ladders, corn stalks, and robotic characters that call to mind an ancient Mesoamerican tale of creation. Uniting in a "mesmerizing dance," this unusual assortment of quotidian objects will entrance exhibitiongoers with its movement, but it is the subtle commentary on the frailty of the planet that will linger in their minds.
One work to look out for: Technically, the entire installation is just one work. But Palma Rodríguez's creations are full of complexity and reward extended viewing. Take note of the intricacy of his structures, which blend mechanical engineering, electrical engineering, and computer science, as well as the simple juxtaposition of raw materials that bring them to life.
A fact to know before you go: Rodríguez hails from Milpa Alta, a rural part of Mexico City that helps supply clean water to the urban center. Conversations around water and land rights are integral to Palma Rodríguez's practice.
What to read or watch if you loved the show: There's no room for ghosts, a beautifully produced short film guiding viewers through the artist's homeland, featuring introductions to Palma Rodríguez's Indigenous culture, family, and studio by the artist himself.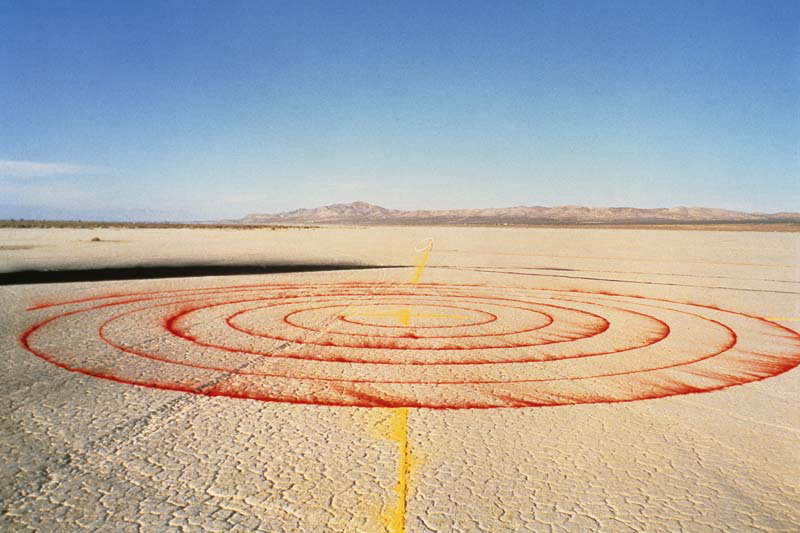 "Groundswell: Women of Land Art"
The Nasher Sculpture Center, Dallas
September 23, 2023-January 7, 2024
Putting Land Art heavyweights like Robert Smithson and Michael Heizer to the side, this show places the spotlight on their lesser-known but equally accomplished female counterparts, including Beverly Buchanan and Patricia Johanson. The overdue exhibition expands what it sees as "reductive" narratives around this often ephemeral form of artmaking.
One work to look out for: Stream Trace: Dallas Branch Crossing by American artist and designer Mary Miss traces a hidden stream that runs beneath the museum's grounds. Tall sculptural X shapes weave across green gardens, inviting visitors to imagine the untouched natural landscape of generations past.
A fact to know before you go: A jam-packed event calendar of tours, symposia, workshops, film screenings, and walking tours accompanies the exhibition. Align your visit with one of the Nasher's programs for the full "Groundswell" experience.
What to read or watch if you loved the show: In addition to the heavily researched exhibition catalog, read Ana Mendieta: La tierra habla (The Earth Speaks), a publication from Galerie Lelong & Co. showcasing the earthworks the artist made in Cuba, where she returned for several visits after two decades in exile.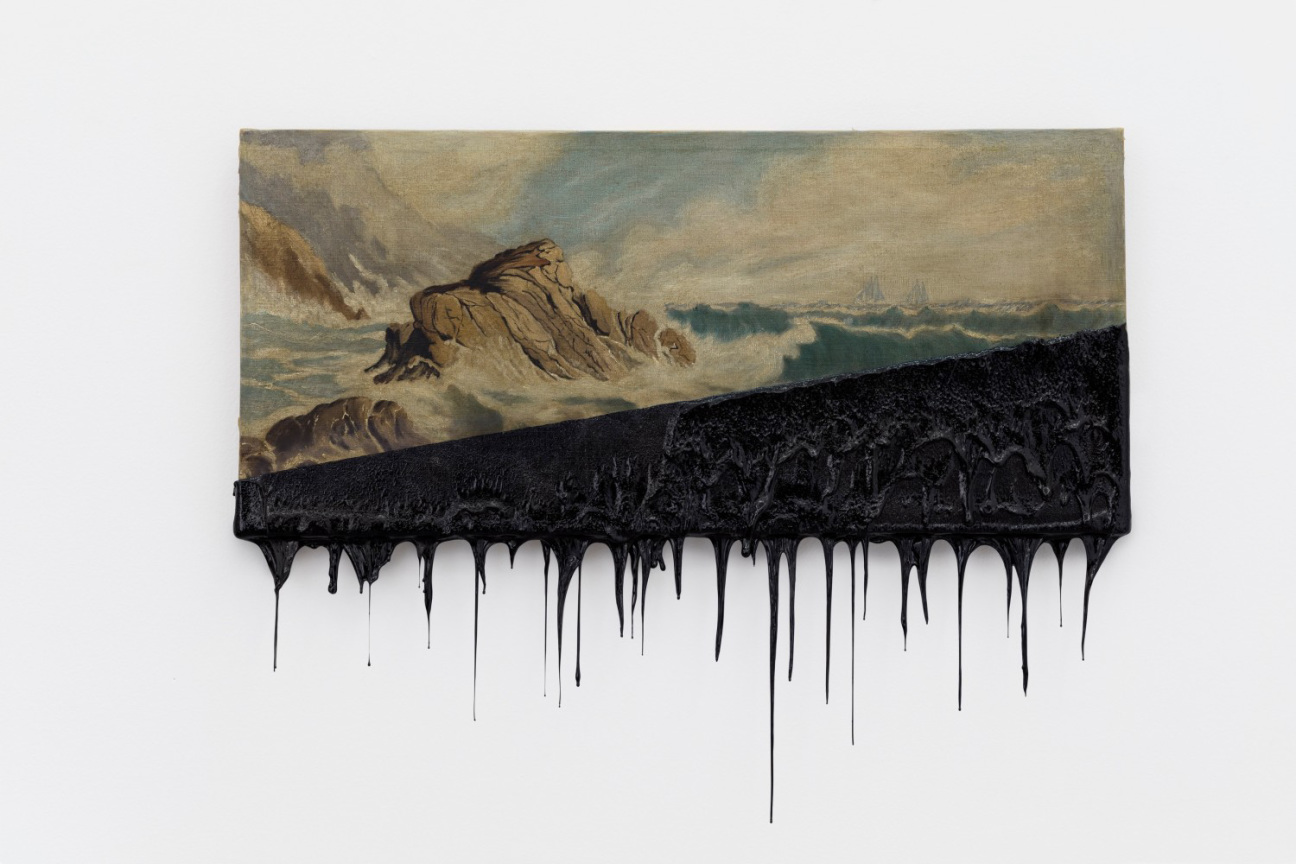 "This Land"
The Contemporary Austin
September 28, 2023-January 28, 2024
From a tapestry by Vivian Caccuri chronicling colonialism through the lens of a mosquito to Danielle Dean's video installation, Amazon, which links commercial land use to the unjust treatment of minority groups, "This Land" brings together incisive art that condemns the colonial and capitalist frameworks that dominate political decision-making today.
One work to look out for: On Oct. 13, Pulitzer Prize-winning composer, performer, and artist Raven Chacon, of the Navajo Nation, will present Tremble Staves, a site-specific performance contending with water scarcity, at the museum's Laguna Gloria location on the banks of the Colorado River.
A fact to know before you go: While traversing the Rio Grande for Crossing of the Rio Bravo, 2010, conceptual artist Minerva Cuevas realized just how different the reality of the Chihuahuan Desert region, which spans the Mexico and U.S. borders, is from the media's depiction of it. "Not witnessing anything connected to that kind of mediatic violence, it's the first liberation," the artist told Smarthistory earlier this year. "You realize that what is intimidating is the desert itself."
What to read or watch if you loved the show: The book Migration Stories, a compendium of oral histories gathered by San Antonio-based artist Mark Menjívar, who is co-facilitating a workshop tied to the exhibition.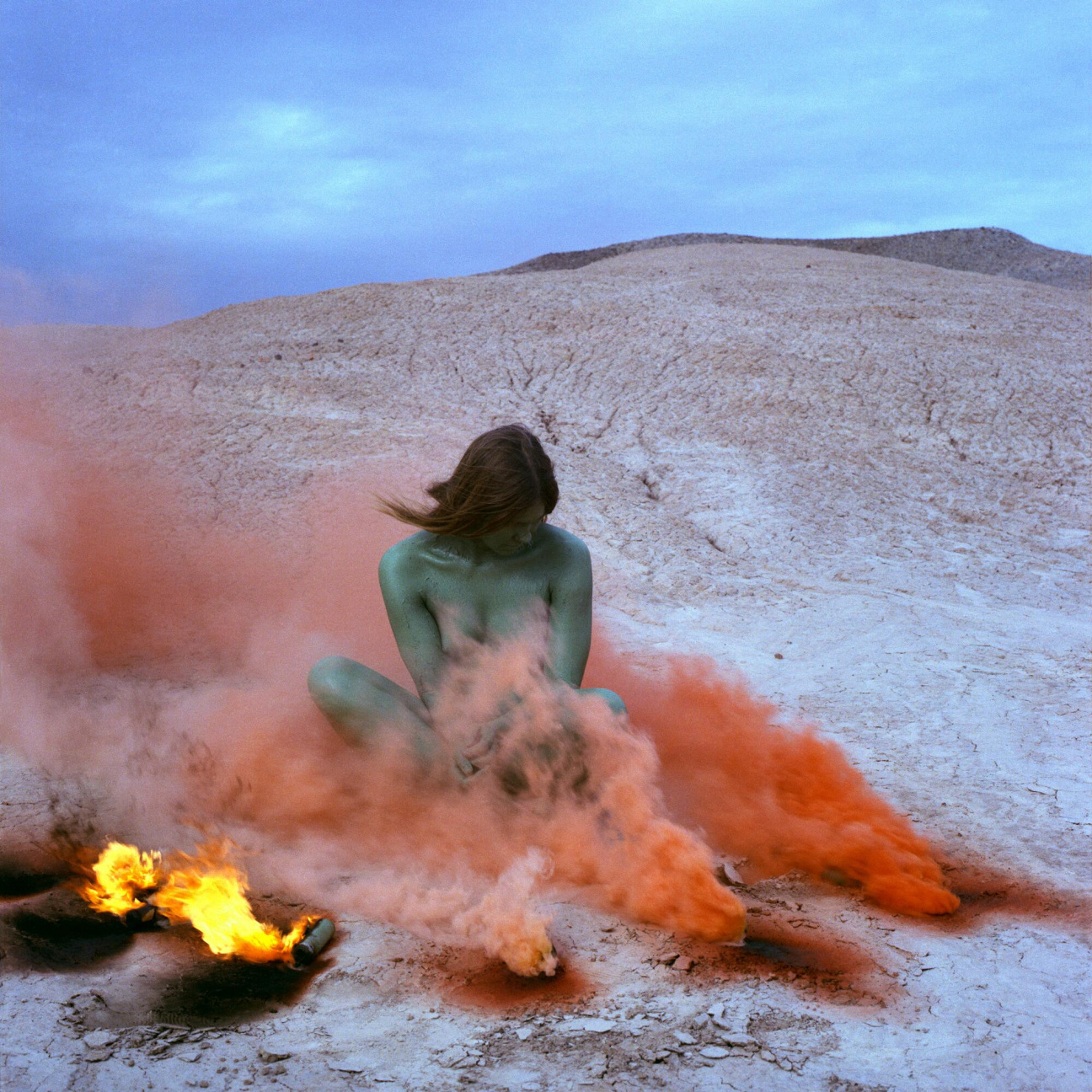 "RE/SISTERS: A Lens on Gender and Ecology"
Barbican, London
October 5, 2023-January 14, 2024
The fearless artists included in this sweeping show—Judy Chicago, Laura Aguilar, and Fina Miralles among them—have draped their nude bodies over jagged rocks, covered themselves head to foot in straw, and drawn attention to the "masculine gesture of knocking down trees and digging holes" by "feminizing" the air with puffs of colorful mist. The exhibition seeks to illuminate a sad truth: that the degradation of our planet is inextricably tied to women's suffering.
One work to look out for: Pamela Singh's Chipko Tree Huggers of the Himalayas #4, 1994, a striking photo of Chipko (meaning "hug" in Hindi) activists who have fought against deforestation in the Indian Himalayas through the silent but powerful act of tree-hugging.
A fact to know before you go: Among the themes explored in the exhibition is hydrofeminism, "a posthuman feminist phenomenology" coined by gender studies scholar Astrida Neimanis. At its core is the notion that we are all interconnected by the water running through and around us.
What to read or watch if you loved the show: For a deep dive into the indelible oeuvre of the late Chicana artist Laura Aguilar, watch this presentation on her life and work assembled by the Laura Aguilar Trust.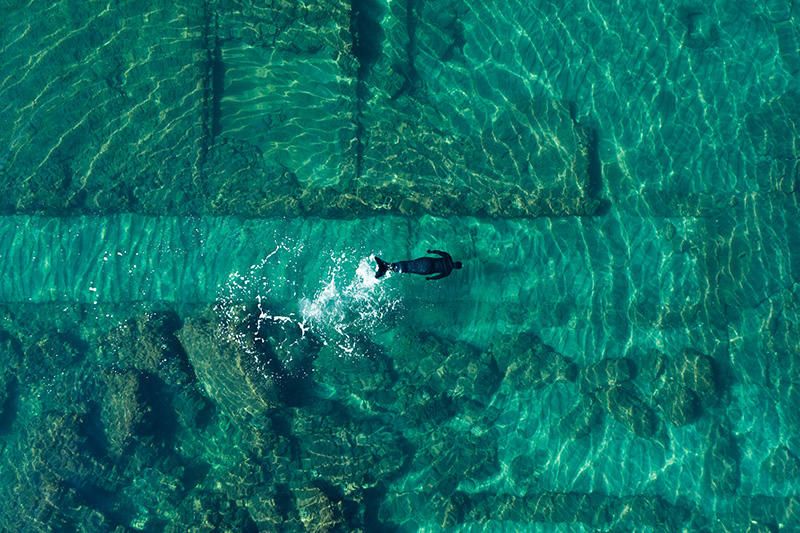 "Our Ecology: Toward a Planetary Living"
The Mori Art Museum, Tokyo
October 18, 2023-March 31, 2024
Separated into four distinct "chapters," "Our Ecology" features an impressive roster of 35 artists from 16 countries making work in response to the environmental crisis. In "Return to Earth - Art & Ecology in Japan, 1950s-1980s," Japanese artists grapple with the far-reaching effects of pollution and radioactivity stemming from the bombings of Hiroshima and Nagasaki.
One work to look out for: Japanese artist Akane Saijo's Orchard, 2022, a ceramic vessel that blurs the lines between a musical instrument, an amorphous organism, and an ancient tree trunk.
A fact to know before you go: In Muscle Memory (7 Tons), 2022, sculptor Nina Canell covers the gallery floor with seashells to call attention to their commercial use in the making of concrete. "Our built environment is an acceleration of material stress that is difficult to grasp," the artist said in a statement.
What to read or watch if you loved the show: Art and Climate Change (World of Art) by curators and art historians Maja and Reuben Fowkes, a timely survey of ecologically conscious art.