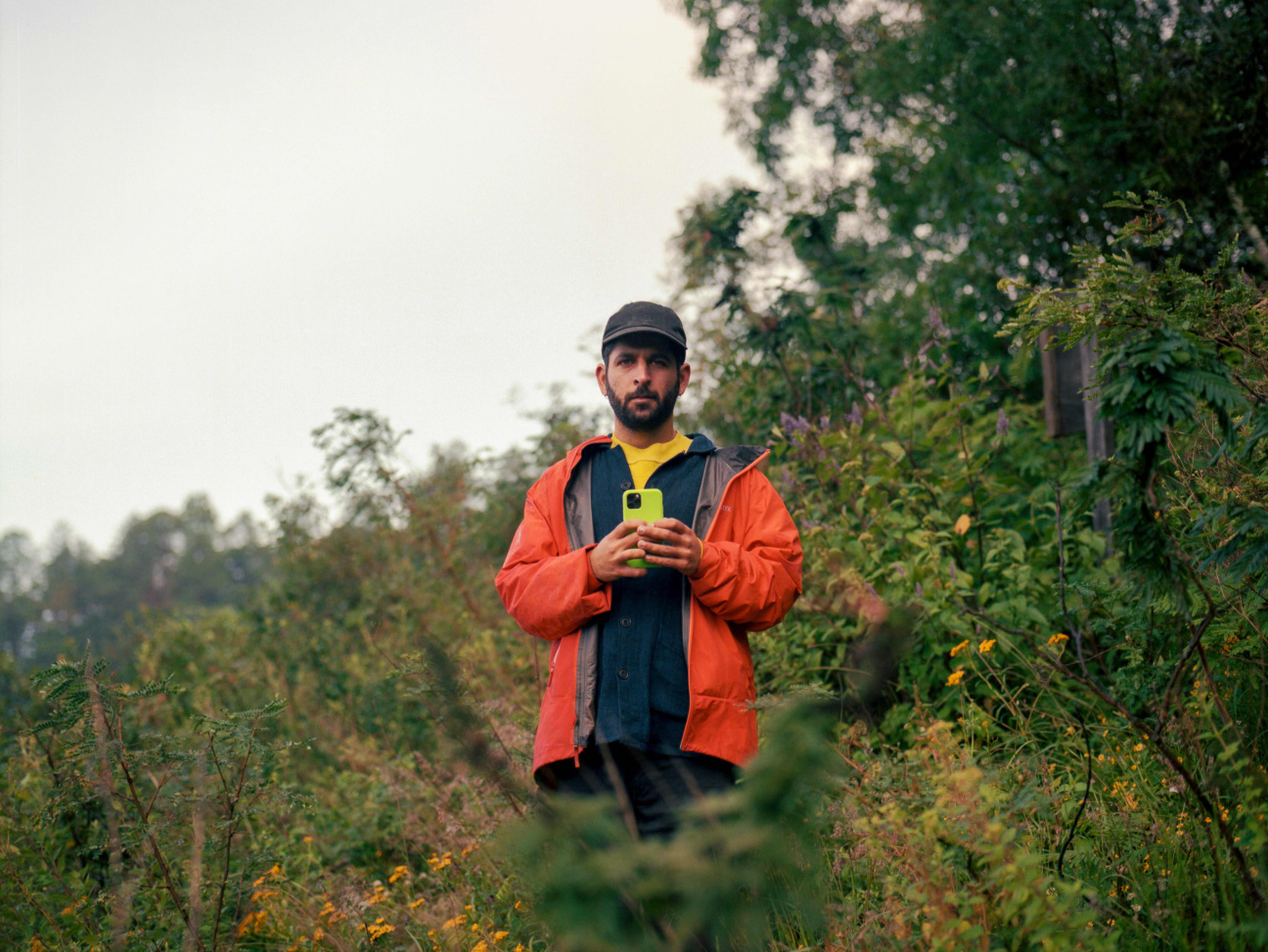 Of all the places Sam Youkilis has shot during his 10 years as a photographer, it is his hometown of New York that challenges him the most.
This wasn't always the case. When he was a teenager living in Tribeca, his grandparents gave him a film camera, and, inspired by the images of erstwhile New Yorkers Harmony Korine and Larry Clark, Youkilis began documenting the quotidian exploits of his peers. "I wanted to suspend these moments in time, to memorialize them," he remembers. "I didn't want things to change."
But by the time he arrived at Bard College to study the medium in earnest, a yen for the unknown had emerged. Instead of settling into the bucolic cocoon of his upstate campus, Youkilis worked a bartending job to save enough money for a car. Armed with the keys, the photographer would drive as far as he could in any direction to forage for inspiration.
The urge for movement didn't subside post grad. Youkilis, who turns 30 this month, lived out of a suitcase for the better part of his early 20s, picking up a string of photography assignments along the way. Two summers ago, he left Mexico—where he had been living for a year and still keeps a set of clean clothes—and decamped to Umbria, where his "not Italian whatsoever" parents met in the '80s and still own land.
Youkilis's moving images—in the form of 10- to 15-second iPhone videos—navigate the social topography of his adopted country effortlessly: dapper elders ambling through open markets, lovers engaged in hyperpublic displays of affection, oiled beach bodies luxuriating in the sand.
This ever-expanding constellation of vignettes, both ubiquitous and instantly recognizable, has earned Youkilis half a million followers on Instagram and collaborations with Italian bellwethers like Versace, Pucci, and Palazzo Grassi. In spite of this warm local welcome, the photographer cannot sit still. "I'm traveling about three weeks out of a month for commercial work," he admits, listing recent campaigns for Jacquemus, Belmond, and Zara.
When we speak, Youkilis is in Marseille, where he's putting the finishing touches on his debut monograph, Somewhere. Out this November, the book indexes six years of camera-phone videos over 500 pages. The project would be a Herculean task for anyone, but it's especially challenging for Youkilis, who is resistant to annotating his work.
Rather than framing it for consumption, he wants it to take on a life of its own—if an image is destined to be repurposed by someone else, so be it. Youkilis is, to cite Hito Steyerl, in defense of the poor image. "For it to be disseminated, reproduced, changed in quality, have filters go over it," says Youkilis, "is actually such a beautiful thing."
Want to meet more rising stars? See CULTURED's full list of 2023 Young Photographers here.