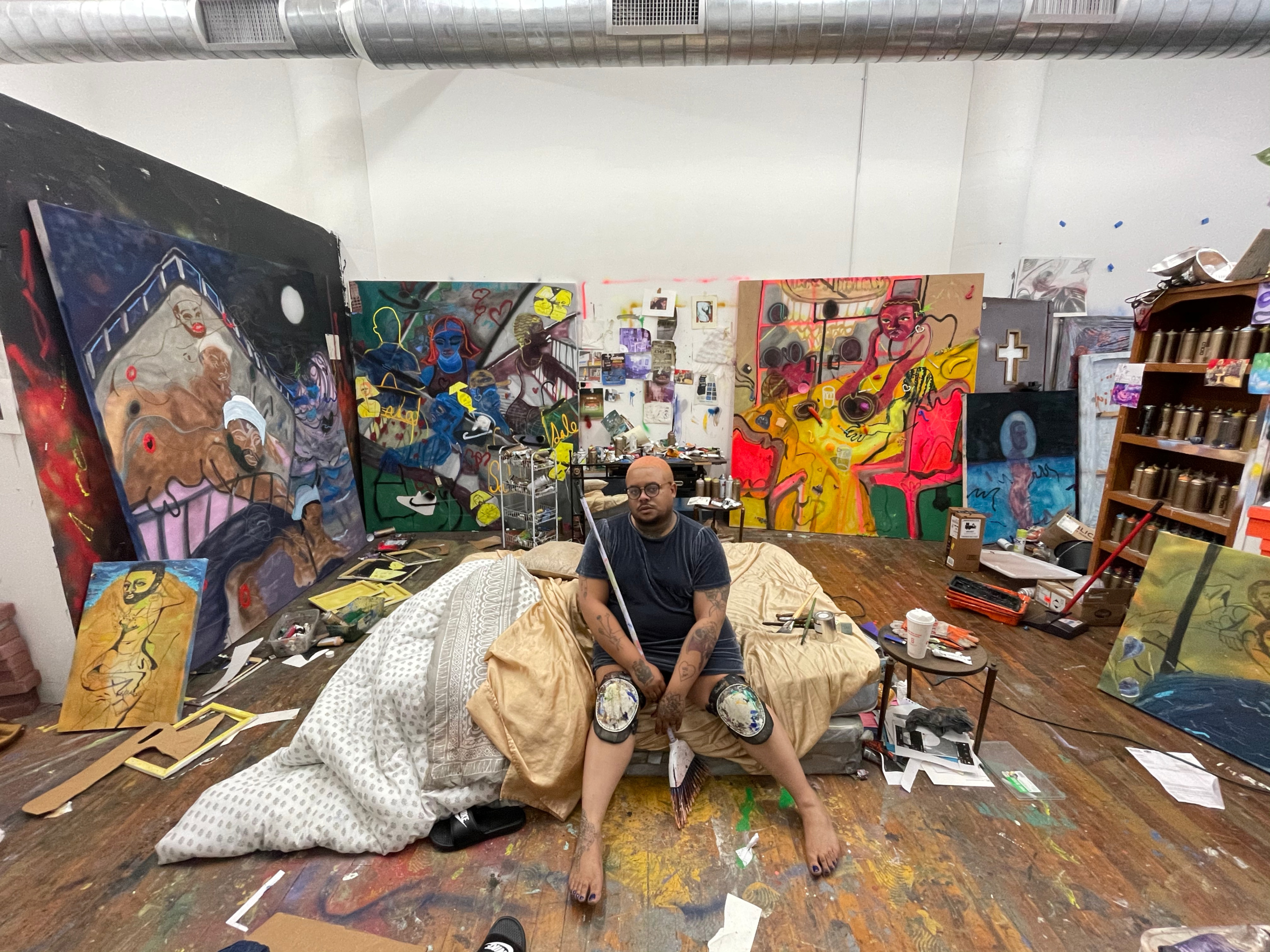 Jonathan Lyndon Chase's paintings are propelled by the same extraordinary force that stirs typhoons out of still air. In the 31-year-old's ecstatic compositions, bodies dissolve into desire; they bruise and bloom, don cowboy hats, Nikes and sometimes gold chains. It's difficult to say anything definitive about the scenes Chase chooses to depict because the artist's appetite for our world is so unlimited; but regardless of what corner of life they turn their brush on—be it a bathtub, a football game, maybe a motorcycle—the content immediately takes on biblical proportion. Besides that, everything seems to be fair game, though one generalization does emerge, however hazily: in the pictures that comprise the artist's prolific output, there is not a single moment of hate.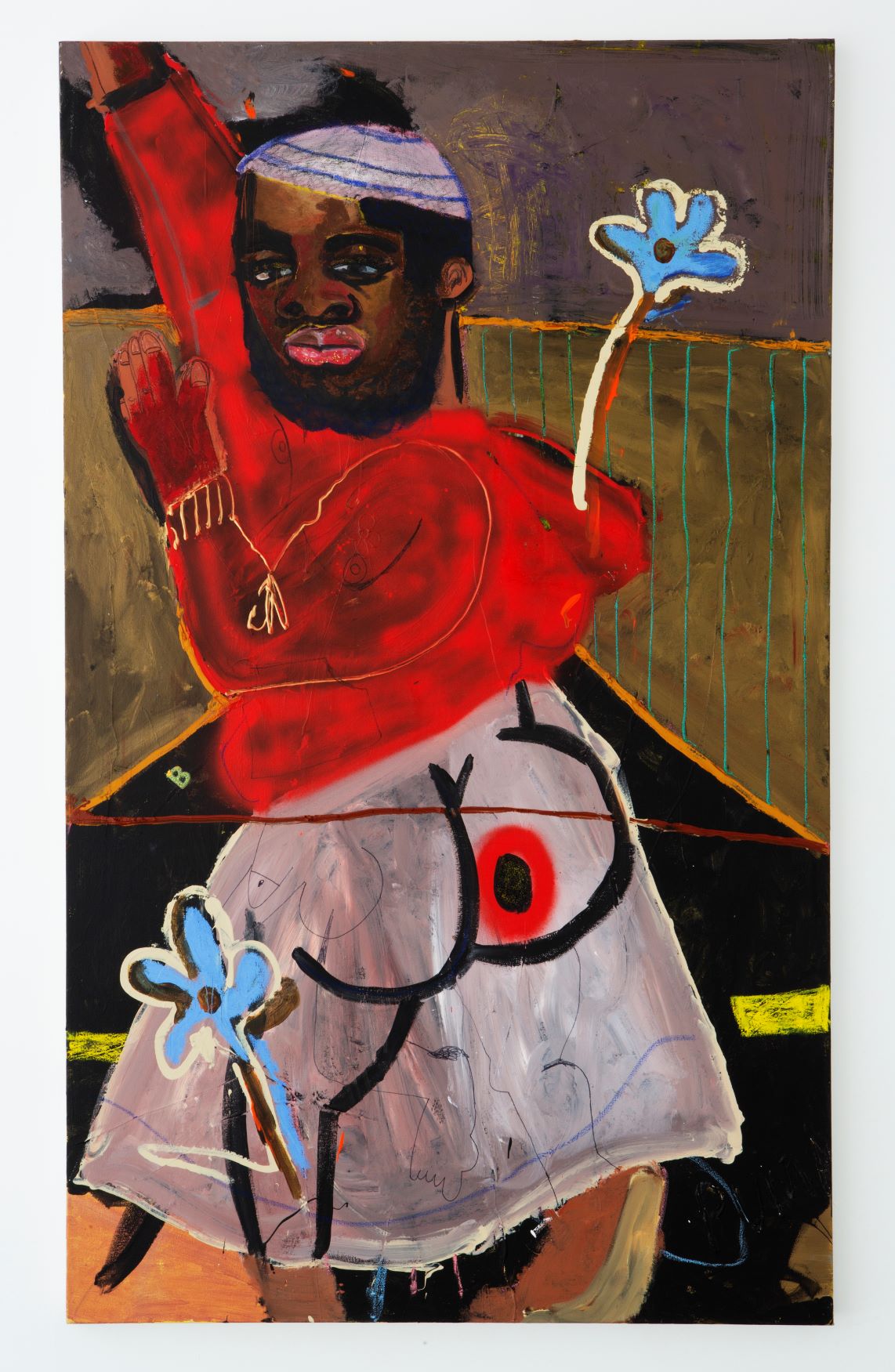 Chase was born and raised in Philadelphia, where they completed both their undergrad and master's degrees and still live today. They tell me their work is ardently in and about Philadelphia and the people who populate it, but affectionately refer to New York as their "second home." When we speak, Chase has just returned from that second home after installing a new exhibition of paintings, sculpture and a sound installation at Company Gallery. The exhibition, "Wind Rider," picks up the meteorological motif Chase first explored in "Quiet Storm," their first exhibition with the gallery in 2018; simultaneously more ambitious and restrained, "Wind Rider" shows Chase at their most mature and masterful to date.
Chase's paintings mostly depict the male body, but in the artist's life "the ladies take centerfold." Raised primarily by women, Chase says they get their "creativeness from mom," who, in teaching a young Chase about the meditative capacity of cleaning, inspired their first institutional solo show, "Big Wash," which opens at Philadelphia's Fabric Workshop Museum in January. The exhibition is a paean to the laundromat, where the quiet intimacy of domestic life and the rich intensity of the urban landscape converge to magical effect. For the show, Chase has collaborated with the institution's screen-printing workshop to enable their already boundless paintings to spill out onto clothes and soft sculptures. As restless as it is confident, Chase's practice promises greatness.