The late, great French fashion designer Sonia Rykiel once said, "Perfume follows you; it chases you and lingers behind you. It's a reference mark. Perfume makes silence talk." As summer closes out, and the rush of fall settles in, it's time to pause and reflect on the olfactory statement you want to make in the upcoming season. To help you parse through the overwhelming array of options, CULTURED tapped a select crew of perfume-heads to share what scents they'll be starting (and ending) conversations with this autumn.
Marissa Zappas, perfumer
"HUILE ANTIQUE MEXICAN TUBEROSE by Buly. I'm currently exploring the flower. I love this spicy, milky oil, which, in a different way than alcohol-based fragrances, really melts into the skin gorgeously. It's also a wonderful base to spray fragrance on, or to luxuriously apply fresh out of the bath. Nothing smells as fleshy and buttery as tuberose, and this just really hits the mark for me."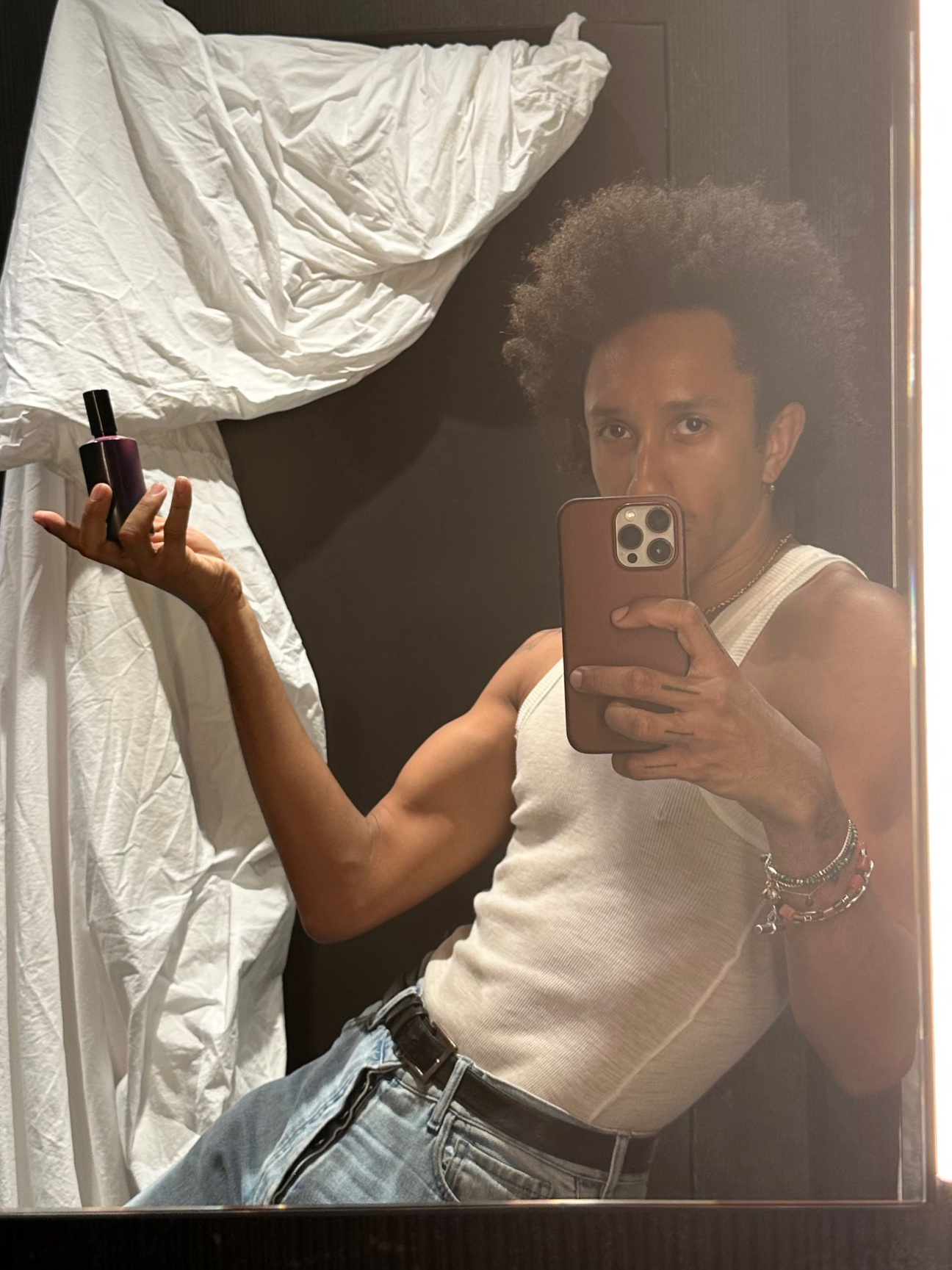 Miles Greenberg, artist
"Quarter to Five by Fischersund. This is from my favorite perfumery in the world, based in Iceland. This fragrance was made in insanely limited quantities because the main ingredient is a note extracted from a single chopped up barstool from Kaffibarinn (i.e. the OG institution in Reykjavík nightlife, and where I've had some of my best nights). All the bottles are hand-painted. It's like the breath of fresh air after the after-afterparty. It smells like you've just accidentally spilled your whiskey highball while having great sex in a forest in a snowstorm that's on fire."
Diana Louise Bartlett, photographer
"Santal Blush by Tom Ford. Scent grounds a presence. It translates it into a sensory form. I quite like to enter a room without physically having entered the room yet. I've worn Santal Blush since it launched in 2011. We've been in a 12-year-long relationship, my longest and most pleasant relationship to date! Sometimes I have an affair with another fragrance, but she'll always be the other woman. Santal Blush and I are partners in an open relationship for life."
Patrick McGraw, writer and editor of Heavy Traffic
"Concrete by Comme des Garçons. I'm not really quite sure what concrete smells like. New York after the rain; wet pavement maybe? It's not my favorite scent to be honest (some type of musk would take that award), but it does have a great bottle and certainly the best name of any fragrance, making it my top choice overall. I enjoy telling people that I'm wearing concrete."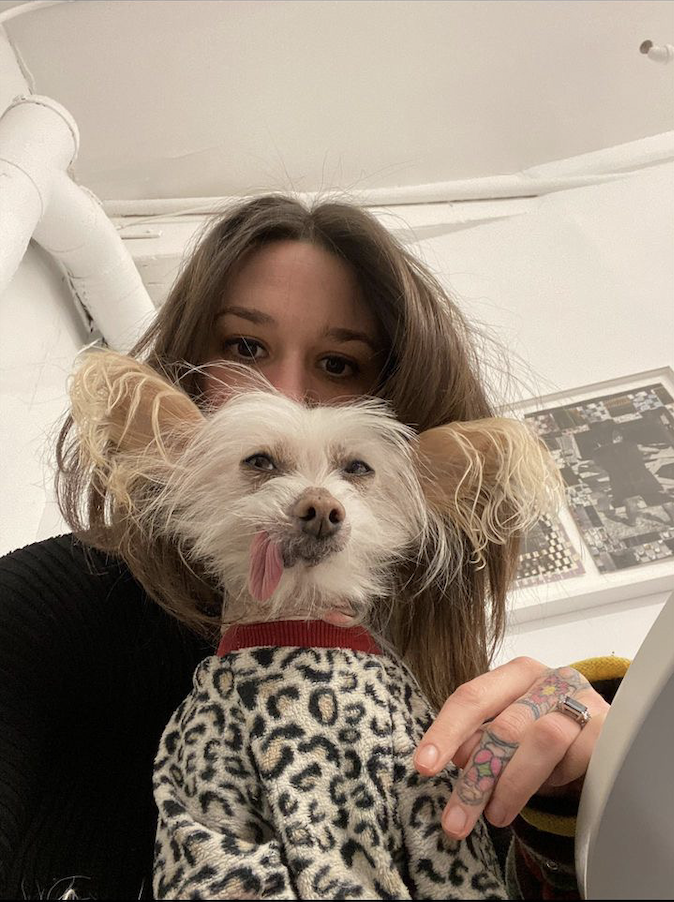 Taylor Trabulus, partner at Company Gallery
"The Broome Street Ganesha Temple incense, sold at Broome Street Temple. I start my day by meditating for 20 minutes, and I love this incense for helping me relax and ease into it."
Lotte Andersen, artist
"Cedar oil. My tendency toward scent has mostly been to attempt to mark time. I used to wear a mixture of Molecule 101 and Robert Piguet's Fracas when I lived in London. Recently, I have taken to wearing cedar oil which I get near Bellas Artes in Mexico City. I love the deep, luxurious, woody scent of the oil; it reminds me of forests on the outskirts of the city—a combination of roots, tree stumps, and foliage after the storm has cleared.
Massima Bell, model, actor, and musician
"Byredo's Black Saffron. It perfectly encapsulates the feeling you get on a late summer walk in Los Angeles, the late sun crisping up dry tall grasses, the play of long light and longer shadow. The perfume wears on the skin *just* like that—it starts very energizing and bright, mixing floral and leather (very ready to hit the pavement!) and dries down to this subtle, contemplative balance of sweet and soulful."
Sean Garrette, esthetician and Dior Skincare expert
"Ambre Nuit by La Collection Privée Christian Dior. This is one of my favorite fragrances in my collection, and gets the most use during the fall and winter months. It's warm, slightly spicy, floral, and sensual. It has notes of amber, rose, bergamot, pink pepper, and patchouli."
Julian Paik Childs, retail consultant and bread dealer
"Thom Browne 09.27.65 Vetyver Absolute Eau De Parfum. Vetyver is usually combined with other scents as it plays well with others, but this perfume allows it to shine with main character energy. It's bold and makes me feel confident and feminine. I've been stealing (sharing?) this scent from my husband's side of the cabinet, and I'll continue to do so as we get into the fall season here in New York."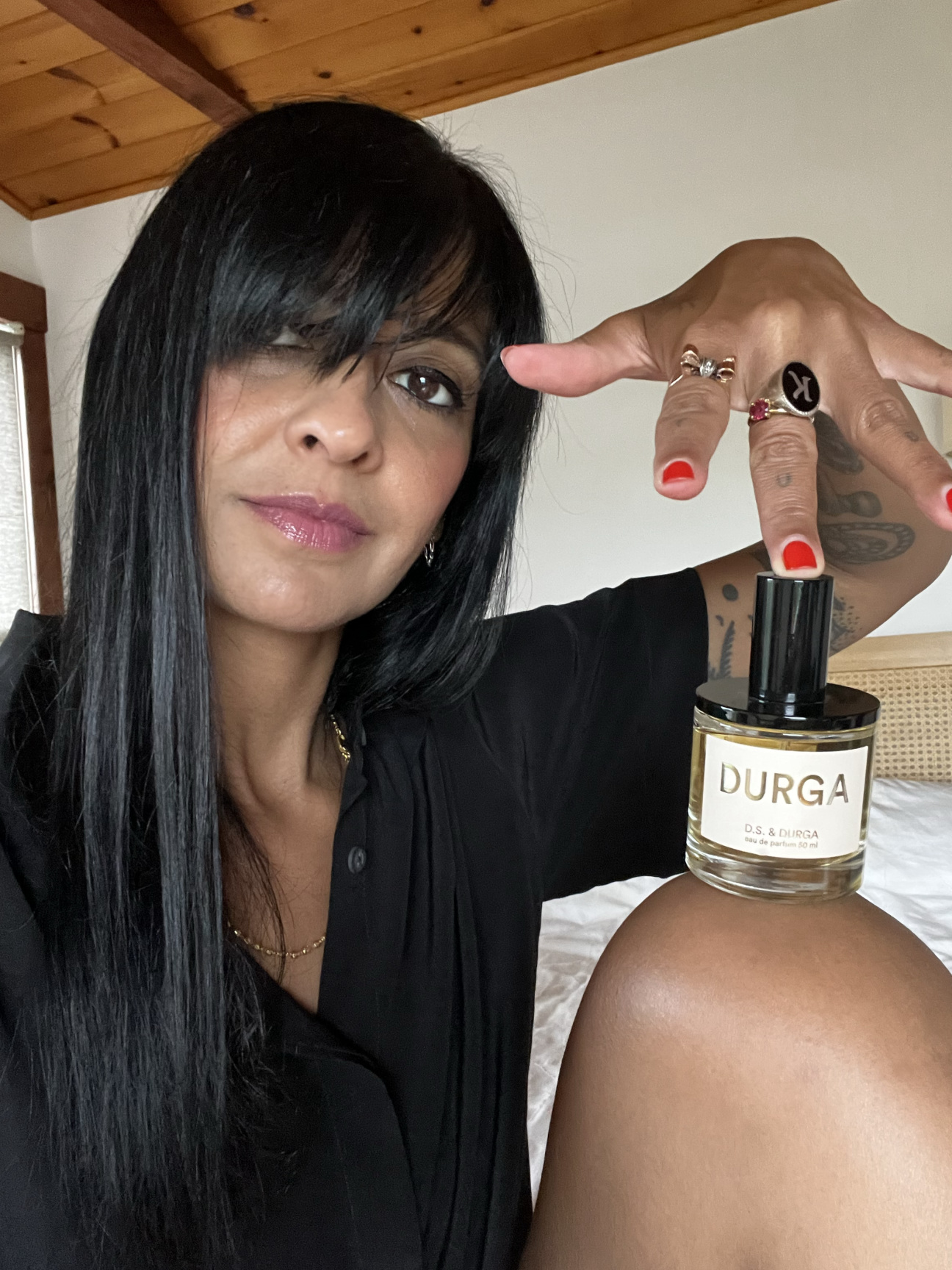 Kavi Moltz, co-founder of D.S. and Durga
"Our perfume Durga. Fall is coming, and that means it's time to get dressed again. In New York, we love the time of the year when you can pull out your coats and sleeves and consider dressing beyond staying cool. This also means considering feeling dressed up with your scent, and for me that is Durga. It instantly makes me feel put together and sophisticated. Warm and narcotic tuberose."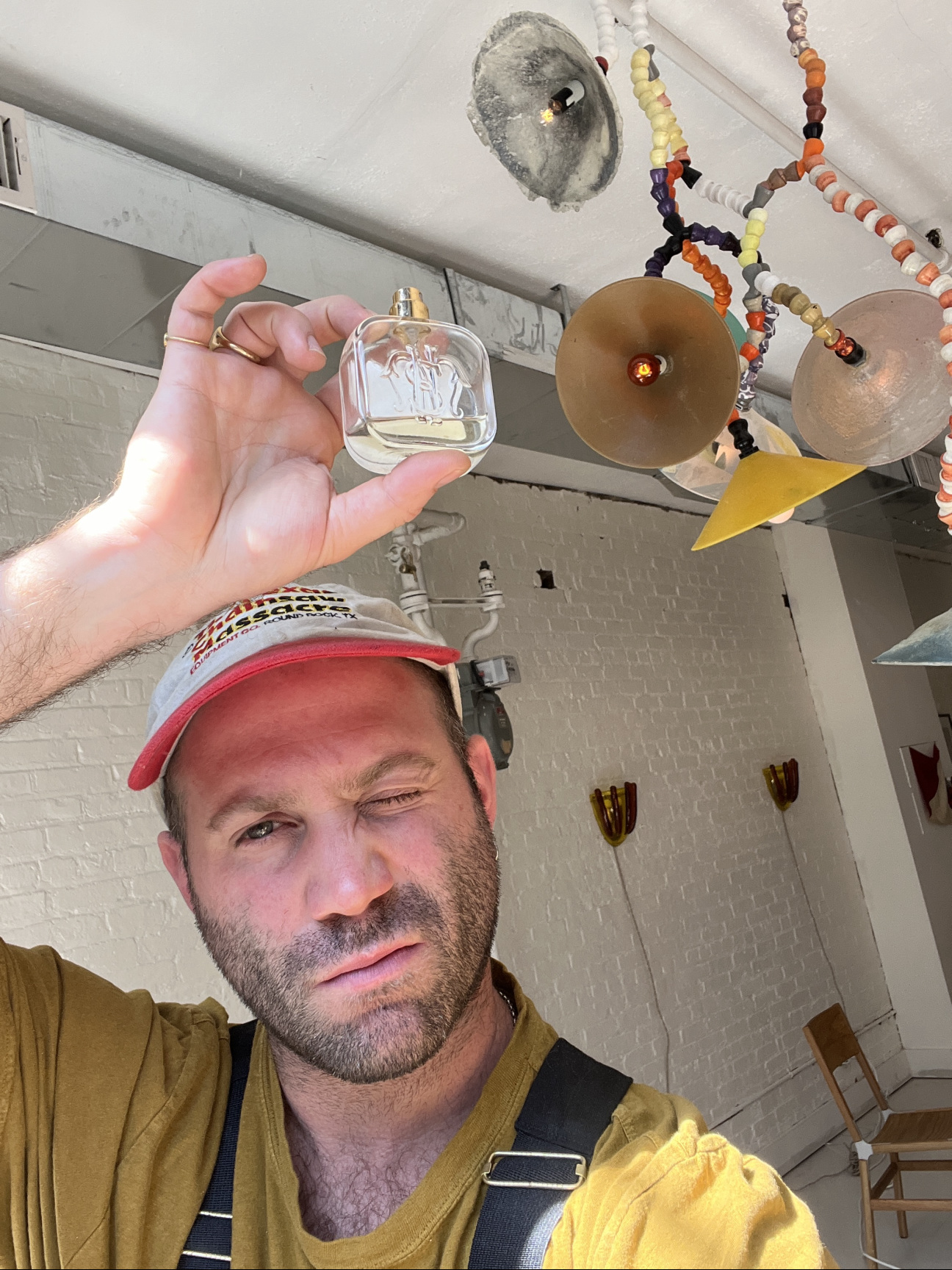 Alex Tieghi-Walker, founder and creative director of Tiwa Select
"Santa Maria Novella's Acqua di Sicilia. I was raised in Italy, so there's something deeply nostalgic about pouring Santa Maria Novella's Acqua di Sicilia all over me. It's a punchy little scent—various citrus rinds and flowers combine with Hinoki or cypress-like woody undertones—so the smell is more reminiscent of summer slipping into autumn. I can't describe the connection I have with lemons (and citrus fruit in general)—at my old spot in LA. I had about six different types of citrus tree growing in the garden, sometimes I'd just pick a lil' lemon and walk around holding it for the day, little sniffs here and there for that childhood nostalgia. An emotional support lemon!"
Anna Polonsky, founder of branding and design consulting firm Polonsky & Friends
"Feuille de Figuier by Roger & Gallet. I just ended a long trip in Greece and the French and Spanish Pyrenees and was reminded, in all of those places, of how much I am charmed by the scent of fig leaves. Very different from the fruit, I love how grassy and nutty they smell—not to mention how exquisite they taste when wrapping a dish or infusing pastry cream. Fig leaves are typically pruned in the spring, and the Greek say their tree is a symbol of awakening and success, something we can only wish to prepare for a long New York winter! I've spotted a fig leaf fragrance from Roger & Gallet in French pharmacies and am definitely getting one before I head back."
Christopher John Rogers, designer of his eponymous fashion line
"At the moment, I simply can't live a day without mullllltiple sprays of Steamed Rainbow by D.S. & Durga somewhere on my person. I've loved it all summer for its elevated cleanliness, but its unique metallic leanings will make for the perfect transition into fall. I don't usually love vetyver, but it's amazing here with red mandarin and resin top notes—I'm obsessed."