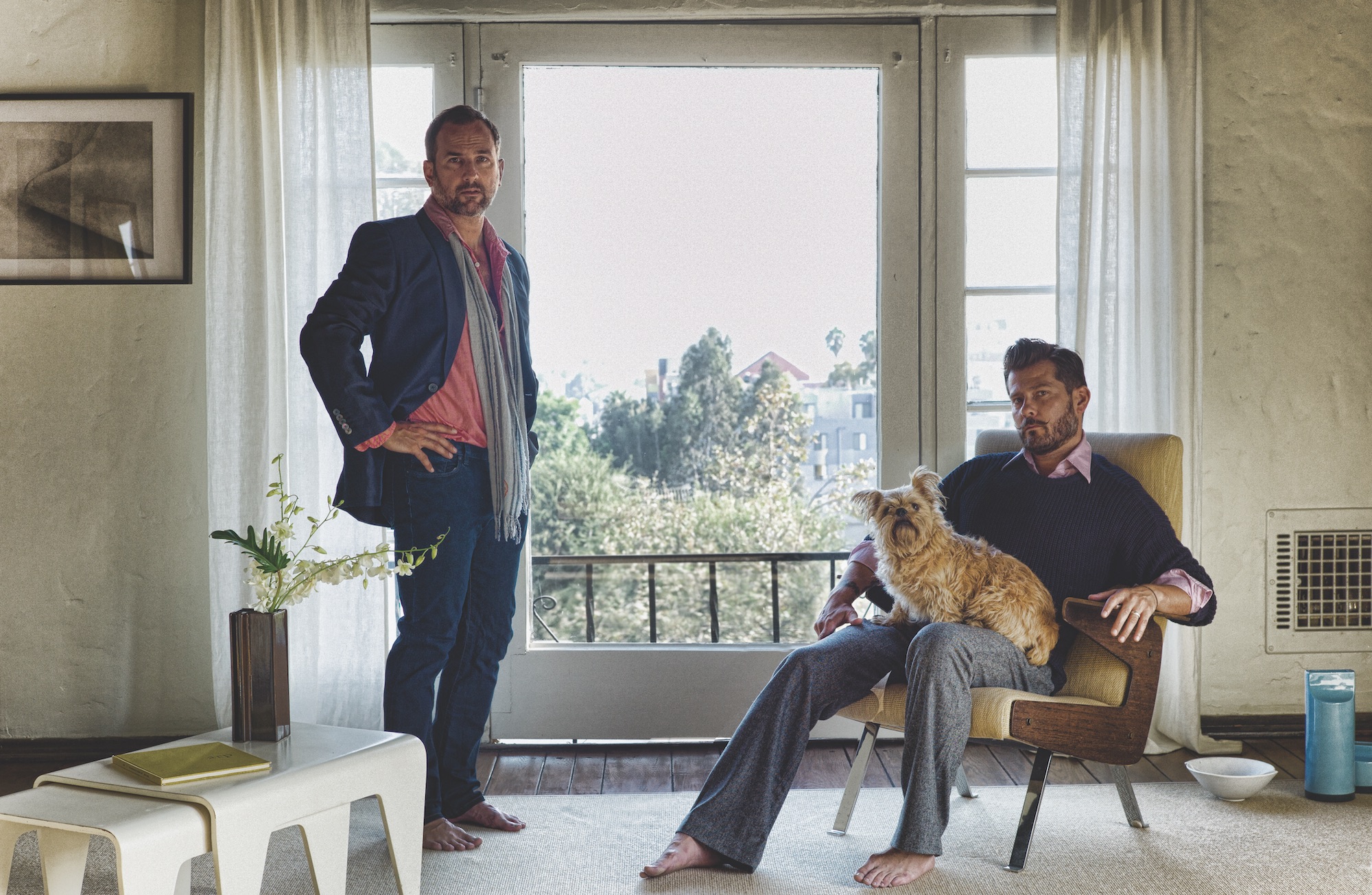 Even though he has built a solid reputation as an interiors photographer, these days Jonn Coolidge prefers to work with a kiln rather than a camera. "I'll never abandon taking pictures," he says. "It's just that I'm a potter at heart." He regularly shoots editorials and advertising campaigns, counts designers Tom Ford, Kelly Wearstler, Bill Sofield and Alexandra and Michael Misczynski as clients, and has an edition of hand-printed, fine art photography with the esteemed Atelier Fresson outside of Paris, but he wanted to broaden his focus.
"Pointing my creativity in the direction of pottery seemed like a sound idea," he says.
Devoutly self-taught, before it felt legit to offer his skills as a photographer he spent countless hours in a darkroom; he similarly paid his dues in a Pasadena artists' co-op until hand building and throwing pots felt like second nature. "Each technique uses a different part of my brain," he says. "Assembling slabs is playful; handling the wheel is serious and disciplined—it's structured meditation."
The studio he currently splits with his husband, painter and creative director David Burgoyne, is in Downtown Los Angeles, a bike ride away from a light-filled, industrial loft they share with two Brussels Griffon terriers. "The Arts District in Downtown Los Angeles is very similar to Shoreditch in London. It attracts like-minded souls," says Burgoyne. "The energy has definitely shifted from Hollywood back to downtown."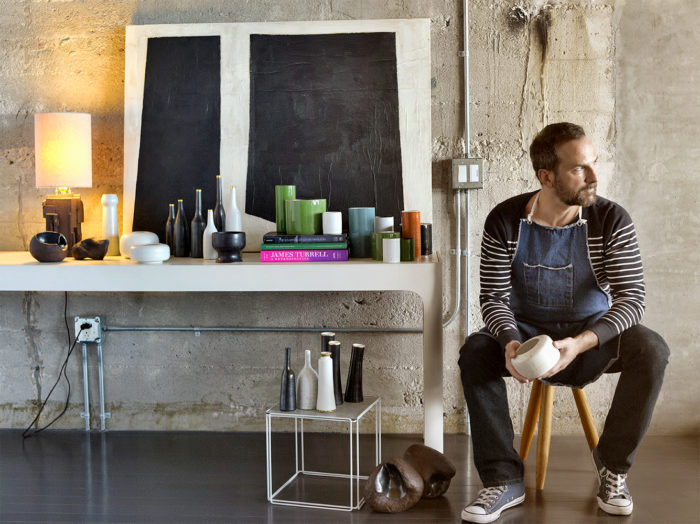 The tightly curated collection of furnishings Coolidge owns—designed by mid-century greats including Charlotte Perriand, Gio Ponti, Mathieu Matégot and Alexandre Noll—infuses his work, and artwork they own by Robert Mangold, Donald Judd and Ellsworth Kelly inspires Burgoyne. "I channel so many influences," says Coolidge, before he raves about a group of 1950s French ceramicists including Georges Jouve, Valentine Schlegel and Jacques and Dani Ruelland. "Their ideas came from the subconscious so everything they produced feels intuitive."
Thanks to their shared sensibility, Coolidge and Burgoyne like collaborating. They've experimented with film and taken family self-portraits that pay homage to David Hockney. Currently they're co-creating a series of low, iron-based tables whose tops render Burgoyne's minimalist paintings in ceramic tile. For years, Coolidge has turned out shapes—cylinders, footed chalices, bulbous bowls and reed-like bottles—so developing a glaze for a flat surface that emulates the intensity of Burgoyne's abstracts presents a challenge. Plus, Coolidge's characteristic use of color tends to be understated—a subtle gold rim, a tonal band, a shadowy inverse, muted primaries—so working with the dramatic red and black acrylic palette Burgoyne prefers is a true departure. Hammer and Spear, a store in the Arts District, as well as Hollywood's Lawson-Fenning both sell Coolidge's ceramics and will also carry the tables.