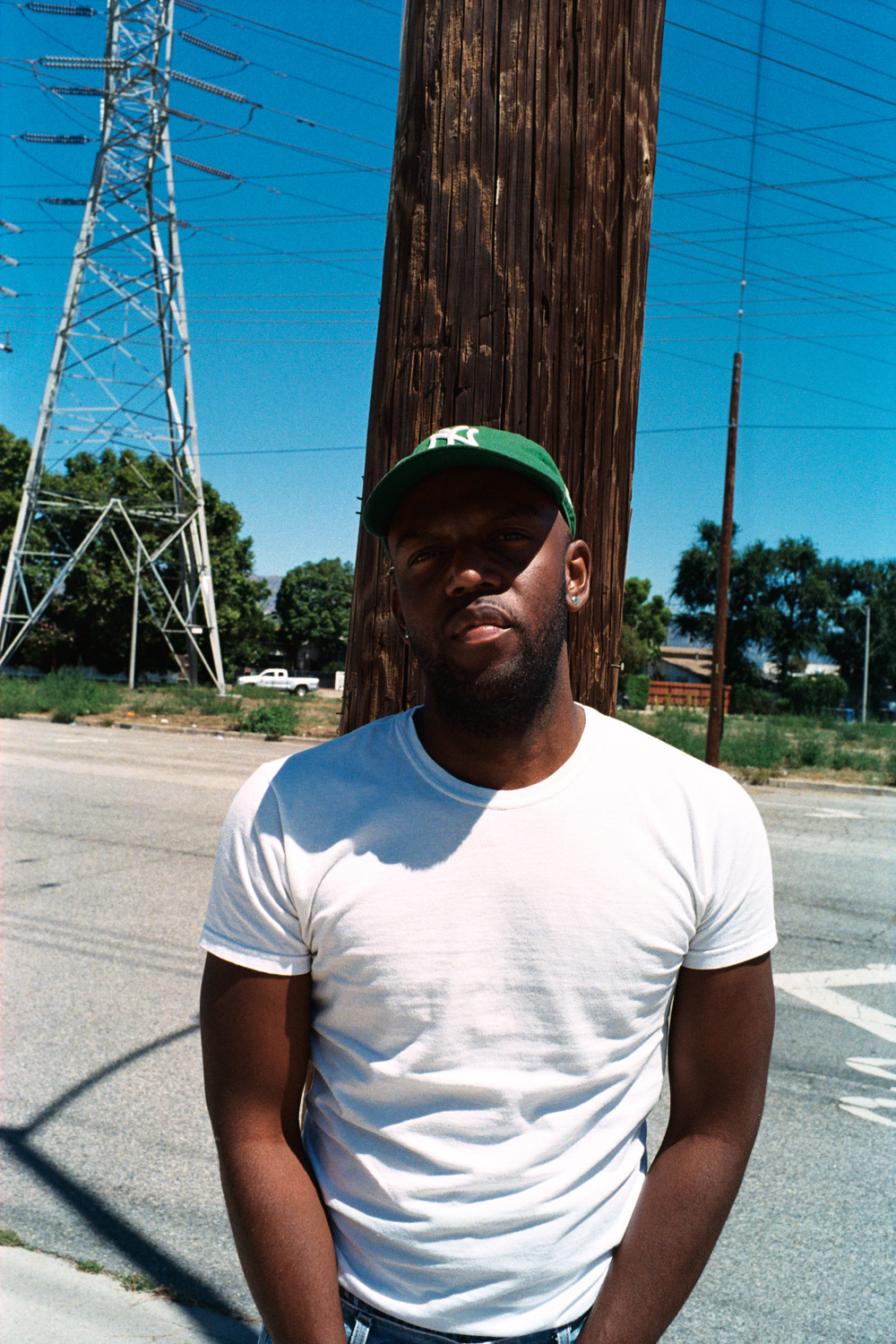 Welcome to Rules To Live By, where CULTURED asks sartorial voices—renegades, visionaries, and annotators—to unpack their style DNA and share the edicts they follow (and break) in the absurd game of life.
When Emmanuel Olunkwa was 15, his mother told him he should start a fashion brand. The Los Angeles native cut his sartorial teeth browsing local consignment shops with her, where he'd plumb racks of TV and movie set castoffs for the perfect silhouette. At his magnet school, he was a trendsetter: one of the first to wear "skin-tight skinny jeans." "I've always understood the outfit as an essay or a paragraph," he says. But his structural approach to clothes, along with a compulsive tendency to style his friends, didn't lead him to the profession.
Instead, Olunkwa charted a more literal architectural path, with pit stops at the New School and Columbia University's Graduate School of Architecture, Planning, and Preservation. Today, he is the editor of the biannual design tome PIN-UP, the co-founder of nonprofit culture magazine November, and the designer of whimsically efficient furniture under the sobriquet E&Ko. Luckily, he never strayed too far from his teenage pursuits and continues to dress with purpose. Olunkwa might even still consider taking his mother up on her suggestion. Here, he dishes on living in a one-man play, why he rarely wears black, and why Timothée Chalamet's Haider Ackermann era is exactly his vibe.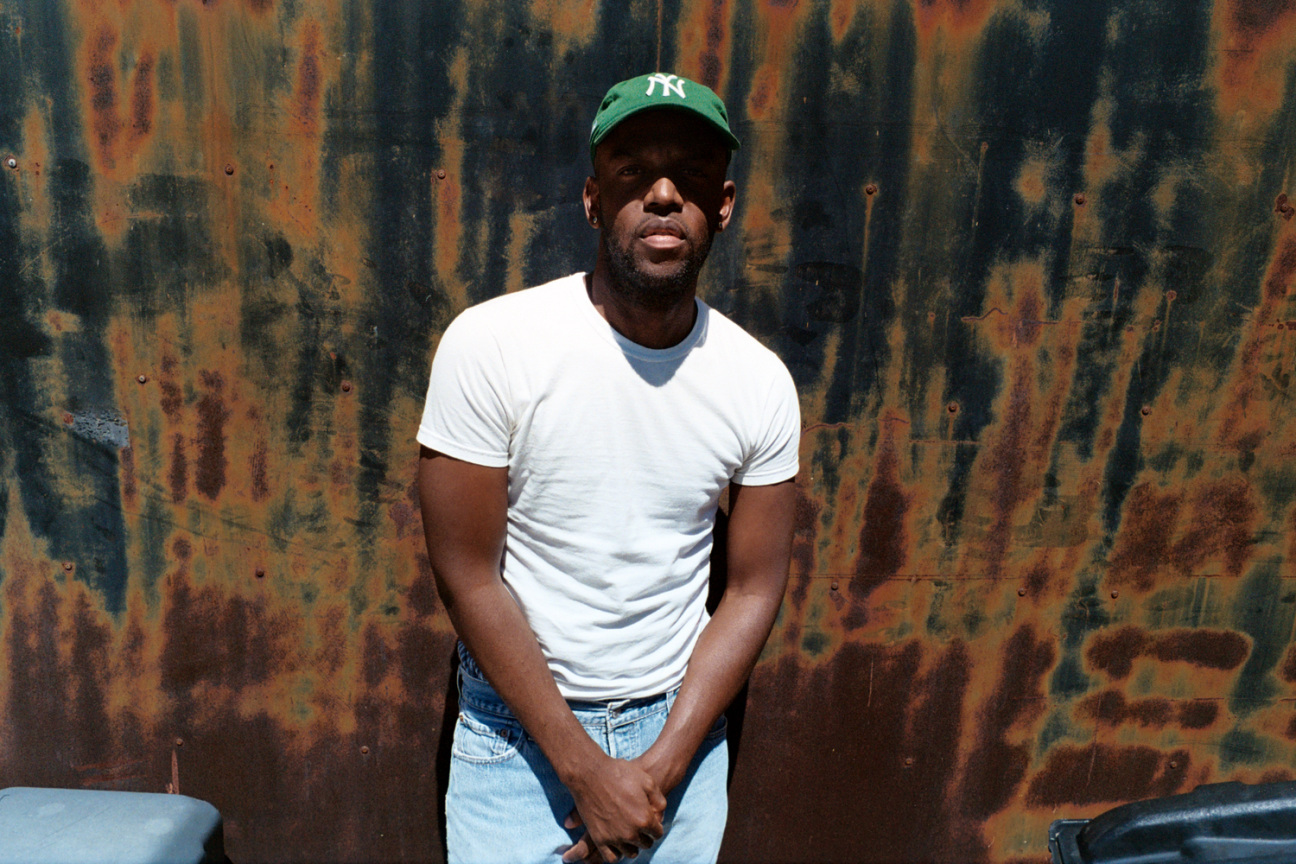 Where are you, and what are you wearing?
I am at home in Stuyvesant Heights, which is in Bedford-Stuyvesant in Brooklyn. I'm laying on my sofa, and I'm wearing purple socks, gray sweatpants, and my friend's old Steven Alan pinstriped t-shirt.
How would you describe yourself?
I wouldn't. When I was younger, the thing that I had control over the most was the architecture of my body. Dressing my body was really fun because a lot of my personality, reputation, and identity was fully executed in a fashion sense. I used my body as a platform when I was younger, in terms of communicating what I felt, what I thought, and the politics of that. My body was the medium.
Being an adult and having an apartment, being able to make choices about lighting and furniture placements and materials and colors—I think about my body less and less. Now, I want to be comfortable. Comfort means something entirely different to me than it did when I was younger. "Beauty is pain" is the school of thought that I came up in. Sacrifice for the look. Now I can afford to buy the things that I actually want. I'm no longer shopping the look, I'm living the look. When I was younger, I would want to describe myself, and now, I don't need to be known.
How did moving from Los Angeles to New York for college affect the way that you dress?
I dressed for New York while I lived in LA. In high school, my friends and I were dressing like the indie grandmas of the West. We were the epitome of the Bennington or Wesleyan students in the '90s. I'm a "see it, believe it, interpret it" type of person. When I see someone wearing something, I'm like, "Oh, that's a cool idea, what would my version of that be?" I feel like I live in a one-man play; I'm 80 different characters. One day, I'm the jock, then I'll be the secretary, or the fashion designer or the lawyer or the artist or the hippie with an ironic t-shirt. I take it so seriously because it's so fun. I have so much fun getting to communicate myself in this visual way.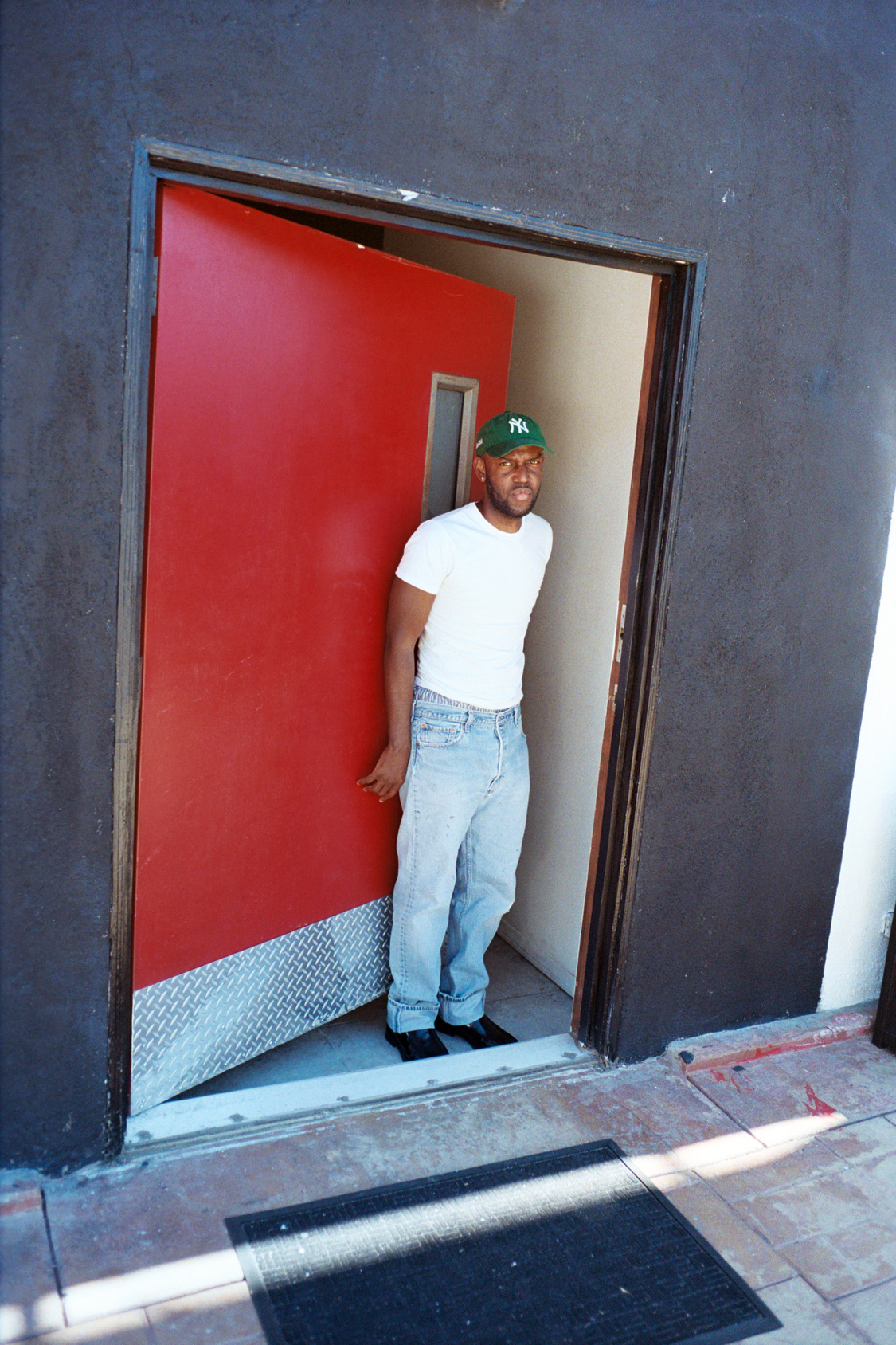 Who or what do you dress for, and against?
I dress for people who are in conversation with themselves, people who are self-possessed. I don't wake up being like, "Oh my God, I want to walk out of my house and have someone compliment me." I dress to execute an idea and then feel comfortable. I dress against those that are more costume driven. I really like classic silhouettes. I like form. I like structure. I like material. I like breathability. I like movement. I like color. I wear color in a way that most people wear black. It's so intuitive to me. If I'm wearing all black, you'll know I'm spiritually offline.
What are your favorite colors right now?
Blue! It has come back into my life in a really serious way. I'm really drawn to red, too. Electric green, silver, but more of a metallic texture—like the Grace Wales Bonner Adidas that I have.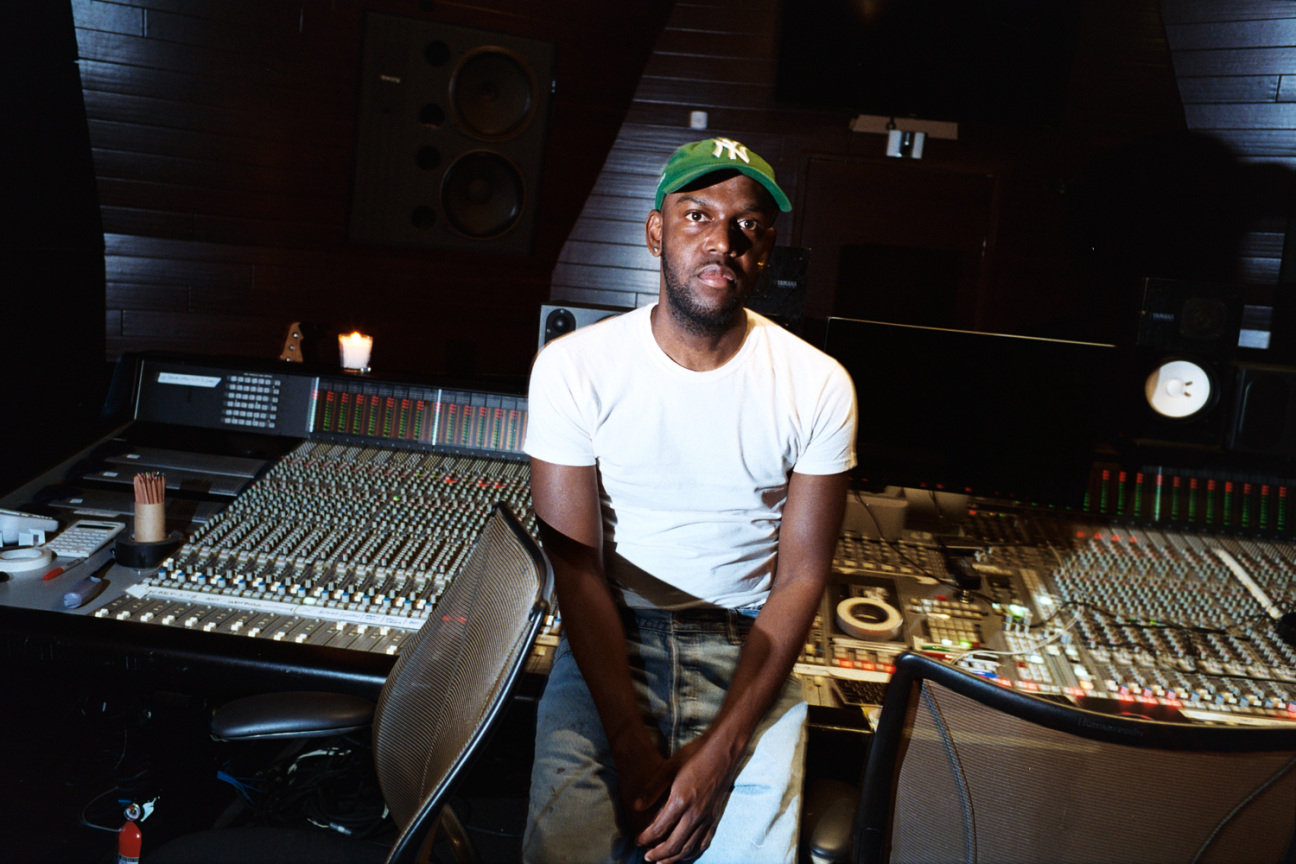 Whose closet would you pull a Bling Ring for?
Timothée Chalamet. That's the person I'm directly in conversation with. I would wear all of the Haider Ackermann looks. They're really sculptural, and the silhouettes are really great. It really started with the Louis Vuitton crossbody Golden Globes look for me. I wish I could own that harness. That kind of versatility—the form is the concept. Haider understood Timothée's proportions, he accentuated his body, and actually made it so you could see his face.

What is something people would be surprised to learn about your fashion sense?
That I should probably be a fashion designer. Fashion, for me, isn't ephemeral—it's very practical. I think about fashion in codes. I'm totally that Jared Leto Gucci meme where he's visually and enthusiastically excited by the green coat and pink pants look at a fashion show in Milan, that he saw a model wearing. Then flash forward to him wearing the exact same fit at the Suicide Squad premiere in London. That's me, except I would have designed the thing that I'm wearing. [Laughs.]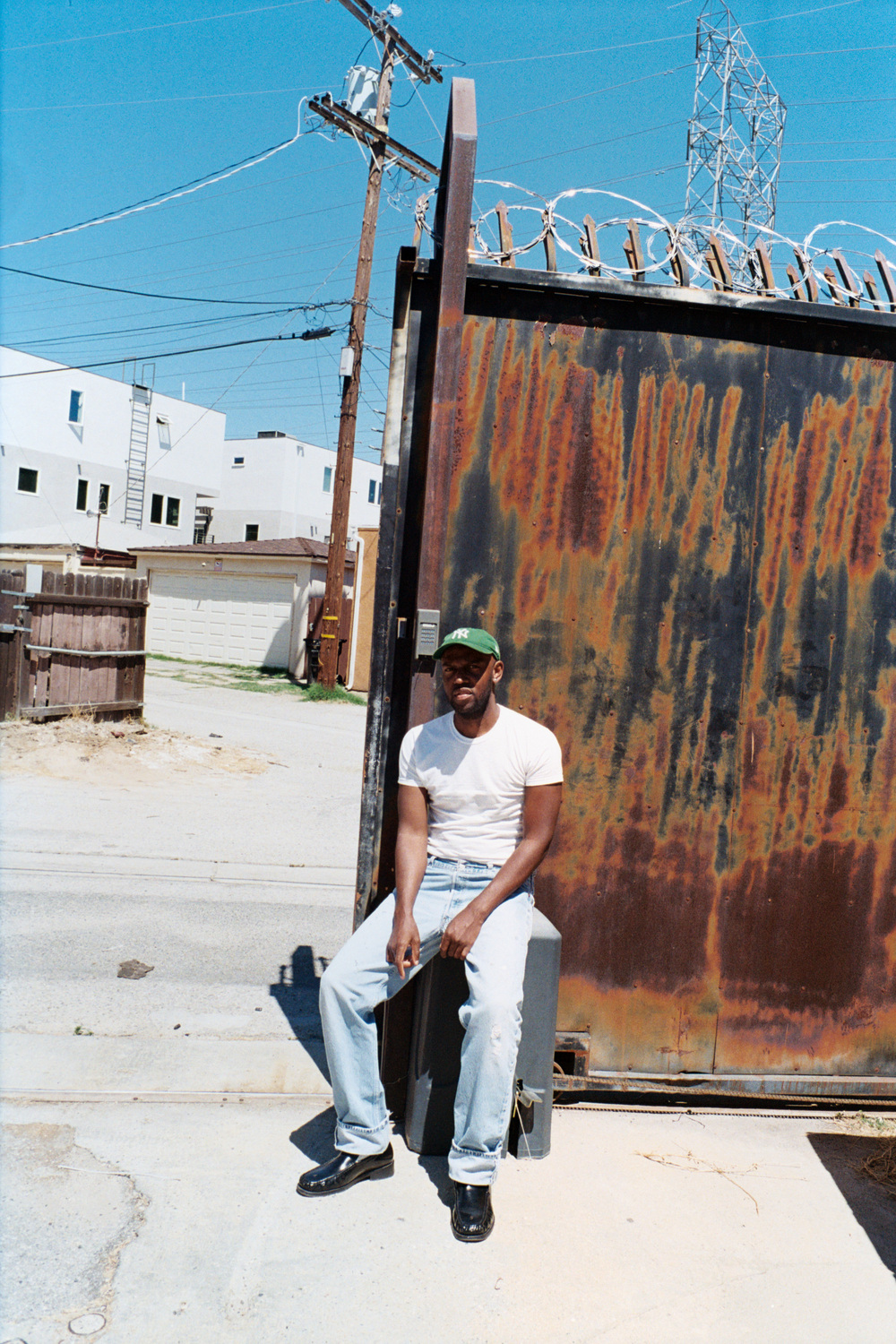 Emmanuel Olunkwa's Rules to Live By:
1. Brevity is important. What you think should be a paragraph can be two sentences.
2. Find your meditative states and live in them. If washing dishes, driving, or walking is a relaxing activity, make these activities mantras and routines. They guide you to new ideas.
3. Learn to actively listen to what people are saying. They are always showing you exactly who they are. You just have to wait, watch, and listen.
4. Always ask questions—observation and execution are important, but so is understanding the intention behind each action.
5. Make it a priority to meet at least one new person each month. New people show you things about yourself that you've maybe neglected along the way. They help you remember who you are and how far you've come.
6. Always take the long way home—unless you're late or there is an emergency.
7. Always make note of the things that make you feel the most alive. Don't chase that feeling but invite new experiences into your life because each choice leads you to a different universe.
8. Never do anything because you should, do it because you can—you won't always be able to.
9. Gratitude is a lifestyle, not a state of mind.
10. A wise one once told me, "Everything should be cute and fun." I'd add that everything should also always be easy—and if it's challenging, think about what lesson you're meant to learn.
To decrypt the fashion sense of your favorite tastemakers, from curator Kimberly Drew to stylist Elena Mottola, click here.