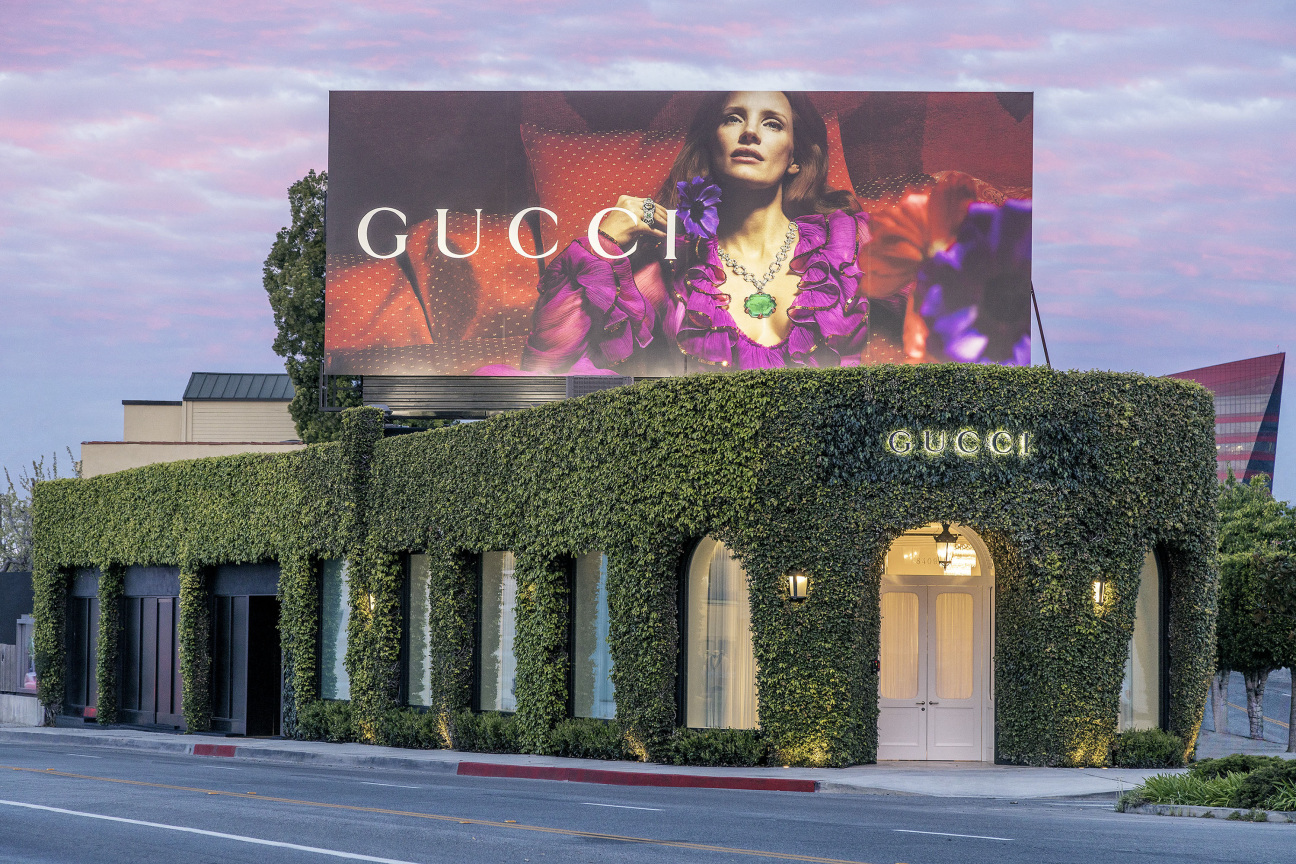 Gucci Salon, the new, ultra-luxe storefront for the brand's devoted clientele, gets its name from 16th century gatherings in Italy where intellectual minds would come together to discuss the latest scientific discoveries, philosophical breakthroughs, and artworks. Present day, at the corner of Melrose Place and Melrose Avenue in Los Angeles, the topic at hand is the fashion house's most exclusive designs.
The inaugural salon introduces a new type of experience, featuring bespoke, rare, and exclusive pieces for clients who shop by appointment only. The unassuming corner property is coated in ivy, topped with a Gucci billboard, and features tinted windows that obscure the goings-on that take place within its 4,380-square-foot space.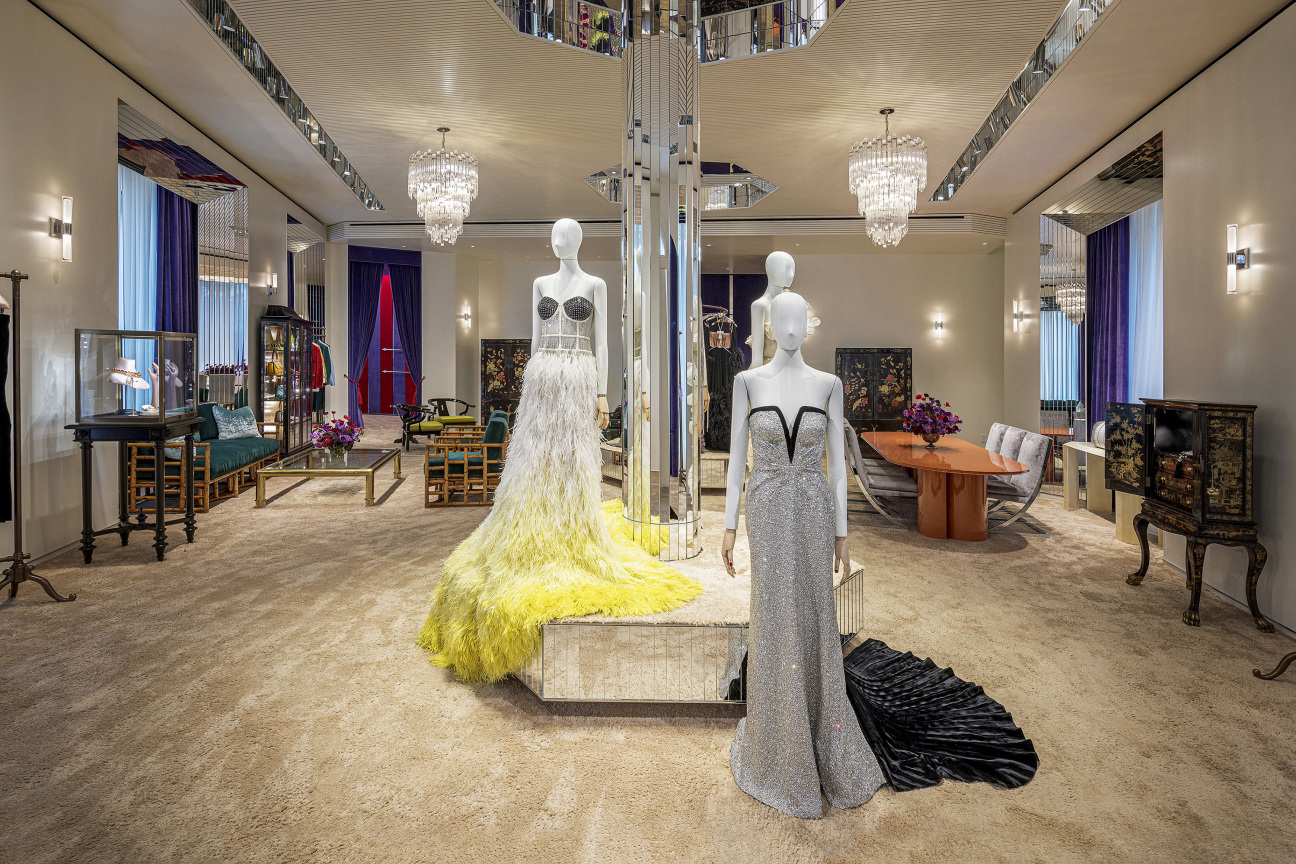 The interiors were envisioned Gideon Ponte, a regular Gucci collaborator and the lead set and production designer on films including American Psycho and Buffalo '66. Ponte's touches add a gloss of Hollywood glamour to the modern outpost; grand chandeliers, mirrored columns, and velvet couch cushions adorn the intimate, carpet-lined shop. Up front, gowns worn by the likes of Jessica Chastain and Jodie Turner Smith are prominently displayed on mannequins.
Items on sale include pieces from the Valigeria travel line, precious leathers, jewelry, watches, accessories, evening wear, tailoring, gowns, and decor. The salon follows in the footsteps of Gucci Galleria, introduced in 1977 by Aldo Gucci, son of Guccio Gucci. Situated above the brand's Beverly Hills boutique, the space could only be accessed through a crystal and bronze elevator operated with a leather-wrapped brass key. Throughout 2023, Gucci plans to unveil similarly upscale salons in a number of key destinations, including New York, Paris, London, Milan, Dubai, Hong Kong, Shanghai, Taipei, and Tokyo. Soon enough, the most elusive Gucci items will be available, to a select few, across the globe.