The group show is currently beset by competition. The multi-artist gallery exhibition format has been overshadowed in favor of the solo show (often as a means of market-building), leaving group shows reserved for summer slots. That said, most collectors and curators would agree: the group show is still a prime setting for discovery.
At the pace the art business operates these days, summer makes a case for making space to scout the new and become acquainted with unfamiliar artists and their practices. While it's still August, fall is practically here (get the beach days in!), and many galleries are closed to install their big September shows. So, reflecting back on what filled New York gallery walls over the last two months, CULTURED rounded up the names on our radar that you'll be seeing throughout the rest of the year.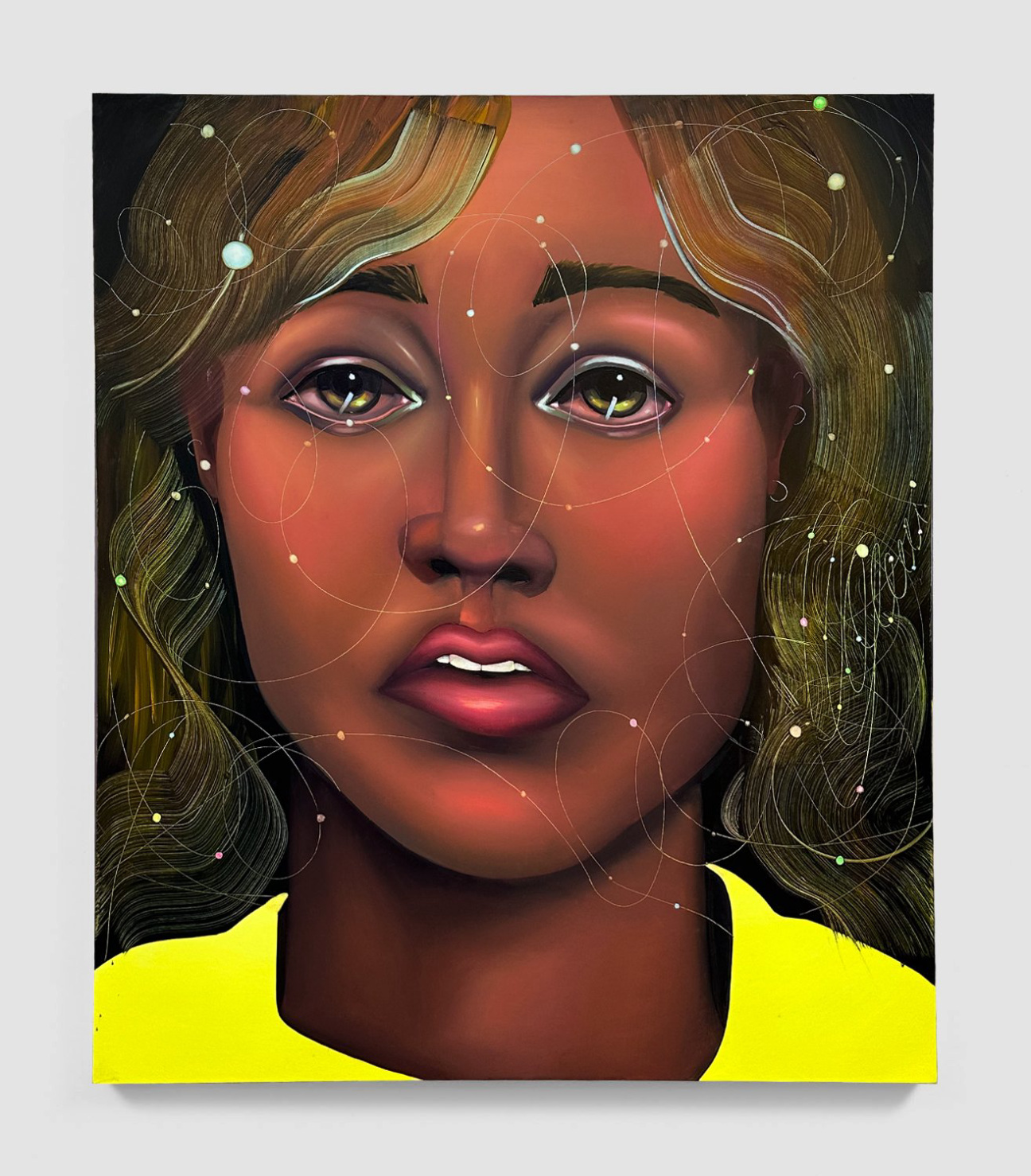 Coady Brown
Based: Philadelphia, PA
Years Active: 2016-present
Price Range: $15-30k
Vibe: Detached digital-world dramatics
Show: "Synthetic Bodies" at Lyles & King
The rationale: To be able to reflect, all at once, the astral, dystopian flatness of our post-digital-totalization is quite a feat. Coady Brown's paintings, often portraits—such as the oil-on-canvas Behold, 2023, in this show—contain the fractured-yet-"it's fine" feeling of today. Here, the cyborg and cosmic collapse into each other with their lasting imprint being the human residue. Perhaps that's one reason why Philly-based Brown flew out of Provincetown's Fine Arts Work Center and onto the rosters of Shulamit Nazarian in Los Angeles and Stems in Brussels and Paris.
What's up next: This summer, Brown was also included in "Ken Kiff in Dialogue," curated by Kathy Battista at Albertz Benda, New York; as well as "This Too Shall Pass," curated by Racquel Chevremont at Venus Over Manhattan, New York. In the coming year, Brown will present a solo at Stems's Brussels location and a two-person show with Pat Phillips at the gallery's Paris outpost.
Based: Accra, Ghana
Years Active: 2019-present
Price Range: $15-50k
Vibe: Psychedelic watery realism
Show: "Worldmaking," curated by Gideon Appah and Ylinka Barotto at Mitchell Innes & Nash
The rationale: Is it a veil? A painting? A tapestry? Araba Opoku's tactile practice uses standard painting materials—canvas, acrylic—to embody the nature of water. Fluidity appears as an anchor in Accra-born/based Opoku's practice. In this Untitled work, made explicitly for the show, anxiety and hope take form in a hallucinatory dreamscape of faucets and water flows; H2O is cast as both a force of life and death. With the art world's current laser focus on portrait painters from Ghana, Opoku's illusory representational style offers a unique take on realism, particularly amongst her peers.
What's up next: The 2021 inaugural Yaa Asantewaa Art Prize winner will be staging her first solo show with Gallery 1957 in London next January.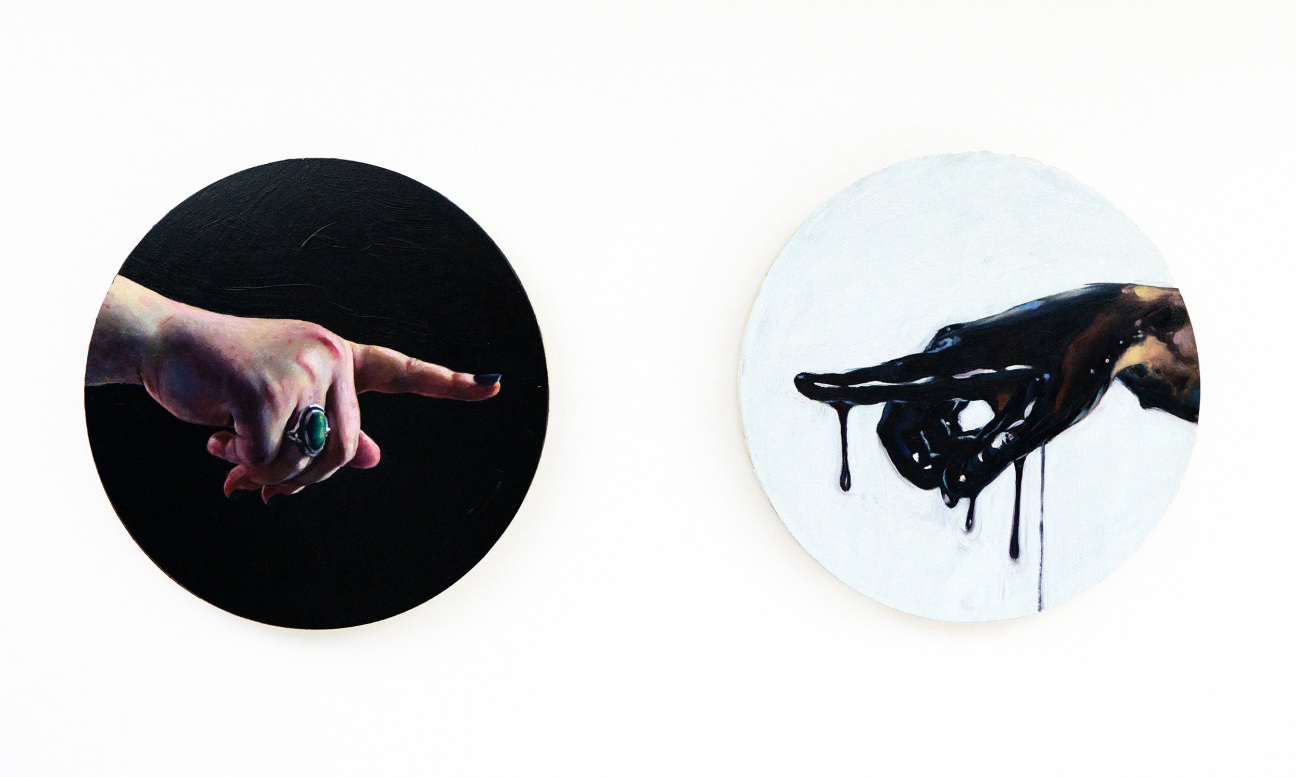 Based: London, UK
Years Active: 2018-present
Price Range: $6,500-$30k
Vibe: American Horror Story of Sexual Violence
Show: "I Know What You Did Last Summer" at Dinner Gallery
The rationale: Horror and dark humor are the best of bedfellows, but Lydia Pettit takes her canvases a few steps further by injecting feminist critique, trauma therapy, and a reclamation of the femme body. In this group show, which takes its title from the 1997 teenie bopper-era slasher flick that itself was both self-serious and a self-conscious critique of the typical Hollywood horror film, Pettit's portraits (featured alongside Kevin Mosca and Taha Heydari) are read on myriad, but equal, levels. That's the point, of course. Pettit's work allows her to play the painter's role as both villain and victim, mirroring the experience and pain of women vis-à-vis themselves and society near everywhere.
What's up next: Where won't Pettit be? She's included in group shows across Europe, including "Looking like Fire" at Sim Smith, opening Sept. 20 in London, and a yet-untitled group exhibition opening Nov. 20 at Galerie Judin in Berlin, where Pettit is tasked with responding to Elisabetta Sirani's David with the Head of Goliath; as well as a European landscape and portraiture yet-to-be-announced show at Spurs in Beijing. Galerie Judin is also bringing new work of Pettit's to Art Cologne. And keep eyes on Guts Gallery for fall 2024 (scoop alert!).
Based: Brooklyn, NY
Years Active: 2016-present
Vibe: Conceptual, architectural, two-dimensional
Show: "SEVEN" at We Buy Gold's two-venue group show, hosted at Jack Shainman Gallery and Nicola Vassell Gallery, curated by Joeonna Bellorado-Samuels.
The rationale: In a show brimming with heavy-weights, conceptual black-and-white photo prints might get lost between Kerry James Marshall's brass 99 Cent Piece and David Hammons's elephant dung Untitled vessels. But Charisse Pearlina Weston's theoretical propositions contained in these stark compositions—etched with collapsed glass—strike at violence in a subtle, non-representational way. It's not a surprise Weston's favored in academic circles: she was just awarded Princeton's Lewis Center for the Arts Hodder Fellowship, and last year received the Fields of the Future Fellowship at Bard. She is also the current Artist-in-Residence at the Studio Museum in Harlem.
What's up next: Find Weston at the Studio Museum's yearly artist-in-residence exhibition taking place at MOMA PS1, then an exhibition recontextualizing Romare Bearden at The New School's Sheila Johnson Center, and "WE IS FUTURE Visions of New Communities," at the Museum Folkwang in Essen, Germany.
Norberto Roldan
Based: Quezon City/Manilla, Philippines
Years Active: 1976-present
Price Range: $10-50k
Vibe: Viva La Revolución
Show: "Shrines" at Silverlens
The rationale: No doubt we live in a global society, yet it's still surprising when a local superstar remains mysterious to the international art world. Norberto Roldan is often regarded as one of the Philippines's most culturally significant contemporary artists—a major player in Southeast Asia behind the Black Artists in Asia collective, VIVA Excon, and the Green Papaya Art Projects. His representing gallery Silverlens's summer show, "Shrines," includes Roldan's new La Lucha por la Liberación National from 2023. This liberationist tapestry work sews in amulets, priest garb, and centavo coins, serving as symbols and spirits of the people and places imbued in these assemblages.
What's up next: Silverlens will dedicate their Art Basel Miami Beach booth this year to Roldan, while in May 2024, he will have the New York space solo for a gallery show.
Based: Baltimore, MD
Years Active: 2013-present
Price Range: $3-16k
Vibe: Not-your-mom's-postcolonial-critique
Show: "Earthly Pleasures" at Deli Gallery
The rationale: In this stand-out show of the summer, Abigail Lucien's works may have been some of the smallest, yet this sculptor-to-watch knows how to take up space. Their six-inch "papilio aristor" steel-butterflies are what's included, and the works' diminutive nature is a fun flexing of their range. The Baltimore-based Haitian-American is mostly known for their larger-scale sculptural interventions, like six-foot Half Full and Knee Deep fence also included in the We Buy Gold "SEVEN" show, but whether their works stand on the floor or are hung from a wall, tower over or can be held in one's hand, Lucien's punches toward power are felt at any scale.
What's up next: Lucien will debut a solo at Deli opening on Nov. 16. They are part of the exhibition "Layer upon Layer" at the Sheppard Contemporary & University Galleries at University of Nevada, as well as the "SIGHTLINES on Peace, Power, and Prestige" exhibition of African metalworks at the Bard Graduate Center opening Sept. 29. Lucien is also nominated for the Sondheim Art Prize at the Walters Art Museum in Baltimore where they are included in the current exhibition.