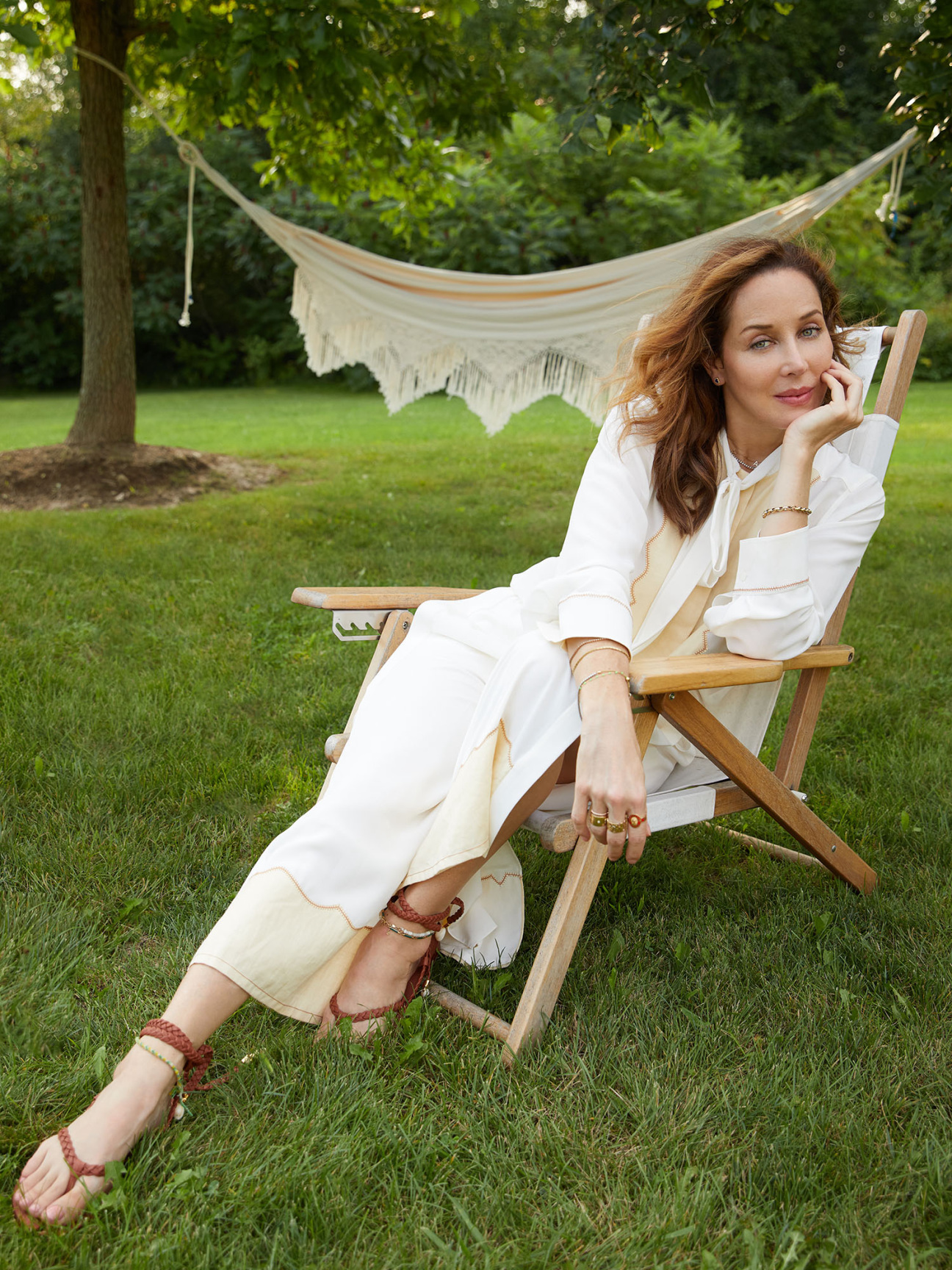 The natural beauty expert Tata Harper knows that the art world is all about seeing—but that it's also about being seen. That's where she comes in. The Colombia-born entrepreneur, who founded her eponymous brand in 2010, has become one of the leading lights of the clean beauty movement. All along, she has been guided by a unique understanding of aesthetics informed in part by her passion for visual art. Ahead of this year's Aspen Art Crush, the contemporary art auction and marquee fundraiser for the Aspen Art Museum, of which Harper is a sponsor, the skincare maven dished on her skincare and beauty routines and her favorite activities in the Colorado mountain town.
CULTURED: What draws you to the Aspen community?
Tata Harper: First and foremost, Aspen is surrounded by stunning, natural beauty. The majestic Rocky Mountains, pristine forests, and sparkling rivers create an incredible backdrop that inspires and rejuvenates me. The connection to nature is essential for my brand and personal lifestyle.
Secondly, the Aspen community has a vibrant and diverse culture. It attracts individuals who are passionate about the arts, outdoor activities, and leading a conscious and balanced lifestyle. The community fosters a sense of creativity, innovation, and collaboration, which I find invigorating and conducive to personal growth.
CULTURED: Describe the ideal day in Aspen.
Harper: [It] would start with waking up early to catch the breathtaking sunrise over the Rocky Mountains. I would begin with a yoga or meditation session to set a positive and mindful tone for the day ahead. Then, it's time for my skincare routine. When it comes to my daily essentials and the ingredients in our products, I'm a maximalist. I use a multitude of our products everyday, twice a day, in my routine for glowing skin.
In the morning, I always start with the Regenerating Cleanser to gently buff away all of the dead skin cells that have accumulated on my skin throughout the night. Daily exfoliation also helps other products penetrate the skin deeper, for even greater results. Next, I'll liberally mist my face with the Hydrating Floral Essence to hydrate and prep my skin for my serums. Elixir Vitae is my desert island product and I apply it all over my face. It's like your daily dose of injectables. Next, I'll massage Restorative Eye Crème around my eyes, using our Crystal Gua Sha Spoon, to lift and depuff my face. I finish with our ultra-hydrating Repairative Moisturizer for a radiant, dewy finish.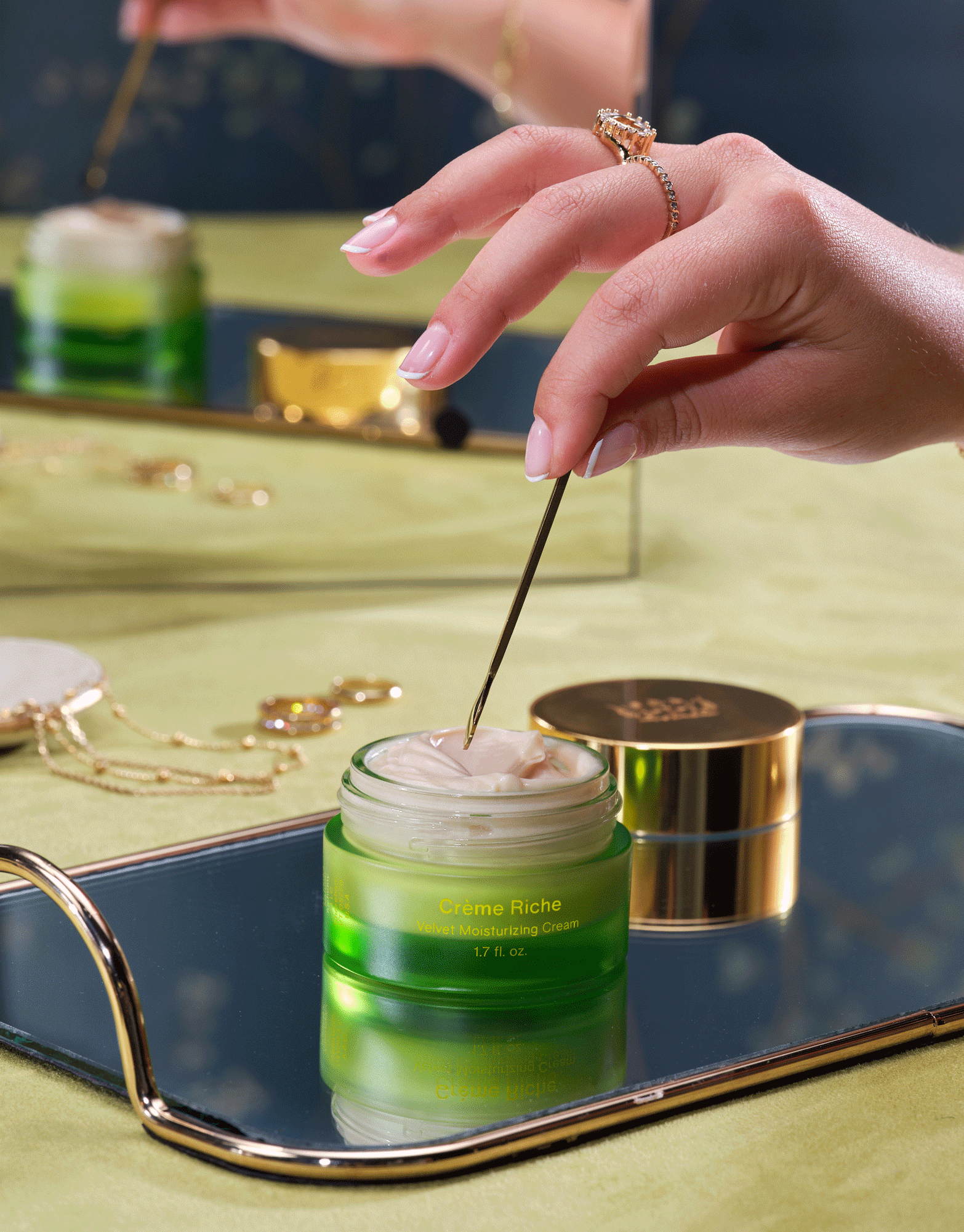 Afterward, I would indulge in a healthy and nourishing breakfast. To fully immerse myself in the natural beauty of Aspen, I would embark on an outdoor adventure. In the afternoon, I would take the opportunity to explore the vibrant arts and culture scene. In the evening, I would savor a delicious dinner at one of Aspen's exceptional restaurants. After dinner, I might enjoy a live performance at the Wheeler Opera House or take a leisurely stroll through downtown Aspen.
I always end the day with my beauty ritual. I love to double-cleanse, starting with the Nourishing Oil Cleanser. This vitamin-enriched cleansing oil is the perfect first step in my double cleansing routine. I follow with the Purifying Cleanser for a complete skin detox, especially when I'm traveling. I use the Concentrated Brightening Essence at night to help create a bright and even complexion before applying my Elixir Vitae Serum all over my face, and the Boosted Contouring Serum on my neck. It is so important to apply your products all the way down to your neck and chest to prevent visible signs of aging. I apply a generous amount of the Boosted Contouring Eye Mask all around my eye area, and finish by using the richest moisturizer, Creme Riche, and patting in a few drops of our Retinoic Nutrient Face Oil for even more anti-aging benefits. My nighttime routine is one of my favorite parts of the day. It allows me to relax and unwind before heading to bed for a good night's sleep.
CULTURED: When did you first become interested in and exposed to the art world?
Harper: I was fortunate to grow up in a family that valued and appreciated art. As I grew older, during my travels, I made it a point to visit renowned museums and cultural landmarks, immersing myself in the art scenes of different cities and countries. Moreover, my own personal journey in creating the Tata Harper brand has been strongly influenced by the art world. Working with creative individuals who bring their unique perspectives and aesthetics to our packaging, branding, and visual storytelling has allowed me to see how art can enhance and elevate a brand's message and identity.
CULTURED: What makes Aspen's art community unique?
Harper: Aspen attracts a diverse and vibrant community of artists. The town has long been a haven for creative individuals seeking inspiration from its natural beauty and nurturing environment. The Aspen Art Museum's annual Aspen Art Crush brings together artists, intellectuals, and innovators for cross-disciplinary conversations, fostering a unique blend of creativity and intellectual stimulation.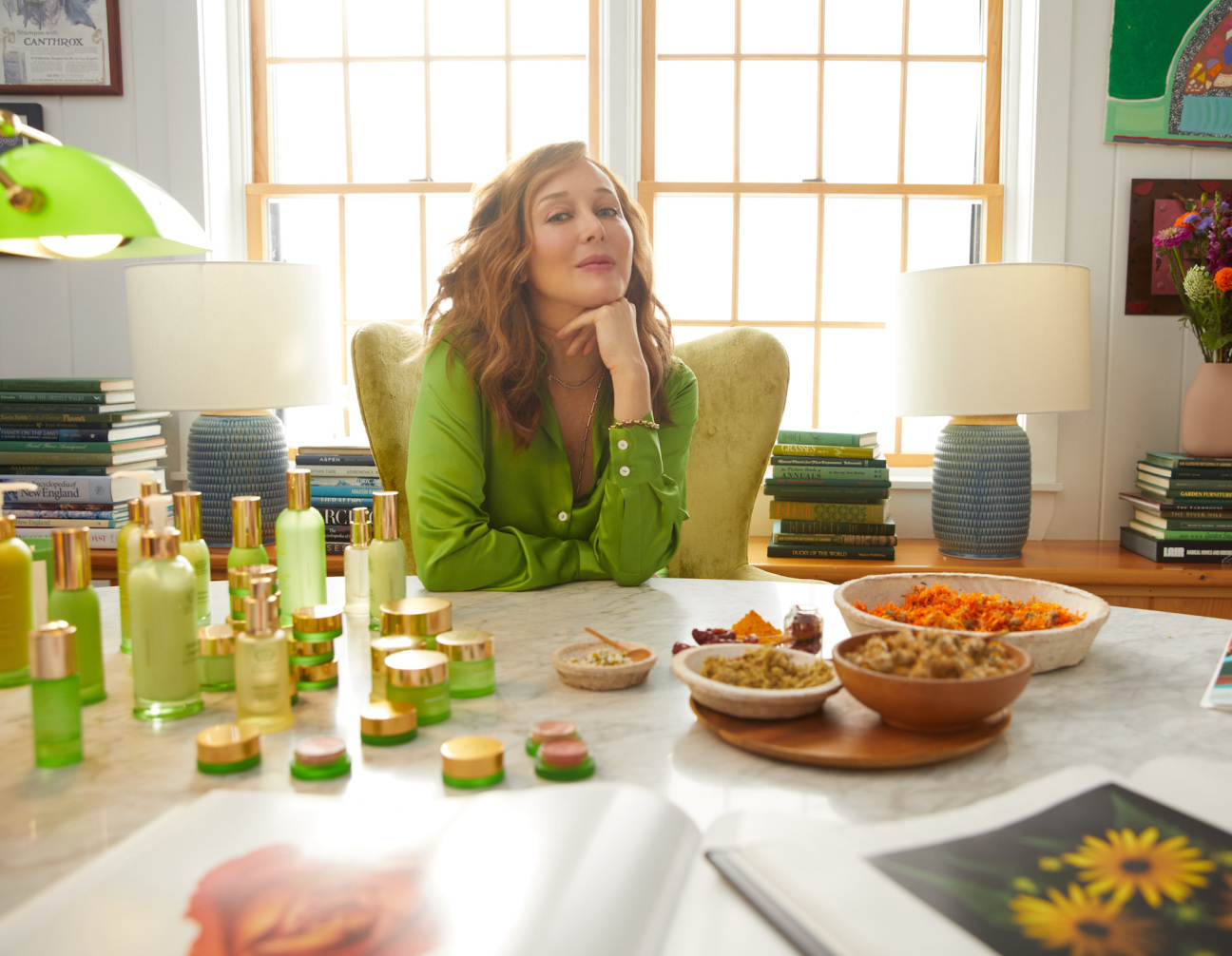 CULTURED: Any visual artists you're crushing on these days?
Harper: I adore Yayoi Kusama with her immersive installations and vibrant polka-dot patterns. I'm fascinated by her use of color, repetition, and the way she creates a sense of awe and wonder in her art. I also love Olafur Eliasson. I admire his ability to evoke a sense of wonder and make us reconsider our relationship with nature. And of course the incredible Nairy Baghramian. She pushes the boundaries of sculpture and provokes discussions around identity, space, and power dynamics. Her ability to evoke emotional and intellectual responses through her art is truly remarkable.
CULTURED: Any suggestions for skincare in high-altitude climates?
Harper: High-altitude climates present unique challenges for skincare due to factors like lower humidity levels and increased exposure to UV radiation. Always start with gentle and nourishing cleansers that effectively remove dirt, pollution, and excess oils without stripping the skin. Hydration is key. It's crucial to use products that lock in moisture and provide long-lasting hydration. To ensure that my skin is properly hydrated throughout the day I always have a Hydrating Floral Essence on hand; it's my beauty snack!
Don't forget the delicate eye area. The skin around the eyes is particularly sensitive and prone to dryness in high-altitude climates. To give my eye area the care it deserves, I use our Restorative Eye Crème every morning and night. This product is one of our most-loved multitaskers because it prevents you from having to buy multiple eye creams to get all of the benefits you are looking for.
When my skin is in need of serious hydration, I always reach for Crème Riche. It's our richest, most decadent moisturizer that targets visible signs of aging with natural antioxidants, essential fatty acids, and Vitamin F. The results? Instant soft, supple, and youthful-looking skin. It's an essential in cool, dry temperatures that suck the moisture out of your skin. In addition to a hydrating moisturizer, consider using facial oils to provide an extra layer of nourishment and moisture.