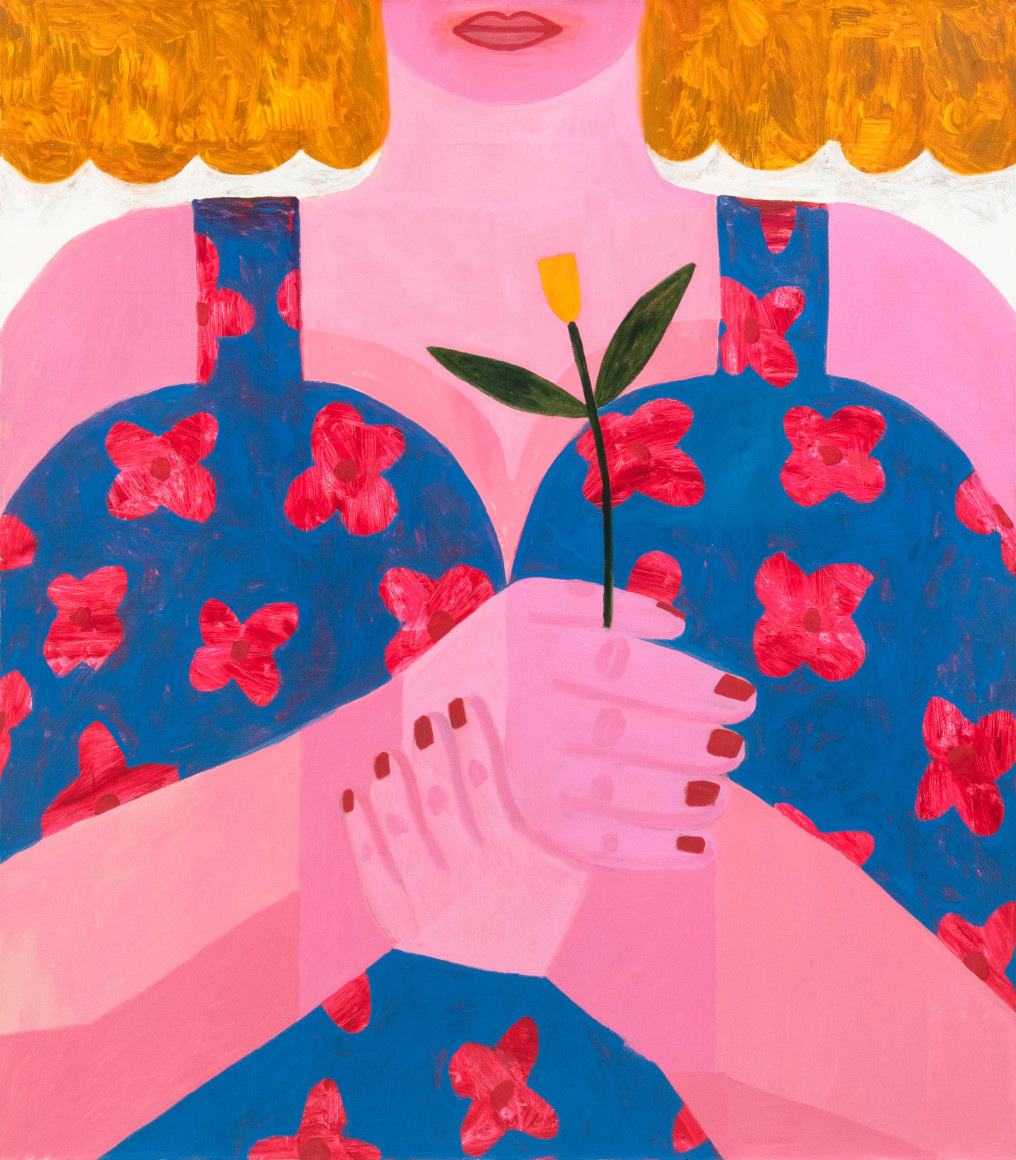 Welcome to This Week in Culture, a weekly agenda of show openings and events in major cities across the globe. From galleries to institutions and one-of-a-kind happenings, our ongoing survey highlights the best of contemporary culture, for those willing to make the journey.
"Beauty of Summer"
Eric Firestone Gallery East Hampton
Femininity and summer are at the forefront of this new East Hampton show. It gives viewers the opportunity to celebrate the season—embodied in florals, sunbeams, and beach scenes. Work from 15 different artists, among them Sylvia Sleigh and Robert De Niro Sr., will be on display, and the show includes pieces from artists Eric Firestone is showing for the first time, like Lauren dela Roche and Elise Asher. "Beauty of Summer" will be on view through July 30, 2023 at Eric Firestone Gallery in East Hampton.
"The Light Room" by Kate Zambreno
Kate Zambreno is an author inspired by artists, crediting David Wojnarowicz and Joseph Cornell as influences for her new book, "The Light Room." In it, Zambreno writes honestly about motherhood, particularly parenting two young daughters during the pandemic and through episodes of a changing climate. She lets readers into the more personal moments of being a parent, from exhaustion to triumph. "The Light Room" will be available for purchase on July 4, 2023 with Riverhead Books.
"Ellsworth Kelly: Portrait Drawings"
Art Institute of Chicago
As an artist, Ellsworth Kelly was known for his bright color blocks that take over a room. It might come as a surprise then, that the Art Institute of Chicago's latest exhibition of his work features no large-scale paintings in his signature tones. Instead, the institution has chosen to focus entirely on Kelly's forays into portraiture, captured in sketchbooks and on paper. From self-portraits to depictions of actors, dancers, and friends, the show highlights an entirely new dimension of a well-known and beloved artist. "Ellsworth Kelly: Portrait Drawings" will be on view through October 23, 2023 at the Art Institute of Chicago.
"Atlas" by Joan Heemskerk, Johnathan Payne, and Lilan Yang
Foxy Production New York
With "Atlas," Foxy Production joins the many art institutions looking to highlight the season and take advantage of the uptick in foot traffic in balmy New York. The gallery has invited artists Joan Heemskerk, Johnathan Payne, and Lilan Yang for their latest group show. The three work across vastly different mediums. Heemskerk is known for her Internet and software-based practice. Payne frequently constructs intricate inventions from paper, weaving the medium to create portraits, quilts, or collages. And bridging film and design, Yang's work is an artistic interpretation of topographical and city maps. "Summer Show" will be on view from July 7 through August 25, 2023 at Foxy Production in New York.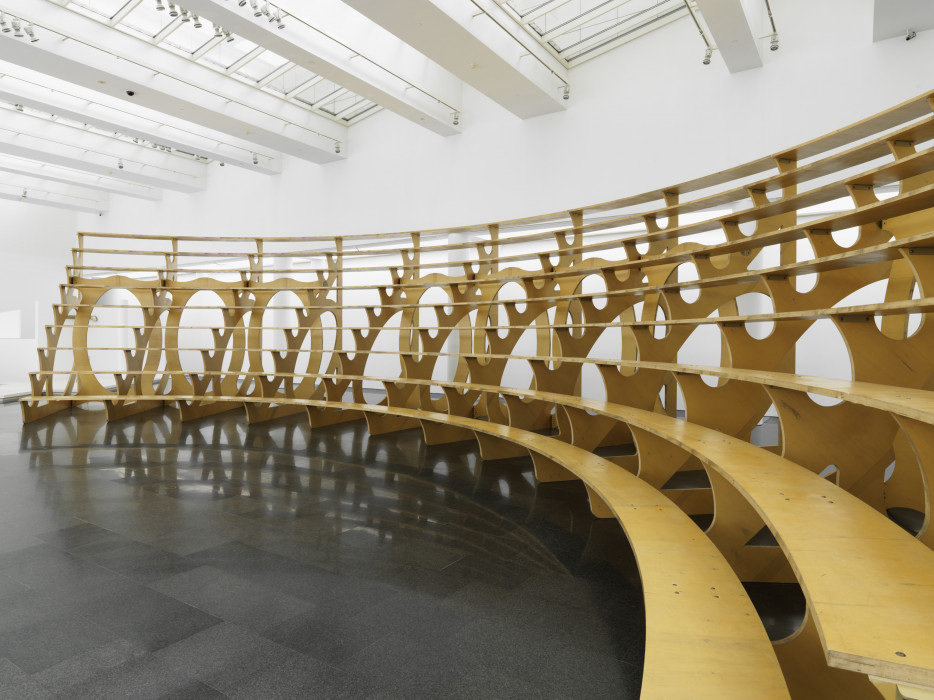 "Momentum" by Rita McBride
Dia Beacon
Rita McBride's art, both literally and figuratively, is momentous. The Iowa-born artist's installation piece, Arena, 1997, takes up an entire room, recreating the actual size of bleacher seats while incorporating unusual circles and arches into wood material. The work is now on display at Dia Beacon alongside several of McBride's other pieces from throughout her career. The artist and Dia Beacon are also inviting musicians, dancers, and other creatives to transform Arena into a communal, artistic space. The series was created in collaboration with performance collective discoteca flaming star and choreographer Alexandra Waierstall. "Momentum" will be on view through January 2025 at Dia Beacon.
"Aspen 2023"
Marianne Boesky Gallery Aspen
Deepening its connections to Aspen, Marianne Boesky Gallery has returned to the Colorado art hub this summer. Their latest group show features pieces from Ghada Amer, Gina Beavers, Pier Paolo Calzolari, Martyn Cross, and CULTURED's own recent Hamptons Issue cover star, Sanford Biggers. The exhibition will also feature an additional three artists—the Haas Brothers, Sarah Meyohas, and Celeste Rapone—later in July. The first iteration of "Aspen 2023" will be on view through July 22, 2023, and the second grouping will open July 27 at Marianne Boesky Gallery in Aspen.
"In Repetition, There is Difference"
Carpenters Workshop Gallery Aspen
One famous tidbit of advice (or warning, depending on how you read it) suggests that the definition of insanity is repeating the same action time and time again, expecting different results. Alternatively, philosopher Gilles Deleuze posited that repetition necessitated different outcomes, and could serve as a form of liberation. The latest exhibition from Carpenters Workshop Gallery, based in part on Deleuze's work, takes his view and goes one step further, arguing for repetition as a method of artmaking and identity building. The show, organized in collaboration with Calodney Art Advisory, features work from artists including Cy Twombly, David Hockney, Donald Judd, Jennifer Guidi, Judy Chicago, Rick Owens, Yayoi Kusama, and more. "In Repetition, There is Difference" is on view through August 12, 2023 at 601 East Hyman Avenue in Aspen.