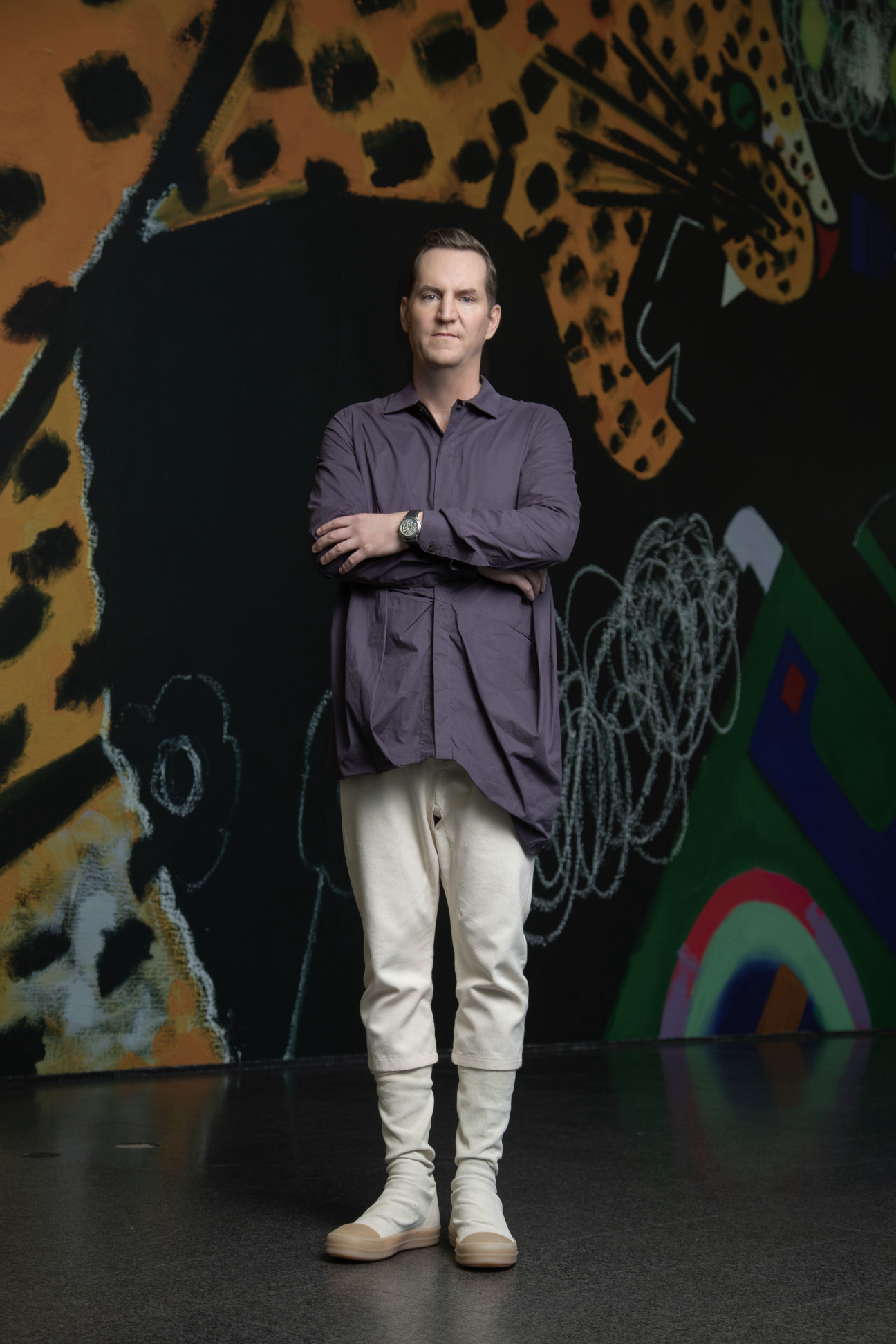 This is Turning Points, CULTURED's column dedicated to big life choices, bucket list moments, career shifts, and forks in the road. This week, a curator with a decorated career in the contemporary art world reveals why he gave it all up to co-found a start-up.
Michael Darling was in his tenth year as chief curator at the Museum of Contemporary Art, Chicago, when he heard about Museum Exchange, a new digital platform looking to connect art donors with institutions. Think of it as Tinder for art: donors' works are uploaded onto a digital platform, and museums peruse the offerings to see if there's a match. He found the idea so compelling, he decided to join the start-up as its co-founder and chief growth officer. In the two-plus years since, Darling has seen how the simplest ideas can meet the most complex needs—and upset the status quo just enough while doing it.
"When I left the MCA to join Museum Exchange, it coincided with Covid and everything was being reevaluated in my mind. I recognized that I had 10 really good years at the MCA and had done some amazing shows and big projects and none of that was going to happen again while the museum went through a transition to find its footing.
This was also the time period of reckoning with the racial inequalities in our society, and in our museum system, so stepping aside to let somebody else take that role just felt right to me.
The primary idea of [Museum Exchange] was that this was a way for museums to access gifts of art from donors that they might never have had a relationship with before.
At museums, you get used to the tastes and interests of the collectors that support you. And you start to see a pattern of things that come your way. All of a sudden, this felt like, Oh, new things and different things could really come about through this new channel. And if I was feeling that from my MCA perspective, I could only imagine how it would be for someone at a museum in a much less metropolitan location, without as many collectors in its ecosystem.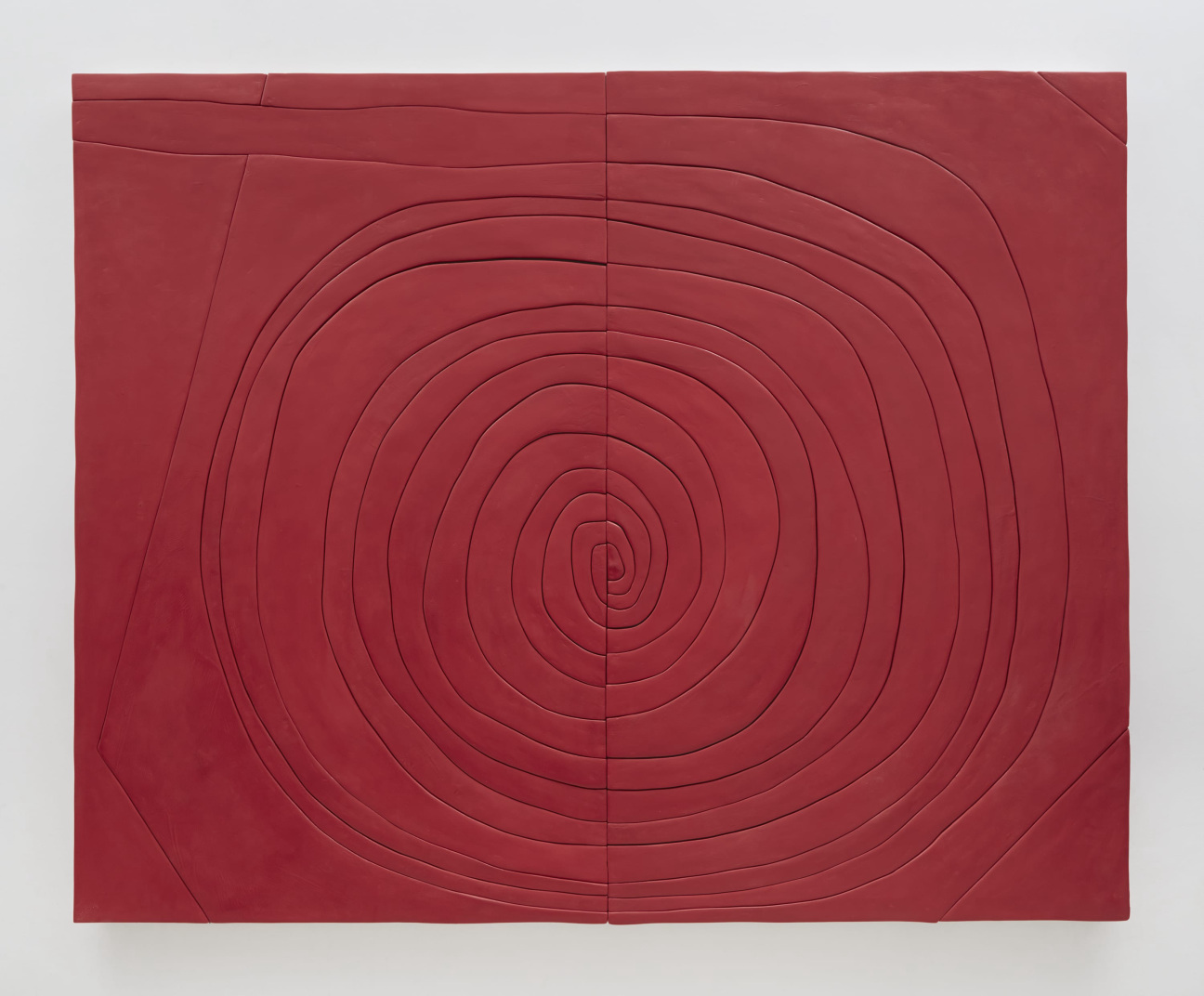 At first, I really thought this was just primarily going to be a service for your typical private art collector who had too much stuff, was clearing out their storage, or needed to make space on their wall for a new acquisition to come in. But pretty quickly it expanded to include artist estates, corporations, and foundations.
On the museum side, I realized that for so long I'd just been going through the art world looking through the lens of the museum that I was working for at any given time. Now, I'm looking at the art world through the lens of 200 museums and feeling like I'm serving all of them.
As soon as we started reaching out to museums and talking to them about what they wanted to do, the idea of diversifying the collection came out loud and clear. So we had to then go out and find collectors and donors and sources of artwork to match that mission.
And that's not necessarily so easy.
One way that we've done that is by going out and talking to commercial galleries that have had a good track record of promoting women artists and artists of color in their programs. And getting donations directly from them.
I like re-energizing interest in artists who maybe had been passed over by history, or who don't have any kind of market traction, and getting that work in front of curators.
And then, on the other side, it was great seeing small museums in out-of-the-way places bring all kinds of works into their collection that they would never have access to otherwise because of contacts—but also because of budget. Most of these museums have little to zero acquisition budgets.
And this model, or this little niche we've created for ourselves, is not really stepping on the toes of anybody else. I'd say the disruption that we are creating is in some of the elitist and gatekeeper aspects of the art world, making connections when there are oftentimes lots of barriers that prevent that from happening.
I'm definitely having a great time not being kind of stuck in the day-to-day bureaucracy of a museum. There's just something really freeing about this."